Alison Jee checks out flavoured gins
I'm rather partial to gin. It's International Gin Day soon (Saturday 13 June in fact, so you can make a note in your diary!). With this in mind, I thought I might make an excuse to have a look at a few of the massive range (nay, plethora) of flavoured gins that are now flooding the market. One of the first brands that I recall was Pinkster, still one of the leading pink gins. Now, I was brought up (services family) believing that a pink gin was a cocktail using normal Plymouth gin with a dash of Angostura bitters (hence the term pink). To make it a longer drink, you could serve it with soda or tonic and a twist of lemon rind, of course.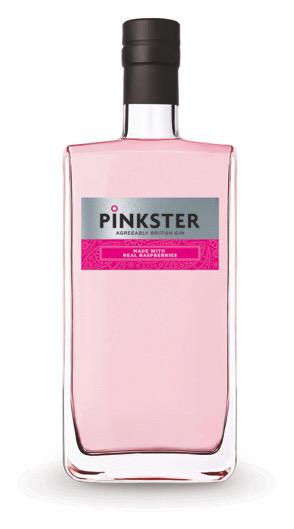 Today, however, following on from the success of Pinkster (which is raspberry flavoured, not sweet and in my opinion delicious served with just soda and a fresh raspberry or two) every other distillery now makes a range of flavoured gins, pink being just one of them.
A word of warning: flavoured gins can be rather sweet (in some cases revoltingly so in my opinion) and also can be rather overpowering. Select your gin carefully though, and a whole new world of flavour and enjoyment is opened up!
So, which flavoured gins do I recommend? Well, one of my go-to favourites is Opihr – flavoured with spices – not fruit – and delicious served with a star anise floating in top, rather than the usual citrus.
An Italian brand call Malfy makes very good flavour infused gins: Gin Con Limone: Gin Con Rosa (Pink Grapefruit) Gin Con Arancia (Sicilian Blood Oranges). It's a really good idea to invest first in a set of miniatures so that you can try out the different varieties and decide which you would l
ike to indulge further in.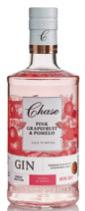 It was indeed a set of miniatures in my Christmas stocking that led me to another recent discovery: Chase Pink Grapefruit & Pomelo. Reader, it is a delicious, thoroughly
 British, summer drink to enjoy in the garden as the sun sets, while imagining yourself on holiday somewhere exotic. (Which is about as far as most of us are likely to get this 
year anyway!) Chase is widely available in good supermarkets and off licences.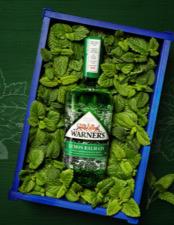 Another great British gin is Northamptonshire-based Warners. Its award-winning Lemon Balm gin is infused with lemon balm, plus lemon thyme and verbena. The result is a smooth burst of fresh, green notes (with a strong juniper hint too). It's just slightly sweet, and with a minty finish, is another strong contender for drinking al fresco and using our superfluous amount of lemon balm in the garden as garnish! www.warnersdistillery.com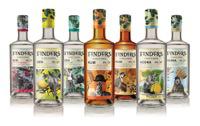 Still in the UK, we have Finders, a Yorkshire-based independent distillery using only natural botanicals. There is a wide selection of flavoured gin such as Fruits of the Forest (and vodka and rum), so again, I would suggest you check out the range with a selection pack and choose your favourite. www.finders-spirits.com
And of course, many supermarkets are now launching their own brands of gin. The Aldi range of Haysmith's gins are excellent value for money at just £16 for 70cl and the bottles look very classy. One of my favourites is the Seville Orange & Persian Lime, which is sharply citrus with some sweeter lime notes underneath. Again this is one that I prefer with soda, but a plain tonic will work well with it too, garnished with a slice of orange.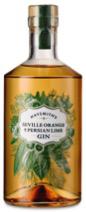 Taking the flavoured element to another extreme is Top Beverages that makes CBD infused gin! And, not content with the CBD infusion, it then flavours it with Bloody Mary! Made with fresh cherry tomatoes and celery, which goes brilliantly with tonic and a slice of tomato. It is rather pleasant and the bottle is very pretty – it would make a nice gift at £49.95 for 50cl. Each contains 50mg of twice tested THC-FREE CBD for those who want to sample the collection (which includes Masala vodka and Spiced rum), individual 100 ml bottles with 10 mg of twice tested THC-FREE CBD can be purchased for £12.95. Top-beverages.com
Follow Alison on instagram @theseasonedgastronome