RiverTribe Style Expert Gail Rolfe believes having a passion for fashion works for all generations.
Here she reveals how to make sure your look stands the test of time.
Believe me, your age is truly irrelevant to dressing well whether you are 25 or 85. Ever since I began work as a young fashion writer on the Daily Mail, I have always tried to live by the philosophy that I would maintain my own style no matter what. I love the enduring classics – but I don't do boring. I would be lying if I said I had never made unwise choices or bought things I wished I hadn't over the last forty years or so. Thank goodness I grew up pre social media and there are few records of my many sartorial mishaps.
            The older I get, I truly believe that age becomes irrelevant. I have the confidence to wear things I would not have dreamt of wearing twenty years ago. I found my dream uniform in my early twenties, and it hasn't changed much since. To me there's nothing more appealing than a navy blazer, a white or Breton t-shirt, an ivory or navy silk blouse and blue jeans. In the winter I add a cashmere sweater to the mix. In the evening I swop jeans for trousers, a silk blouse and a beautifully tailored jacket.
            I am not a natural skirt wearer, in fact, I only own four, but I do love dresses. I stick to mannish tailoring in the winter, swopping to a love of anything Boho in the summer. These photographs were all taken in one of my favourite towns, Richmond. I use clothes from my own wardrobe and either buy or borrow the things I am missing.
            Before I go any further I must point out that I almost never buy anything at full price, I have become a canny and frugal sale shopper both in store and online, but I would rather have one beautiful piece than anything else. I find that my style inspiration these days comes from fashion bloggers and Pinterest. There is something about the street-style photographs of these well known and unknown women that relates to the lives we 'real women' lead, far more than the posed fashion pages featuring fashion models.
            My lifestyle has not changed just because I have reached 59, in fact I seem to be more interested in fashion and style than ever. I wear the same style of clothes, only making changes when necessary to hide the bits of my body that I no longer feel as comfortable revealing. As seventies supermodel Iman, 62, said recently, "True style is like a black and white photograph. It never looks dated."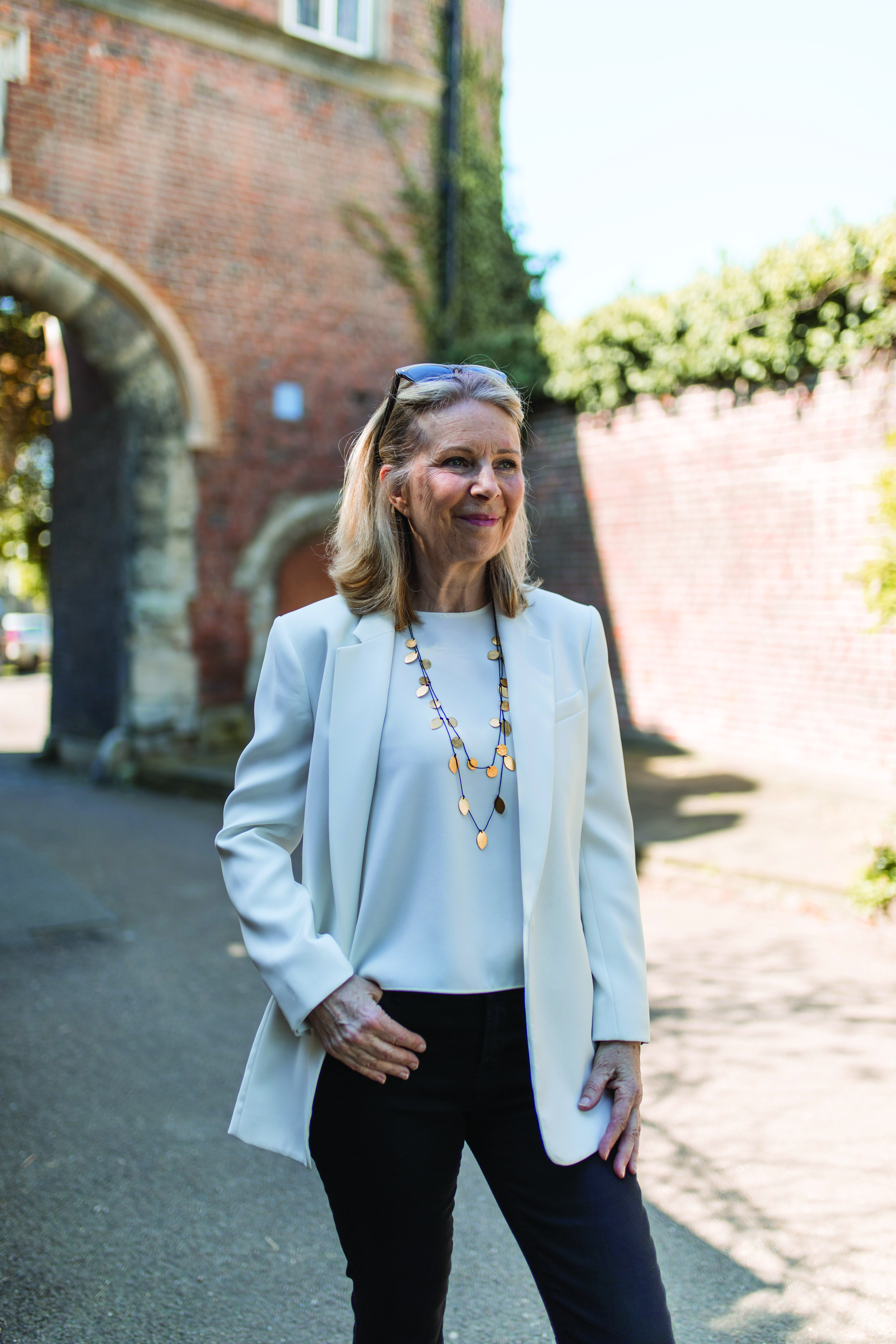 Jacket bought from Theory in the USA. Similar styles available online. Sleeveless blouse bought from CH Carolina Herrera many years ago. The very dark navy jeans are from this season and are the Skyline Skinny jean in Transcend Mona, £215 by Paige from Trilogy www.trilogystores.co.uk. The necklace came from Paxos last summer, but I have found similar ones online from www.luluB.co.uk or www.mango.com.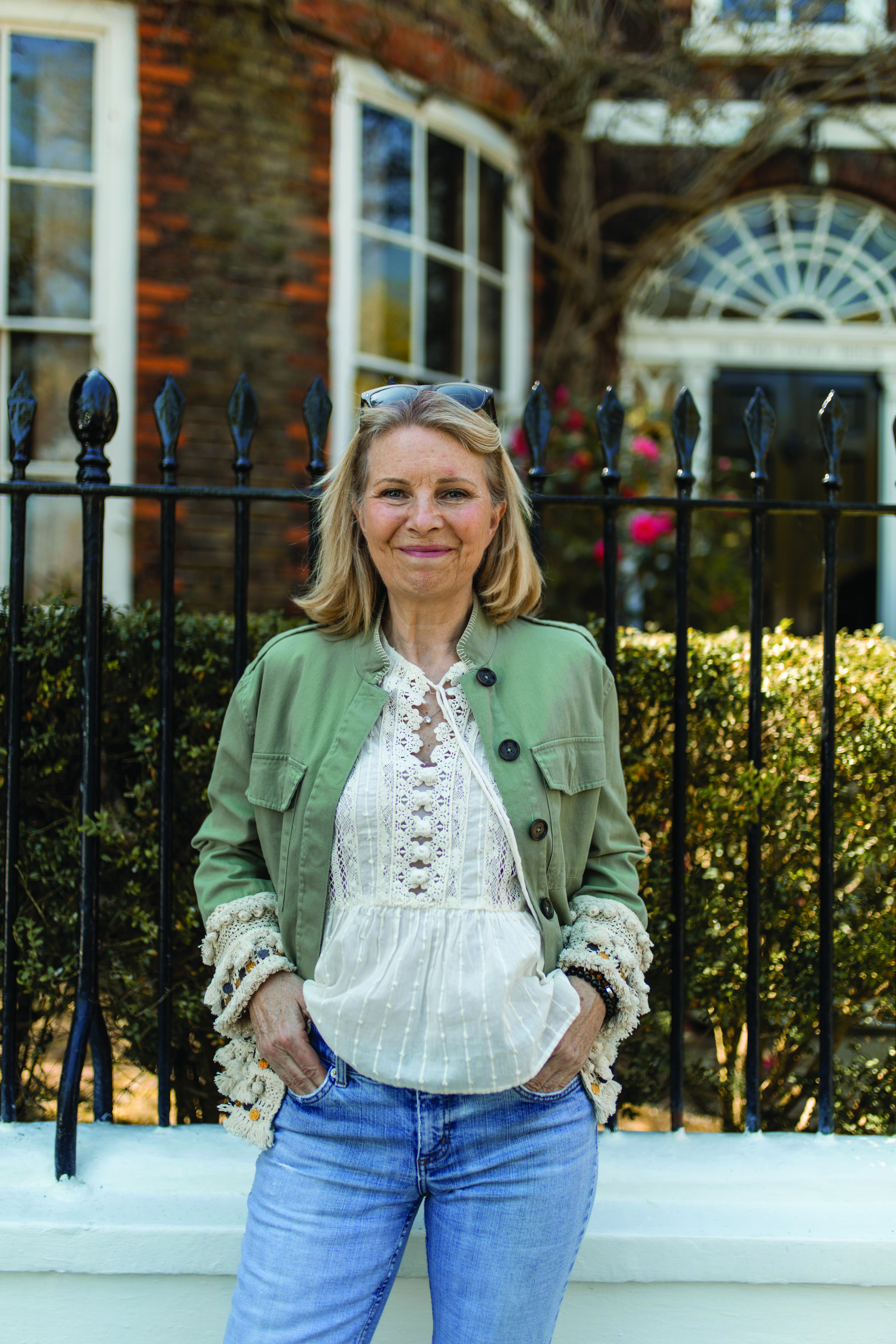 Khaki green cotton jacket with crochet lace trim, £49.99 from Zara. It can be hard to find online as they call it a parka and it is in the outwear section online. Sleeveless cream dotted mesh with lace applique cotton top, £25.99, by Zara www.zara.com. They have an infinite variety. The jeans are over twenty years old from Guess in Los Angeles. Similar pairs of flares at High Street prices from TopShop, Mango, Zara, Uterque.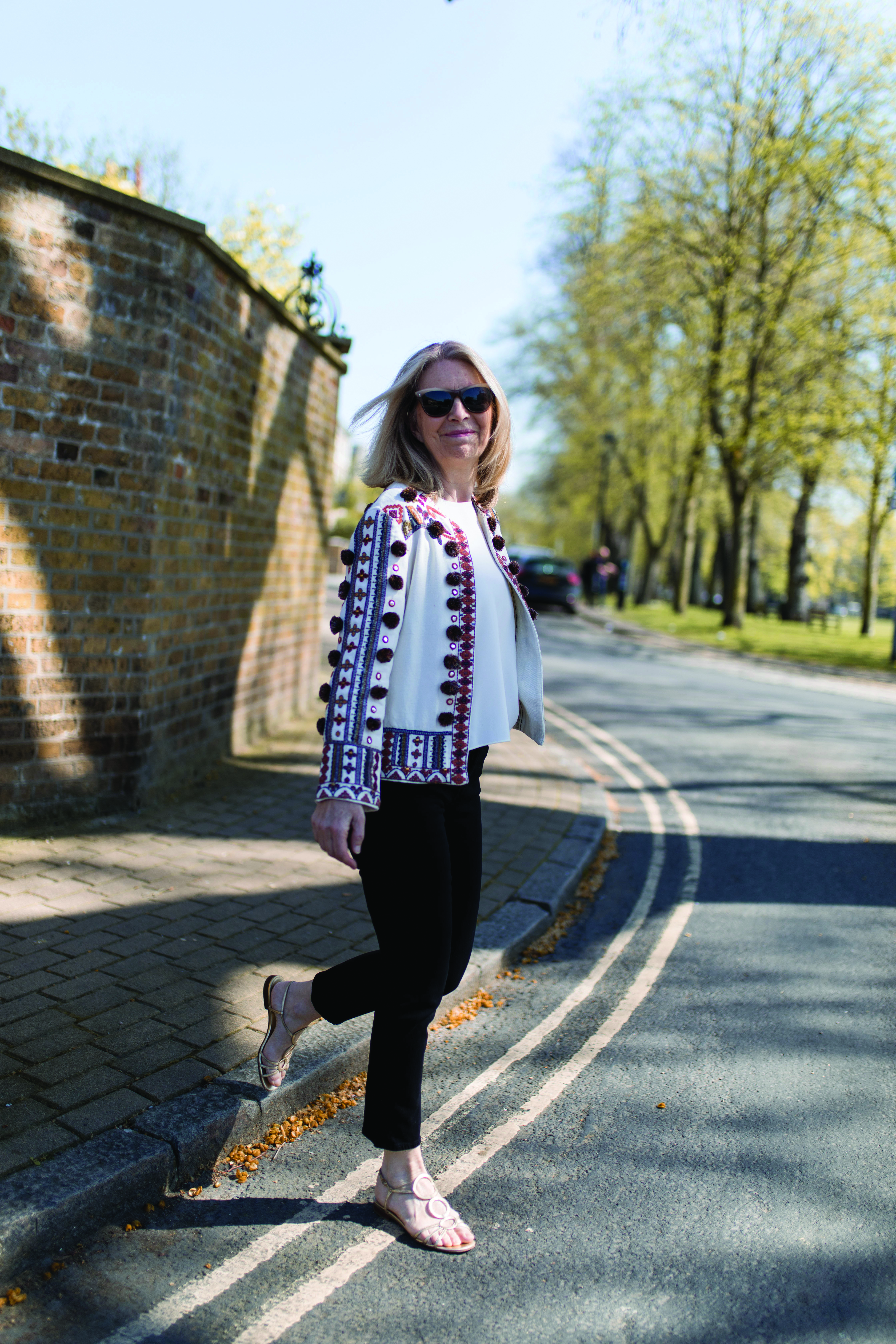 Embellished jacket, £79.99 from Zara www.zara.com Now sold out, but there are newer versions. For similar Boho jackets try Mango and Monsoon. CH Carolina Herrera as before. You can find similar at Me&Em, www.meandem.com or in Fenwick's of Bond Street by Leon Max. Black stretch cropped jeans, £220 by AG Jeans from Trilogy www.trilogystores.co.uk. Gold sandals from Christian Louboutin, about ten years ago. I found a great silver pair in Massimo Dutti for £69.99 or a gold pair from Zara at £25.99.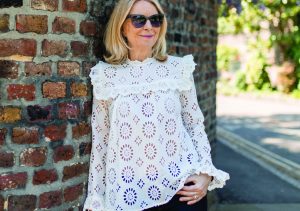 Ivory broderie anglaise long sleeve cotton blouse, £29.99 from Zara. The dark navy jeans are as before. The sunglasses are by Chanel bought online from Pretavoir www.pretavoir.co.uk