Low Alcohol Alternatives Scale
New Heights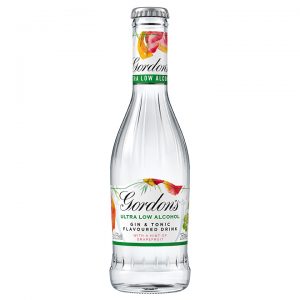 Whether for health reasons, personal choice or if you're driving, you sometimes want something tasty and refreshing (like a G&T!) but with minimal alcohol. This new tipple from Gordon's fits the bill perfectly and is delicious. Gordon's Ultra Low is available in two garnish twists – Lime and Grapefruit. Available from Asda and Ocado £1.49 for a single bottle or £4.99 for a pack of 4…Cheers!
A S'well Sip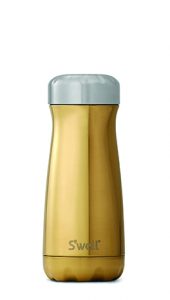 All summer I kept my cool with my new travelling companion; a stay cool bottle from S'well. I was amazed to find that the handful of ice cubes I put into my iced tea were still there no less than nine hours later  (smaller but still frozen). I will be taking hot drinks in it in colder weather, as apparently they stay hot for 12 hours. A stylish, ethical and practical way to reduce use of plastic bottles and cups. Available online swellbottle.com and from John Lewis for around £35.
Win A Brace of Books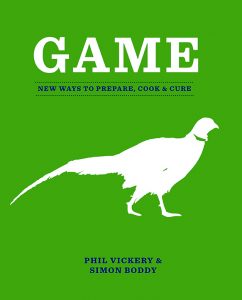 The usual rush of new books aimed at the Christmas market is in full swing. Some are rather niche perhaps, but nonetheless great for anyone serious about an ingredient and health. For example Game by Phil Vickery and Simon Boddy, highlights the versatility and health benefits of game with lots of interesting recipes. With many farmers' markets and good game stockists locally it's worth checking out.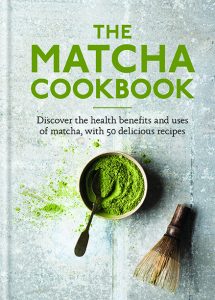 And, perhaps at the other end of the foodie spectrum, The Matcha Cookbook, dedicated to this extraordinary ingredient that offers multiple health benefits. Matcha powder is widely available now and lends itself to a wide range of uses. Both books are hardback. Game (Kyle Books) is £22 and Matcha (Aster) is £10.  
Gin Gin!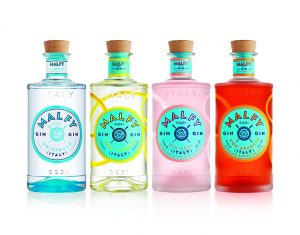 I've fallen in love with a fabulous new Italian gin from Malfy. In particular I really enjoy the Gin Rosa with Sicilian Pink Grapefruit  (especially garnished with a sprig of fresh rosemary). To obtain maximum benefit from the beautiful flavour, sometimes I drink it with soda rather than tonic. The other Malfy varieties – blood orange, lemon and original – are likely to be equally good. Around £28 a bottle from Sainsbury.  
Sprouted Genius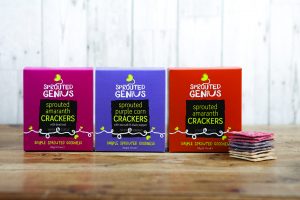 These delicious new nibbles are made from ancient grains. Available in three flavours, they're a colourful base for toppings, jazzing up a cheeseboard or dunking into dips. The unique flour is made by allowing the grains to sprout, releasing vitamins and minerals that were dormant before the sprouting. The grain is then transformed from a starch into a vegetable, making it much easier for the body to digest and absorb the nutrients, including Vitamin C, Carotene & Vitamin B.
Well, I, for one thoroughly enjoyed digesting the variety I tried, which was Amaranth & Beetroot! Available for around £3 a box from Ocado and selected delicatessens and independent fine food shops.