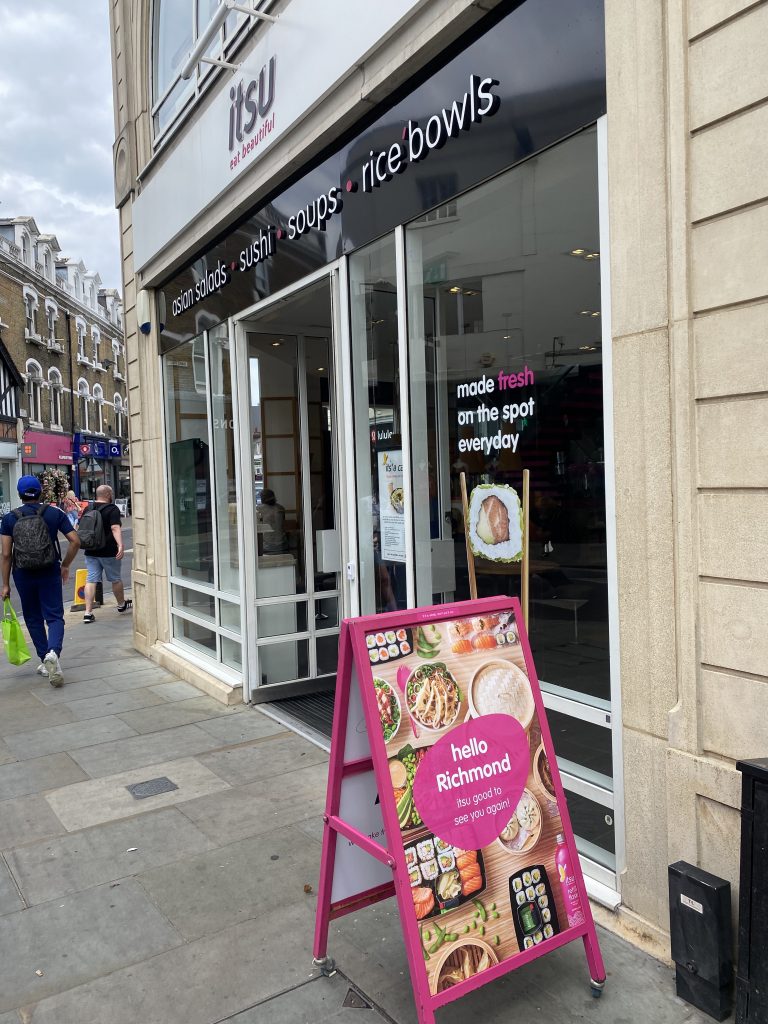 We fans of Itsu were devastated when the Richmond branch, which opened in 2014 to mile-long queues, was forced to close (along with most of the high street) following a local fire. I'm pleased to report that 10-months later, its Asian-inspired butterfly-light menu is back.  The new-look restaurant has undergone a 'digital transformation', but you can still enjoy itsu's classic sushi, hot bao, gyoza and rice bowls as well as a new range including vegan stir-fry style noodles, jumbo Ebi sushi prawns and paradise rice dish.  The 'digitalisation' means that you now go to one of the 'kiosks' to explore the menu, check nutritional info, and personalise some of the dishes. Of course, technology like this needs some settling in (as far as we not-too-teckie customers are concerned!), so itsu has introduced 'senseis' (a bit like the Apple 'geniuses') to help you navigate the menu and answer any queries. 
Now open for eat-in (with additional seating upstairs), takeaway and delivery (even delivering to Richmond Park if you fancy a picnic!).

We thoroughly enjoyed a light lunch there last week, sitting in the window and watching the world go by.  The service is slick, the food is great, healthy and very reasonably priced: what's not to like?