Most of us have times when we are avoiding alcohol, whether it's for a specific time due to health reasons, or just to give that liver a rest. But more and more folk are doing 'Dry January,' and then finding out that they feel better, slimmer and generally more alert by avoiding alcohol, so they continue throughout the year. (unfortunately I'm not one of them!)
Companies such as the award-winning Wise Bartender have sprung up to specialise in alcohol-free drinks. It stocks over 450 products, from alcohol-free beer, wine, cider, spirits and cocktails through to mead, kombucha, sodas and mixers. Tom Ward, its founder, says: "In 2017, as the quality and choice of alcohol-free drinks, particularly beer, started to improve, we launched Wise Bartender with a modest range to give people the chance to buy individual bottles or cans to try, rather than having to order a whole case. Alcohol-free has become one of the most exciting and innovative drinks categories with demand continuing to grow. In 2021, our retail sales grew 30% and we now also supply pubs, bars and restaurants, as customers increasingly expect a good range of alcohol-free drinks when they go out."
In the summer we usually want longer, more refreshing tipples, so here are a few of the alcohol alternatives that I've discovered, and I have to say, I've been pretty impressed!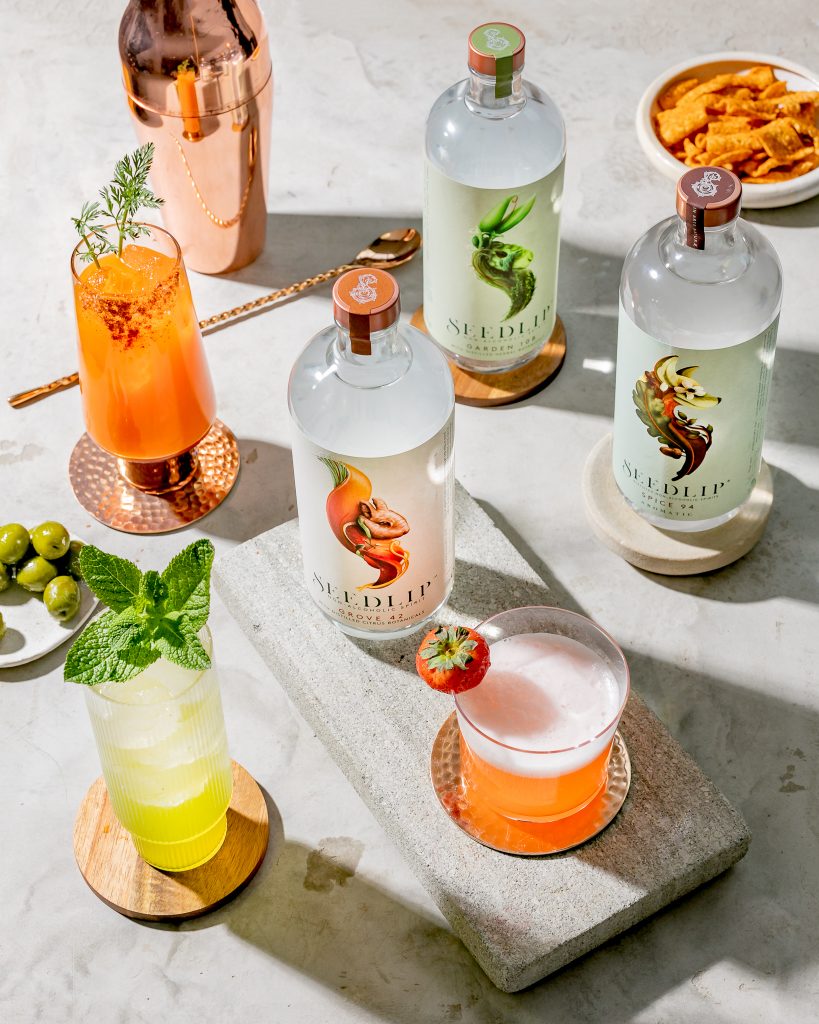 Let's start with Seedlip, probably one of the best known distilled, non alcoholic spirits. The company now has three varieties in the range: Seedlip Garden 108; Seedlip Grove 42  and Seedlip Spice 94.  If you go on the website you will find a host of great cocktail recipes.  A good  introduction to Seedlip is the gift box of all three in 20cl bottles at £34.99.  Try this, then you can move onto a full size bottle of your favourite.   But when out and about, do look for the Seedlip Summer of Colour cocktails as the company has teamed up with a number of bars to promote their colourful cocktails.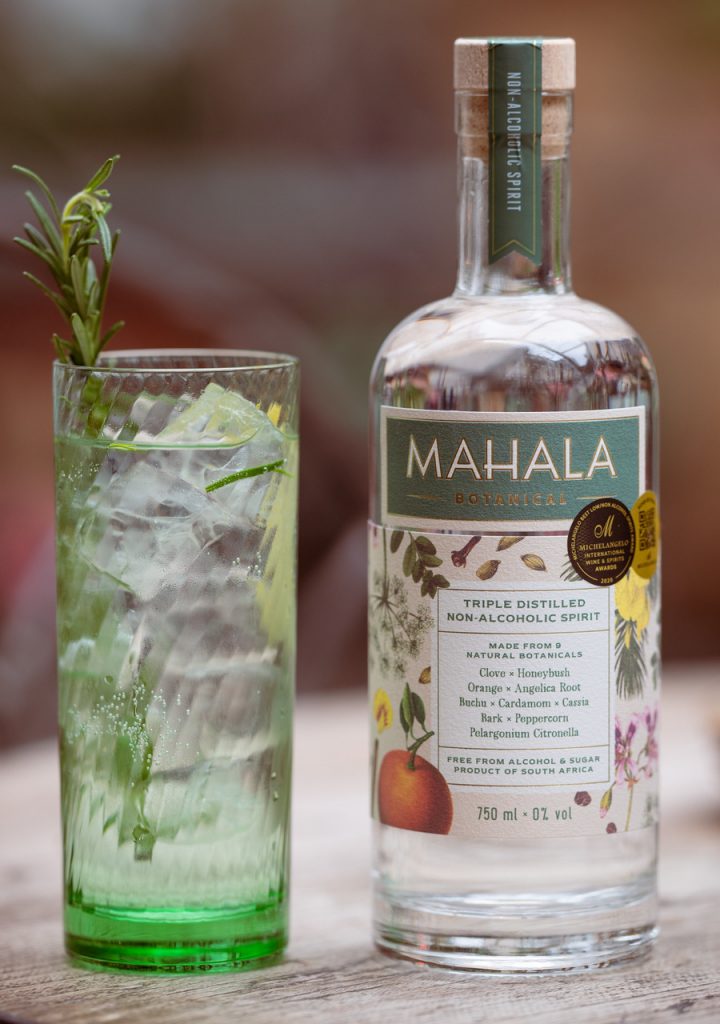 A new kid on the block is Mahala Botanical.  This award-winning, South African, alcohol-free, spirit makes a brilliant cocktail mixed with tonic and a sprig of rosemary or ginger ale and a squeeze of lime.  Mahala, meaning "free" in Zulu, is a premium craft spirit, free from alcohol, sugar, colourants and artificial flavours, triple-distilled in custom-made vacuum stills using nine hand-sourced botanicals, many of which are indigenous to South Africa and some which are even foraged from co- founder and Master Distiller Danielle Schoeman's, own farmland. Its nine ingredients, including honeybush, orange, clove, buchu, Pelargonium citronella and more, offer a splendid premium drink. Available from Wise Bartender at £19.99 for 750ml.   Mahala is also gluten and vegan friendly.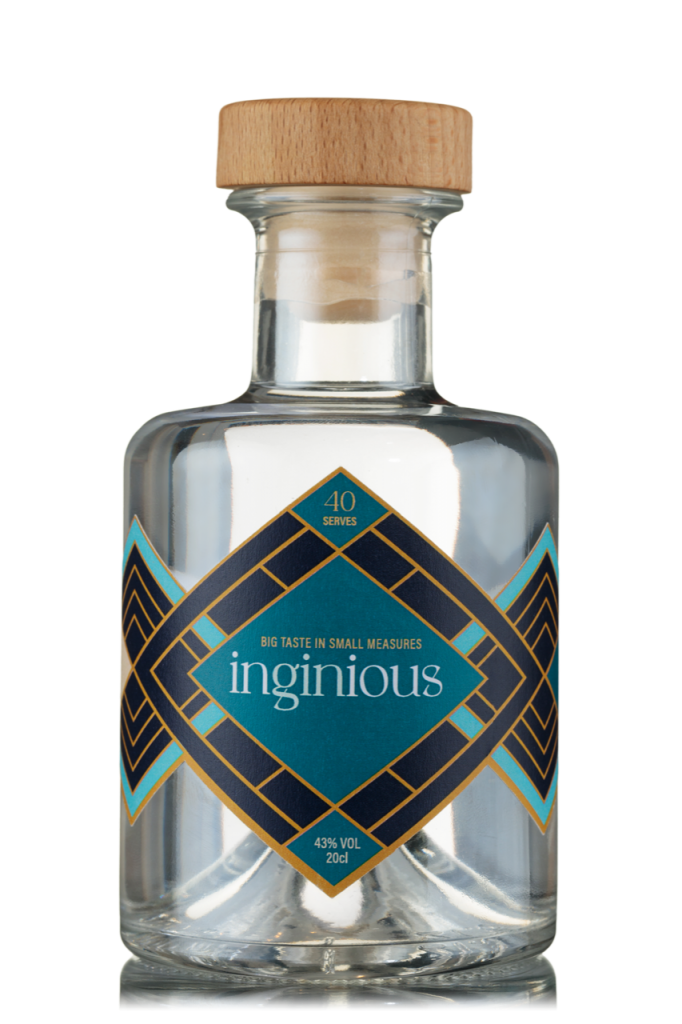 If, like me, you're a gin drinker and want to reduce the alcohol in your favourite tipple, then this clever idea from Inginious Gin should float your boat… it's also lower in calories!  A 5ml serve, compared to the standard 50ml double serve of gin, mixed with 150ml of tonic results in the  familiar G&T taste experience, but with only 0.2 units of alcohol per serve. Each purchase comes with a special 5ml measuring spoon (but I have to admit that I serve myself double!) Inginious contains carefully chosen botanicals including the classic gin botanical juniper, and a citrus blend of lemongrass, grapefruit and lime to ensure a delicate, but recognisable, gin flavour. Available online at Inginious-Gin.co.uk, RRP £26.00.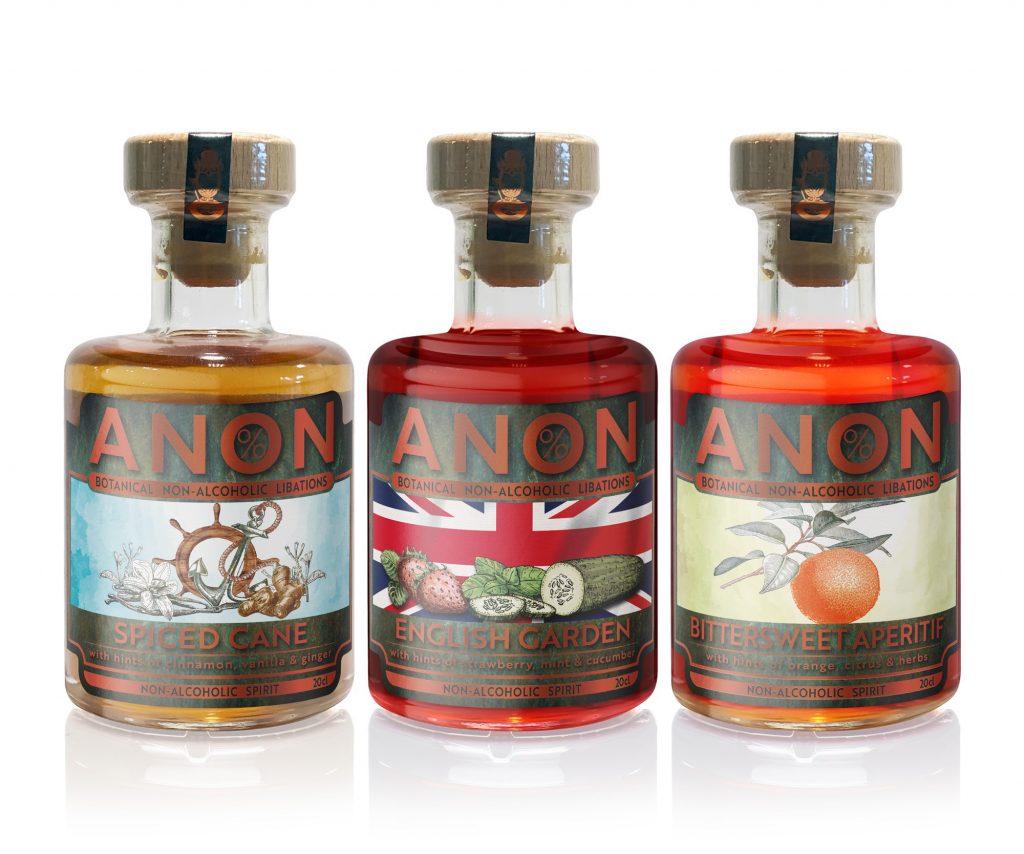 I'm very impressed with Anon Drinks: the three products in the portfolio of this award-winning new company cover two of my favourite alcoholic drinks, but with no alcohol.  Anon Bittersweet makes a good alternative to Campari, or Aperol, and if mixed with alcohol free fizz, a brilliant spritz.  The palate profile is complex and developed, with hints of orange, citrus and herbs.  Anon Spiced Cane is a great rum alternative that  I've used to great effect in cocktails with cola or ginger beer.  But the star of the trio is the recently launched: Anon English Garden.  It's a non-alco alternative to Pimms, blending natural flavours combining classic summer fruits, cucumber, mint, orange, apple and strawberry. Serve as one would a Pimms, or top up with some fizz for an English Garden Spritz.  Available at £20 for 70cl or £12 for 20 cl to try them.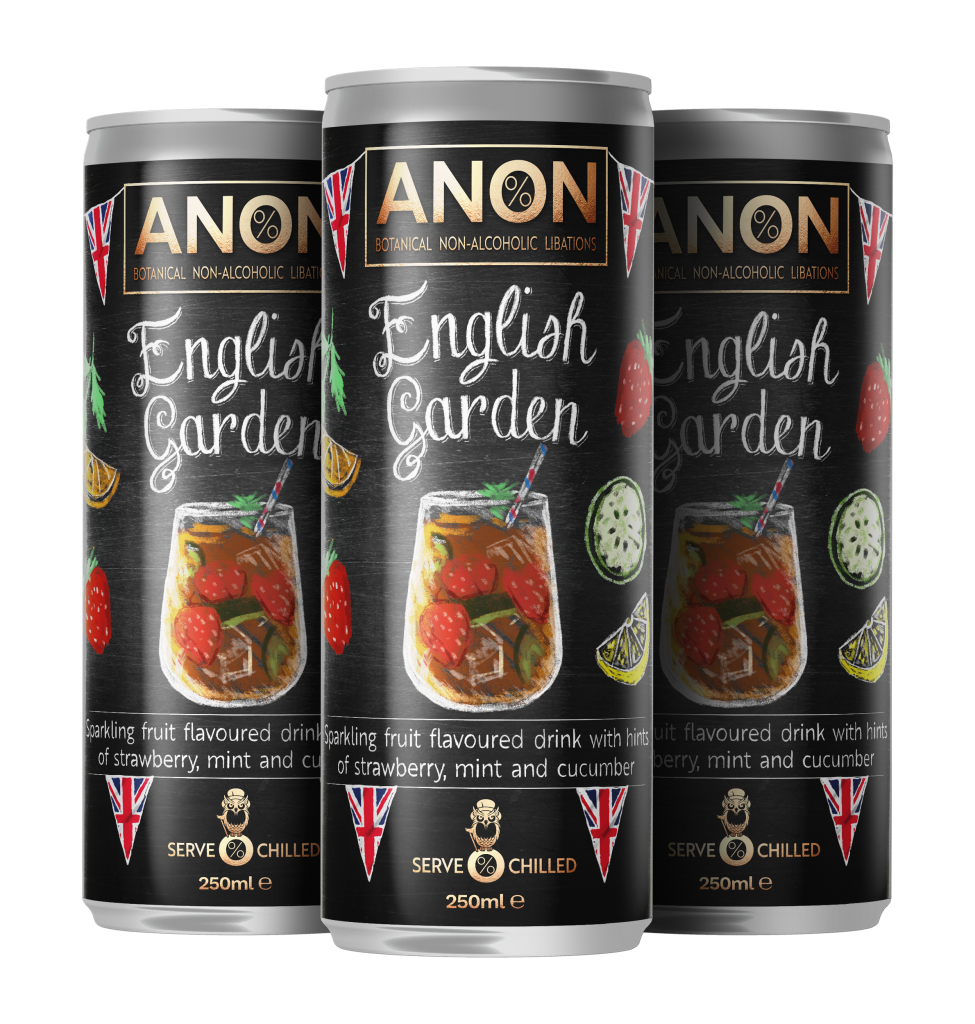 And even easier, (and perfect for picnics) is the recently launched Anon English Garden ready-to-drink, in cans, to create an instant cocktail.  £10 for 4 x 250ml ready to drink cans of English Garden from anondrinks.com and Wise Bartender too.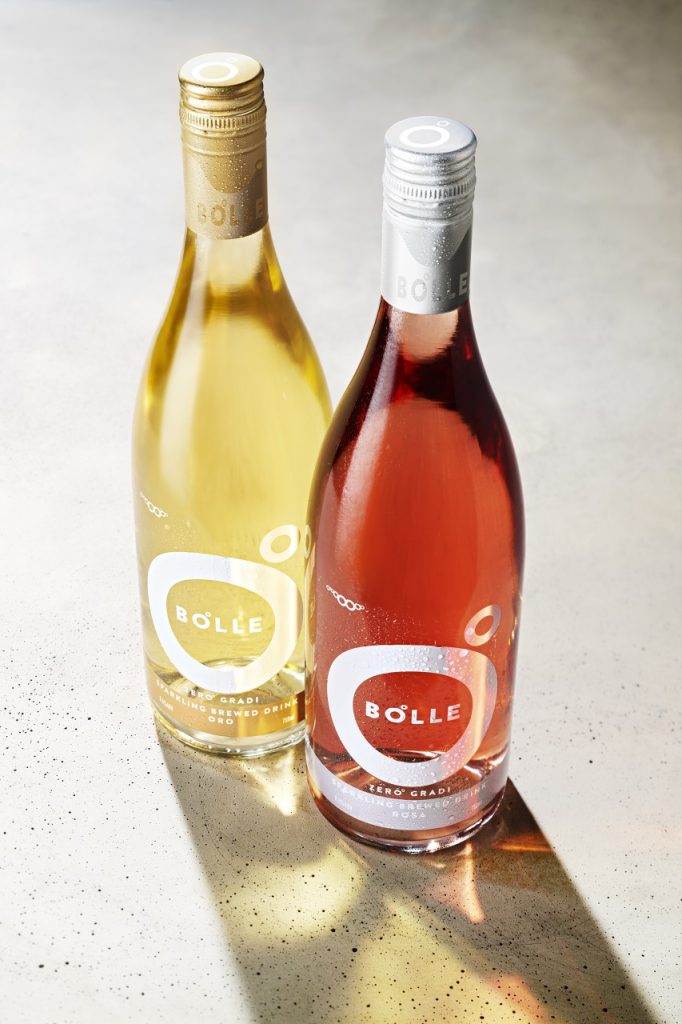 Enough of 'spirits',  how about wine? Brewed in Birmingham, Bolle is a new alternative to sparkling wine, available in both 750ml (£9.99) & 350ml (£3.49),  Bolle has found 'a revolutionary way to ferment juices without producing either alcohol or unpalatable sweetness, because a growing appetite for low/no abv should never mean short-changing one's taste buds.' Two varieties are available: Bolle Rosa: delicate salmon pink colour, fine bubbles & notes of berries, blackcurrant, toast & herbs and Bolle Ora: again fine bubbles coupled with notes of apple, pear, toast & minerals.  Available online from Bolle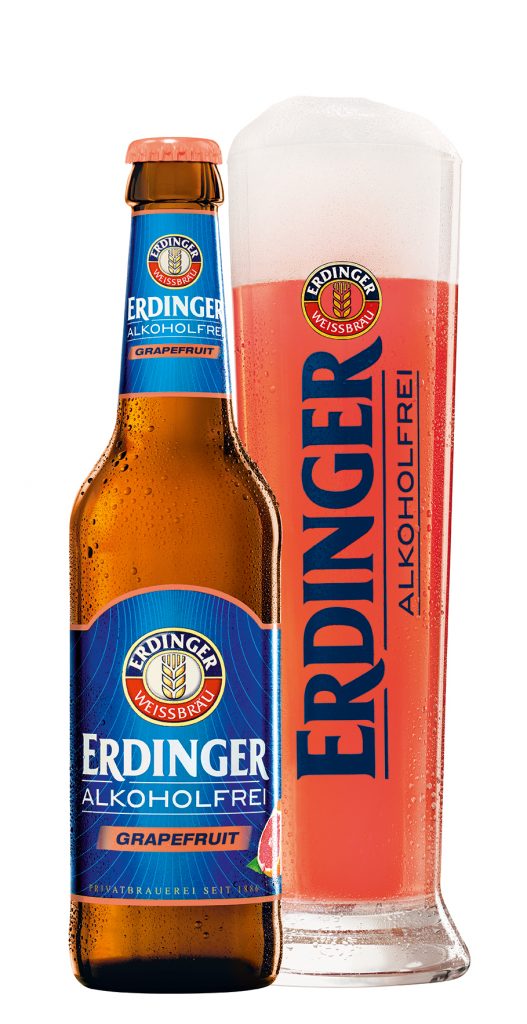 For beer, Bavaria based ERDINGER Weissbrau, the biggest family-owned wheat beer brewery, has a couple of really delicious alcohol-free options – the regular ERDINGER Alkoholfrei and ERDINGER Alkoholfrei Grapefruit (which is a mix of the former plus grapefruit juice). Alkoholfrei is widely available at around £1.50 for a 500ml bottle from major supermarkets and the Grapefruit mix in Tesco.  They're refreshing and are isotonic,  and known as the sporty thirst quenchers, as they help to replace lost fluids quickly. They also taste great!



And one doesn't need to pretend to be drinking alcohol when there are so many really delicious soft drinks available.  I'm particularly impressed with the Cawston Press range.  The popular Cawston Press Sparkling Rhubarb and Sparkling Elderflower Lemonade are now available in 750ml glass bottles so can grace the drinks table at any gathering when something non alcoholic, but rather special, is required. Simply made from real pressed fruit and sparkling water – that's it! As well as tasting pretty damned good, they are great in cocktails too. Around £3.49 a bottle, from selected Waitrose stores, Ocado and by the case of six from Amazon for £20.99
So, in a nutshell, there's plenty of scope – from new arrivals and old favourites. Cheers!