What a change from when I wrote the Valentine's column last year! This year it's all about eating in, hunkering down, and 'hands, face, space' etc. Many of us are furloughed, or worse still have lost our jobs, and those who can, are working from home (as well as possibly juggling home schooling!). And some of us are separated from our loved ones too, making this Valentine's weekend even more poignant. Whatever you decide to do for Valentine's Day this year (remember it falls on a Sunday), I would urge you to arrange it in the next week to avoid disappointment.
In the light of this, I've researched a range of options for gifts, and meals, to suit a range of budgets, starting from the easily affordable, and working up to something a tad more luxurious as we all deserve a treat: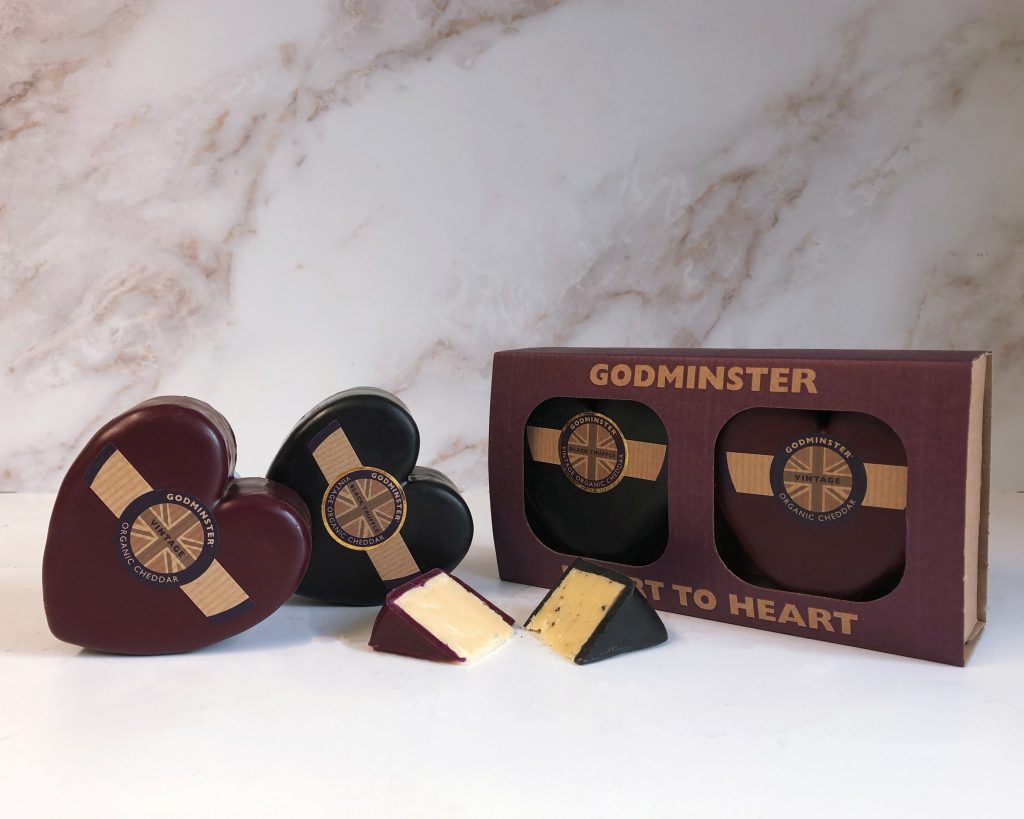 If you like cheese, then Godminster's'Heart to Heart' gift box is a great gift for just £17.50 (includes next day UK delivery and available for a limited time godminster.com). The set comprises indulgent Black Truffle Vintage Organic Cheddar – made with European Black Truffles, giving it rich and moreish flavours. Alongside this is its acclaimed Vintage Organic Cheddar.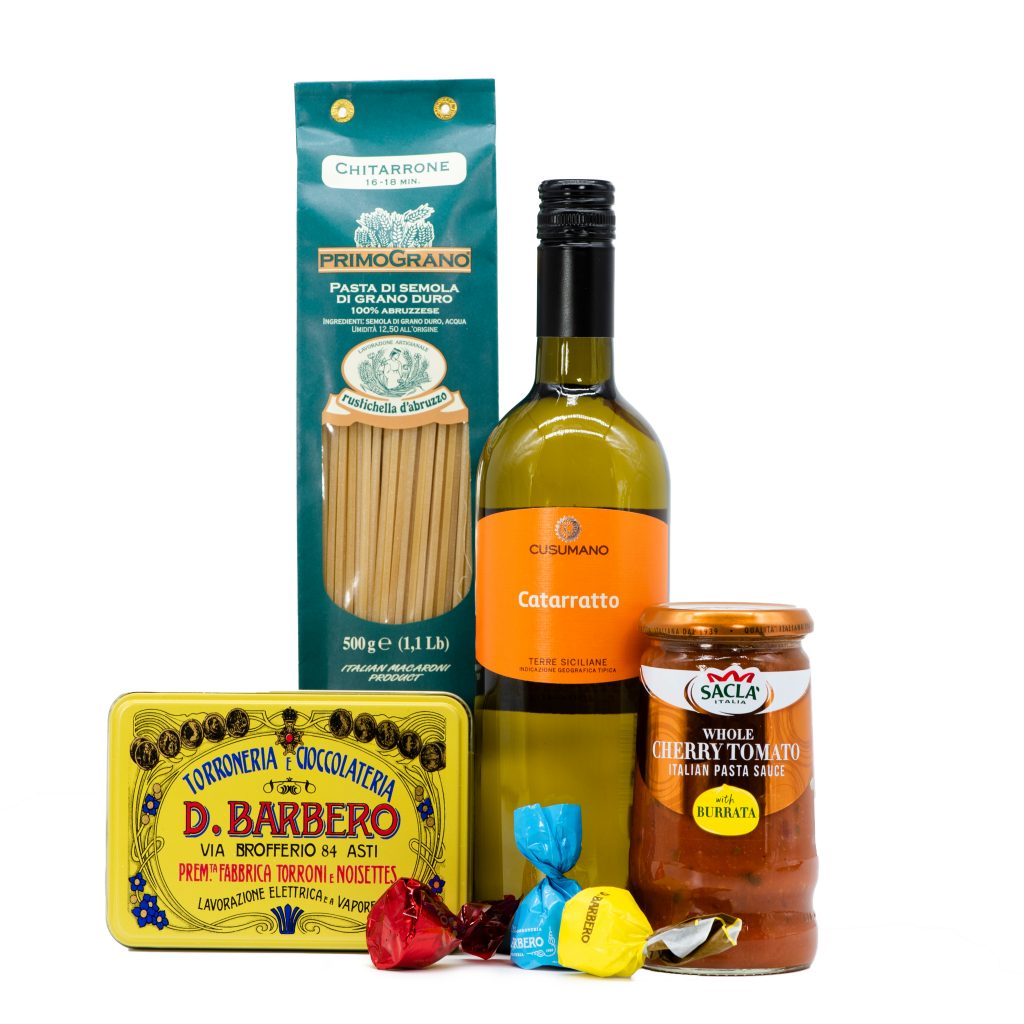 A simple, but tasty, hamper with an easy Italian dinner for two at just £28 from Sacla is another excellent value gift. The gift box contains a bottle of Catarratto Sicilian white wine, a jar of whole cherry tomato sauce with burrata, quality Chitarrone pasta, and a beautiful keepsake tin of yummy Italian chocs. Perfect for a romantic, simple dinner. Sacla.co.uk has lots of other unusual foodie gifts too. Or you can buy its delicious truffle pesto from most supermarkets – try spreading it on toast and topping with scrambled eggs… heavenly!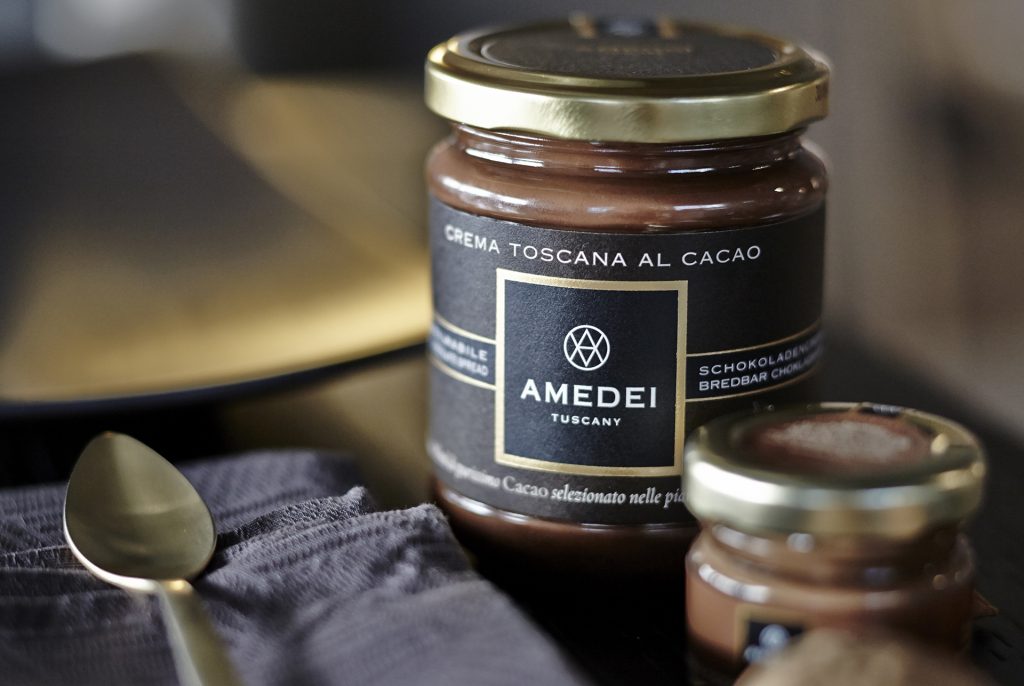 Or you could indulge in a jar of the ultimate chocolate spread from multi award winning company Amedei £10.75 (what you spread it on is up to you!). Check out this, and other indulgent foodie gifts at Kings Fine Foods, where you can also order smoked salmon, caviar, chocolates, champagne and a host other delicacies online. Kingsfinefood.co.uk
If you don't want to splash out too much, have a look at the different supermarket meal deals. There're ones in M&S (£20), Tesco (£15) Waitrose (£20) and the other major supermarkets, or one can always enjoy an excellent Charlie Bigham's meal – widely available. The Chicken Tagine and the individual pies are our favourites. The company has recently launched a range of award-winning delicious classic British desserts (Proper Puds) that are perfect for sharing on a cold February night. Sticky ginger; Sticky Toffee, Bread & Butter; Chocolate Fondant or Cherry Bakewell – any of those take your fancy? To hell with that diet! Available from most major supermarkets.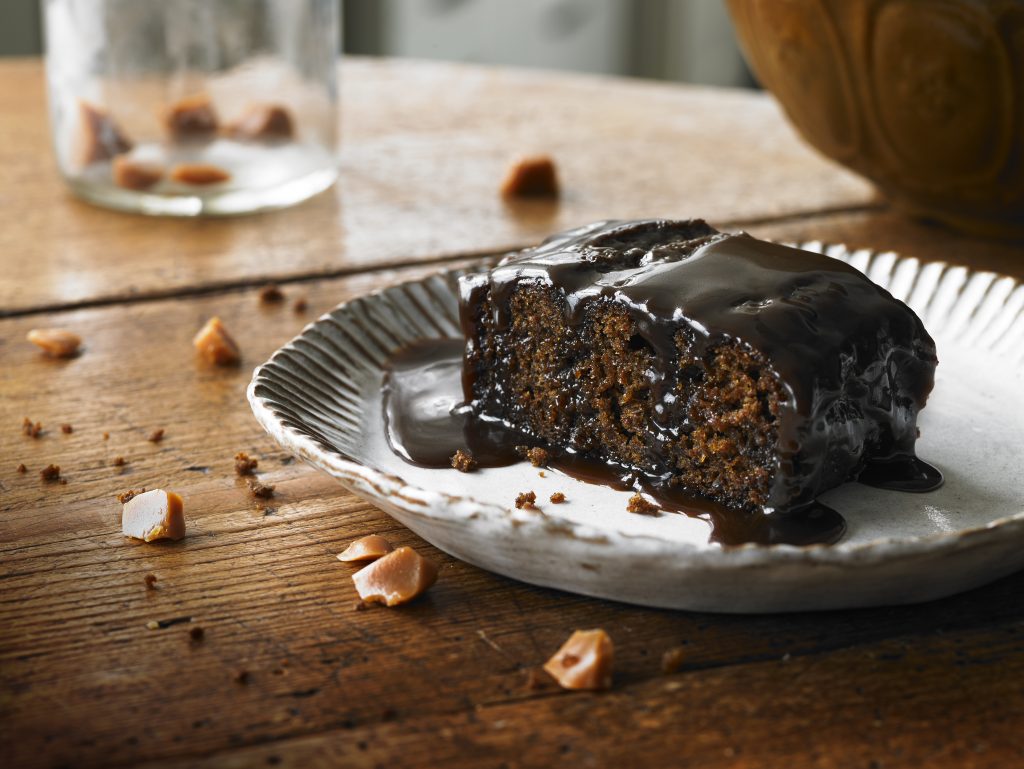 We can't go out to any restaurants this year of course, but it is definitely worth checking with your favourite local eatery if they are planning to do a take away or cook at home Valentine's meal. You'll be surprised at how many are now turning their hands (and kitchen) to offer customers the chance to enjoy their food in their own home. In some cases you might have to pick up your meal, but many also have delivery services. Again though, I would stress that you don't leave it till the last minute! In the Twickers area, Le Salon Privé in St Margaret's, Beech House Hampton Hill, The Mitre hotel at Hampton Court (see below), One One Four in Teddington, The Dysart Petersham (which retained its Michelin star this week) and The Kings Arms at Hampton Court are all doing either home deliveries or takeaway packages that sound fabulous and excellent value, so check out their websites. But again, many need those orders confirmed very soon, so don't leave it too late! There are lots of other top restaurants offering wider delivery of their meal boxes: have a look at restokit.co.uk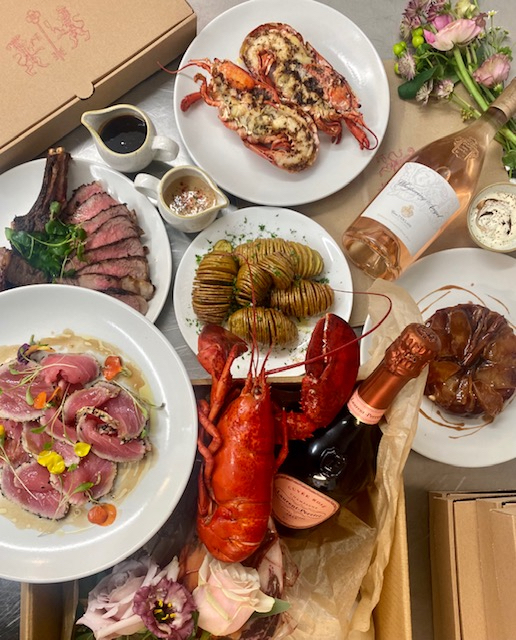 And it's not just restaurants having to change their modus operandi. In the absence of catering for parties, lots of local caterers are now offering home deliveries too, and a lovely Valentine gift (perhaps for an elderly relative locally) might be to arrange a delivery of afternoon tea. Piptree Catering will deliver a Sunday roast with all the trimmings, a Valentine's dinner (including a delicious beef wellington) or its special Valentine's tea (£18 a head) to a range of areas in SW and West London. Twickenham's Heavenly Dish is also doing takeaway food now (collection only).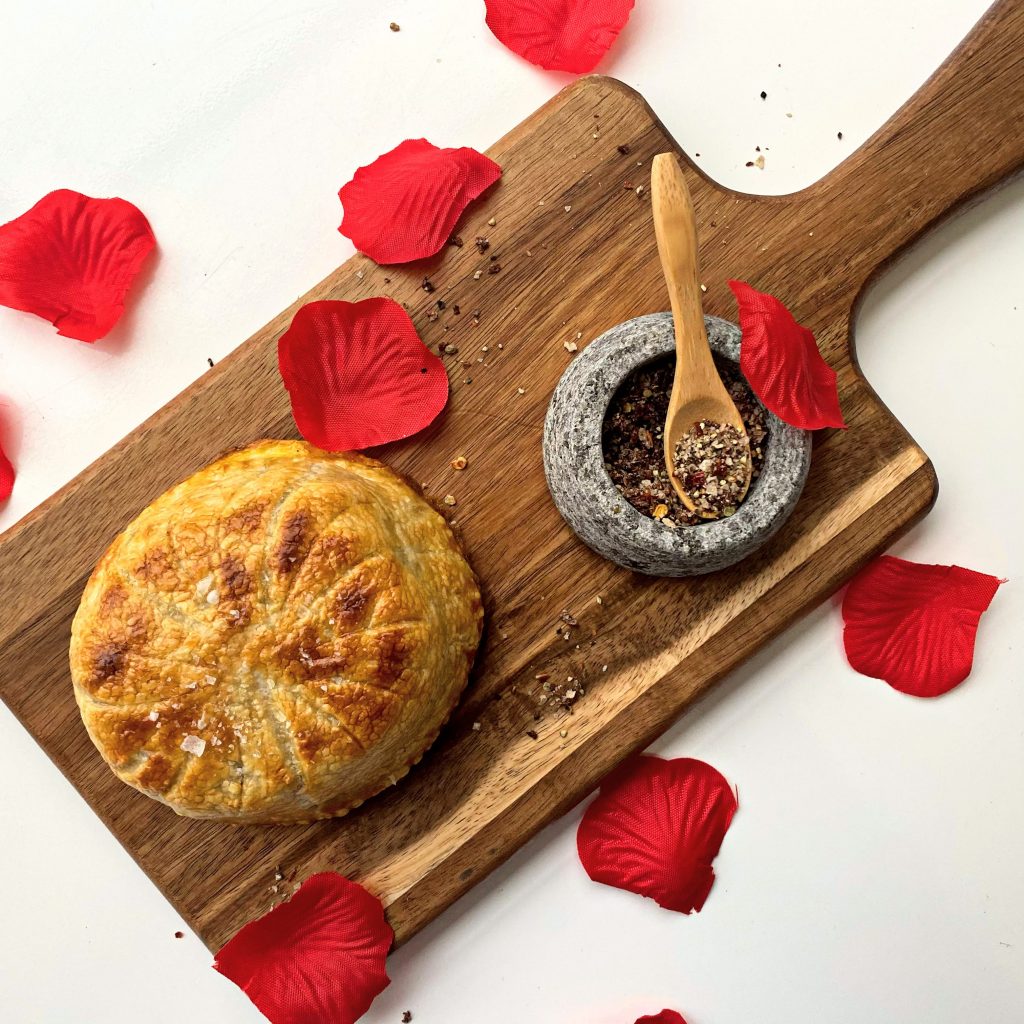 Lots of great local establishments aren't, of course, just catering for Valentine's. They're offering this new service on a regular basis, so please consider and support them. And don't forget to keep supporting those other fabulous local establishments: Asian, Mediterranean and Middle Eastern, They desperately need our backing and custom in these nightmare times for the whole hospitality industry.
Do you know a deserving Valentine's Couple?
Oakman Inns (which owns The Beech House in Hampton Hill) has just launched a rather nice promotion to celebrate Valentine's day and spread the love. It has launched a search to find a special Valentine's Day Couple. The company is asking for nominations, via social media, for a couple that deserve a Valentine's Day to remember… or just a big thank you. Maybe it's a nurse neighbour, whose partner has been home schooling the kids while they've been working at the local hospital; a couple forced to celebrate a silver or golden wedding anniversary all on their own at home, or just a couple who really deserve a token of love from their grandchildren. The winning couple will receive an Oakman At Home four course Valentine's Day Feast for two, with champagne, plus a £100 voucher to celebrate in their local Oakman establishment, once pubs and restaurants are allowed to open again. Closing date is midnight 7 February.