I'm trying to be healthier this year, especially after the excess over the festive season and the tendency to drink and eat more during lockdown. While I didn't want to try to embrace Veganuary fully, we've been eating less meat and dairy, and I've checked out various products. It's interesting to note that lots of products we tend to use anyway – and some of my favourite recipes – are often already vegan, but I wasn't really aware of it! Take ready-made pastry for example (apart from those with butter of course), and loads of different breads, cereals, chocolate, biscuits – even wines! If you start checking labels carefully, you'll be surprised at how much already qualifies as vegan. While the retail community (especially the larger supermarkets) went 'whole hog' (if you'll pardon the expression!) for plant based foods and Veganuary this year, it is rather sad that our meat and dairy farmers are feeling the pinch as a result.
According to research recently released by Merchant Gourmet, plant based meals cost some 40 per cent less than meals containing meat and dairy. But if that's the case, I don't really understand why vegan products are so often premium priced! Merchant Gourmet also states that eating plant-based meals saves 78% carbon emissions on average in comparison to their meat alternatives.
Here are some of the products I would recommend if you want to eat more plant-based foods:
If you're a fan of granola for breakfast, check out a range called Rollagranola. With the exception of one variety – Pecan Maple – which has butter, they are all vegan and seriously delicious. They're also great to munch on as a snack. Flavours include Absolutely Chocolate, Keto Caveman and the new Organic & Nutty. Available online from rollagranola.com or selected independent retailers and health food shops at around £4.99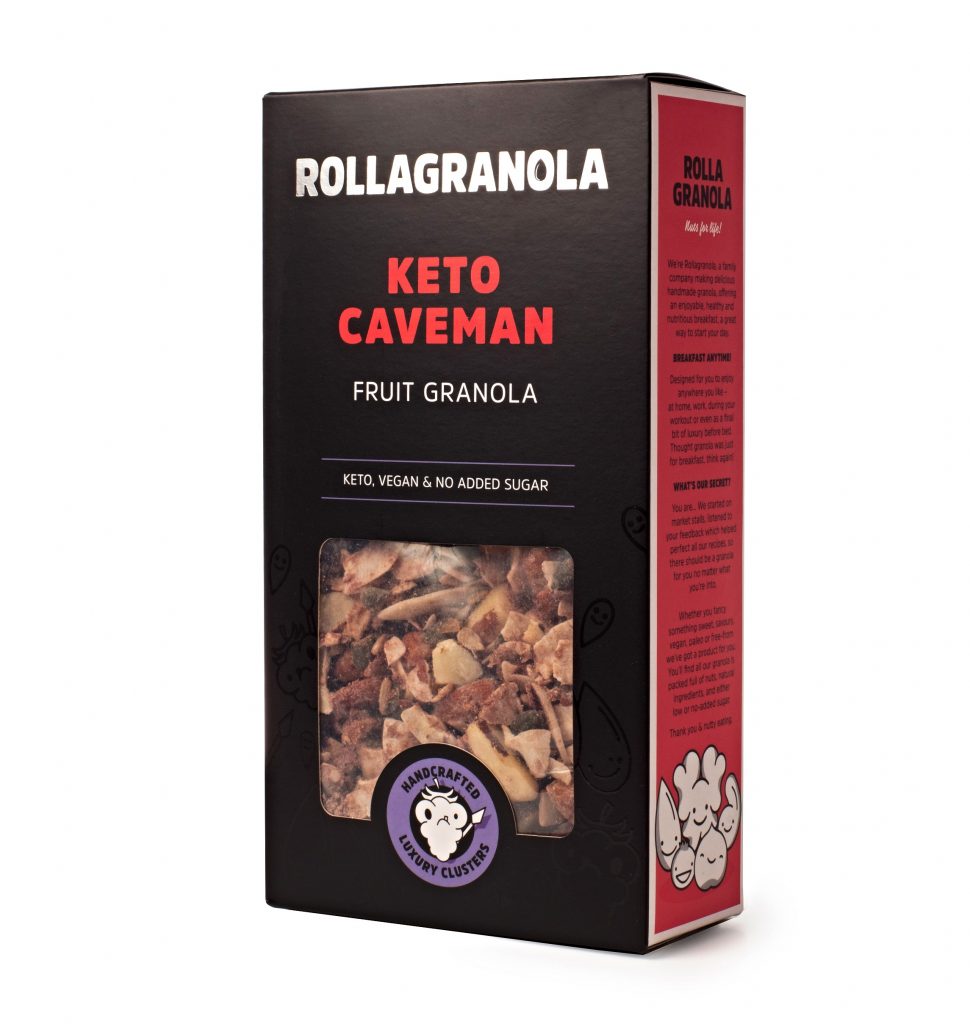 Now, I've always been a fan of fermented foods, and make my own sauerkraut regularly. But to be honest, now I've discovered The Cultured Collective Kimchi I'm not sure I can be bothered! This is so tasty and there are four varieties – my favourite's the turmeric and ginger. It's delicious in a wrap with some falafels, and a drizzle of tahini. Unpasteurised and with no artificial preservatives, each jar is loaded with healthy, live, good bacteria – or probiotics. Available from Ocado and Wholefoods, at around £5.45 a jar.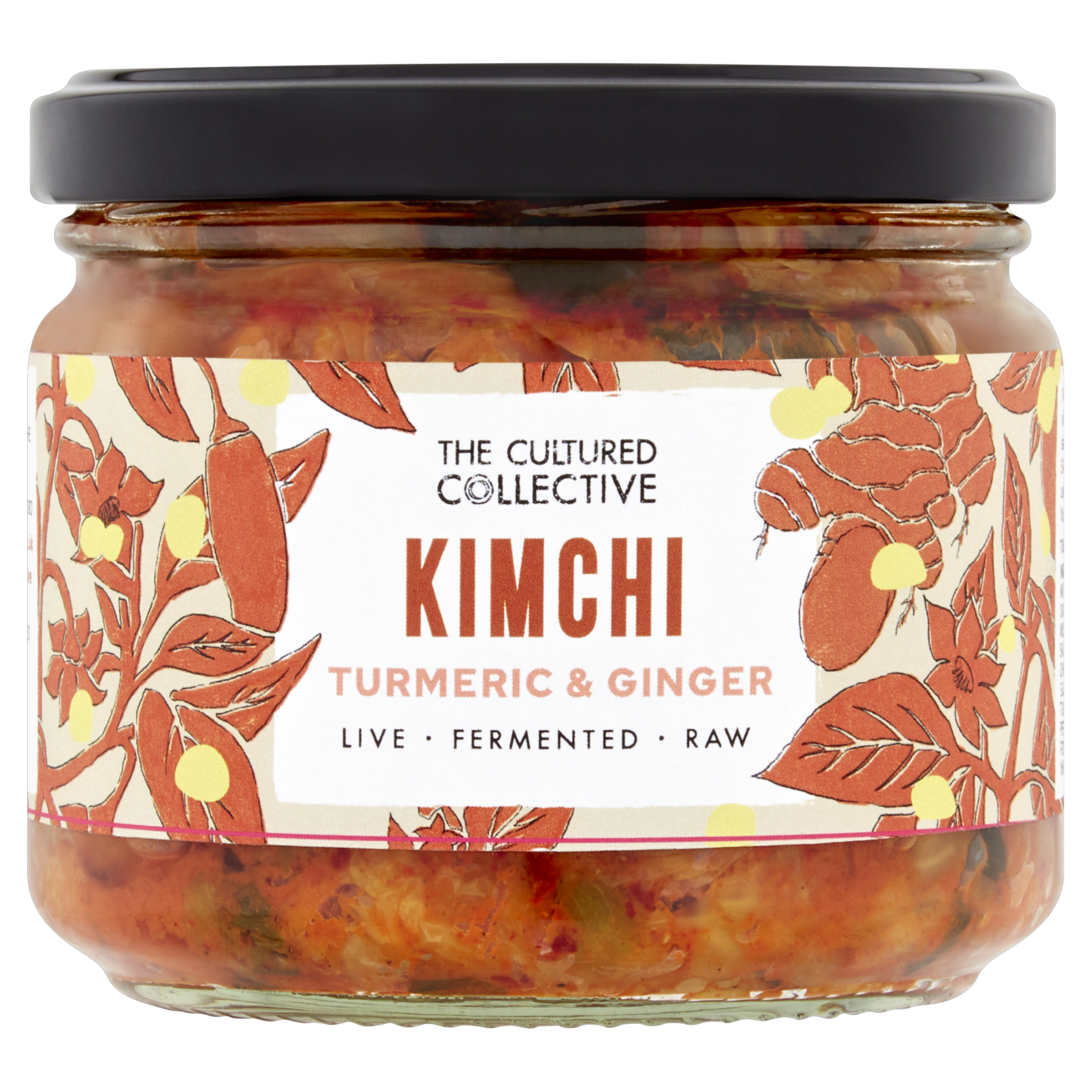 Many vegetable curries are already vegan, but if you are looking for one with the mouth feel and taste of a chicken curry, try Shicken – a new range of frozen, vegan, ready meals developed by chefs, using their unique vegan 'chicken' pieces (marinated and char grilled) in authentic, traditional, Indian curry recipes. Available for home delivery across the UK, there is a great range of delicious curries (all packed in plastic-free packaging, much of it compostable) £6.99 for a meal for two. From plantalternative.com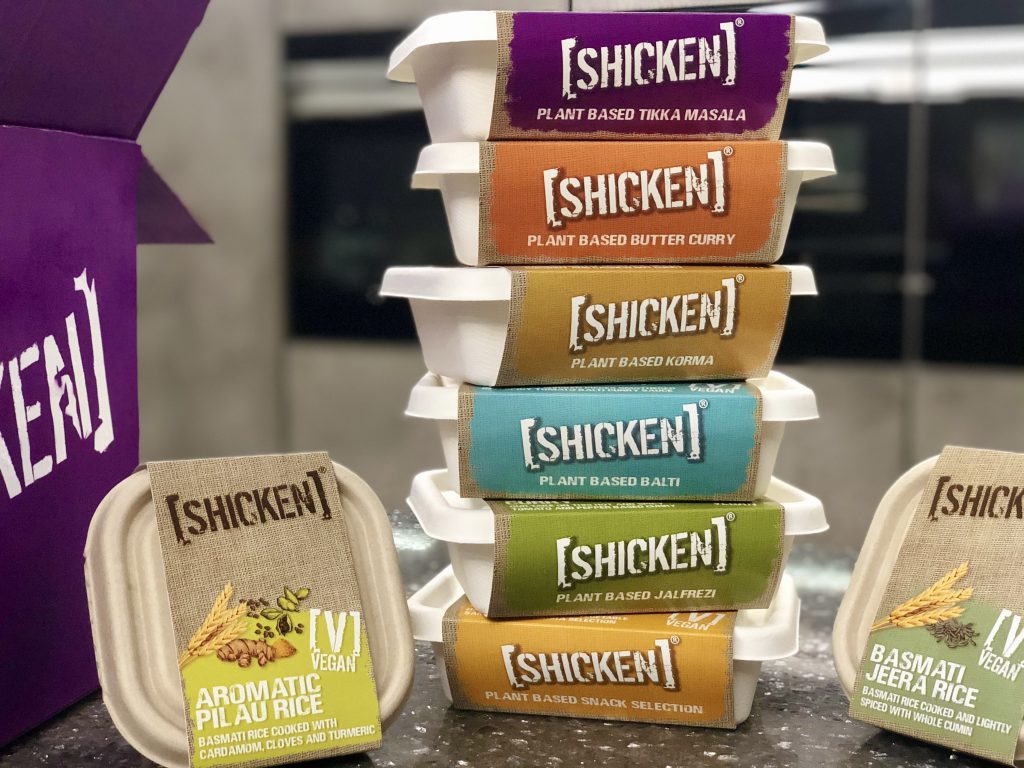 If you prefer to cook your own vegan curries, or perhaps are looking for a gift for a vegan friend, check out Spice Pots, which produces a lovely vegan spice gift set containing four different spice blends and a recipe booklet. £14.99 from spicepots.com and the website has a host of other lovely products.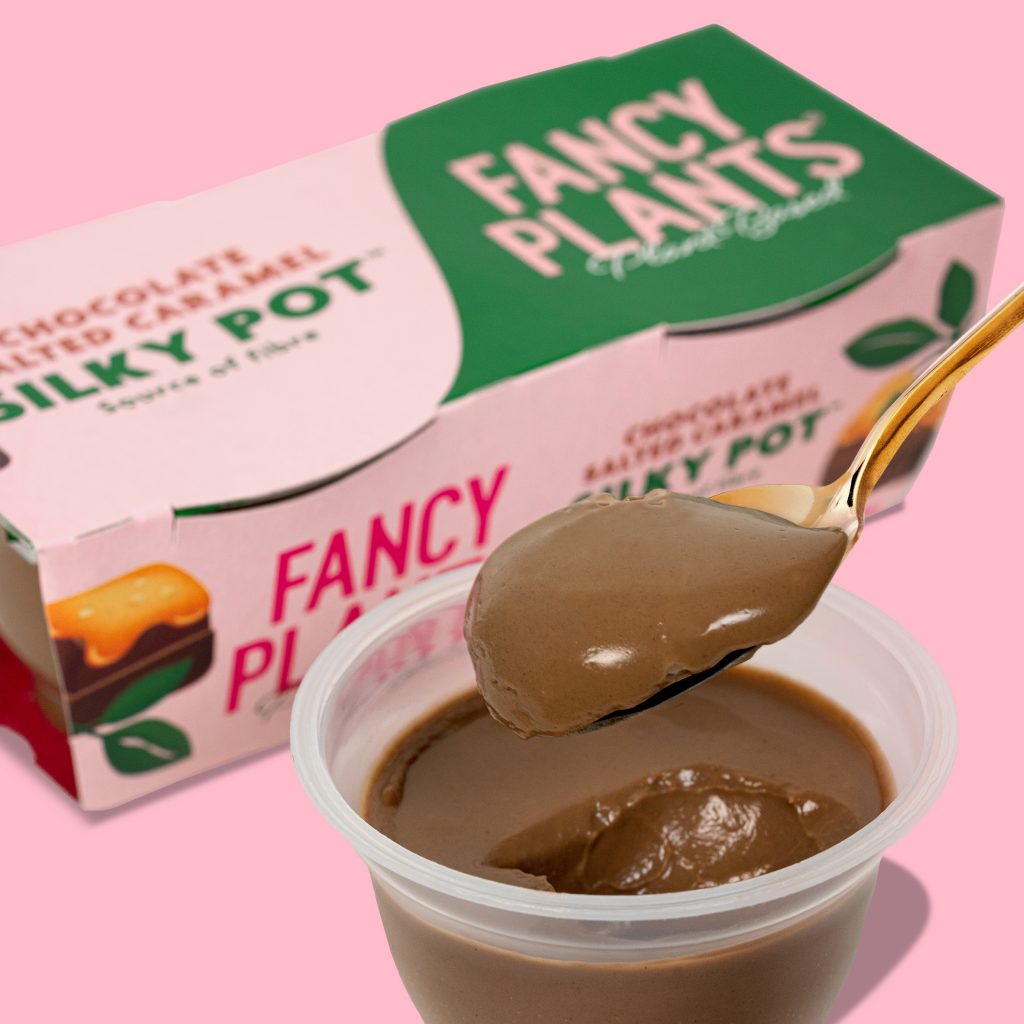 When it comes to plant based desserts, with the exception of sorbets or fruit, it can be a more difficult vegan choice. Fancy Plants has launched seriously good vegan desserts with an excellent, rich, mouth feel I've rarely found in other plant based desserts. There's Silky Pot™, (£2 for 2 x 80g pots) indulgent puddings available in Chocolate or Chocolate Salted Caramel flavour. And there's Chia Parfait,(£1.80 each) cultured coconut milk and fruity chia compote, in Red Berry or Mango & Passion Fruit. Available at selected Tesco stores.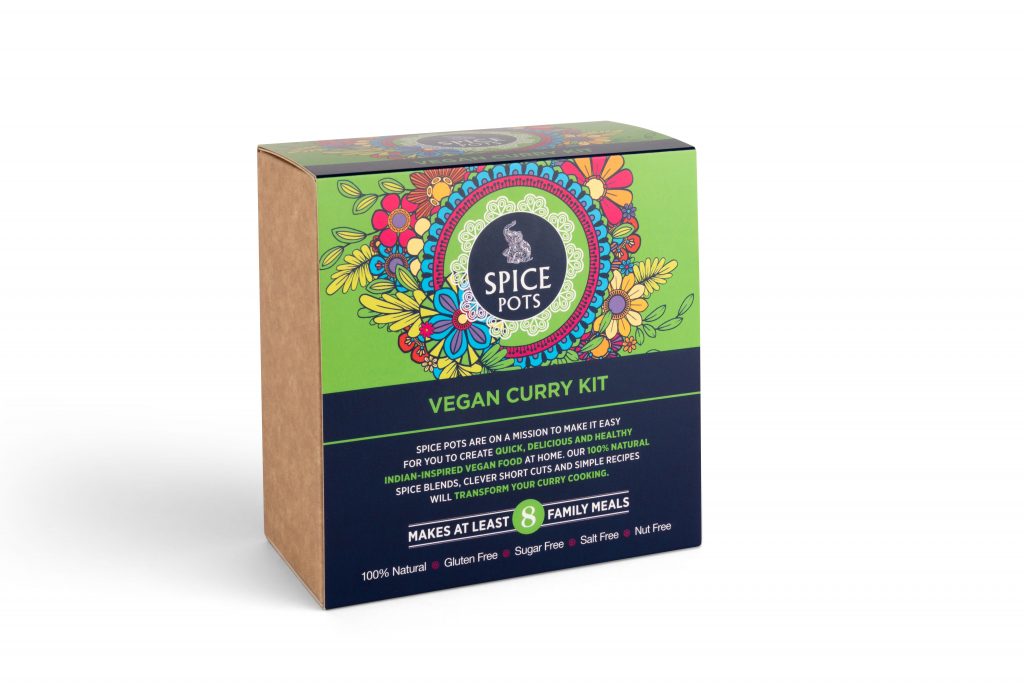 Rubies in the Rubble hates good food being wasted, so works with hummus manufacturers collecting the usually discarded aquafaba – protein-rich water left from cooking chickpeas. Its smooth, creamy mayonnaise, with this as a substitute for eggs, is great for vegans. The company makes a range of products including three types of mayo – the new garlic one is delicious – plus ketchups and relishes. From £2.99 rubiesintherubble.com and Amazon.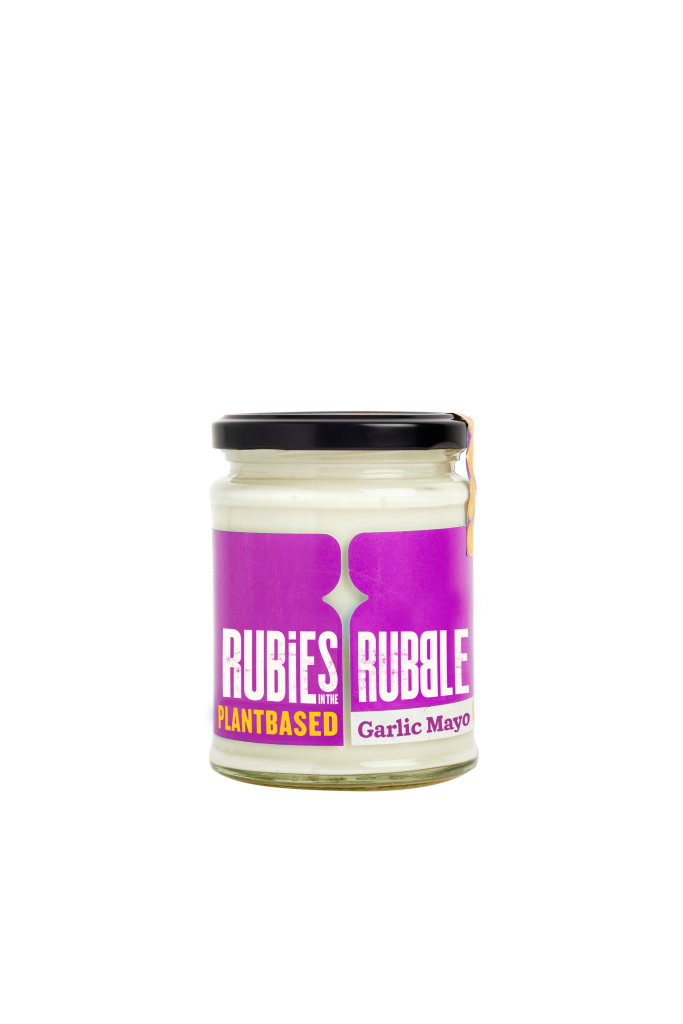 And last, but by no means least on the food side of my vegan choice, is Nudie Snacks. These are a truly scrumptious range of vegan snacks. Made from a range of pulses and vegetables (the wonky ones, usually discarded by supermarkets), this great brand produces healthy snacks, suitable for vegans, vegetarians, gluten or dairy free diets but to be honest anyone, as they are fabulous and very tasty. The new cauliflower crisps are delicious and only 115 calories per pack. Check out the full range at nudiesnacks.co.uk and some are stocked by Asda, Holland & Barrett and, of course, Amazon.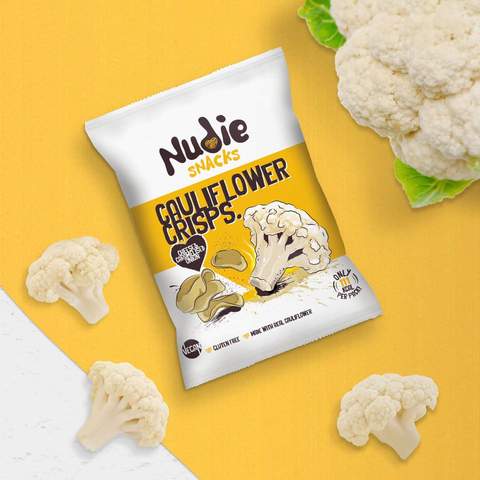 So, that's my vegan food selection, but what about wines? Yep, believe it or not, many wines are not suitable for vegans due to the production method, but luckily there are lots that are. So if you want a vegan wine, do check the labels carefully. Most supermarkets have a few vegan wines, but I recently tried a couple of excellent vegan wines from The Wine Society, which has some 200 vegan options on its list! The Society's Barbera d'Asti Superiore 2018 was a stonkingly good red, and at £7.95 a bottle, is a snip. So, if you're not already a member, you can join for just a £40 one off fee (and get £20 off your first order).