It seems strange to be writing this review now, when in fact our visit was pre Christmas, and prior the most recent lockdown (which of course, still isn't fully over!) We visited the recently (as in last summer) refurbished Mitre Hotel at Hampton Court, and now that it's partially open again, I think it appropriate to let you know what a fabulous job they've done. Nestling beside Hampton Court Bridge it has, arguably, one of the finest locations on the River Thames. In December with Hampton Court Palace floodlit, its ice rink open and the hotel terrace twinkling with fairy lights and a fire pit – it was truly magical! We were welcomed at reception with a glass of wine to enjoy while we completed registration forms. The elegant Christmas tree and lovely scented candles immediately made us feel relaxed and aware that we were in a very special place.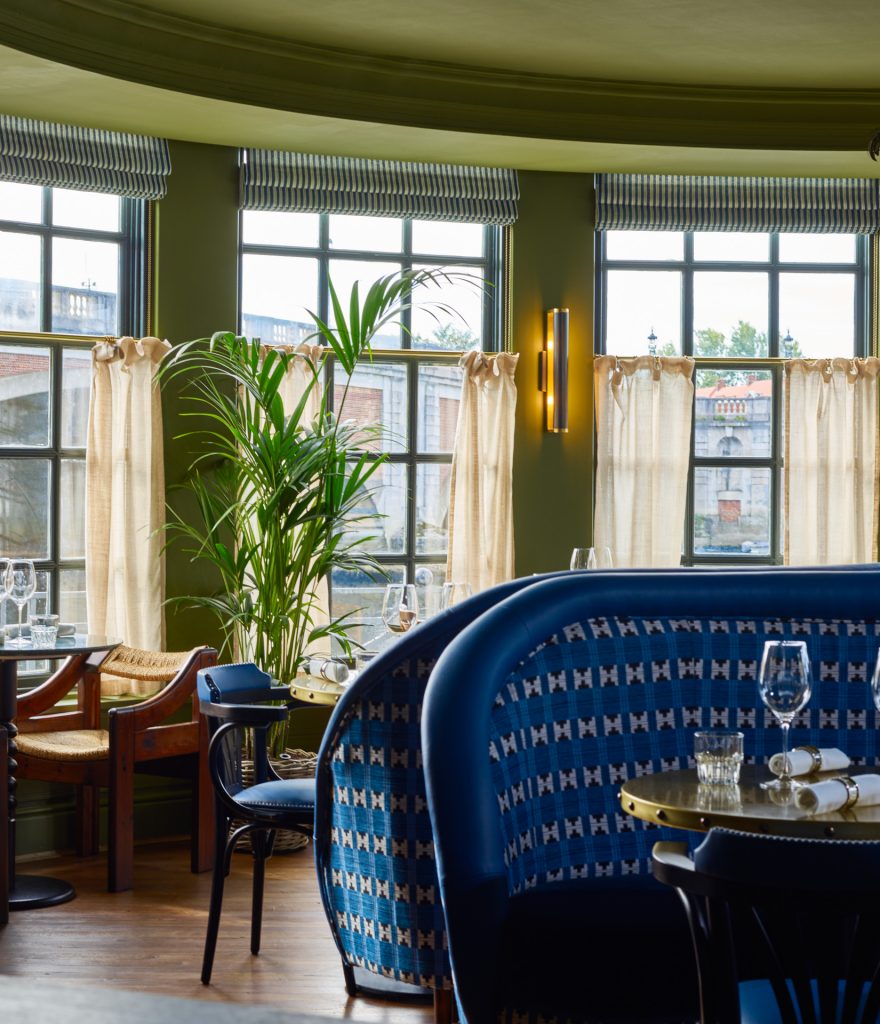 The Mitre has been beautifully restored by a new hotel brand – The Signet Collection – that's recently joined the marketing group Small Luxury Hotels. It's upmarket (not cheap, but worth it for the experience and setting) and the whole place is quirky, yet very stylish. The interior design is a riot of tasteful velvets, stunning wallpapers, nooks and crannies…and gorgeous objets d'art. We were shown to our room, which overlooked the terrace and river below. There was a small bag of home made shortbread hanging on the door as a welcome gift and the room itself was beautiful – oh to have a bedroom that large at home! The ensuite bathroom was stocked with lovely toiletries and the whole place was luxurious and very special, without being over the top in opulence – the balance was just right.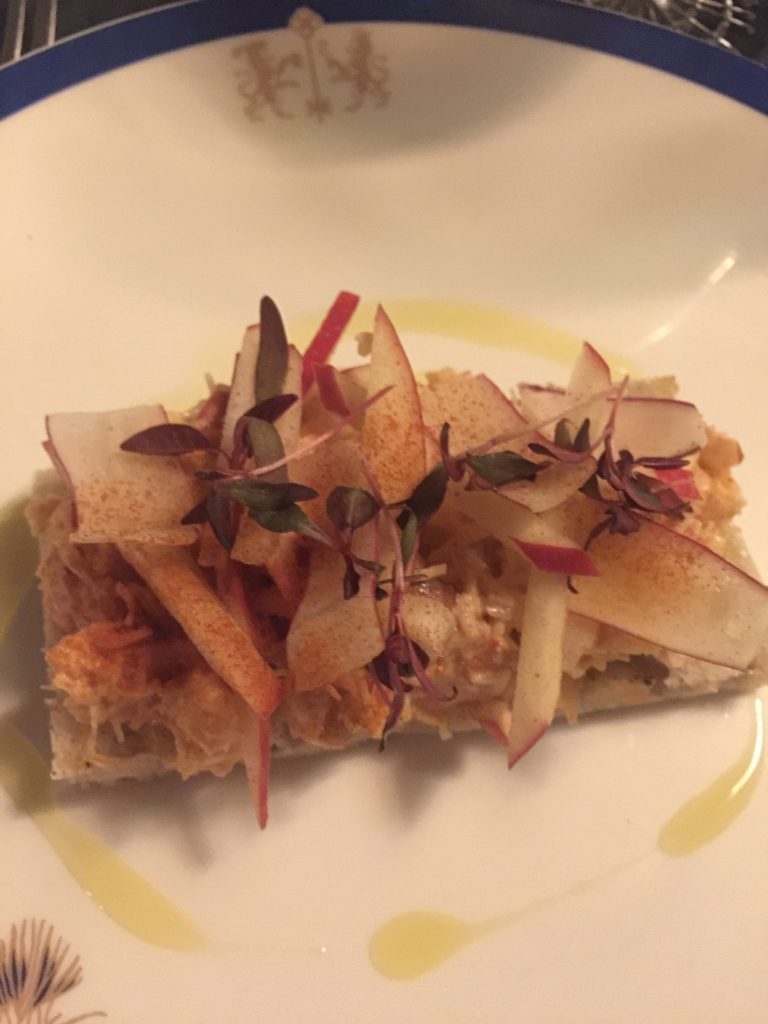 The terrace was busy with diners enjoying the river views and being kept warm by the fire pit, heaters and the blankets provided. We had dinner in the Coppernose restaurant and highlights of the meal were Freshly Picked Devonshire Crab Toastie (with Harissa, spiced mayo, lime and apple). It was delicious – the spice was delicate and it was perched atop sourdough toast. Wafer thin apple slices balanced the dish really well. My husband had the soup – Crown Prince and Coconut that went down a treat on a cold winter evening. The soups are very seasonal – at the time of writing this I see that it's Wild Garlic and White Onion soup… yum! A main course of hake with a lobster Thermidor topping was skilfully put together and tasty fish-wise, but the idea of serving it accompanied by sprouts and samphire was, I felt, slightly strange and unbalanced. The ambiance in the restaurant was very relaxed and although sticking to all the 'regulations', one could believe things were 'normal' and there had been no Covid to turn our lives upside down. After dinner we couldn't resist popping into the residents' library with its vintage jukebox, and indulge in the honesty bar, (stocked with malt whisky and Kings Ginger liqueur). It's a lovely place and a fabulous bolthole in the centre of the hotel.
After a perfect night's sleep, we awoke to splendid views of the river and strolled downstairs for breakfast. Seated right in the window overlooking the Thames, I can't think of a better position to enjoy breakfast or brunch. The setting was perfect, and the food excellent. The bacon in our full English breakfast was sensational – some of the best bacon I have ever tasted. Non residents are welcome to come for breakfast or brunch and I can't recommend it highly enough – now while only the outdoor terraces and dining are available, or when we can dine indoors.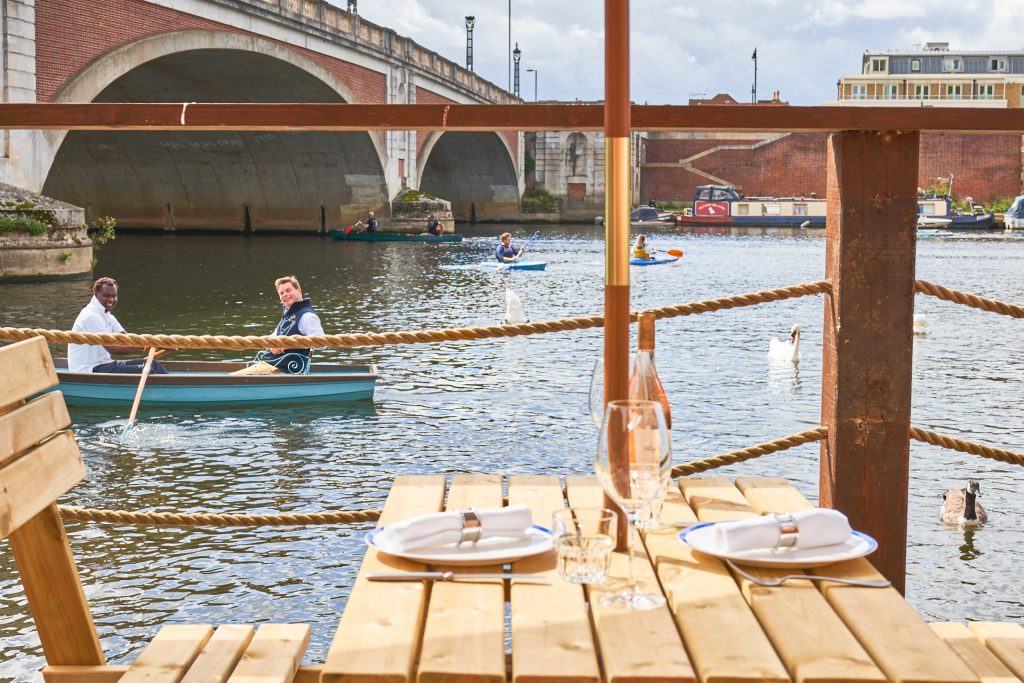 There are (in 'normal times' when indoor eating is 'permitted') two restaurants and its lovely open terrace. The 1665 Terrace is open now, serving the brasserie menu and has live jazz on Thursday to Sunday evenings (plus afternoons at weekends). The hotel has joined forces for seasonal partnerships with Whispering Angel rosé wine and The Kings Ginger, with a special bar on the terrace. Afternoon teas will be available from June onwards, but you will need to book (48 hours notice required). The food is excellent; modern British, and well curated by head chef/culinary and operations director Ronnie Kimbugwe, (who honed his skills at the stoves of some of our top restaurants). Locally sourced produce is used where possible, and they plan to house their own beehives on the main roof where they will also be smoking their own salmon.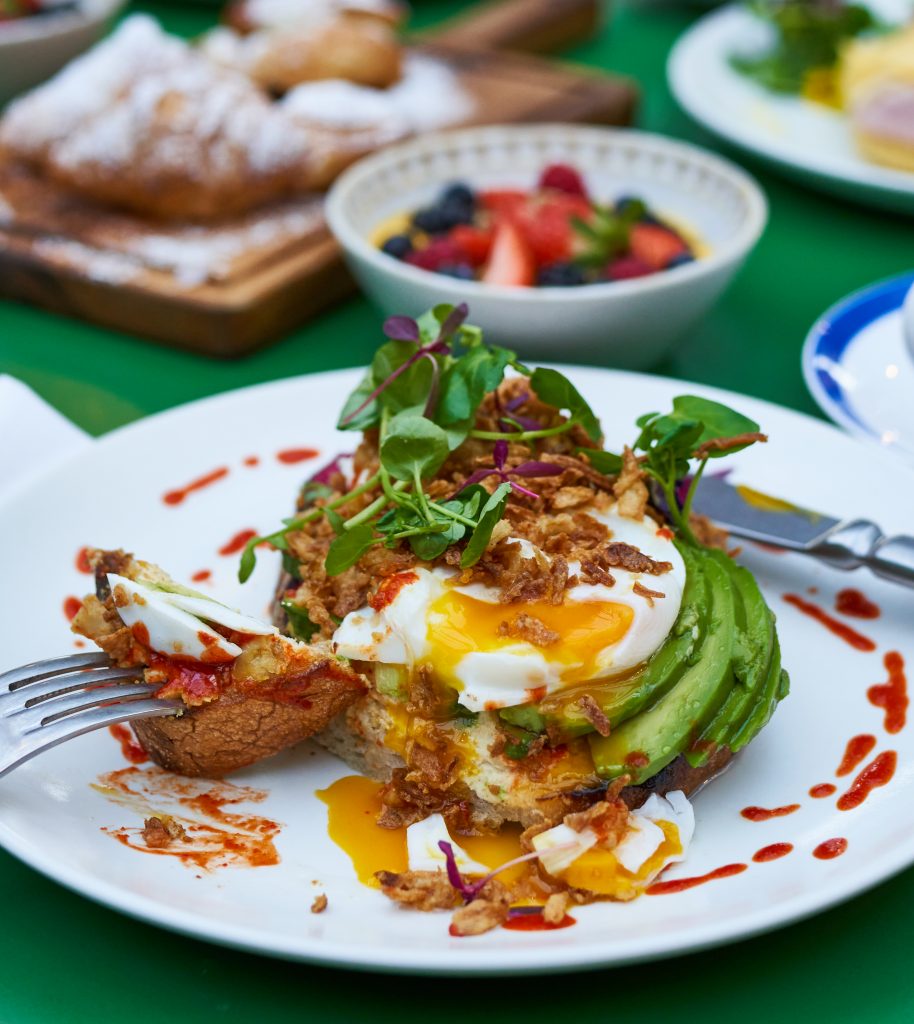 The hotel has its own boat, and plans are in hand for weekend trips from its private jetty for a two-hour tour of the Thames, with prices from £120. Picnics can be added to the trip, including seasonal dishes from the menu and other treats (£80 for two). There are plans afoot too, for bike picnics, with a bicycle partnership being announced soon.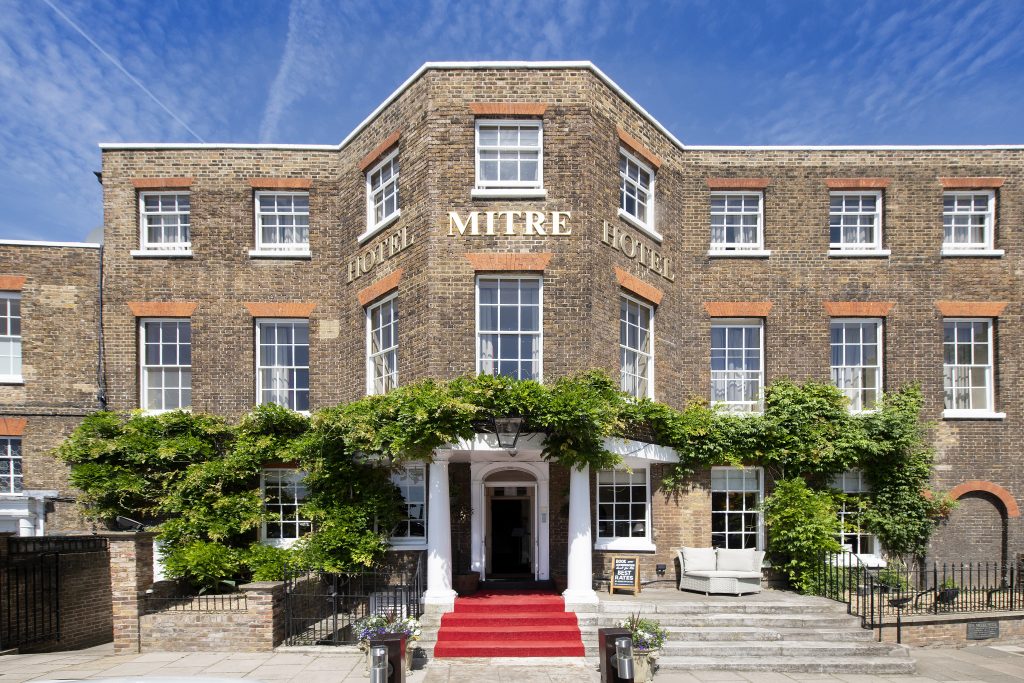 The Mitre is definitely somewhere to consider – now or when fully open. With its stunning setting, views of the river and a really eclectic menu (with loads of vegetarian options too) it's a great place to meet friends for a delicious repast prior to visiting Hampton Court Palace or Bushy Park.
We're lucky here, with our riparian location, that The Mitre has been transformed from that rather sad old lady who languished beside Hampton Court Bridge. She's now a buzzy, trendy, location that can be enjoyed by locals, as well as tourists and other visitors to our area.