We've been checking out another Kings Arms – this one in Egham. The former Loch Fyne restaurant has been lovingly converted back to a pub that opened its doors at the end of October last year, only to be closed shortly afterwards due to lockdown! Although the full restoration project isn't properly open yet, thanks to the draconian regulations currently in place, the impressive alfresco terrace – The Menagerie – is open, and what a fabulous job they've done!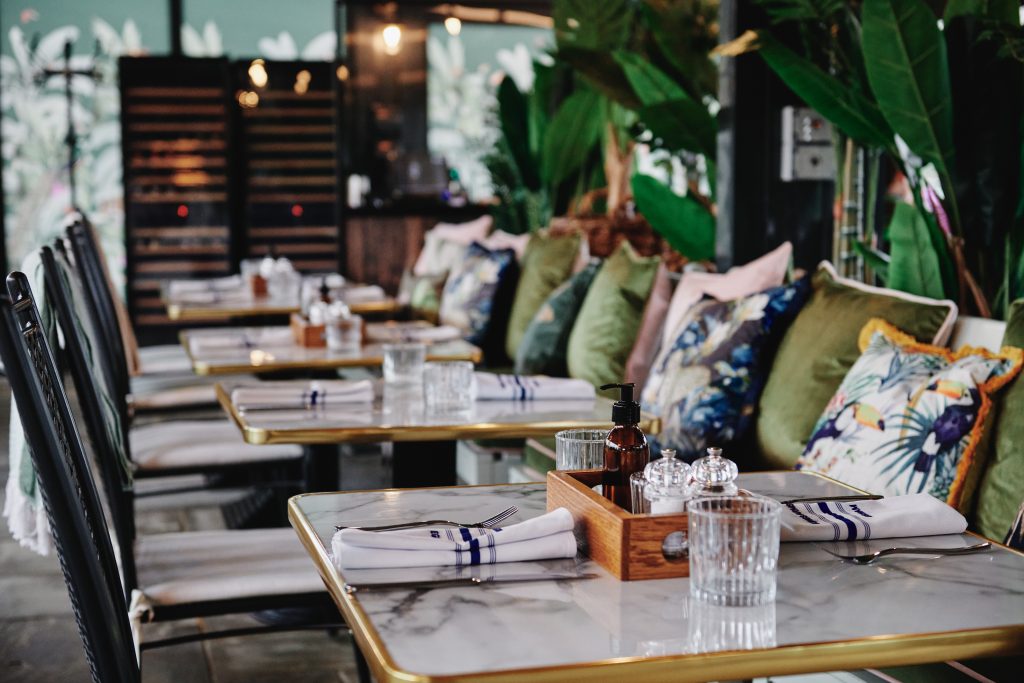 Initially used as stables, the original building has apparently encountered several transformations over the years, and is on the doorstep of where the Magna Carta was sealed in 1215. The A30 was very close, but one isn't aware of it at all. It's a short walk from Egham station, but has parking, and it took about 20 minutes to drive from Twickenham. The Menagerie has been cleverly designed to allow a degree of privacy and social distancing, without spoiling the atmosphere of a buzzing, fun place to meet and enjoy some excellent food. Screening has been introduced with planted troughs, and the retractable roof allows fresh air and sunshine but there was also the backup of blankets. The whole effect is very well done, and you don't really feel as if you're eating outdoors. The restoration has been done by Grosvenor Pubs & Inns, which is also behind The Cricketers on the Green in Pirbright, Surrey. When fully open, The Kings Arms will have a cocktail area, restaurant and modern day pub and tap room as well as overnight accommodation.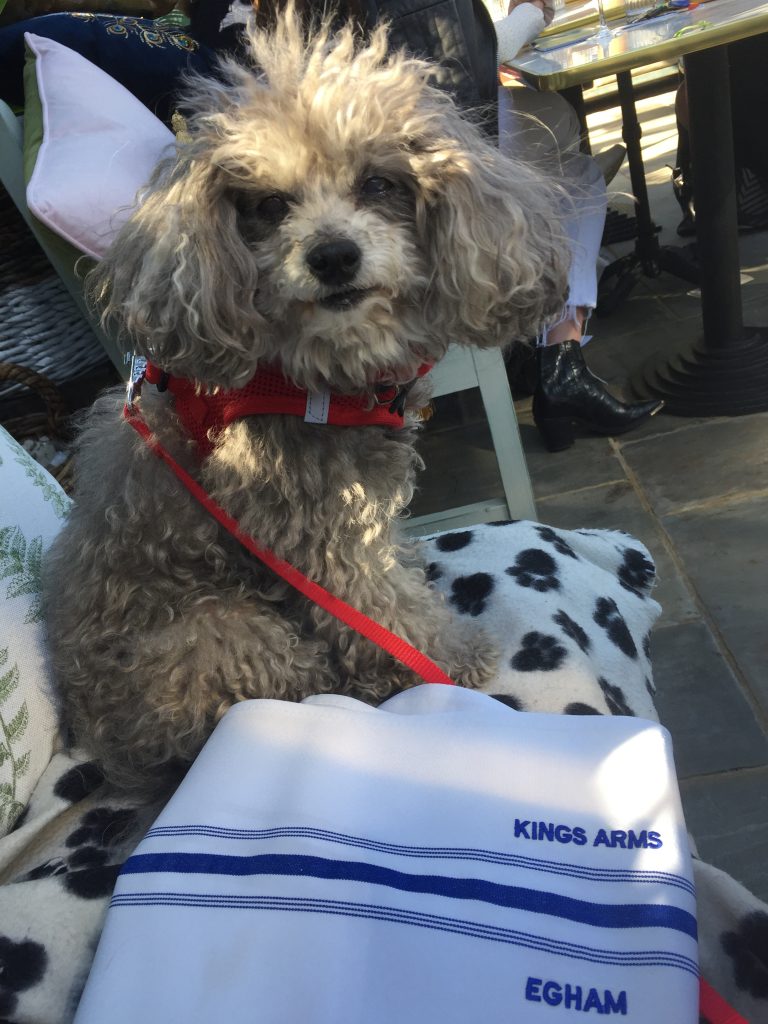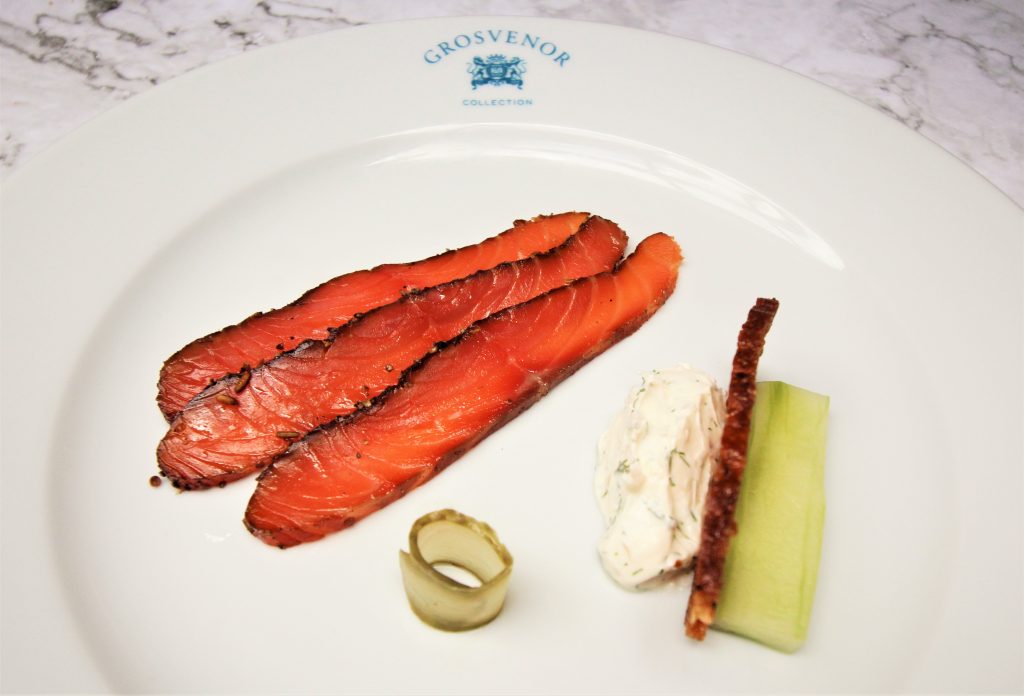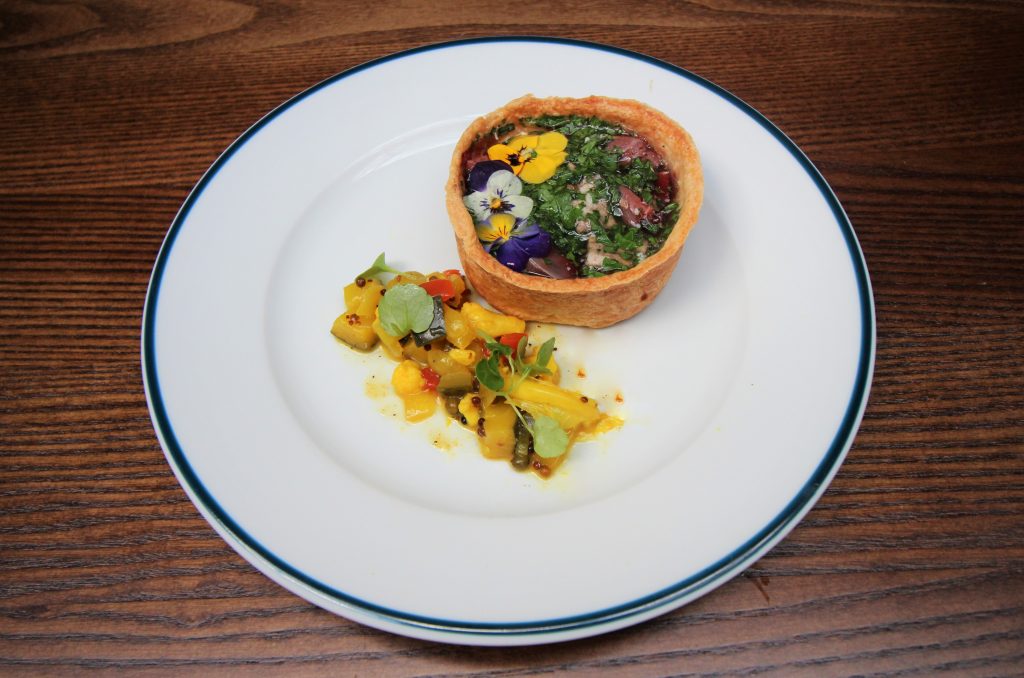 On the day we visited for a late lunch (4 p.m.) it was busy, and we were given the choice of being fully outside on the terrace or inside The Menagerie. We chose the latter, and were soon comfortably ensconced, with Crystal Poodle settled beside us on her rug on the banquette seating. While sipping an excellent Negroni (husband had drawn the short straw and was driving, so on mineral water) I perused the expansive menu that also includes a selection of pizzas. The menu is excellent, well put together, and it was difficult to choose between all the scrumptious sounding sharing dishes and starters. We chose Cornish Salmon (cured with pastrami spices, with whipped curds, cucumber and a sourdough crouton) as well as a Wood Pigeon & Duck Pie (each at £8.75). The treatment of the salmon was interesting – and delicious – and the pie was very pretty indeed, with flowers in the jelly that topped it. The piccalilli chutney that accompanied it was more of a salad than chutney, but nonetheless proclaimed excellent and it was a delicately proportioned starter.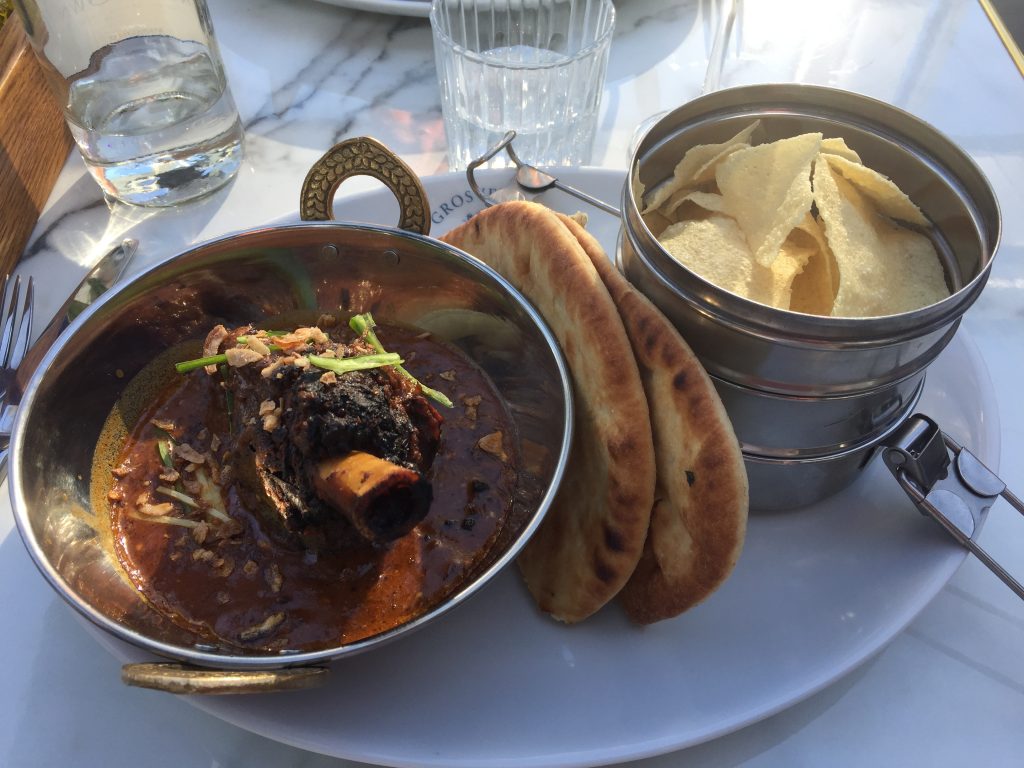 For mains, my husband chose a 26-day aged flat iron steak ((£19.95) and I opted for the Brick Lane Curried Lamb shank (£18.25). The steak was excellent, but we couldn't understand why it was served in a dish, rather than on the plate itself, as it made it awkward to cut. My curry had a first-rate sauce, with a subtle heat that built up gently; clearly someone in the kitchen knows his or her way around the spice cupboard! I felt though, that it needed some raita and/or chutney, as serving it with just rice, naan and poppadums created a rather dry and stodgy composition, that didn't do justice to the curry itself. Some spinach or a dhal would have been a preferable accompaniment.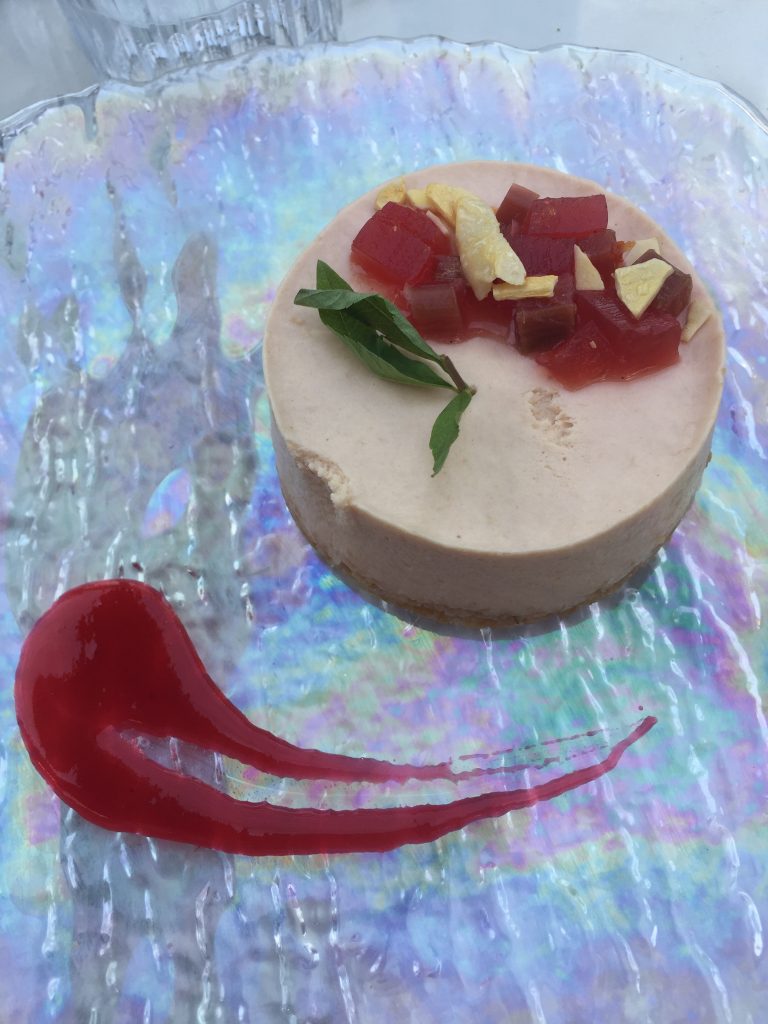 The wine list is pretty expansive, and good value, with a superb range of 26 wines available by the glass (from £5.50 and all under £10, including champagne) and well-priced bottles from £18. There is also a strong 'Cellar Selection' for the wine buff with a deeper pocket.
To finish, we shared the Poached Rhubarb & White Chocolate Cheesecake (£6.75); not only light, fruity and delicious, but also presented on the prettiest plate I've seen in a restaurant!
The Kings Arms at Egham is a great destination for anyone wanting a temporary change of scene, and/or a good place to meet friends for a meal, near to the M25. Considering it had only been operating for just a few weeks when we visited, and still not allowed to be fully operational, there were very few – and minor – negatives. The service was relaxed and friendly, yet professional. We strongly suspect it will very soon prove itself to be one of Egham's most popular restaurants – it certainly deserves to be!