It's a Wrap: I've long been a fan of wax food wraps, but sometimes the wraps just aren't the right size. Well, now you can cut your own; a clever company – WaxWrap – has seen the potential to usurp the cling film roll with its new, eco-friendly and convenient alternative to plastic. Made from 100% natural materials (organic cotton coated in a mix of beeswax, natural pine resin and organic jojoba oil), it's easy to use, waterproof, malleable and washable, and when used correctly should enjoy a one-year working life, after which it is completely compostable. RRP from £12 at Whole Foods or from waxwrap.uk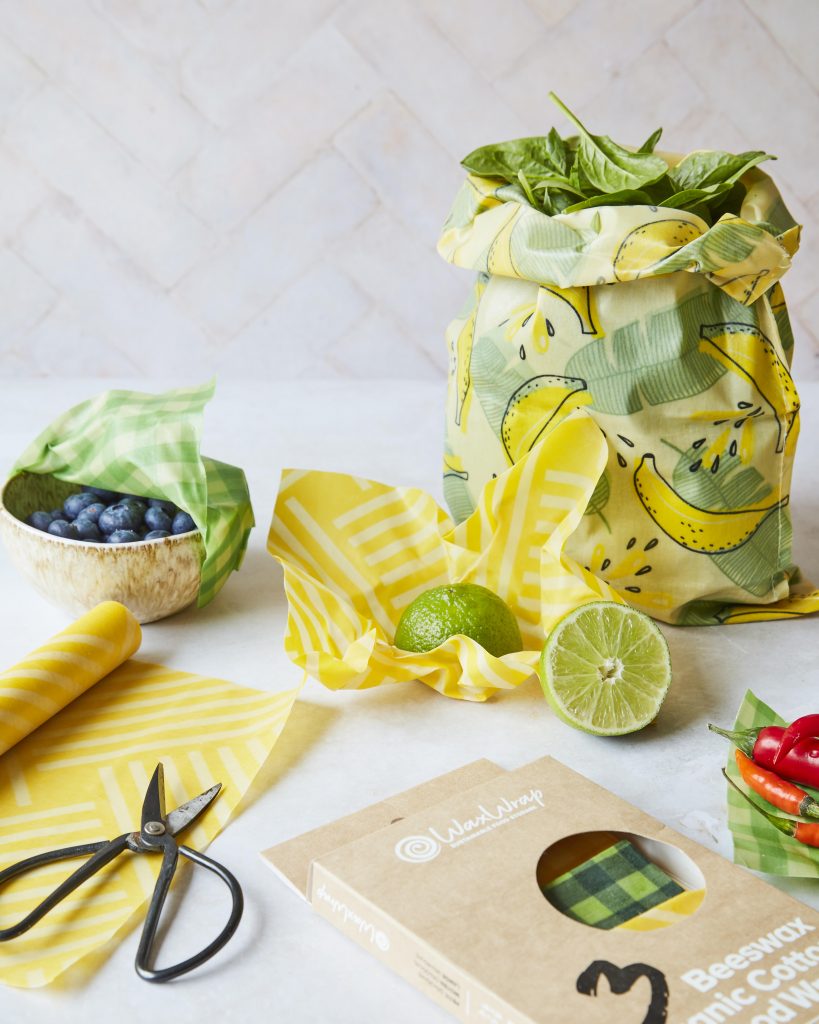 Boost your Breakfast: Vitamin, fibre, protein and mineral-packed seeds are one of the simplest ways to give your body the complex nutrition it needs, and new Munchy Seeds Breakfast Booster has livened up my breakfast fruit and yogurt compilation considerably, (and deliciously). Designed for topping yoghurt, granola, smoothies, porridge or pancakes (or baked into oats or muffins), this new Breakfast Booster comes in three flavours: Super Berry, Goji Berry, Chia & Cranberry Seed Mix, Totally Tropical, Coconut, Mango & Banana Seed Mix and Cacao & Apricot, Cacao, Apricot & Date Seed Mix. From Ocado or Amazon £2.99 for a 125g pack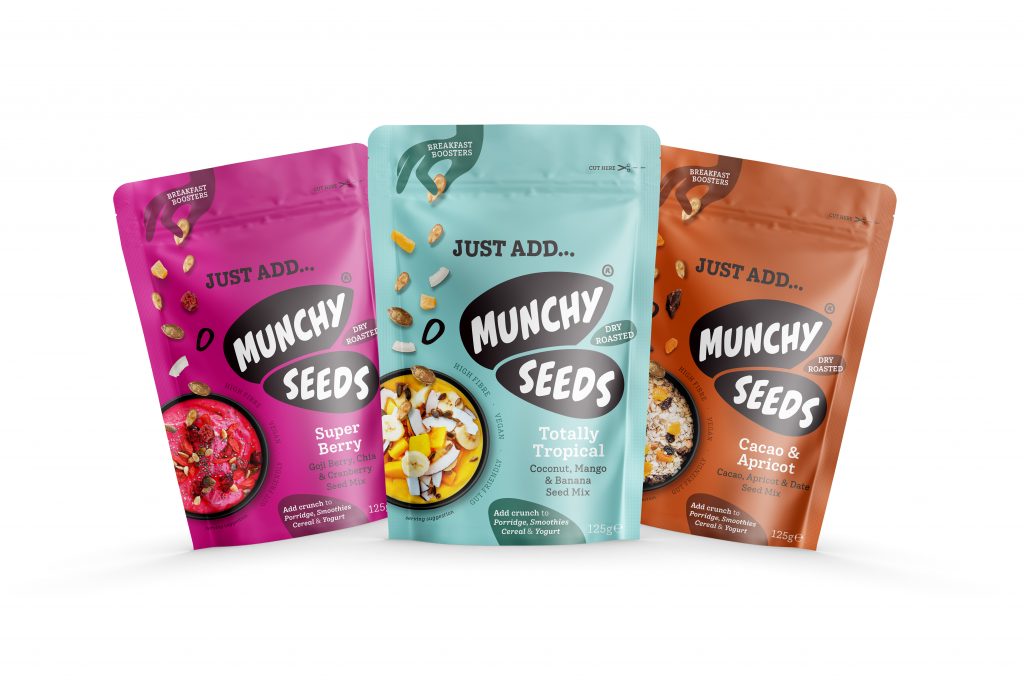 Hot Stuff: All we need now is some warmer weather and the BBQ season can begin! Do try Chilli No. 5 – a collection of 13 hot sauces, each packed with health-boosting superfoods and supplements including inulin, Peruvian Maca, L-Arginine, Guarana, Fenugreek and Korean Ginseng. Sauces are available in 200ml sustainable glass bottles, 100ml land-fill friendly pouches and 25ml glass tasting vials. They're great for adding some pizzaz to a pizza, or drizzling on top of hummus. I've got the beautifully packaged BBQ sauce tasting set at £20 (free shipping in UK) and it makes a lovely gift for a foodie. Chilli-no5.com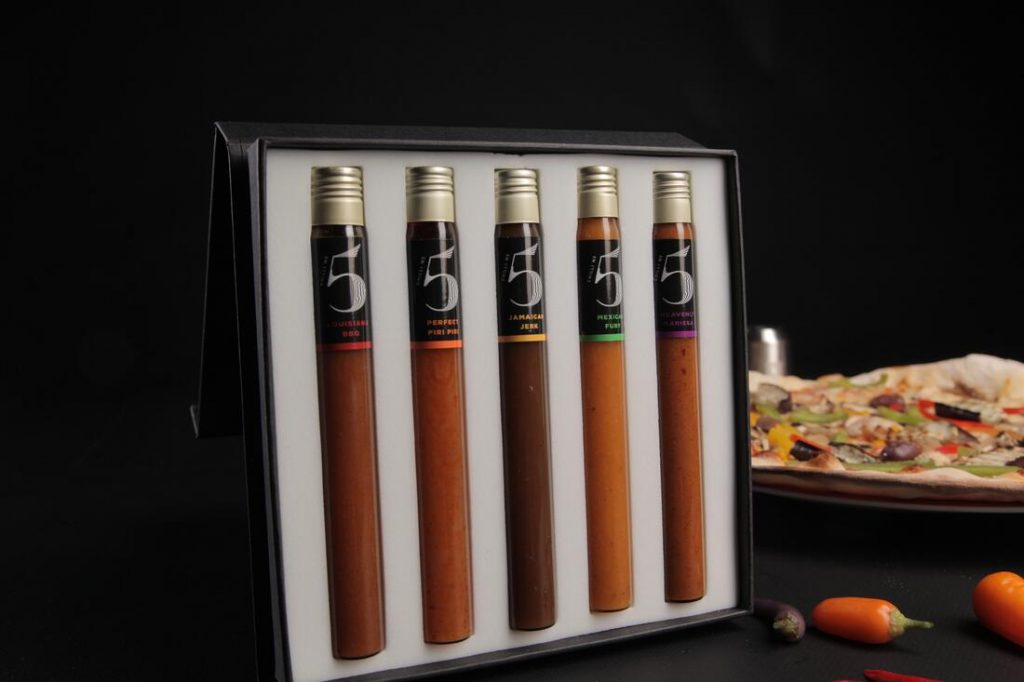 Award Winning Tipple: Edwards 1902, is a multi award-winning, potato vodka, founded by potato growing royalty. An English craft vodka, it's produced by Elsham Wold Distillery nestled between Lincolnshire and Yorkshire, using natural, 100% raw ingredients, not once, or twice, but triple distilled, to deliver a smooth sip.
To minimise waste at the distillery, nothing is discarded – not even wonky potatoes – and sustainability is paramount. Edwards 1902 is perfect served straight up on the rocks for slow sipping or shaken in your signature cocktail for a splash of luxury. £39 for 70 cl from The Whisky Exchange, or online from edwards1902.com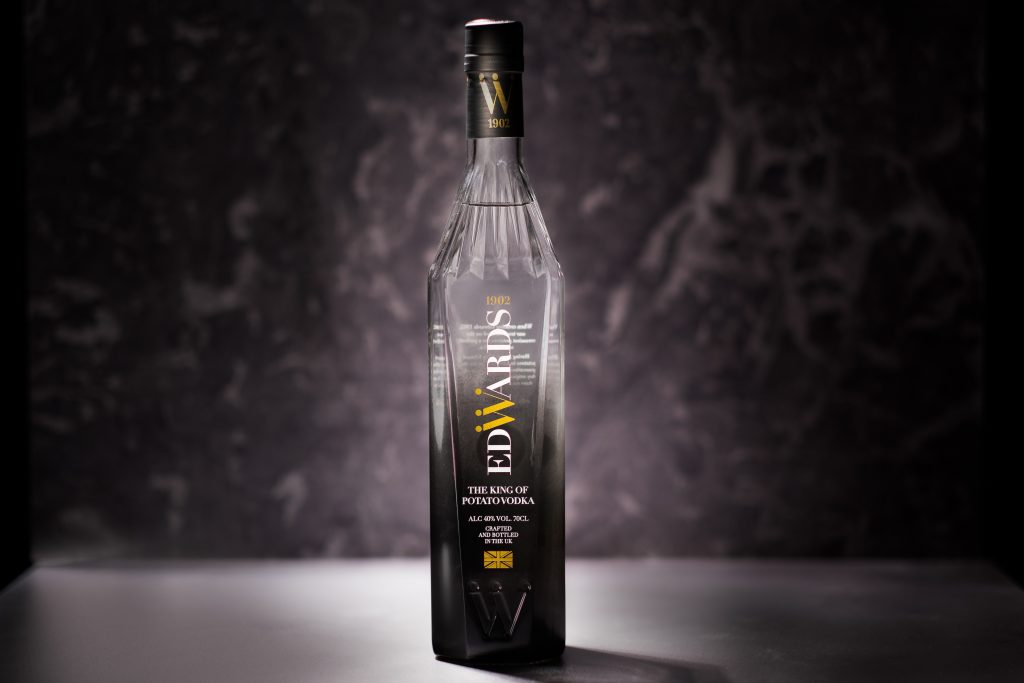 A Peach of a Deal: One of the few good things to have come out of lockdown is the emergence of 'finish at home' deliveries from pubs and restaurants. Companies such as Oakman Inns, Gaucho have been offering them for a while, and there are also Michelin-starred restaurants offering this facility. I do think (hope) that this is something that'll continue when we return to 'normal'. They're a bonus and especially for folk convalescing; on self-catering staycations, and new parents with lots to keep them busy! We recently tried one of the new 'finish at home' meals from Peach at Home, a pub group with 20 sites but now offering national delivery of its pub specials, which change each week. We enjoyed Scallops in the Shell, Shallot, Cucumber & Sea Fennel, followed by a fabulous Aubrey Allen Cote de Boeuf supplied with beef fat oven chips, tomatoes and mushrooms. A Lemon Posset with dried raspberries; granola and white chocolate finished the meal beautifully. From £75 for a meal for two at makinglifepeachy.com
Learn while Cooking: Always wondered how to make proper paella? Well, now's your chance and – take it from me – it's great fun! Multi-Michelin starred Spanish chef Quique Dacosta and his team at Arros QD in Fitzrovia are taking sustainability in the kitchen seriously. He is using his platform to launch the 'Sustainably British Paella' series. Angered by issues British farmers, fisherman and other food producers are facing, Arros QD has pledged to support more British produce at Arros QD, fusing the classic Spanish technique of cooking 'rice in a paella', with the best produce from the UK.
Guests are invited (in their own home) to cook alongside Quique and his head chef, Richard de la Cruz. Learning together how to make proper 'rice in paella' with some beautiful, sustainably-sourced British produce. Tickets include all the ingredients (everything serves two, delivered nationwide), including premium pork belly from Berkshire, the all-important handmade stock, sofrito oil, even a paella pan, traditional serving spoon and more. A bottle of English white wine from Sussex's Bolney Estate – a great match for the juicy pork dish – is included in the ticket price, or guests can just join for free, sit back, watch and relax!
The result is a fabulous meal for two, and you're left with your paella pan to conjure up more Spanish/English rice dishes in the future…after you've cleaned it, of course!
Subsequent cook-alongs will be held once a month, led by Arros QD's Head Chef Richard de la Cruz, who explains the concept behind each dish, how to cook it, and why it's important that we make changes to support UK suppliers. Tickets start at £68. The 'British Paella' cook at home option is available for nationwide delivery, as well as ready-to-eat versions of the dish via Supper, and available on the actual restaurant's menu. Future events are 3 June: Morel and Wild Garlic Rice or 1 July: Northumberland Halibut Rice. Further info and tickets are available arrosqd.com