Big business online florists are ten a penny these days – all vying for our attention. Personally I have found some subscription services to hook me in, but then only disappoint a few weeks on – with either repeatitve arrangements or lacklustre clusters! That was until I discovered the beautiful blooms lovingly handcrafted by Maria at My Floral Table. The studio fresh flower stock is curated weekly using a mix of locally sourced and mostly dutch market imports. Always moving with the seasons for styling inspiration and sourcing sustainably where possible.
Maria really has an eye for creating the most beautiful bouquets and arrangements bursting with flourishing florets! A selection of floral designs are available to order online at www.my-table.co.uk/shop/flower-club-subscription
Here you can choose the frequency and duration of your subscription easily, with no pressurizing sales or retention calls.
"We are always very happy to create bespoke orders. For local flower lovers we offer a doorstep delivery service and flower club subscription."
"Our signature style is seasonality, with a wild and whimsical twist. Combining natural palettes, textures and scents to create bespoke floral designs and styling inspired by the great outdoors as we gently move through each season."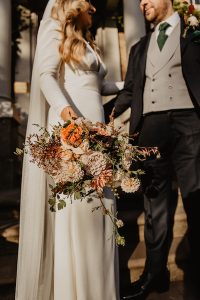 Seasonally styled weddings are Maria's speciality and she is an approved supplier of Hampton Court Palace and recommended by 'Rock My Wedding'. My Table supplied beautiful arrangements and a bouquet for our wedding last summer. RT are fans of shopping locally and we highly recommend this independent business.
https://www.instagram.com/my_table_floral_design/
https://www.facebook.com/MyTableFloralDesign
maria@my-table.co.uk
07956 422768