Foodie stocking fillers are always great fun to choose, especially if you think you're likely to be in with a chance of sharing the contents!  Whether filling a stocking, pillow slip, or festive carrier bag, here are just a few of my suggestions  for indulging your loved ones this Christmas:
Breakfast on Christmas morning will be all the more special if you give a pack of specially blended 'Christmas' coffee.  This lovely tin of Whittards Festive Coffee containing  its iconic ground coffee with warming spices and a chocolatey depth is £12.   If tea's more to your liking, look no further than the intensely flavoured Christmas tea at £6.50 (for 25 individually wrapped tea bags) from Whittards stores or online here.  Or hedge your bets and give both!
A trial pack of different gins given to me in my stocking a few years ago introduced me to one of my favourite gins, one I'd never have bought without having tried it.  So indulge a spirits and cocktail lover with a selection box like this Boatyard Distillery tasting collection, or a fabulous range of classic miniatures from the iconic vermouth brand Cocchi.  Available at £14.99 from Master of Malt and £27.95 from The Whisky Exchange or Drink Spirited, respectively.
Revive that old tradition of playing games over Christmas with Tension Foodies, a new game from the interestingly-named brand Cheatwell.  Can you name 10 types of pasta in 60 seconds? What about 10 items on a full English breakfast? You'll know the answers, but can you shout them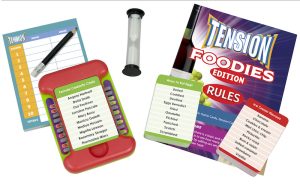 quickly enough? With 200 different naming challenges, Tension Foodies offers hours of family fun. It doesn't matter if you're twelve or eighty, the gameplay is the same: correctly name as many of the examples on the card before the timer runs out, then use your score to progress around the board. The handy slide scorer records correct answers and prevents arguments during the game! To make things more interesting, only answers on the game card count, causing debate as the most common food item isn't always  included. £7.99 from The Range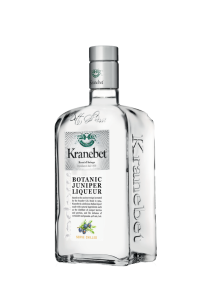 I recently discovered a great new botanic juniper liqueur from Italy, Kranebet Italian botanic juniper liqueur.  Produced by Rossi d'Asiago distillers since 1924, this award-winning aromatic liqueur has strong juniper notes. Originally a popular pharmaceutical elixir, it's delicious on the rocks, in a sophisticated version of a  G&T, or a decadent home-made Negroni. Kranebet is an ideal stocking filler for a gin lover, and very reasonably priced at around £19 for a 70cl bottle from Amazon
Panettone is now bec
oming synonymous with a British Christmas, as many of us prefer it to traditional Christmas cake.  Crosta & Mollica panettone is, as to be expected by a company producing such authentic Italian fare, excellent, and available from Ocado at £8.50 (500g).  But if short of space, you might like to include one of the mini versions – just £1.55 and also available from Waitrose.
Another delicious Italian import that will be most welcome over Christmas is panforte, and this one from Seggiano is a winner. Fig and walnut panforte is a variation on the traditional mediaeval recipe and is packed with walnuts,  figs and honey.  Serve thin slices with cheese or desserts, or just enjoy on its own.  A snip at £6.60 for this beautifully packaged bundle of deliciousness from seggiano.com
At the Spirit of Christmas fair last month, I encountered another amazing new Christmas drink – the Winter Gin Liqueur from  The Reverend Hubert. It's handcrafted in the Cotswolds using "the most divine real fruit and spices: from Amalfi Lemons and Sri Lankan spices to English rhubarb." It was originally made in 1904 by the great-grandfather of the inspiring chap who launched the company. The Rev used fruit from the vicarage garden for the congregation's Christmas party.  It's bursting with aromatic wintery notes of spices, orange and dried fruit and will make a lovely late night festive snifter.  Apparently one  can use it in cocktails, but to be honest, I'd just serve neat or on the rocks to appreciate it. £36 for 50cl from reverendhubert.com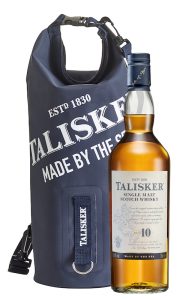 But let's not forget that traditional drink that's often left out for Santa to enjoy on his travels! Make Santa's morning though, with a bottle of good whisky in his stocking, like this one from Talisker that makes a fabulous Christmas gift – either a bottle, or better still, instead of a stocking at all, this lovely dry bag filled with a bottle of 10 year-old malt.  This Talisker 10 Year Old Malt Whisky has been paired with a custom, reusable dry bag featuring a roll closure,  ensuring splash-proof protection. Whether on foot, on the water, or on a bike, it will protect your belongings.  The stalwart of the Talisker family, this is a superb, powerful single malt.  It has a sea-salty nose, spicy complexity, a smoky-sweet character and a delicious peppery finish to give you a warm afterglow on a cold winter evening. £47 for the special dry pack or £38 for a signed 70 cl bottle on its own from malts.com (also with a facility for a personal gift message if you want to send directly to the recipient)
And don't forget those other little extras including the chocolate coins and the ubiquitous orange – whether it be a chocolate one or a fresh one!