The Covid 19 crisis has pushed many of the UK's small charities to the brink of
financial collapse but RiverTribe's media partner, the Dot Com Foundation has
survived the pandemic thanks to a ground-breaking altruistic project. The
Positive Transformation Initiative set up by businessman and philanthropist,
Dan Brown, has stepped in to support the Foundation as we pulled out of
lockdown.
Dan Brown set up PTI, a group of key business professionals, eighteen months ago.
They aim to support organisations making a vital contribution to the community in the
UK and beyond.
Together with lawyer Sylvia White, and former ITV lawyer Barry Matthews, who form
part of the core team at PTI, now have enough cash to weather the storm that is
likely to take down hundreds of charities under threat.
Over the past few months, Sylvia White, General Counsel and an in-house legal
adviser, has given her time pro bono to help the charity and now believes in the
cause so much that has decided to generate some much-needed funds by walking a
marathon this Sunday June 21.
Co-founder of the Dot Com Foundation, Sharon Doughty, said, "I am very grateful
that the Dot Com Foundation is one of the first projects being undertaken by PTI. We
believe our unique approach in supporting youngsters threatened by abuse, drugs or
crime, has never been needed more. We can't just continue to deal with these issues
in a superficial way – we have to empower children in recognizing and assessing
danger and deliver a way for them to get help. Dot is a tool which gives children life
skills to deal with their own mental health and emotions."
Sharon, a former Sky News presenter and her husband Neil, a former Metropolitan
Police Officer, have been running the Dot Com Children's Foundation and
fundraising for it for 15 years and have been supported by several police forces.
More than a million children have learned through paper-based journals and just
before Covid 19 struck the couple faced the daunting job of digitizing the content to
set up www.dotcomdigital.co.uk. 
Essex Police Chief Constable, BJ Harrington, former UK Head of Digital Security
was instrumental in supporting the Foundation.
"Funding in time of change is always difficult and then Covid 19 came along and
schools closed and it has required all our fortitude to keep going. Covid 19 has had a
severe impact on charitable funding.
"I created the cartoon character Dot Com who would be a friend to children because
as a child growing up between the ages of 3 and 7 I lived with domestic violence and
sexual abuse"
"The trauma of these experiences led to learning difficulties and I was not able to
read until I was 8 years old and safely living with my maternal grandmother. I was
lucky to be loved and mentored by a number of wonderful people and so recovered
and went on to be an international newsreader.
"I started the Dot Com learning programme so that no other child would suffer the
pain of feeling alone and not understanding how to ask for help. I believe that we
have all learned, while in the grip of this terrible virus, that a sense of being in things
together is so comforting.
"When I started Dot Com I was blessed that Nelson Mandela was Dot's first
supporter. He said "if we were all imbued with the same spirit of kindness the world
would be a better place for children".
"The charity needs financial support to go forward and I would ask if you could
support Sylvia in her brave endeavor to walk a marathon for Dot by donating.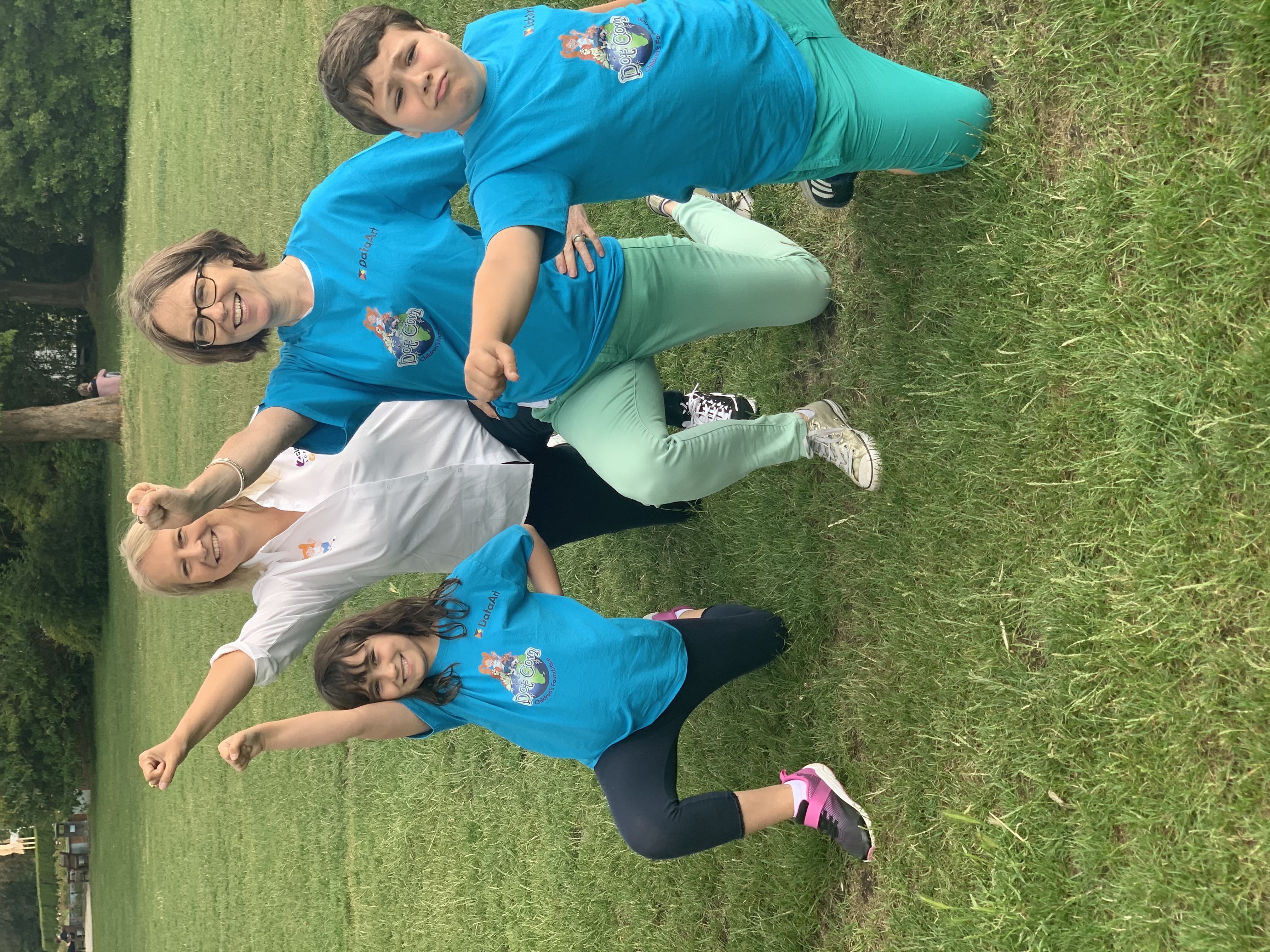 For more on DotcomDigital, see our video with Sharon here.