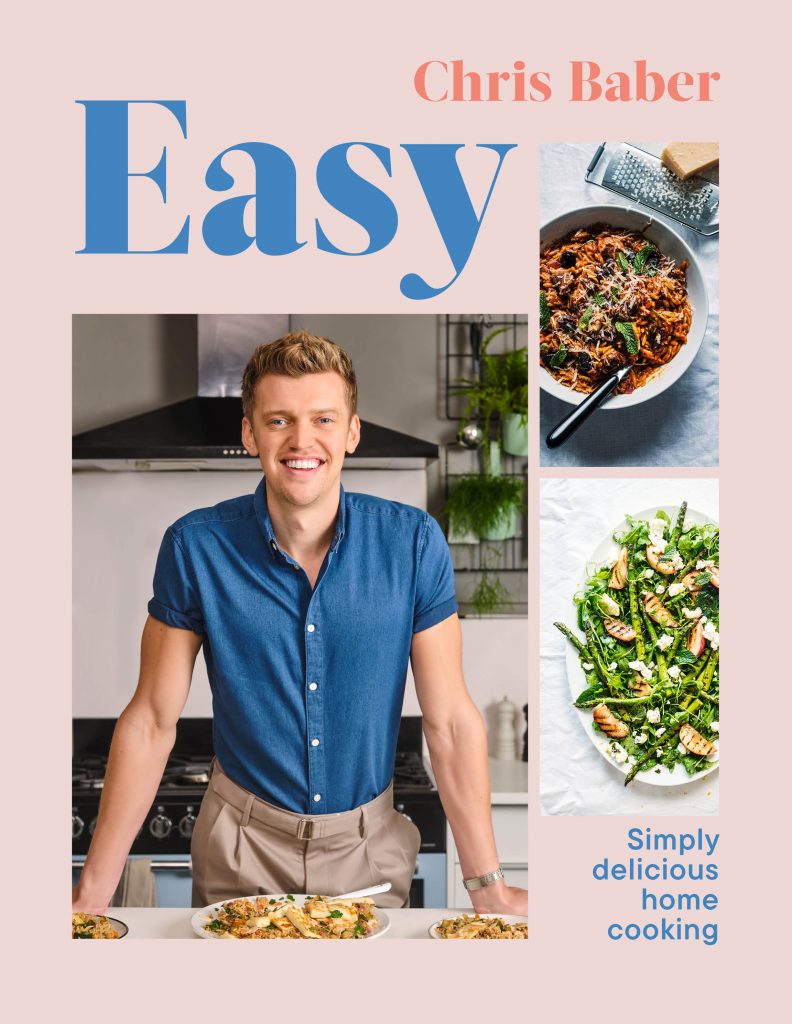 Not that confident in the kitchen? Perhaps one of your offspring is heading to uni soon and starting cooking for themselves? If so, I've got the perfect answer: Chef Chris Baber's debut cookbook, Easy, published last month by Ebury at £16.99 for a softback, with great photography by Haraala Hamilton.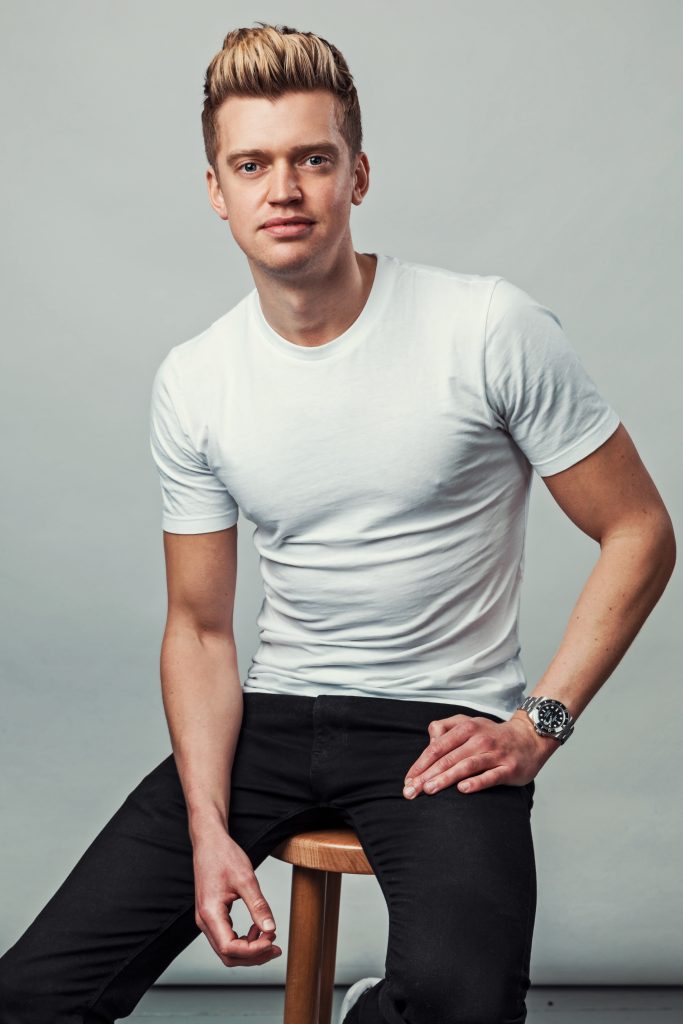 Chris is perhaps known to many as the chef consultant for a well-known high street store chain, but he's able to boast a sterling track record at the stove.  Aged 25 he won BBC 1's Yes Chef, where his potential was noted by Michelin-starred chef Atul Kochhar, who invited Chris to train alongside him in his Mayfair restaurant.  Lockdown gave Chris the opportunity to create 96 simple, delicious, home-cooking recipes for Easy.  What I particularly like about the book is that it starts with some really solid background information about key spices and other ingredients,  equipment and store cupboard essentials. With no fancy language, unattainable ingredients or extortionately expensive kitchen equipment, His aim is simple: no matter who you are, you can make a fuss-free, tasty dinner. From Spicy Prawn Tostadas and Honey and Harissa Spatchcock Chicken to Spiced Veggie Pilaf with Fried Halloumi and Summer Strawberry and Raspberry Crumble. Easyis a great cookbook for  making mouthwatering meals without spending hours in the kitchen. 
Recipes are divided into six sections: Brunch, Family Faves, Fakeaway, One Pan, Feeding a Crowd and Sweet. All are accompanied by handy tips, tricks, kit lists and store cupboard essentials.
Here are a couple of recipes from Easy to demonstrate what a simple, speedy and delicious repertoire is in store for readers.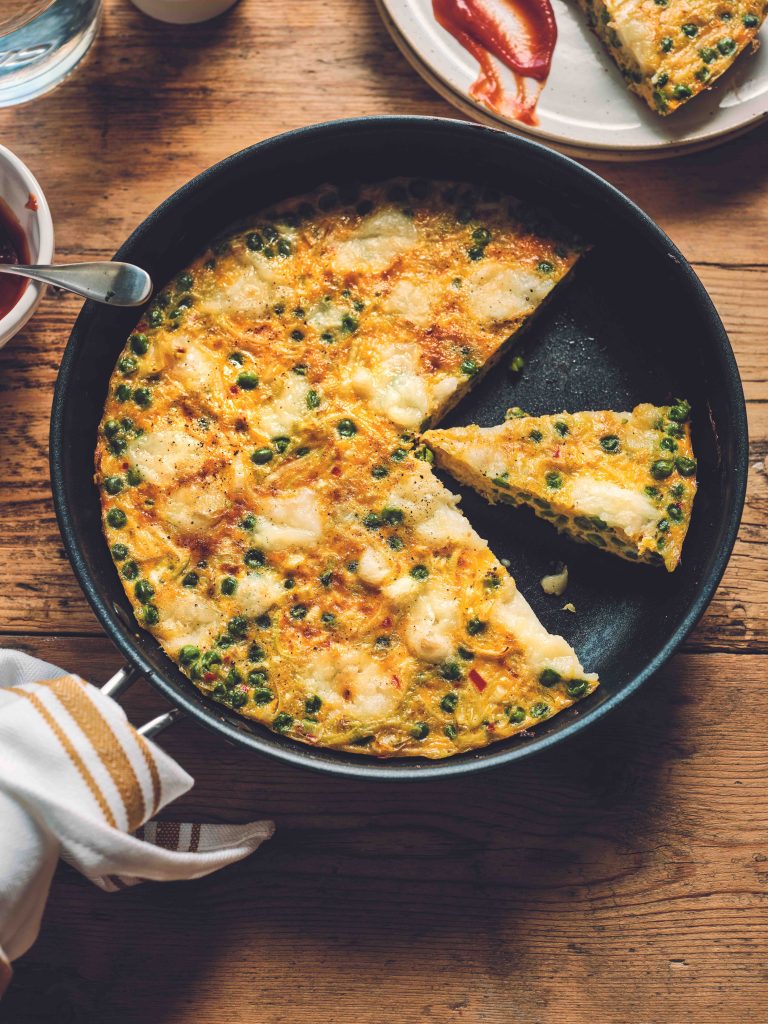 Cheesy Chilli Leek & Pea Frittata
Serves 2 / 15-20 minutes
1 tbsp butter

1 leek, finely sliced

1 red chilli, deseeded and chopped

150g frozen peas, defrosted
5 eggs, lightly beaten

75g Cheddar cheese, grated, or 75g goat's cheese, crumbled

Salt and pepper
A really simple, fresh recipe you can have on the table in just 20 minutes. Try swapping the peas for asparagus when it's in season – just chop it into bite-sized pieces. This dish is lovely with a handful of rocket or watercress on the side.
1. Preheat the oven to 200°C/180°C fan.

2. Melt the butter in a small ovenproof frying pan over a medium heat.
3. Fry the leek and chilli with salt and pepper for 5 minutes until softened, then add the peas.
4. Stir in the eggs and half the cheese. Cook on the hob for 1 minute, then scatter the remaining cheese on top and finish cooking in the oven for about 10 minutes until the eggs are set and the cheese is golden on top.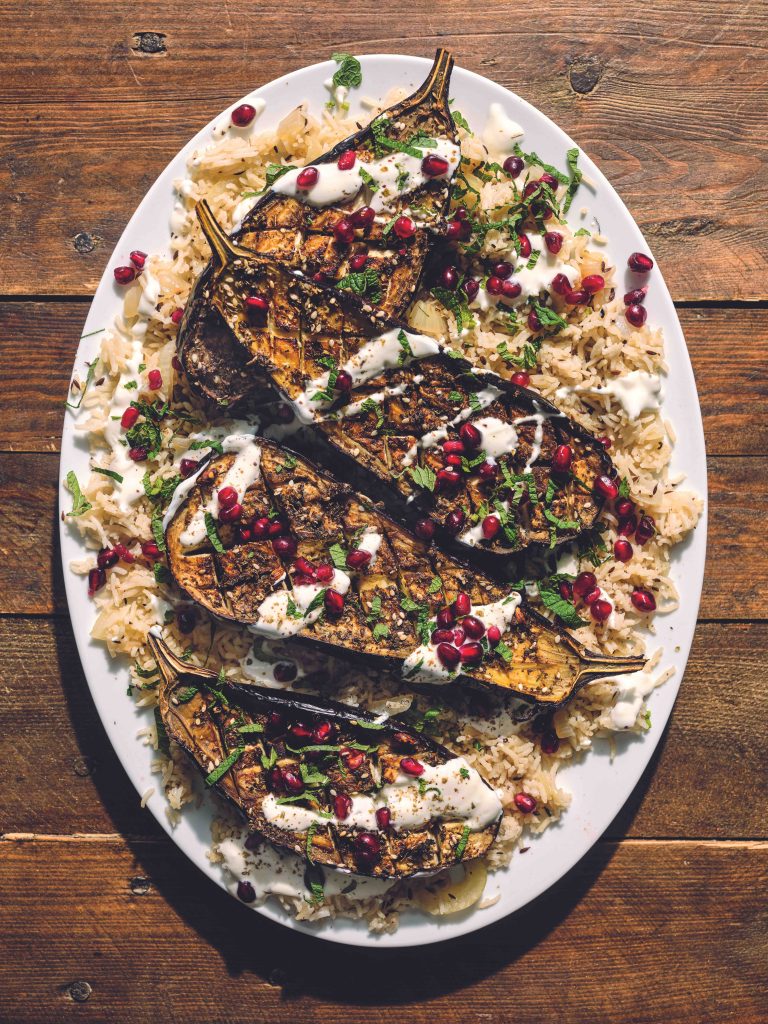 Za'atar Roast Aubergine with Cumin Rice
Serves 6/50 minutes
3 aubergines, cut in half lengthways 
Juice of 1 lemon
8 tbsp extra virgin olive oil, plus extra for drizzling 
6 tbsp za'atar, plus 2 tsp to serve
6 tbsp plain yoghurt 
1 small bunch of mint, leaves chopped
200g pomegranate seeds 
Salt and pepper 
For the rice 
600g basmati rice
2 tbsp cumin seeds
2 large onions, thinly sliced Butter (optional)
This Middle Eastern-inspired veggie recipe looks epic served on a platter in the middle of the table. Za'atar is a blend of herbs and spices with a nice zing to it. If you want a touch of indulgence, add some butter to the rice when it's cooked to take it up a notch and give it a rich, luxurious flavour.
Preheat the oven to 200°C/180°C fan.

Use a sharp knife to make a criss-cross pattern on the inside of each aubergine half, about 1cm deep.
Lay the aubergines on a baking tray. Pour half the lemon juice over the cut side of the aubergines. Drizzle all over with
6 tbsp oil, season with salt and pepper and scatter over 6 tbsp za'atar. Use your hands to rub the oil and za'atar all over the aubergines, getting it into the grooves.
Give the aubergines a final drizzle of oil and roast for about 45 minutes until soft and slightly charred on top.
To make the rice, weigh the rice in a measuring jug or mug. (You will need 2 x the volume of boiling water to rice for cooking later, so 1 mug of rice = 2 mugs of water.)
Put the rice in to a sieve, rinse under cold running water until the water runs clear, then set aside. Boil the kettle.
Heat the remaining 2 tbsp oil in a large saucepan over a medium–high heat and add the cumin seeds. When they sizzle, add the onions with a good pinch of salt and fry for 5 minutes until golden.
Add the rice to the pan with double its volume of boiling water and a pinch of salt. Cover with a lid and cook for 10–12 minutes over a low heat until all of the water has been absorbed. When the rice is cooked, you can add a couple of knobs of butter for a richer flavour. Fluff up with a fork.
Serve the roast aubergines on top of the rice. Squeeze over the remaining lemon juice. Drizzle with yoghurt and oil and scatter over the mint, pomegranate seeds and remaining za'atar.