Apparently Lady Bedford, one of Queen Victoria's ladies in waiting, conceived the idea of afternoon tea, and it soon became fashionable among high society. This week, believe it or not, is National Afternoon Tea Week (August 9-15) so I've pulled together some suggestions for some of the best afternoon tea experiences to ensure a memorable occasion.
Whether that's ordering a proper Cornish cream tea box from to enjoy at home, taking yourself up to town, or a day in the country, there's something to suit all (regardless of whether you add cream or jam to your scone first!) Many of these options might seem pricey (especially if you compare with a set lunch menu for example) but you should also appreciate the work involved in creating these delicate bites.
I'm told it was The Langham that popularised this tradition, by being the first hotel to feature this new meal on its menu when it opened in 1865. You could treat yourself to an historical afternoon tea in the Palm Court and enjoy a modern spin on the British tradition. Tapping into the archives of Britain's favourite biscuits and baked tarts, the hotel's pastry chefs have reimagined the classics, designed to pair with a selection of JING teas. From £42 per head.
The Stafford has long been one of my favourite 'special' destinations in London and the decadent afternoon tea there takes you on a journey around historic St James's and its secluded streets. Traditional finger sandwiches and homemade sweet and savoury scones are accompanied by dainty cakes and pastries inspired by some of St James's oldest boutiques: Lock & Co; Floris; James J. Fox; Henry Poole & Co and Foster & Son. Highlights include H Forman & Son smoked salmon, Henry Poole & Co shortbread 'Tuxedo' and James. J. Fox chocolate cigar chocolate and hazelnut mousse. Served between 12 noon and 7 pm, this is a great end to a day's sightseeing! £15 for cream tea, £45 for afternoon tea (£58 with a glass of champagne).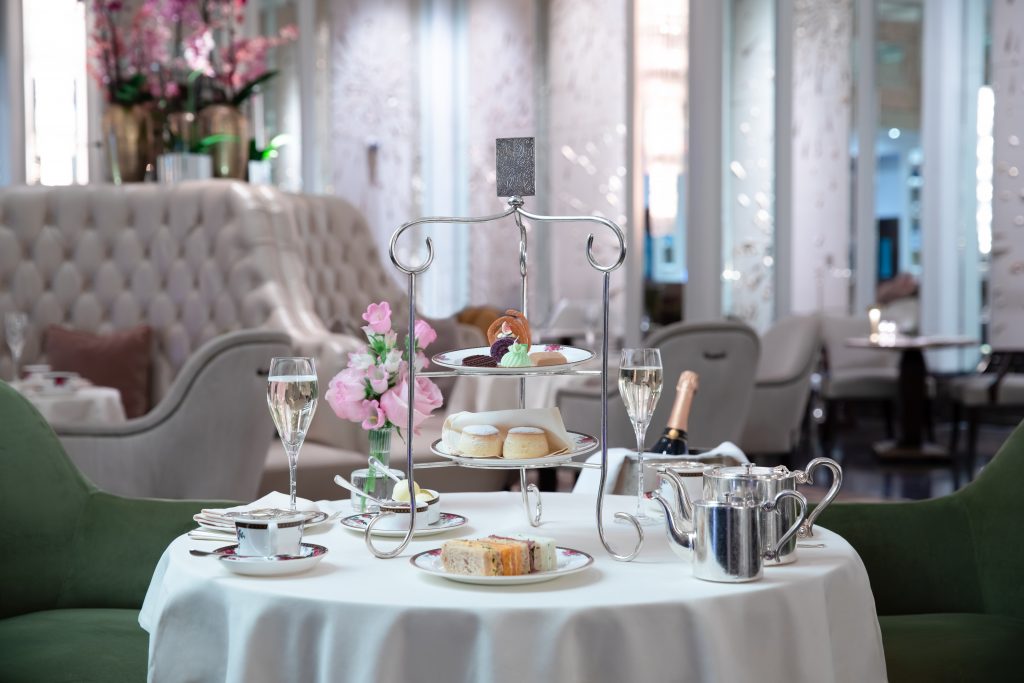 Of course, for many folk, Fortnum & Mason is one of those iconic places for afternoon tea. Like The Langham, it's been at the forefront of the afternoon tea tradition since the 19th Century. Its Diamond Jubilee Tea Salon, in the heart of Piccadilly, as well as a more traditional menu, offers a delicious sounding, and, for me, preferable, savoury tea menu. This includes savoury sandwiches, scones and patisserie as well a quail Scotch egg in bite size form, served with curry mayonnaise. From £65, so not the cheapest option, but clearly something rather special.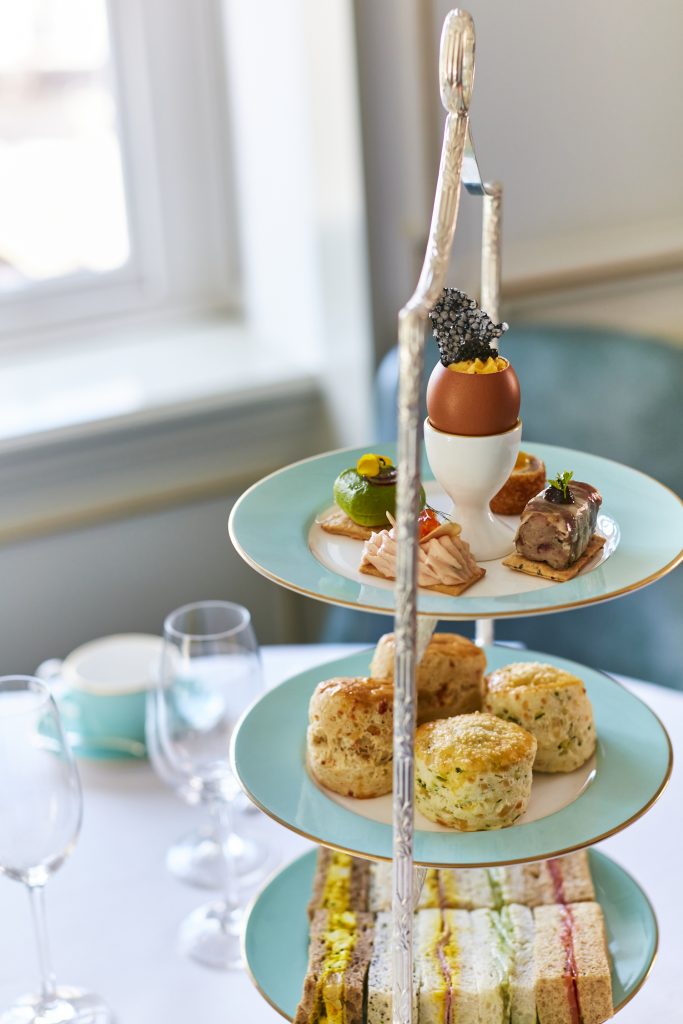 If Richmond's your destination, you could book afternoon tea at The Petersham Hotel. With panoramic views towards Marble Hill, at £32 for a selection of finger sandwiches, scones and assorted pastries, it's good value – and again, a glass or two of fizz can be added for a supplement. The nearby 144 on the Hill also offers afternoon tea for £64 for two (but you might miss those views). It also has the option of a savoury menu. What's might sway you though, is that they're currently offering a complimentary glass of fizz with afternoon tea! (Monday to Thursday)
A bit closer to the river, but also with great views, is The Mitre at Hampton Court. This hotel was completely refurbished last year and has been given a new lease of life. Tea starts at £11 for a cream tea, £30 for a full afternoon tea or £40 including a glass of Bollinger. Available Monday to Saturday, in the Orangery (1-4pm)
If you fancy making a day of it and heading out into the countryside, how about heading for the South Downs to South Lodge? Afternoon tea on the shaded terrace with views of the Downs sounds perfect to me! All the expected delights are included as well as tea itself from one of the hotel's signature blends: Lady Godman Grey or South Lodge Blend. Afternoon tea at South Lodge starts from £35 per person.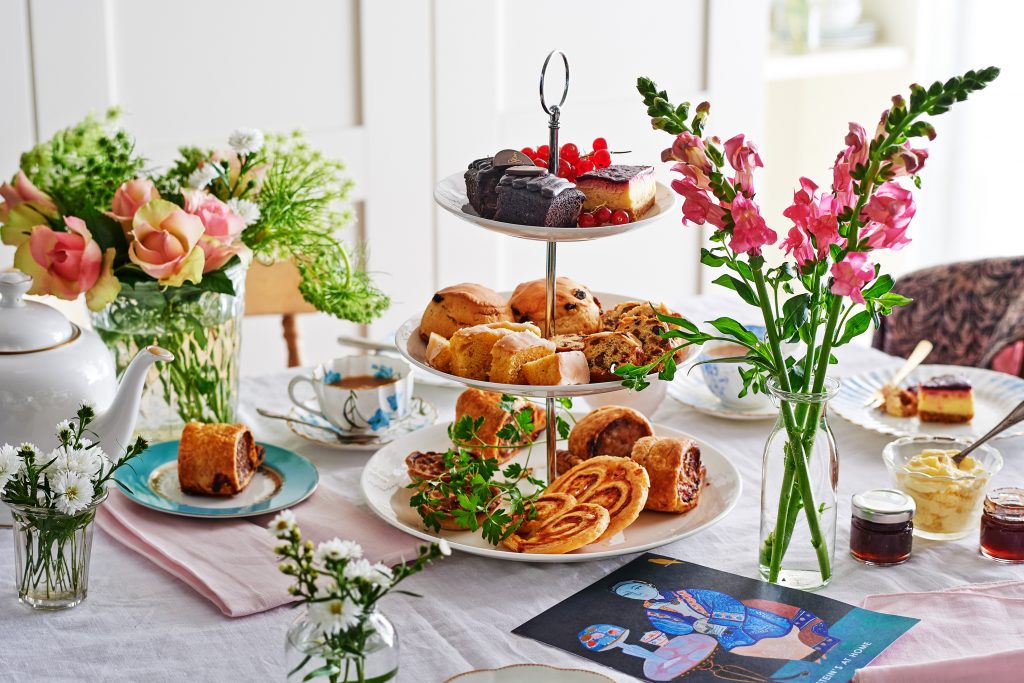 And finally, if you want to send a gift to someone, you could order a Cornish cream tea from Rick Stein, all the way from Padstow. The £35 (plus delivery) Rick Stein Afternoon Tea Box is available nationwide and ideal for sharing with friends and family. The cakes and bakes are carefully boxed, and served alongside Twinings tea. There are scones to be topped with Cornish clotted cream and jam, and cakes including classic lemon drizzle, double chocolate and Dundee. For savoury fans can enjoy flaky cheese Palmiers, individual quiche Lorraine, and four chunky sausage rolls: classic or spiked with tangy tomato chutney. For further info or to order visit shop.rickstein.com
FOODIES FESTIVAL RETURNS TO SYON PARK!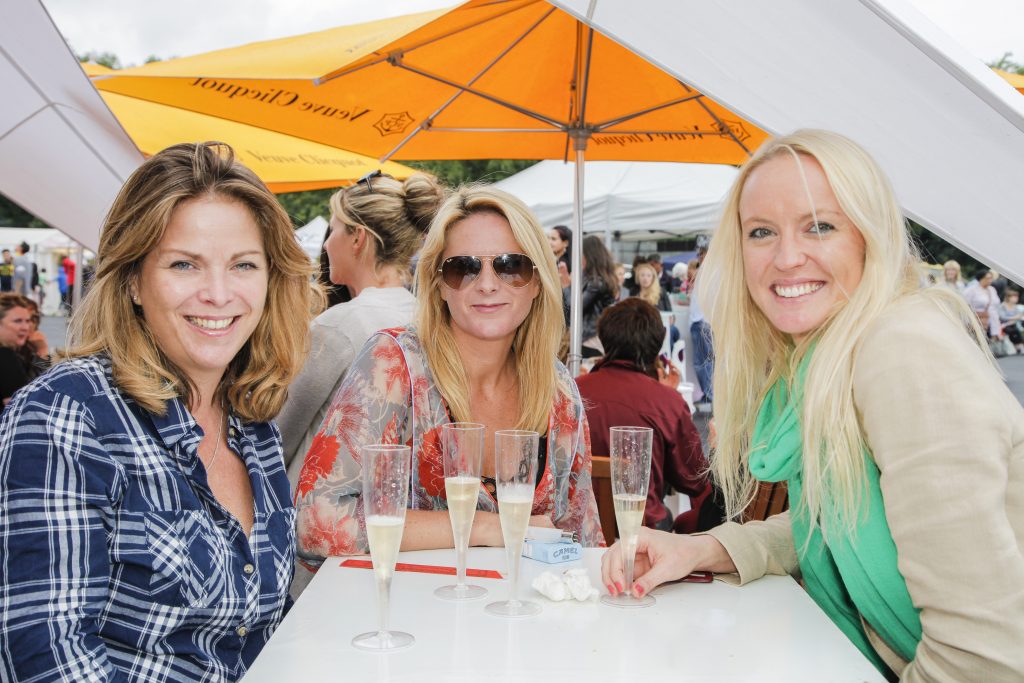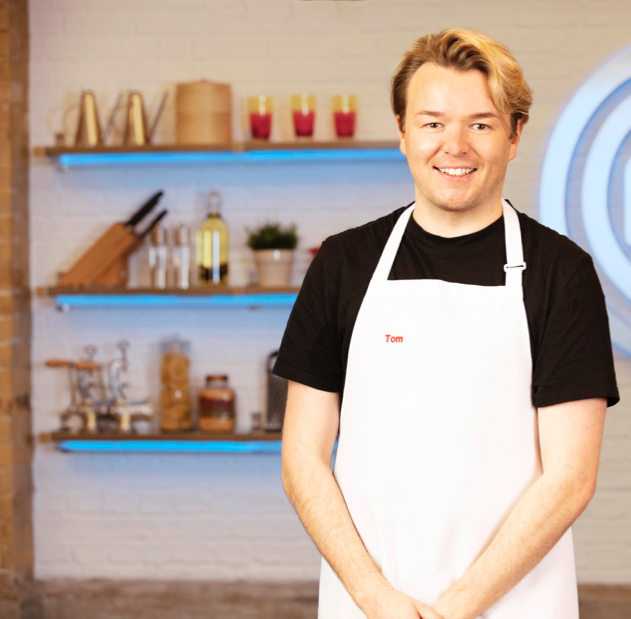 Tom Rhodes (MasterChef 2021) and Candice Brown (Bake Off winner 2016) are just a couple of names of note who'll be appearing at Syon Park 20-21st August at the Foodies Festival. Oh, and there will be live music from a great line up including Sophie Ellis-Bextor no less! At the three day festival you can visit the Chefs Theatre Cake & Bake Theatre, Drinks Theatre with wine, champagne, beer and cocktail making master classes, Shopping Village with award-winning artisan producers, Street Food Avenue, Kids Cookery School and live music stage. I've negotiated a discount for you of 20 per cent off the ticket price. Just visit the website foodiesfestival.com and use the code FOODIES20 at checkout.