Mridula Baljekar is the best-selling author of numerous, award-winning, Indian cookbooks. She's appeared as guest chef on Channel 4, BBC2, UKTV Food and Sky One, has her own product range of award-winning chutneys, and set up Mridula's Cookery School, in partnership with the Berkshire College of Agriculture, (offering the public the opportunity to learn the secrets involved in creating delicious Indian cuisine).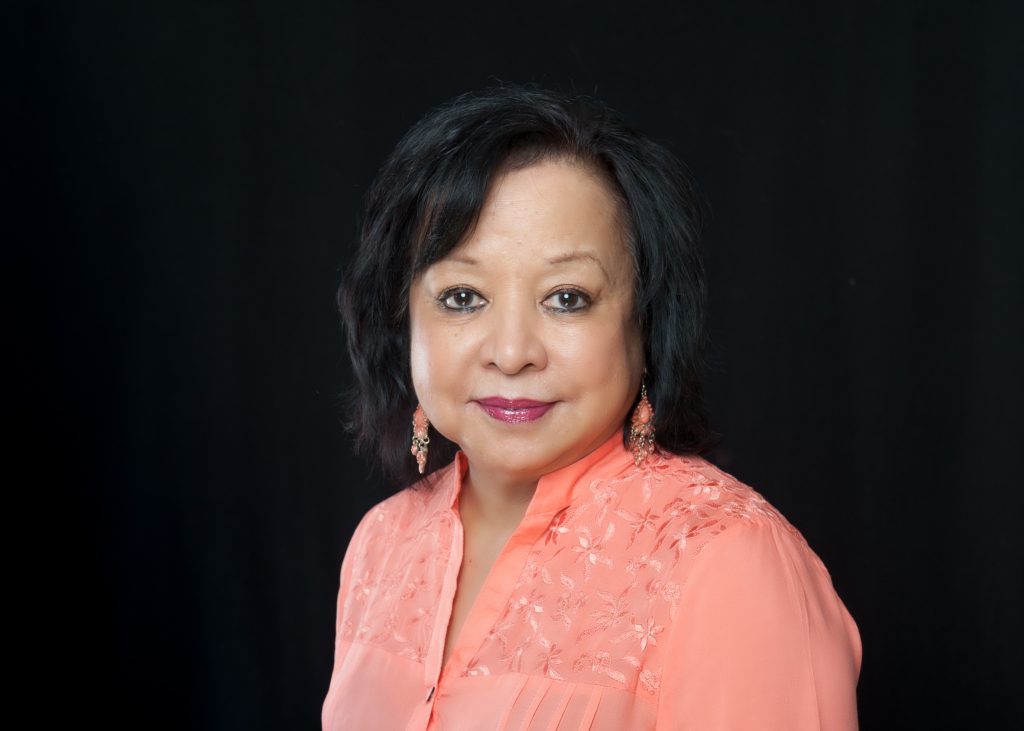 Her latest book, Indian Vegan & Vegetarian, (recently published by Lorenz Books £20, hardback) draws on the very best plant based recipes from around the country, many of them naturally vegan anyway. She introduces the different regions of the continent, then takes the reader through the wide range of components and utensils, group by group: it's a veritable encyclopaedia of Indian recipe ingredients.
She then takes one on a journey around the different regions presenting a mouth-watering array of dishes: lentils cooked a myriad of ways from mustard with cumin to spiced butter; kebabs made from lotus roots, coconut and wild fig; spiced yam fingers and plantain curry; all manner of stuffed vegetables and breads. And, of course, there are pilaus, bhajiyas, samosas and chutneys bursting with flavour.
At a time when we are all being urged to eat more plant-based foods, this book will inspire even the most hardened carnivore! Here are some of her recipes to inspire you to invest in the complete book. Leeks with Bell Pepper, Chilli and Gram Flour Jhunko
Traditionally, in this recipe, a large amount of sliced onion is sautéed with spices and chillies, and gram flour is added at the end to soak up all the juices. The mixture is then stir-fried until the gram flour releases its nutty, toasted aroma. I have used leeks instead of onions for a slightly more subtle flavour, although both work very well. Serves 4
60ml/4 tbsp vegetable oil
2.5ml/½ tsp black mustard seeds
5ml/1 tsp cumin seeds
450g/1lb young leeks, finely sliced
1 small red bell pepper, cut into 2.5cm/1in strips
2.5ml/½ tsp ground turmeric
2.5ml/½ tsp chilli powder
2.5ml/½ tsp salt, or to taste
50g/2oz gram flour (besan), sifted
1 Heat the oil in a heavy pan over a medium heat. When it is smoking hot, throw in the mustard seeds, followed by the cumin seeds.
2 Add the leeks, red pepper, turmeric, chilli powder and salt. Increase the heat slightly and stir-fry the vegetables for 4–5 minutes.
3 Sprinkle the gram flour into the pan and stir-fry for a further minute. Remove from the heat and serve. Spicy Stuffed Bananas Akoori
This unusual vegan recipe from Gujarat is easy to prepare – perfect for unexpected guests. It makes a substantial main course when teamed with a lentil dish or a vegetable curry and accompanied by boiled rice. Serves 4
4 ripe, firm bananas
50g/2oz gram flour (besan), sifted
2.5ml/½ tsp ground cumin
5ml/1 tsp ground coriander
1 fresh green chilli (seeded if preferred), finely chopped
1 fresh red chilli (seeded if preferred), finely chopped, plus extra strips for garnish if liked
15ml/1 tbsp chopped fresh coriander/cilantro leaves
2.5ml/½ tsp salt, or to taste
60ml/4 tbsp vegetable oil
1 Wash the bananas, then trim the ends. Slit each banana lengthways halfway through, leaving 2.5mm/1⁄8in uncut at each end.
2 In a small, heavy pan, dry-roast the gram flour for 1 minute, stirring constantly, then add the cumin, ground coriander, and chillies. Stir over a medium heat for 1 minute, then remove and leave to cool. Add the chopped fresh coriander and salt and mix well. Divide the mixture into 4 portions.
3 Preheat the oven to 180°C/350°F/Gas 4. Pull the slit banana apart very gently and fill the cavity with a portion of the gram flour mixture, packing the filling in very tightly. Fill the remaining bananas in the same way.
4 Heat the oil in a shallow, ovenproof pan on the top of the stove. Place the bananas in the oil, stuffed-side up, reduce the heat to low, cover and cook for 2 minutes. Spoon some hot oil over the stuffing, pressing down gently.
5 Transfer the pan to the oven. Bake for 12–15 minutes, basting with the oil once or twice, then serve.
Cook's Tip: These bananas look great served up on a banana leaf and garnished with strips of fresh red chilli. Banana leaves can usually be bought from Asian stores.
Indian Iced Dessert Kulfi
The ever-popular Kulfi has a much denser texture than standard ice cream. Various nuts and fruits and even chocolate can be added to the basic mixture. In this quick recipe, an almondbased ice is topped with passion fruit for a refreshing flavour.
Serves 4
50g/2oz blanched almonds
400ml/14fl oz canned evaporated milk, or a vegan alternative
300ml/½ pint double/heavy cream, or a vegan alternative
115g/4oz caster/ superfine sugar
2.5ml/½ tsp ground cardamom
2 passion fruits or 15ml/1 tbsp toasted flaked/sliced almonds, to serve
1 Put the blanched almonds in a heatproof bowl and pour over 120ml/4fl oz boiling water. Leave to soak for 20 minutes.
2 Put the evaporated milk and cream, or vegan alternatives, and sugar into a heavy non-stick pan and place over a low heat. Stir until the sugar has dissolved. Remove from the heat and set aside until cold. Keep an eye on the mixture, and stir from time to time to prevent a skin from forming.
3 Purée the almonds in a food processor or blender with the soaking water. Add to the milk mixture with the ground cardamom. Stir to mix well, then pour into kulfi moulds, small freezer-safe containers or one large freezer-safe container. Freeze for at least 5–6 hours.
4 Remove from the freezer 10–15 minutes before serving. Up-end moulds or small containers on to serving plates. For a larger container, turn out on to a board and cut the block into the desired portions. Serve topped with the pulp and seeds of passion fruits or toasted flaked almonds.