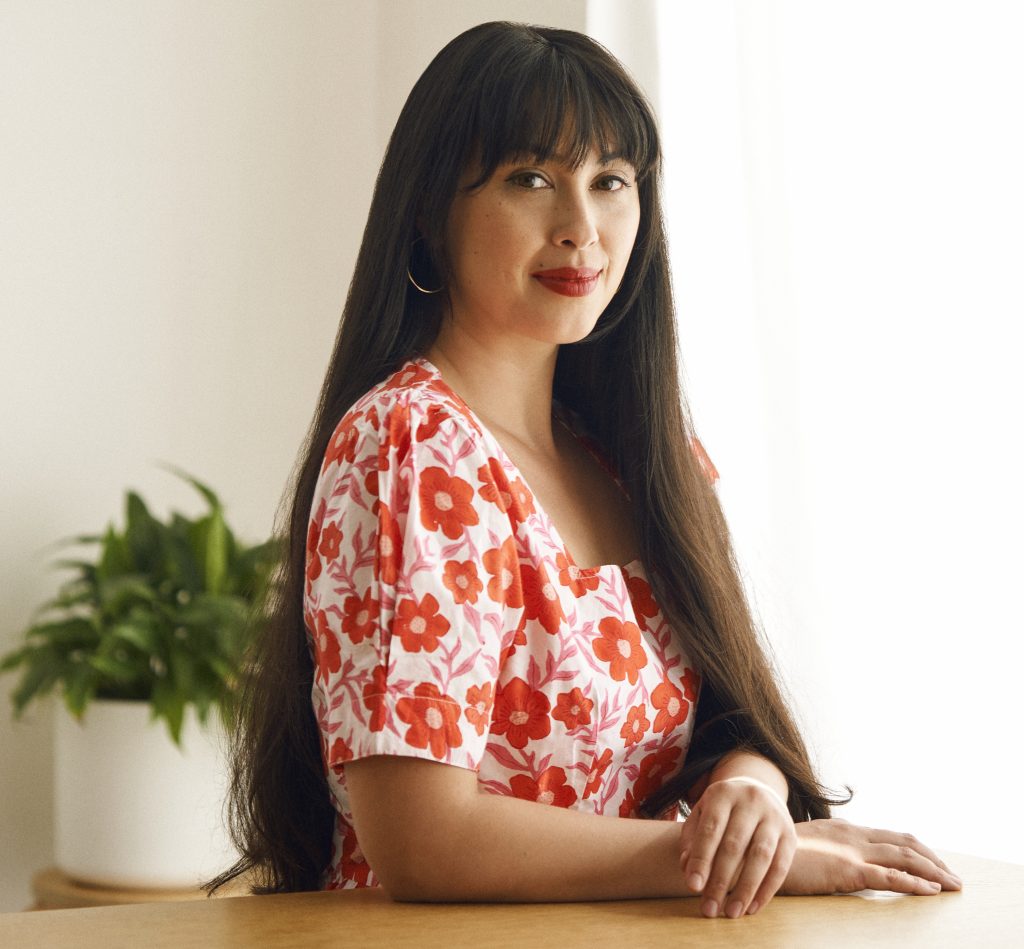 If you haven't heard of Melissa Hemsley, and you're into food, then I'm surprised!  She's just written her fifth cook book – Feel Good – and I love it!  It has 100 easy and uplifting recipes to help you feel your best, whether it's a quick dinner after a long day, a cook-ahead meal to see you through the week or heart warming dishes for an evening of comfort and nourishment.  Melissa explains that feel-good cooking isn't just what we eat – it's the mindset around it.  A relaxed approach that encourages you to tune into what suits your mood, time constraints and the contents of your fridge. Many of the recipes take less than half an hour and all the recipes use readily available ingredients, are gluten free (or have a gluten free option) and don't rely on refined sugars.  Melissa is local to SW London – she was a sixth former at Tiffin Girls School and had a Saturday job in Kingston, (to save up to go out for nice meals in places like Petersham Nurseries). Good food has always been a priority for her, and it shows.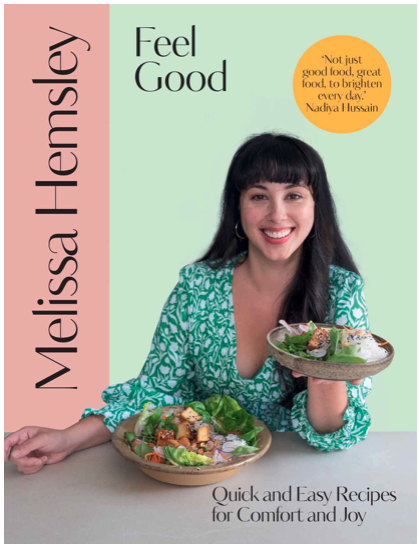 Enjoy recipes for energy-boosting Breakfast Muffins with Banana, Carrot and Seeds; satisfying salads such as Roasted White Beans with Caesar-style Tahini Dressing; Big Broccoli and Spinach Salad with Carrot-Ginger Dressing or Fried Halloumi and Chickpea Rainbow Salad (see below). Dinners include Zingy Vietnamese-style Noodles with Fried Sesame Tofu; Spiced Chickpea and Fish Traybake and Mum's Filipino Chicken with Mango-Tomato Salsa (pictured above). And for dessert don't miss the Three-Ingredient Chocolate Pots (see below) or the No- Bake Chewy Nutty Bars.
Here are a couple of recipes for you to try that I'm sure will whet your appetite to buy the book.   FEEL GOOD by Melissa Hemsley is published by Ebury Press at £22. Photography by Lizzie Mayson
Fried Halloumi and Chickpea Rainbow Salad (feeds 2 as a main/15 mins to prepare)
"Definitely make this! It's also delicious stuffed into a wrap, or served with rice or quinoa.  Halloumi needs to be served straight away, so make this fresh.  Swap the halloumi for paneer, or use extra-firm tofu, patted dry for a plant-based version of this dish"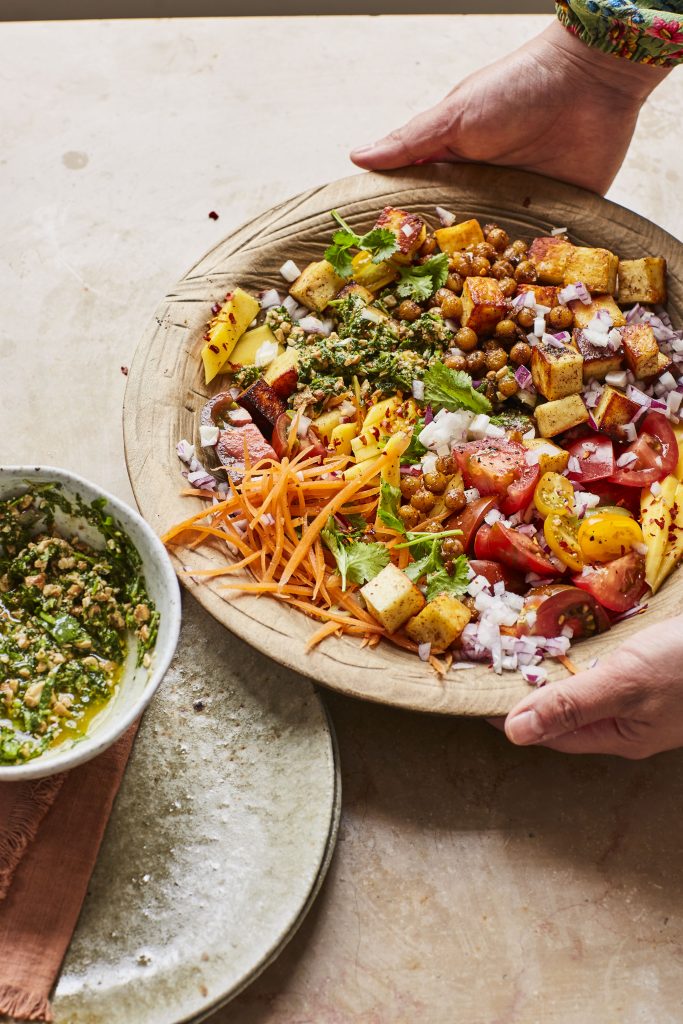 2 tbsp ghee or coconut oil
400g tin chickpeas, drained and rinsed
4 tsp garam masala
2 tsp ground cumin
225g halloumi, cut into small cubes
2 tsp maple syrup
Sea salt and pepper
Salad:
A little diced red onion or chopped spring onions
1 large carrot, scrubbed and roughly grated
1 handful of diced ripe tomatoes
Cashew-coriander-mint chutney (makes double)
4 tbsp cashews or other nuts
4 handfuls of fresh coriander
2 small handfuls fresh mint leaves
2 fresh green chilli, deseeded if you prefer, chopped, or a good pinch of chilli flakes
½ tsp ground cumin
Juice of 3 limes
4 tbsp olive oil
Prepare the salad and arrange in two bowls.  
Heat up a large frying pan and toast the cashews for the chutney on a medium heat for 3-4 minutes, tossing half way through, until lightly golden, then tip half of them into the small bowl of a food processor and save the rest for garnishing.
Put the pan back on heat, melt 1½ tablespoons of the ghee and fry the chickpeas, (making sure they are dried well in a tea towel before so they don't spit in the hot oil) on a medium heat for 4 minutes with half of the spices and a pinch of salt, stirring every now and then.  Tip into a bowl, scraping out the delicious bits from the bottom of the pan as you go.
While the chickpeas are frying, add all the other chutney ingredients to the food processor – saving a few herbs for garnishing, if you like – along with about 3 tablespoons of water, then blend together, seasoning to taste with salt and pepper.
Put the pan back on the heat with the rest of the ghee and, when melted, fry the halloumi on a medium heat for about 2 minutes on the first side (keep the pieces of halloumi spaced out) and then turn, sprinkle over the rest of the spices and fry for about 1 minute on the other side until lightly golden brown and crispy at the edges.  Straight away add the fried chickpeas and the maple syrup, then toss together with the halloumi and fry for 30 seconds so that the chickpeas warm through, and the maple syrup bubbles and thickens.  Scatter the chickpeas over the bowls of salad with the halloumi on top, drizzle over half of the chutney and top with the remaining nuts.
 Three-ingredient Chocolate Pots (feeds 6:  20 minutes + 4 hours chilling)
"These are so simple and delicious, plus they're plant-based! If you want to make them in advance, they'll keep for 3 days in the fridge. I love them made with just the three ingredients – hazelnut milk works particularly well – but if you want to go to town, try adding extra toppings – whatever you have in your cupboard! These are quite rich, so they happily feed six. You'll need 6 ramekins or glasses/jars – tea cups would look lovely; just avoid delicate glasses that might crack under the hot mix."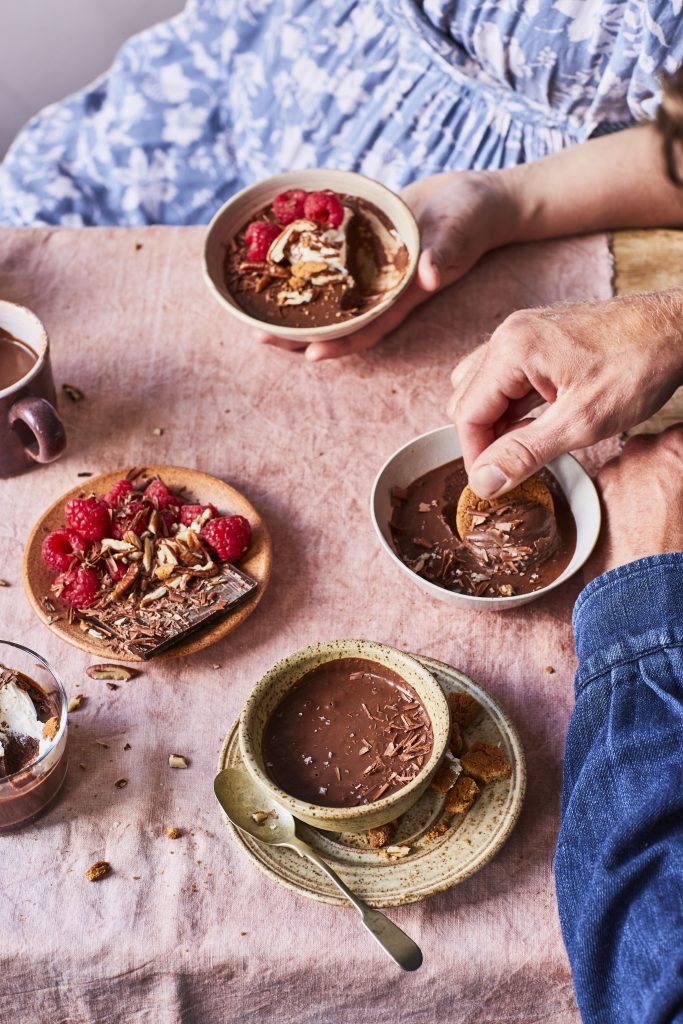 180g Medjool dates (about 10 large dates)
250ml nut milk
160g dark (50%–70%) chocolate
A little pinch of sea salt, plus extra to serve (optional)
Optional toppings:
Dollop of (plant-based) cream
Chopped toasted hazelnuts or pecans
Pitted cherries or fresh pomegranate seeds
Raspberries or strawberries
Crushed biscuits (such as ginger nut or digestive)
Variation: For a Christmassy chocolate orange flavour, add . teaspoon orange extract to the blender and top the finished pots with a little grated orange zest. Add a festive flourish of a tiny pinch of nutmeg or cloves.
Roughly tear the dates, discarding the pits, and soak in just-boiled water for 10 minutes. Even though Medjool dates are soft anyway, this helps soften them further, which is good for any blenders that might need a helping hand.
Heat up the nut milk in a saucepan, being careful not to boil, and remove from the heat once it's heated through.
Meanwhile, finely slice about 2 tablespoons of the chocolate to create some chocolate 'shavings' and set aside for garnishing.
Chop the rest of the chocolate and add to a blender or food processor, then pour over the hot nut milk. Drain the soaked dates and add them with the salt, then carefully blend until smooth.
Divide the mixture between 6 ramekins or glasses (see introduction) and chill in the fridge for 4 hours until set. Cover them if you're keeping them there any longer, so they don't pick up 'fridge' smells. Scatter over the chocolate shavings, plus a tiny extra sprinkle of sea salt, if you like, or add any of the other toppings to serve.