You know those days when you're busy and/or not inclined to cook, want to eat something rather special, but the idea of getting a takeaway doesn't appeal? Well folks, I now have the solution for anyone in SW London…it's called My Local Kitchen and it's great!
Garry has designed a seasonally changing menu of meat & poultry, fish and plant based dishes – comprising starters, mains, sides and desserts. The menu includes dishes such as Persian Spiced Chicken, with Heritage Carrot and Banana Shallots. The range is ideal for family meals and at home entertaining. Wines are also available to be included with the order – and well priced – with a selection from £12 a bottle.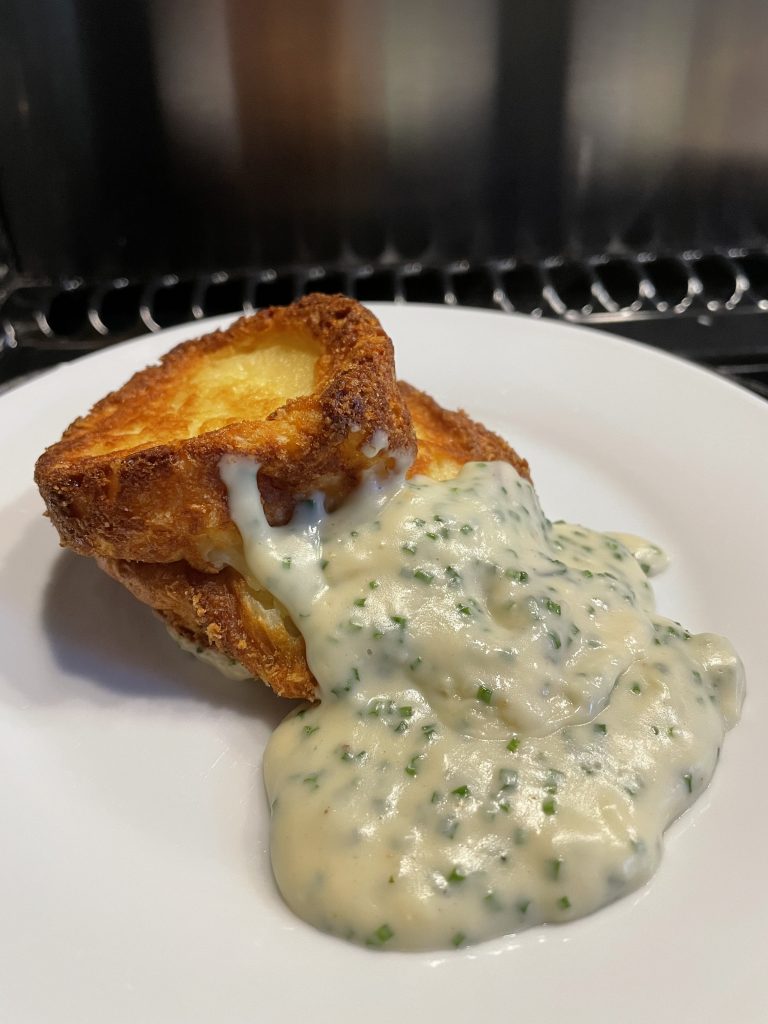 Offering a fresh approach to at-home dining, this relatively new business offers delicious meals, created by Michelin-starred chef Garry Hollihead, delivered straight to your door. The meals just need to be heated and served – and hey presto, you have a delicious meal! To maximise freshness, dishes are made to order and delivered the same day. Because they come straight from the kitchen to customers' tables, they're not frozen and don't use preservatives. My Local Kitchen was started by Joel Featherman and his business partner Michael Stobbs, who share a passion for good food dating back to their university days. These aren't to be confused with meal kits: they're foolproof, delicious and so easy to heat and enjoy at home. What I really like about the service is the fact that the food is delivered in eco-friendly cardboard and wooden packaging, and all you need to do is pop the packs into the fridge till you need to heat them. Full instructions to each dish are given on a cleverly attached postcard.
When we recently tried the service, we started with Keen's Cheddar Cheese Soufflé with cheese and chive sauce. (£5.50 a portion).  It was really delicious, a very generous portion. The only – very slight – negative, was that the sauce was a tad heavy on the flour for my taste, but I can understand the need to thicken it enough to allow it to travel well.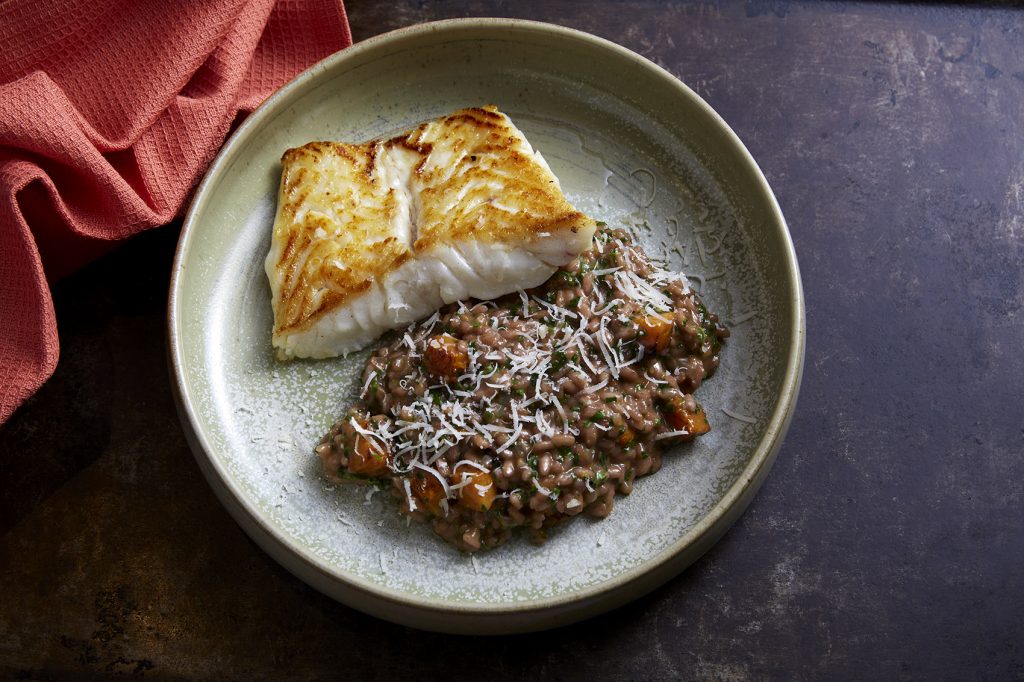 Next was Roast Fillet of Cod with Red Wine and Butternut Squash Risotto (£12 a portion).Another great success and again, more than enough for two hearty appetites. We had a side order of Zesty Fine Green Beans with Lemon, Turmeric and Chilli (£5.50 for a double portion) which complemented the delicious fish and the ultra smooth risotto perfectly.
Having the proverbial 'eyes bigger than our tums' when choosing our food, the puddings had to wait, as we were both fully replete.  These stayed in the fridge till the next day, when we pigged out on the wonderful Banana & Raisin Puddings with Toffee Sauce (£4 a portion)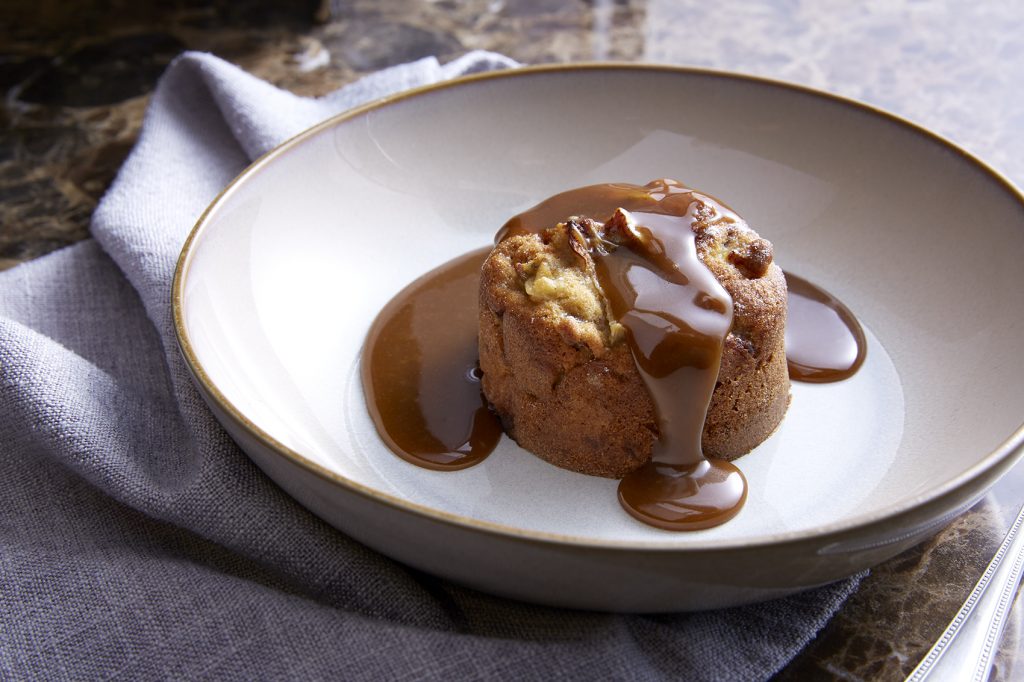 All dishes can be eaten within 48 hours of delivery, but as everything is prepared to order, you can be assured that it is really fresh. As it's a newly launched company, the delivery area is still expanding. My Local Kitchen covers West and South West London and has already expanded to include the TW9 & TW10 postcodes but is looking to expand further soon. Do have a look at the website and contact them, as they are keen to expand and will do their utmost to arrange to deliver to you. They're also happy to cater for parties, celebrations and club events, and Joel and Michael are keen to support community events too.
Deliveries are three days a week – check the website for full info and the contact details are there if you aren't in one of the standard delivery areas. Prices are very reasonable and delivery is £4.25 (free for orders over £40). With a menu changing regularly in order to ensure seasonality of ingredients, it's worth signing up online to receive updates and see the full range of dishes on offer prior to placing your order.