I don't know about you, but every company I've ever bought anything from online seems to be sending me emails asking if I'd rather opt out of Mothers' Day notifications. This seems to be a rather new phenomenon, but I suppose we'd better brace ourselves for the same onslaught prior to Fathers' Day!!  However, it does remind those who are lucky enough still to have a mother, that they'd better start thinking about how to celebrate Mothering Sunday!  So let's start with a few suggestions that should appeal to any discerning mum who enjoys a tipple or two:
Ready to Serve Cocktails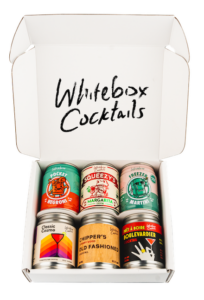 The perfect gift for cocktail-loving mums is the Whitebox Cocktails Classic Cocktail Gift Box. Recipients can enjoy a cocktail-tasting session with a selection of perfectly mixed, ready-to-serve classics created by some of the world's best bartenders. Simply chill, then pour the convenient 100ml single serve into a glass with ice, garnish, and enjoy bar-quality cocktails. Each pack contains single serves of Whitebox Cocktails' six best-selling classics:   Pocket Negroni, Prêt à Boire Boulevardier, Classic Cosmo, Freezer Martini, Chipper's Old Fashioned and Squeezy's Margarita. Or maybe you already know which is her favourite cocktail? If so you can order just those.  To order direct, visit whiteboxcocktails.com 
Artisan Gin from Oxford
The Oxford Artisan Distillery Oxford Rye Gin is a really delicious juniper-forward rye gin, using a classic combination of
to give bold notes of juniper, pine and citrus, and a hint of aromatic spice. The gin base is distilled from its heritage grains grown through a new approach to grain farming known as Restorative Continuous GrainCropping (R-CGC). With this there are no fallow years, no tillage and no chemical inputs, leading to greater biodiversity in the field.  It's Oxford's first ever distillery,  and produces spirits with total provenance fro
m grain to glass.   You can buy online The Oxford Artisan Distillery Oxford Rye Dry Gin or at Waitrose rrp £39.50. And you could even add a voucher so that she can visit the distillery next time she's visiting Oxford and take a tour – voted the number one thing to do in Oxford on Trip Advisor.
An Italian Refresher
If a light drink is more to her taste, then I'd recommend  Italicus Rosolio di Bergamotto,  an Italian liqueur based around the brilliance of bergamot! By combining Italian bergamot alongside a selection of other tasty botanicals including chamomile, lavender, Melissa balm and more, the producers of Italicus have made a tipple excellent for enjoying on spring or summer evenings. Enjoy over ice or splashed in a glass of Prosecco or simply top up with soda for a delightfully different, and very refreshing spritz. 70cl – 20% ABV / rrp:  £29.94 / Available from Amazon
Vodka with Rose
Maybe she's more partial to roses and vodka? You could give her rose vodka!  JJ Whitley Rose Vodka fuses artisanal vodka with vibrant fruity flavours of rich strawberries and tasty red berries.  This vodka can be used to make a refreshing English Rose Spritz. All you need is 40ml Rose
Vodka, 20ml Lanique liqueur, 25ml lemon juice, and a grapefruit soda top-up. £15 a bottle from Sainsburys or £14 from Asda
English Sparkling Wine
English sparkling wine has really come into its own, and a bottle of Bolney Bubbly (from £31) will be most acceptable (and you might even be invited to share it!).  This delicate and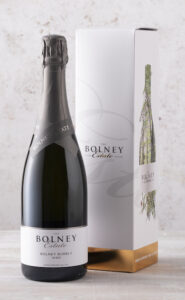 well-balanced sparkling wine from the Bolney Wine Estate in Haywards Heath has delightful floral and brioche notes,  combining with zesty citrus fruits, honeysuckle & elderflower.  Better still, buy her a voucher too and take her there for a tour and tasting! The vineyard also produces award-winning premium red, white, rosé as well as sparkling English wines and there's a cafe where you can enjoy breakfast and/or lunch overlooking the ripening vines.