I want to let you in on a secret: there's a little Sicilian dining experience awaiting you just around the corner from Putney station, on Upper Richmond Road (heading towards Barnes). It's a casual restaurant, as well as a bakery and deli, and judging by the number of locals popping in for takeaway when we visited, word is getting around fast!

Soffice says it offers a 'gastro-bakery' culinary approach – "the gastronomical art of using its fresh products which are available to buy via its bakery/deli, in the creation of its bespoke dishes for guests dining in." I'm not sure about all that, but the atmosphere is relaxed and friendly, and the food is seriously good!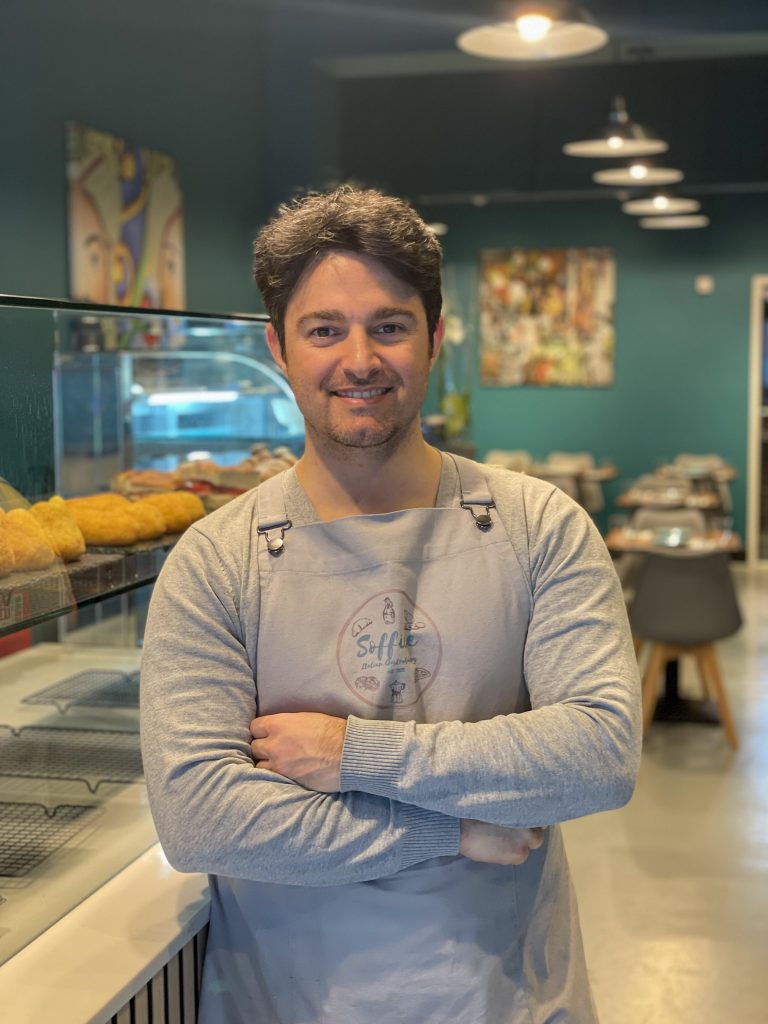 We met the owner, Giuseppe Tuttolimondo, who hails from Palermo. Soffice is his idea and the concept was dreamt up at the height of lockdown. With over 20 years experience in the London restaurant scene, as well as a stint in Australia, he certainly knows his art and his passion for his roots and Sicilian food shines through the whole place. They sensibly offer their wine selection at retail prices, with a £5 per bottle corkage – and the wines are also reasonably priced from £16.20 to £45 for 2017 Barolo. (but most are around £20-30)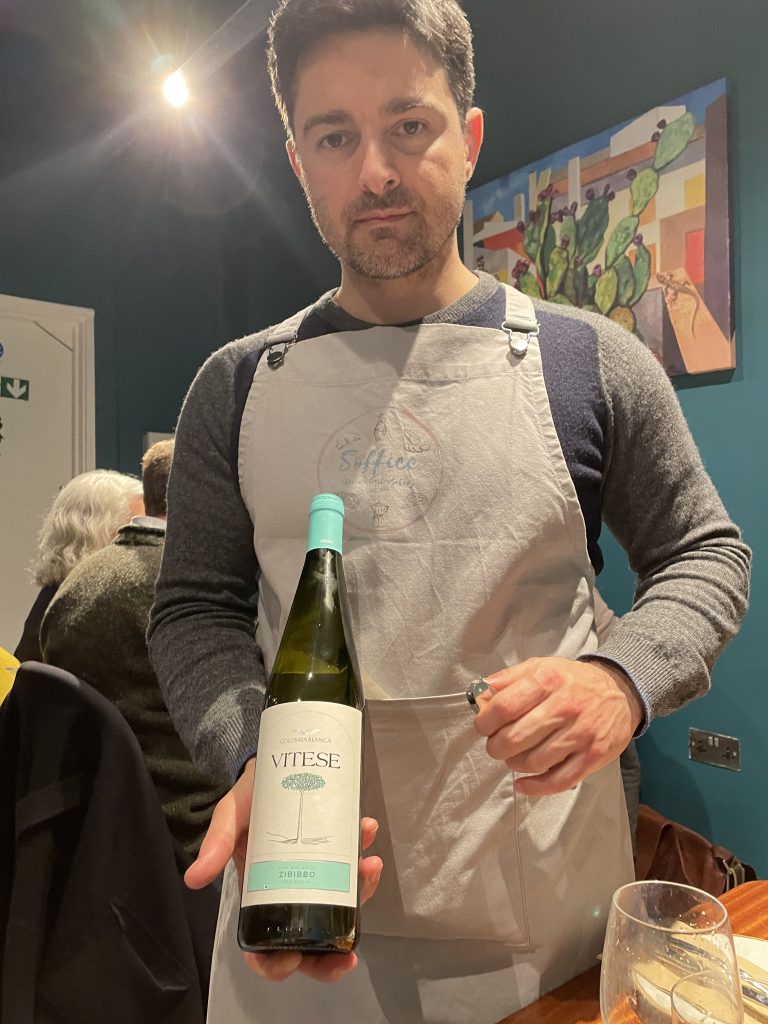 The menu is an all-day one, featuring a selection of antipasti, charcuterie, fresh pasta, pizzas, stuffed pan brioche, sweet pastries and desserts. We shared a plate of delicate Carpaccio di Tonno (Thin Sliced Tuna marinated with Fresh Herbs in Lemon and Extra Virgin Olive Oil £8) and a bowl of delicious caponata (£6.50) and then a piping hot arancina stuffed with ragu (£4.50). Reader, I've not been a fan of arancini, but this one was divine: rice subtly spiced with saffron hiding a tasty, meaty filling!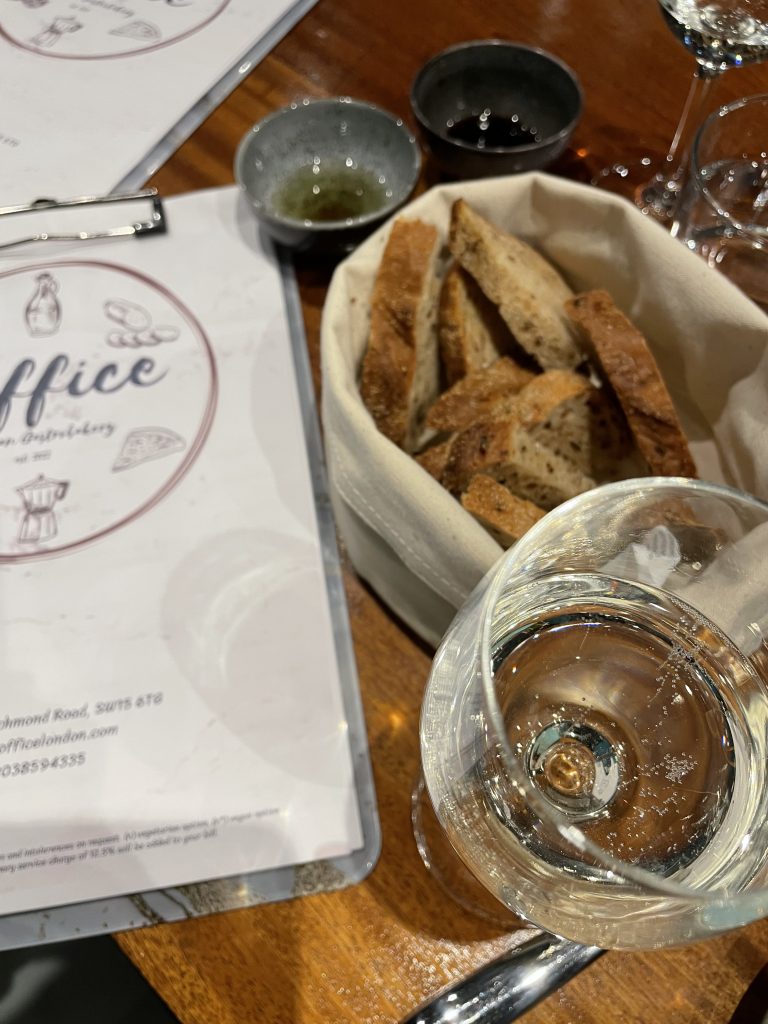 The pasta is freshly made and Giuseppe suggested my husband try his version of Ragusano e Pancetta (Sicilian DOP Cheese home cured bacon and Bottarga d'Uovo – marinated chicken egg – £10.80 or £13.80 depending on portion size). Husband raved about it, but I think I had the better dish: Citrus Pesto e Gamberetti (Tagliolini with Lemon & Orange, Toasted Almonds, Extra Virgin Olive Oil, Capers, Pecorino and Marinated Shrimps £10/£12.50) The smaller portion sizes were perfect and left you just wanting a little bit more: the very essence of a good dish I think. With just enough room to try some Sicilian desserts, we shared a scrumptious pistachio cannolo (£4.50) and a pistachio tiramisu (£5.50). Well, I can safely say that they were both stupendous and Soffice to say (sic) I don't think any tiramisu will live up to the pistachio version from now on!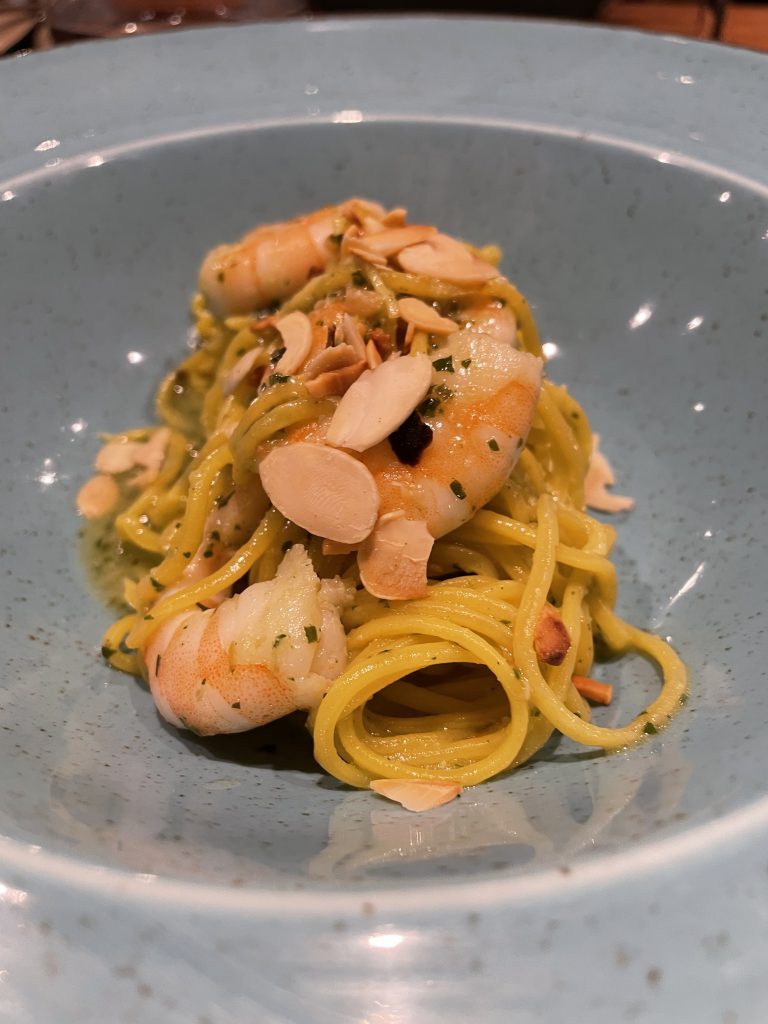 Soffice is worth the journey folks!