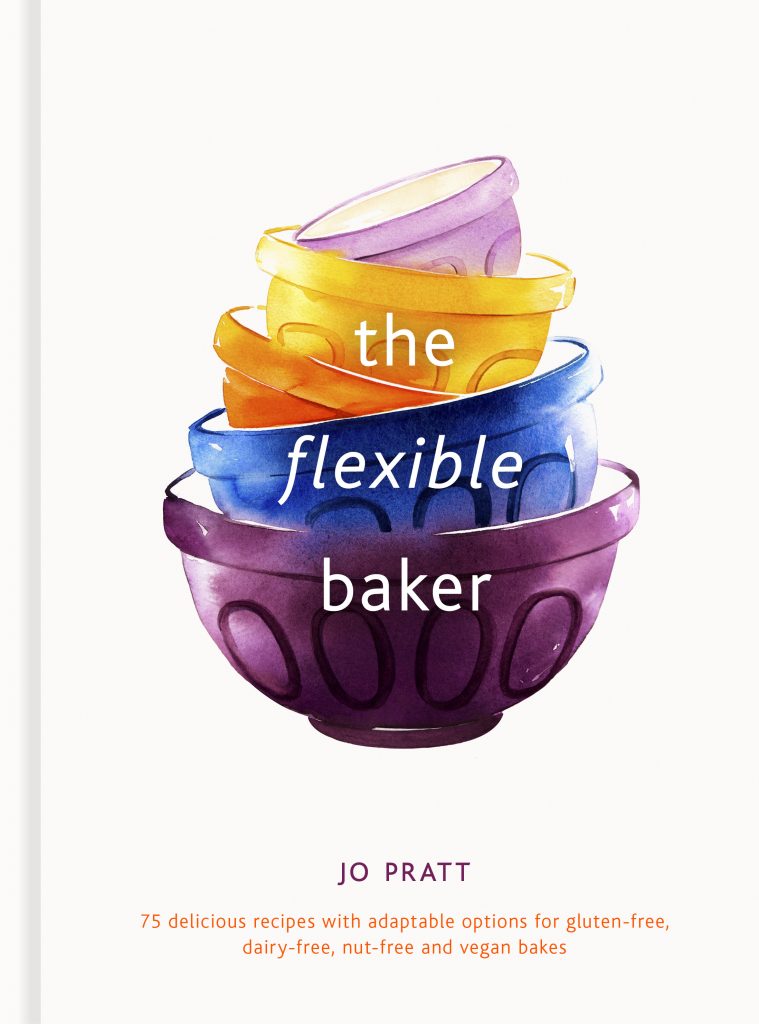 The old adage "if it ain't broke, don't fix it" I think applies to cook books too, well, it certainly does in the case of Jo Pratt, and I'm jolly glad! Jo is the highly talented author of a number of great cook books, and the most recent in her successful Flexible series is The Flexible Baker. This was published last month and joins her The Flexible Pescararian, The Flexible Vegetarian and The Flexible Family cookbooks. They are all such a hit, as they include adaptations that help cater for all manner of allergies, intolerances and lifestyle choices with ingredient swaps and other options.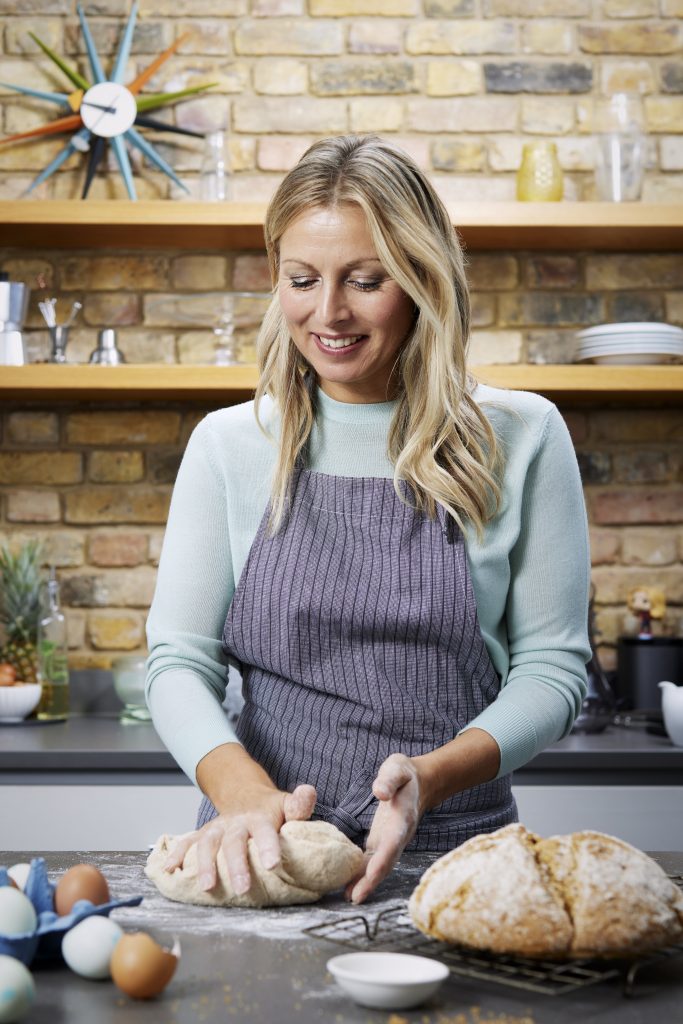 This latest volume from Jo includes sweet and savoury bakes, with each page including a clear dietary index covering everything from gluten-free, nut-free, dairy-free cooking and veganism, allowing the reader to see at a glance which recipes best suit their requirements. And there's no compromise on flavour or appeal. The recipes include delights such as smoky bacon scones with salted maple butter, sweet onion and blue cheese swirls, chicken & chorizo sausage rolls, 'sourdough' for the impatient, multi-millionaire's shortbread, pecan pumpkin pie and salted honey & pistachio puddings Just reading through the book makes the reader want to don an apron and start baking!
The Flexible Baker by Jo Pratt is published, hardback, by White Lion Publishing at £20. Here are a couple of recipes to whet your appetite and persuade you to buy the book.
RICOTTA, PUMPKIN AND SAGE LOAF MUFFINS
These are incredibly easy to make – just looking at the length of the recipe gives that away! These super light muffins are packed with protein and contain very little flour in comparison to many savoury muffin recipes. They're a fantastic addition to a packed lunch or picnic as they transport well and can be served warm or cold. They also freeze well – simply defrost and eat cold or warm through when required. I like to make these in mini loaf cases but if you don't have any, then you can just line a muffin tin with 8–9 muffin cases instead.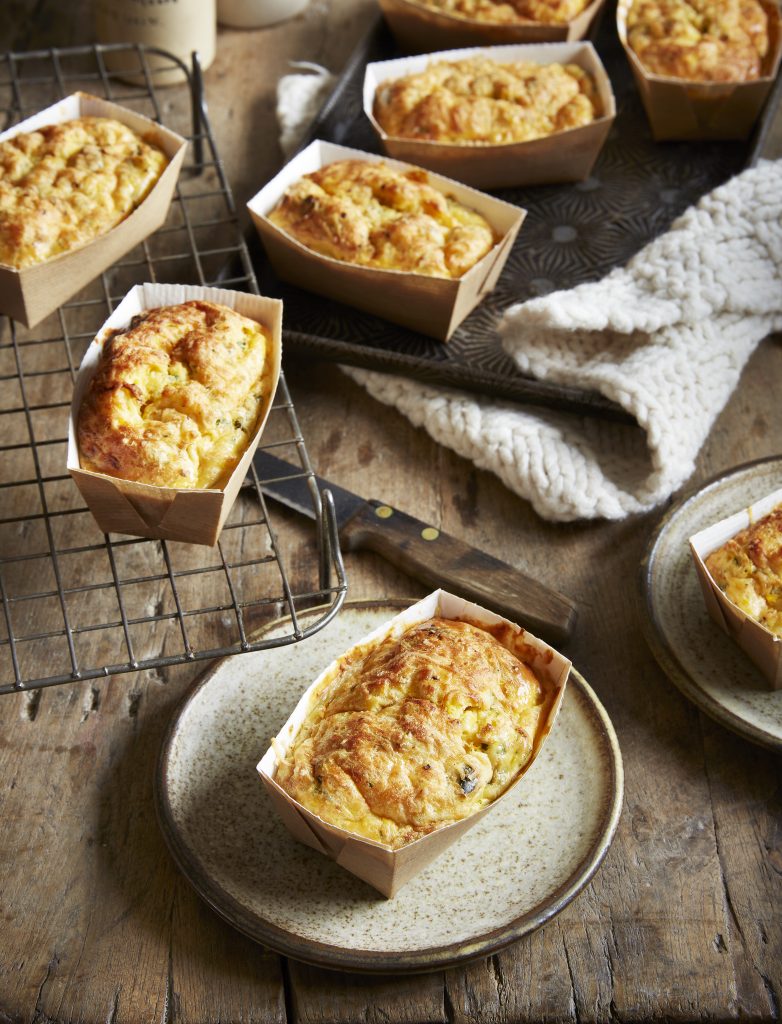 Prep 25 minutes / Cooking 25 minutes / Makes 8 mini loaves
300g/10½ oz peeled pumpkin or butternut squash, coarsely grated
6 eggs, beaten
175g/6 oz/1¹⁄³ cups self-raising (self-rising) flour
2 tbsp parsley, chopped
1 tbsp sage leaves, chopped
30g/1 oz Parmesan cheese, grated
20g/¾ oz pumpkin seeds
1 tsp flaked sea salt
freshly ground black pepper
olive oil, for drizzling
Heat the oven to 200°C/180°C fan/400°F/gas 6. Place 8 mini loaf cases on a baking tray.
Put the grated pumpkin or butternut squash, ricotta, eggs, flour, parsley, sage, two-thirds of the Parmesan, the pumpkin seeds, salt and a good twist of black pepper in a large mixing bowl. Mix until combined, then divide between the loaf cases.
Scatter the remaining Parmesan over the top as well as a drizzle of olive oil. Bake for 25 minutes until the tops are lightly golden.
Serve warm or cold.
Flexible: Gluten-free: a gluten-free self-raising (self-rising) flour can be used instead of the self-raising wheat flour.
Flavour swap: to make courgette and pesto muffins, swap the pumpkin for 300g/10½ oz grated courgette (zucchini). Place in a clean tea towel and squeeze out as much liquid as possible. Mix with 2 tablespoons pesto, 250g/9 oz/generous 1 cup ricotta, 6 eggs (beaten), 175g/ 6 oz/1¹⁄³ cups self-raising (self-rising) flour, 20g/¾ oz Parmesan, 1 teaspoon flaked sea salt, freshly ground black pepper and 20g/¾ oz pine nuts. Divide between 8–9 muffin cases and top with extra Parmesan and a drizzle of olive oil. Bake as above.
COFFEE AND ALMOND MACAROONS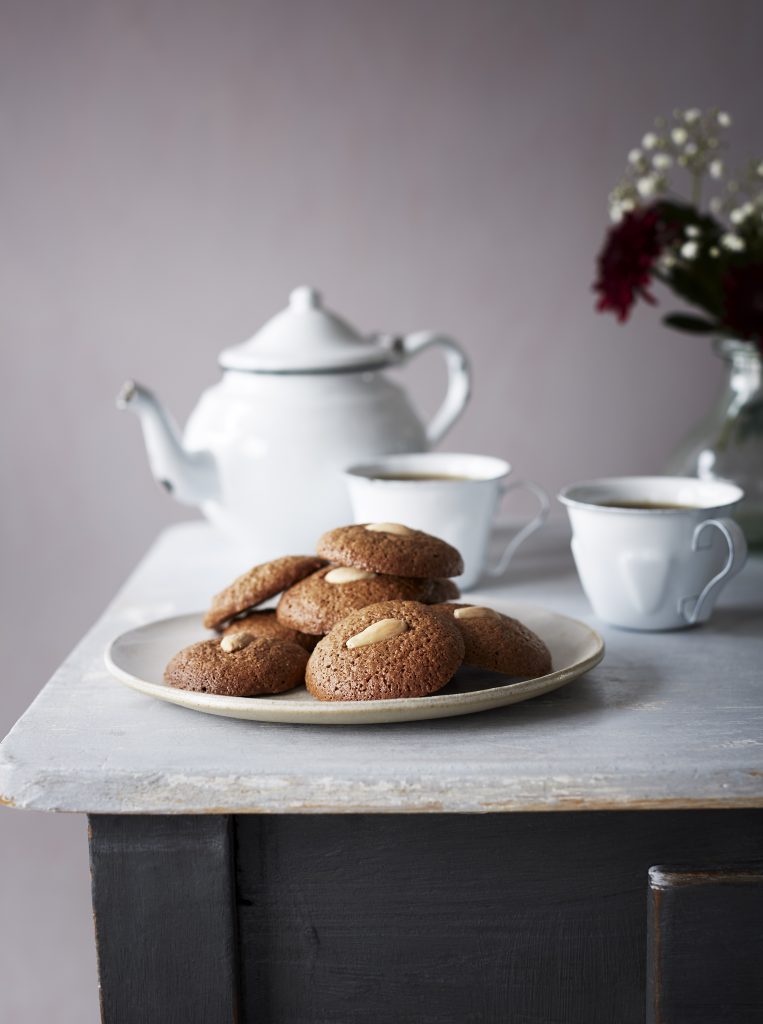 The word macaroons can cause plenty of confusion. These are the English style ones and very different to the delicate colourful French ones. They're crisp and cracked on the outside with a slightly soft chewiness in the middle and are ridiculously quick and simple to make. Enjoy with coffee, or as an accompaniment to light desserts such as chocolate mousse. As they last for ages once baked, they make fantastic gifts when wrapped in cellophane bags tied with a ribbon or packed into small boxes.
Prep 15 minutes / Cooking 16–18 minutes / Makes 18–20
125g/4½ oz/1¼ cups ground almonds
150g/5½ oz/¾ cup caster (superfine) sugar
2 tbsp instant espresso powder
2 egg whites
18–20 blanched almonds
Heat the oven to 180°C/160°C fan/350°F/gas 4. Line a baking tray with baking parchment.
Mix together the ground almonds, sugar and espresso powder in a large bowl. In a separate bowl, whisk the egg whites until they are becoming foamy, but not yet holding their shape.
Fold the egg whites into the almond mixture until you have a sticky dough. Using wet hands so the dough doesn't stick, roll the mixture into 18–20 small balls and place on the baking tray, spaced 2 finger widths apart to allow for spreading. Lightly press an almond onto the centre of each one.
Bake for 16–18 minutes until they are firm but feel like they are a little soft in the middle, taking care not to overbake them. They want to be slightly chewy inside still.
Cool on the trays for a few minutes before transferring to a wire rack to completely cool. Store in an airtight container for up to 2 weeks.
Flexible: Flavour swap: to make cardamom and pistachio macaroons, replace 60g/2 oz/²⁄³ cup of the ground almonds with pistachio nuts. Blitz them to a fine powder in a mini blender and swap the espresso powder for ½ teaspoon ground cardamom. Top each one with a pistachio before baking.
To make festive macaroons, replace the espresso powder with ½ teaspoon mixed (apple pie) spice and finely grated zest of 1 small orange. When cool, dip the bases in 75g/2¾ oz melted dark chocolate and leave to set.