A Twickenham-based business has this just carried off an amazing feat: its latest product is the London winner of the coveted 'Golden Fork' in the Guild of Fine Food Great Taste Awards 2021. The award – regarded as a food 'Oscar' – was for Sublime Butter's Ridiculous No55 Lobster, Crab, Caviar & Fennel butter. You may have read about it in the national press recently: it's a mere 'snip' at £95 a pot, but it does come complete with a bespoke butter dish and dome that's handmade in Italy. 'It's ridiculous by name and by nature, because we didn't spare any expense on the ingredients." says founder Chris Mair, 'It's like our very own Willy Wonka range.' The rest of the range though, is far more affordable at under a fiver a pack, and stocked by quality independents and butchers (such as Armstrongs in St Margaret's and Browns Artisan Butcher in Twickenham).
Chris and his wife Tillie founded Sublime Butter as recently as 2019, and this latest accolade comes as no surprise to its growing band of loyal fans. Inspired by, and taking its name from The Sublime Society of the Beefsteak, an 18th century London club where gourmands enjoyed the finest steaks (and suitable vinous accompaniments), the concept was created by Chris, (whose background is in fact IT) and his fashion marketing specialist wife Tillie. Working with chef Tony Ho, the first butter they launched was Chimichuri (labelled No 17, but don't ask me why!) and there are now six more 'conventional' butters in the range with Ridiculous No 55 making seven. Confused? You certainly won't be once you try some of the butters. Even though they're designed to top a fine beefsteak, they are incredibly versatile and have a plethora of other culinary uses. And they are also highly addictive – just try spreading on a good slice of piping hot toast! You can also add a knob to mashed potato, vegetables, pasta, and risottos to enhance them.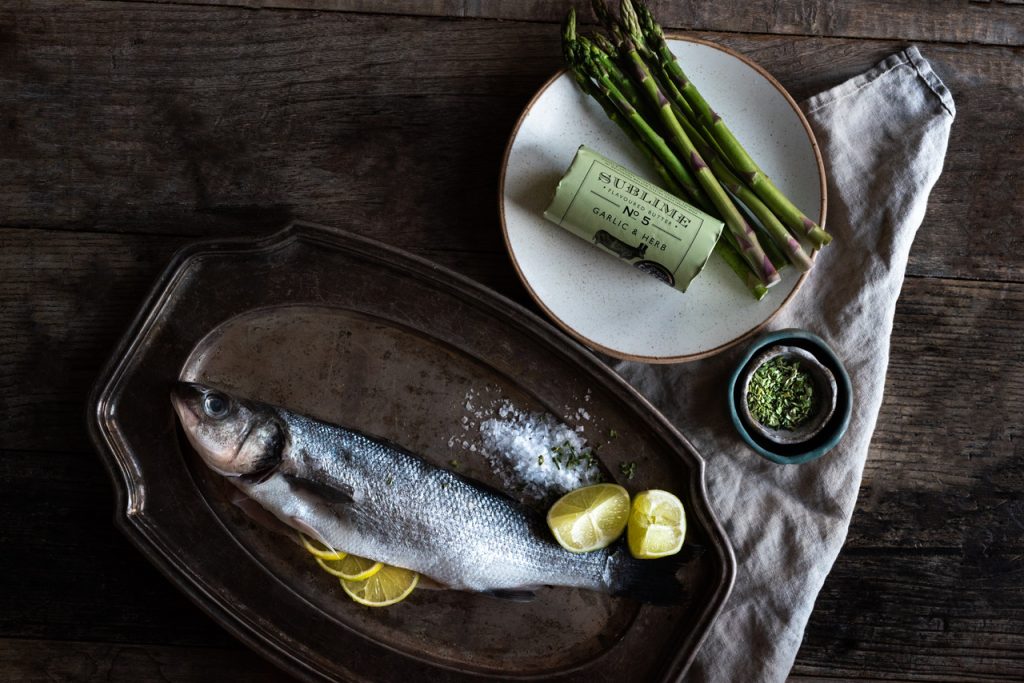 The butter is churned in the heart of Somerset, at a farm near to Glastonbury. The original range is packed in cylindrical pats, which are ideal for slicing and placing atop a freshly cooked steak. Tillie also tells me they freeze well, and recommends cutting into slices for easy portion control before freezing. The range comprises: Bearnaise; Garlic & Herb; Pink Himalayan Salt; Chimichuri; Truffle, Parmesan & Black Pepper and last but by no means least, Garlic, Rosemary & Mint with its obvious pairing.
Sublime Butter is available at selected independent delis and butchers or online from Farmison & Co