Gone are the glaring lights of a 90's bowling alley (showing my age) with loud amusement arcades, churning in and out of people into lanes and queuing up for greasy burgers. Strike is the coolest bowling alley I've ever seen. Located in Wandsworth High Street, in the redeveloped Ram Quarter, the venue is a grade 2 listed building – an old brewery with hints of this in it's industrial decor and copper tanks holding a range of craft beers.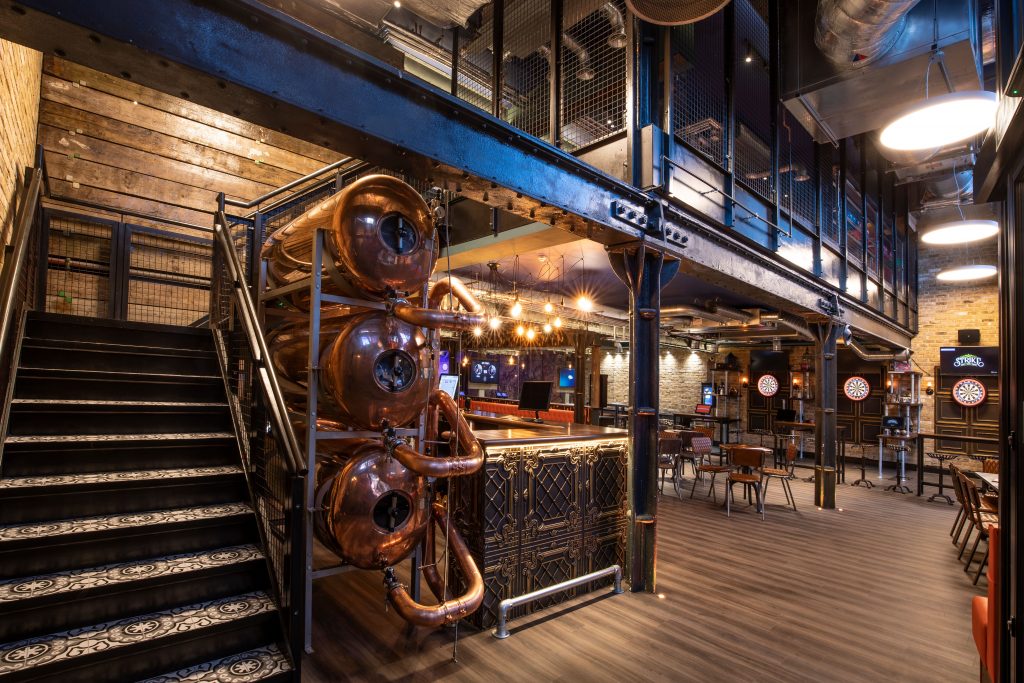 This place is a real feast for the eyes and also the stomach! Before I yarn about the cool games, I have to mention the food was great! Not greasy at all and everything you would expect at an American diner of the best quality. My friend Kim had a chicken burger – which she said was delicious and I went for a vegan option, The Unicorn – their plant-based burger and fries. Kids meals were also great tasting (I tried some of my son's Mac n' Cheese). Other offerings are Candy Bacon Stack, Buttermilk Classic with free range chicken breast and of course a classic double beef patty for meat lovers. For dessert I had a yummy chocolate brownie and the kids had Jude's ice cream. Drinks wise – milkshakes, soft drinks, hot drinks, cocktails, mocktails, wines, spirits and of course craft ales on the drinks menu. They also have a limitless lunch option on a Sunday.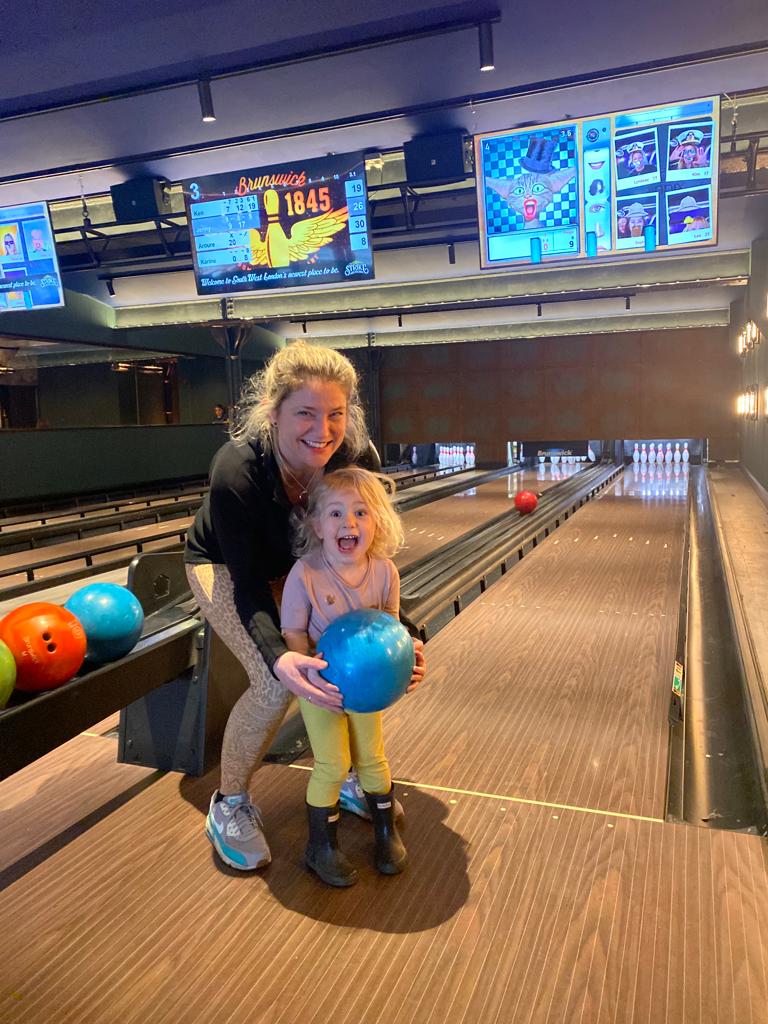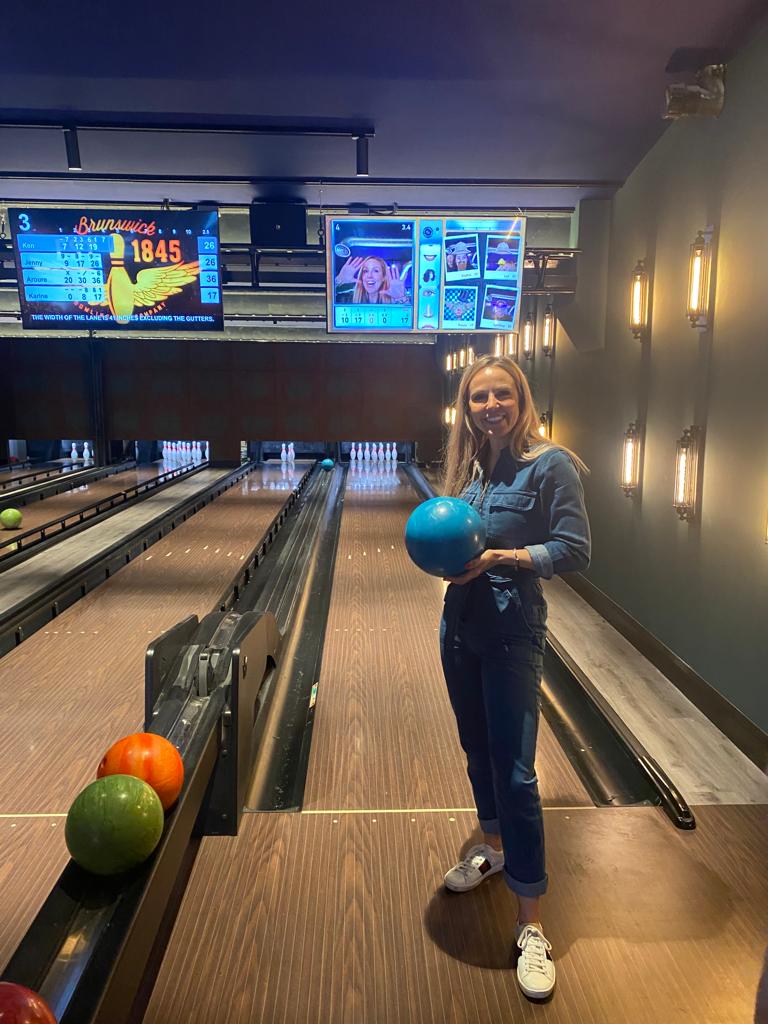 Not to rave on about the food all day, let me tell you about the games! Not only was there regular bowling, but also duckpin bowling (which uses smaller pins) darts and shuffleboard; all with touchscreens to add your details and photos. Great for kids, with extra humour and additions on digital scoreboards. Kids can play all games, except maybe the darts, I didn't want to let my 5 year old over-enthusiastic son loose with a sharp implement, not with his sister around!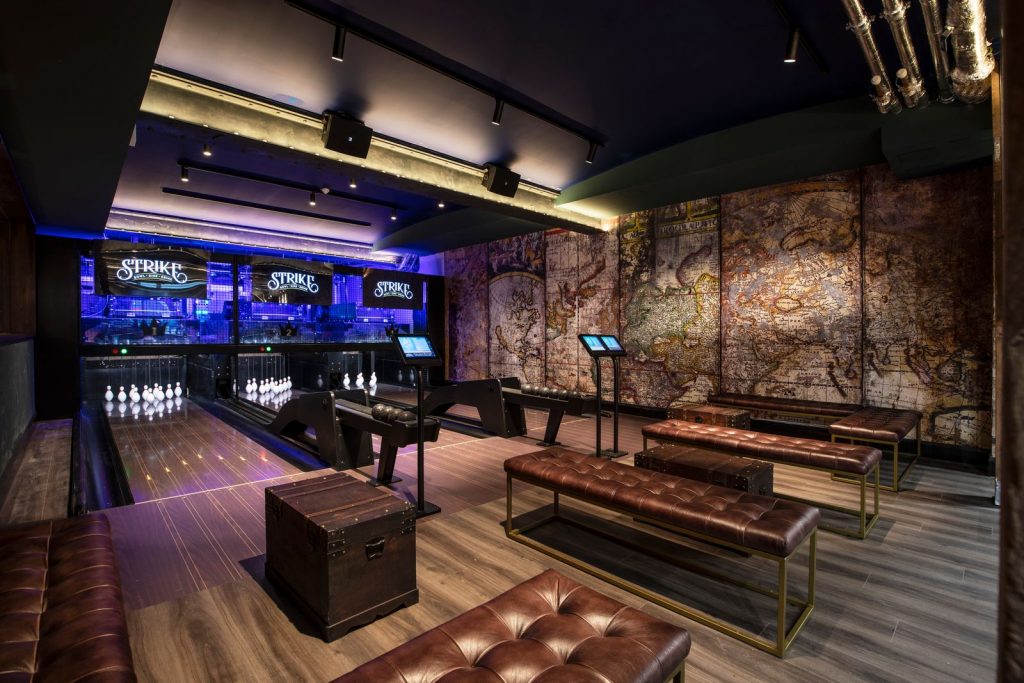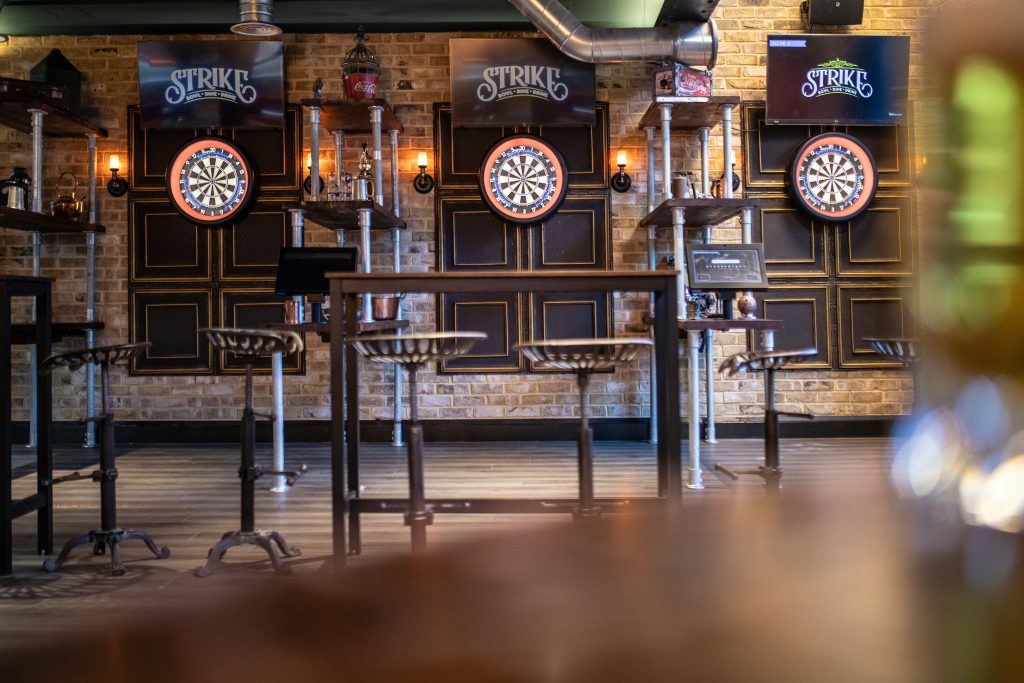 The staff were also a plenty and attentive, polite and helpful. I recommend this place to anyone who enjoys games, good food and relaxing in aesthetic surroundings. One word of caution – possibly avoid time where there are children's parties if you are on a schedule, as you may have to wait longer for food.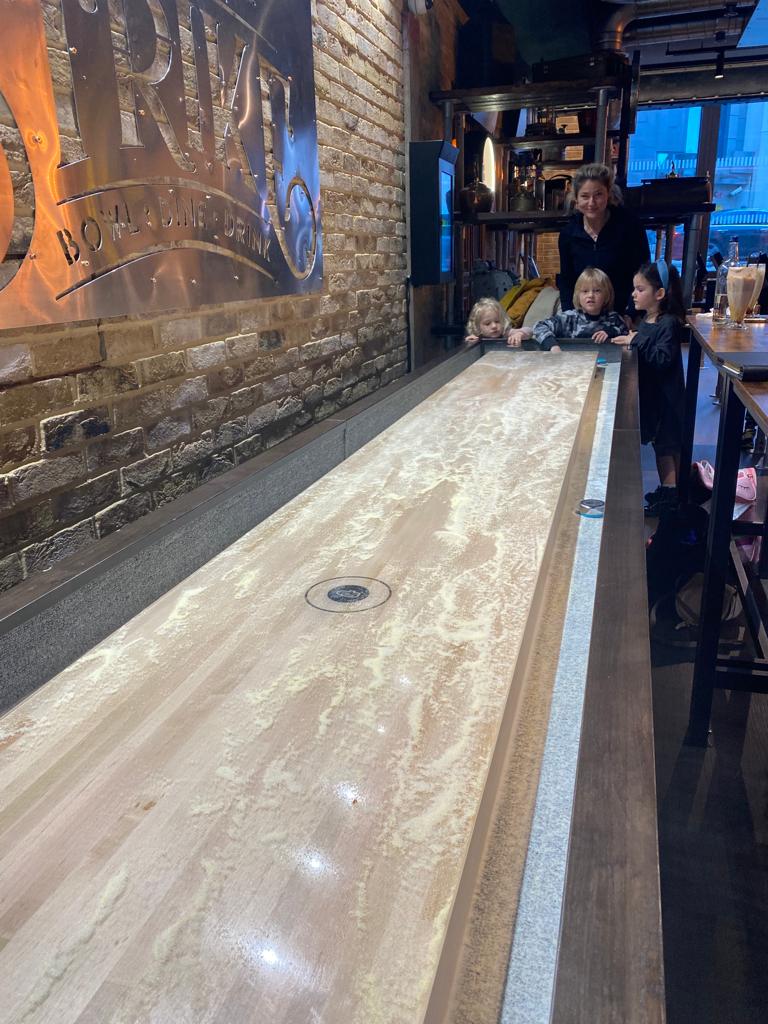 Regardless of the suitability for kids, Strike is also perfect for adults and child-free after 7pm! (Check for different times in school holidays.) Private hire options are also available and good for birthday or work parties.
http://strike-bowling.com
74 Wandsworth High Street
London
SW18 4LB