Yes folks, this week saw us celebrating World Chocolate Day.  (as if we need an excuse to indulge!).  I  know a thing or two about chocolate (helping judge the Academy of Chocolate Awards).  But it's not  just about the flavour; we should also be mindful of the origins of our chocolate, and choose ethically produced brands where possible.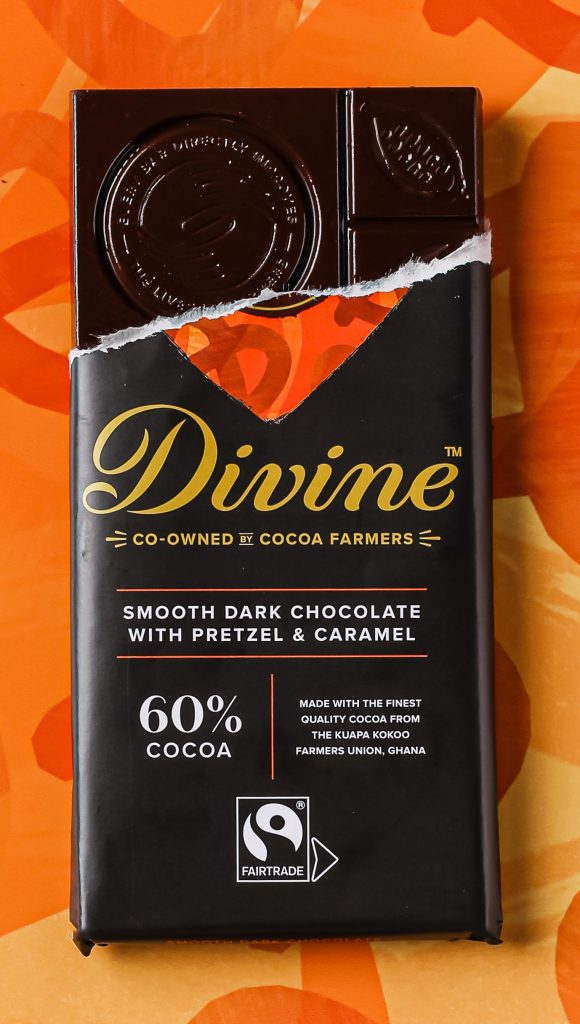 Divine Chocolate is the only Fairtrade and B Corp certified chocolate company to be co-owned by cocoa farmers. It's based on a business model that champions farmers, makes top-notch chocolate for ethically conscious consumers. Divine believes producers should earn an equitable share of the value they help create via the cocoa supply chain. That's why Kuapa Kokoo Farmers' Union, the world's largest Fairtrade cocoa co-operative of over 100,000 farmers, has a 20% ownership stake in Divine Chocolate. A favourite bar from Divine is Dark Chocolate Pretzel & Caramel – a balance of sweet and salty. Rich dark chocolate with chunks of pretzel and pieces of sweet caramel…it's divine! (£2.40 for a 90g bar from Ocado or Waitrose)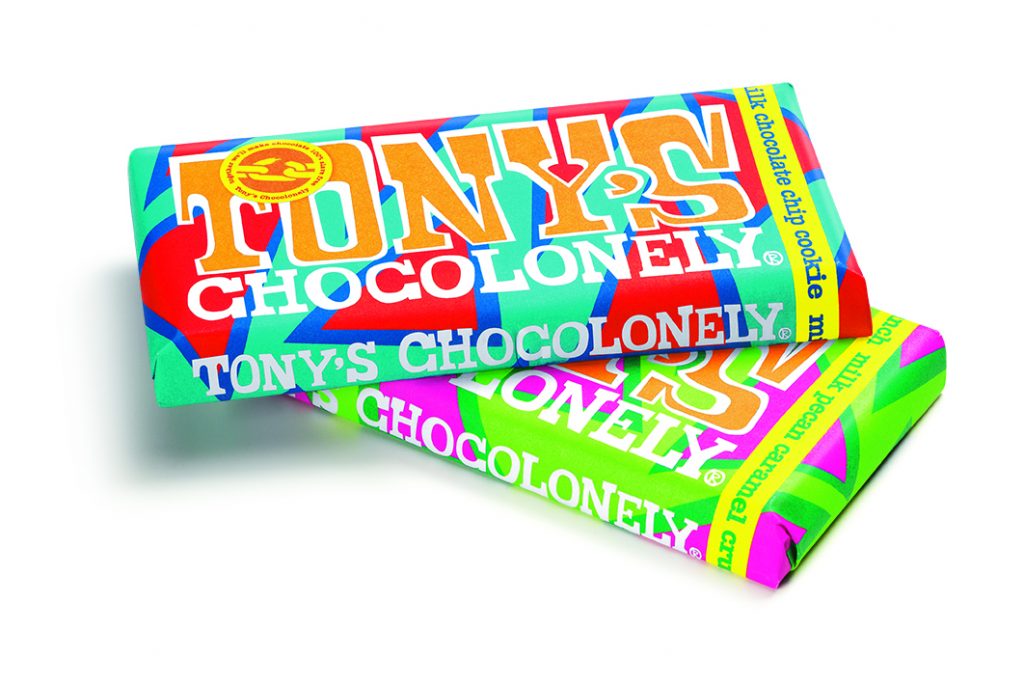 Another ethically minded company is Tony's Chocolonely (hq'd in the UK locally, incidentally, in Richmond).   Tony's Chocolonely calls for positive changes to make all chocolate 100% slave free. The chocolate supply chain is fraught with problems, especially in West Africa. Tony's Chocolonely wants to change that, changing the industry from within by raising awareness of the issue, leading by example and inspiring key industry stakeholders to act. It is supporting independent and non-grocery stores by adding two new chocolate bars to its existing range which are exclusive to them: Milk Pecan Crunch Caramel and Milk Chocolate Chip Cookie.  As always, both new 180g chocolate bars are Fairtrade and palm oil free. Made with responsibly sourced cocoa in fully recyclable packaging with zero plastic, they're available in independents across the UK from June, RRP £3.99.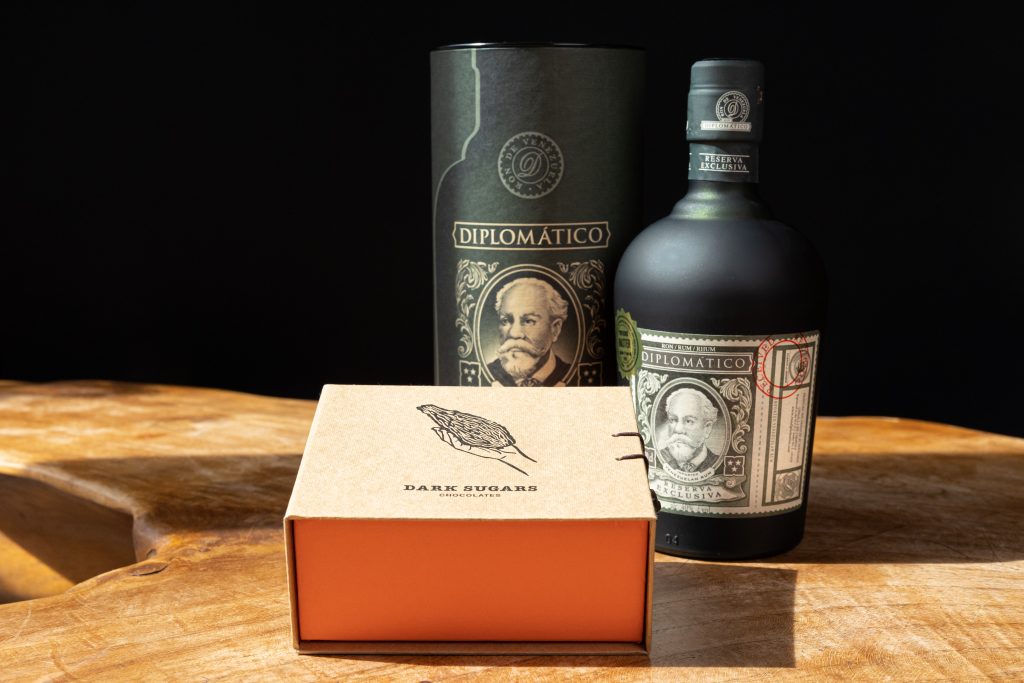 Looking for the ideal gift? Well, two masters of their crafts, Diplomático Rum and Dark Sugars Cocoa House created the ultimate rum and chocolate experience: a limited-edition range of artisanal rum truffles. The chocolates are handmade every week in Greenwich with 75% cacao, fresh cream and dusted with cocoa. They marry premium dark rum and West African-inspired chocolate. The Diplomático Rum Truffle, Blood Orange and Rum Truffle and Rum Crème de Sel Truffles are on sale in-store and online at darksugars.co.uk until September.  But the company constantly has other fabulous, beautifully packaged, products.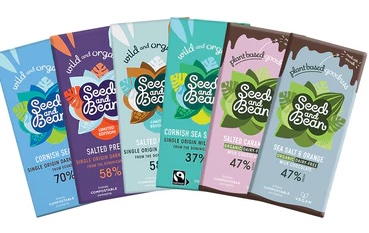 Another ethically minded chocolate company is Seed & Bean. Widely stocked, and in particular by Oxfam, the company has an ethos to create the most ethical, sustainable and delicious British chocolate. And even the wrappers are fully compostable. Organic, and Fairtrade certified, Seed & Bean has a really interesting range of flavours and a good selection of vegan products as well as gift ranges online, including letterbox friendly packs.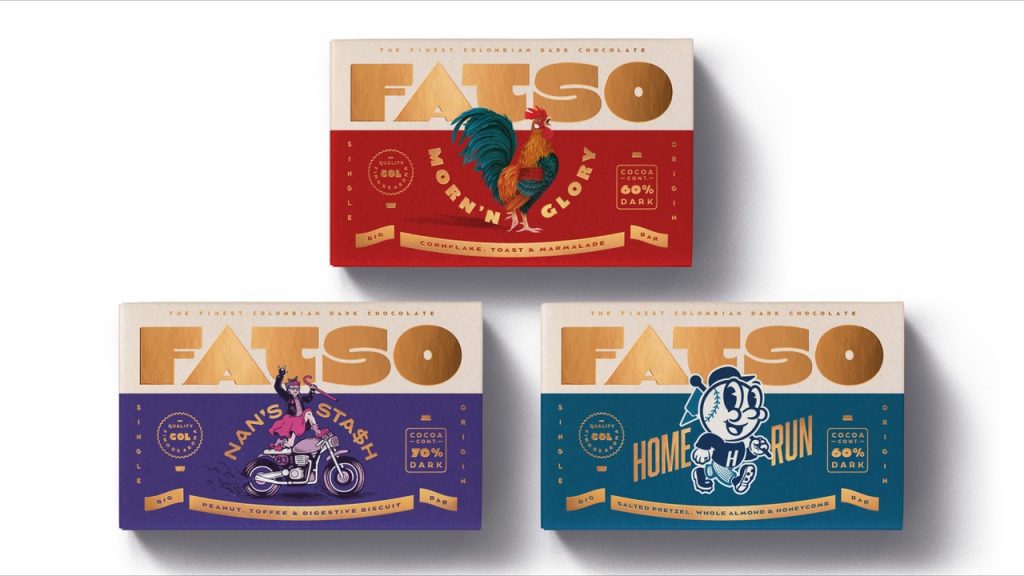 Finally, FATSO, producing 100% ethically produced, chunky bars of dark chocolate. Sourcing the best cocoa from family-run Luker's Farm in Colombia, FATSO is true single origin with Fino de Aroma accreditation (just 8% of cocoa growers are awarded this globally!) and grown with the sustainable future of the local community and our planet in mind. Available in three flavours:  Morn'n Glory a 60% cacao breakfast-inspired combination of cornflake, toast and orange marmalade; Home Run a 60% cacao bar inspired by US baseball with chunks of salted pretzel, whole almonds and honeycomb, and Nan's Stash,  70% cacao – Nan's biscuit tin in a bar; with peanuts, toffee and digestive biscuits. £5.95 for a 150g bar from sofatso.com