Who'd have thought that we would be 'enjoying' temperatures as hot as Spain? If, like so many of us, you aren't able, or willing, to risk flight delays and travel chaos this summer, it's actually pretty easy to recreate that Spanish vibe here in the UK.  With companies like Lidl holding regular 'Spanish' weeks, plus the existing range of Spanish influenced food and drink products available in our supermarkets most of the year nowadays, all it takes is the addition of a glass or two of a good Spanish wine to create your very own tapas evening or even a fiesta! There are lots of great Spanish wines at really good prices in our supermarkets at the moment – for example, Tesco Finest has this  delicious Vinas Del Rey Albarino for just £9.50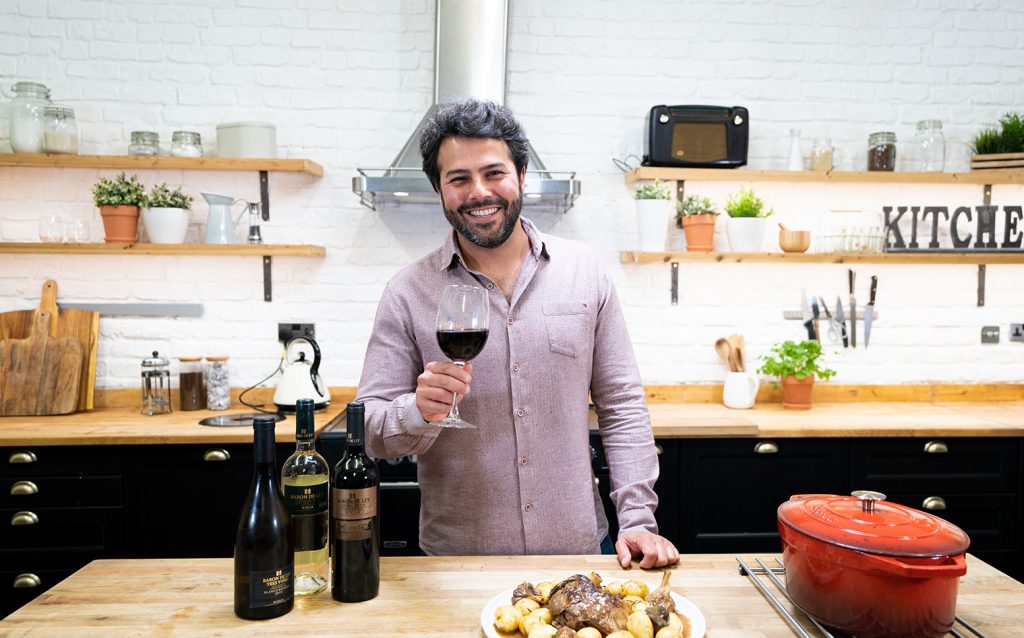 Spanish winemaker Barón de Ley has worked with long-term partner celebrity chef Omar Allibhoy to curate a bespoke edit of Barón de Ley blends that pair perfectly with these flavours.  And below there's a recipe from this top Spanish chef for a really unusual, delicious, umami packed, cheesecake to end the meal.
The wines are widely available and, for the quality, excellent value for money:
Barón de Ley Blanco  2020 (abv 13%),  Waitrose at £8.99 

A blend of Viura and Tempranillo Blanco with a splash of Garnacha Blanca. The nose surprises you with an attractive explosion of exotic aromas, wild herbs and dill. On the palate, a perfect balance of acidity and alcohol, with a fresh, long finish.   PAIR WITH: Cod with Artichokes
Baron de Ley Club Privado Reserva Rioja  2016  (abv 13.5%),  Waitrose at £12.99  
Round and fruity; a versatile wine for any occasion. Made from Tempranillo grapes this wine is  aged for 20 months in American-oak casks and a further 2 years in bottle.   Intense ruby-red colour, the Club Privado is full of ripe fruit on the nose, with spicy nuances. On the palate it has good presence and mouthfeel, with smooth, rounded tannins and a long, ripe fruity finish. PAIR WITH: Paella de Pollo
Barón De Ley Varietales Graciano 2018 (abv 14%), available in Co-op at £12 
A single varietal wine. Graciano is a native and minority grape in Rioja. The complexity of the grape means it can pair with some interesting,  less obvious dishes, like this basque burnt cheesecake, Basque Burnt Cheesecake (see recipe below)
Additional Barón de Ley wines available in UK supermarkets this spring/summer: 
Baron de Ley Rioja Reserva  2017 (abv 13.5%),  Co-op, £11;  Baron de Ley Club Privado Rioja (abv 14%),  Waitrose at £7.99  
BURNT BASQUE CHEESECAKE | MI TARTA DE QUESO VASCA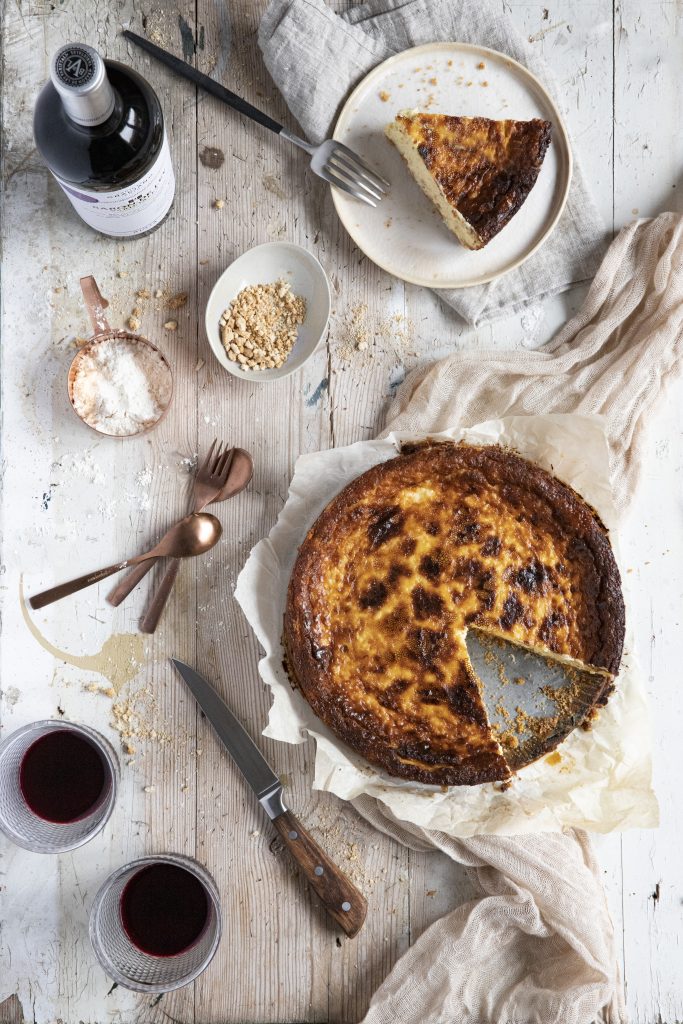 "This recipe is very simple but the result is stunning; just keep an eye on the length of time in the oven and take it out when you think it's undercooked, otherwise your instinct will tell you to leave it in the oven a bit longer. I would like to add that if you change a quarter of the total weight of the Manchego cheese by blue cheese or a smoked cheese it makes it very distinctive and special."
INGREDIENTS FOR THE BASE
135g digestive biscuit
70g butter
INGREDIENTS CHEESECAKE
600g Philadelphia cheese
200g caster sugar
400ml whipping cream
100g Parmesan cheese 
5 eggs (300g)
1 tsp vanilla essence
1 tbsp plain flour
METHOD
For the base: Melt the butter in a small saucepan over low heat until slightly toasted and pour over the crumbled digestive biscuits. Mix with a spoon until combined.
Place the 26cm springform mould over a baking tray,  lined with wet and scrunched baking paper. Fill the base with the biscuit mix, applying some pressure with a spoon (specially in the corners) and making sure it's flat throughout. Place in the fridge for at least 20 minutes while preparing the cheesecake mixture.
For the cheesecake: Finely grate the Parmesan cheese and place all the ingredients in a jug blender. Blitz for about 2 minutes or until smooth.  You can mix it with a whisk as well or use a hand blender.
Pour the cheesecake mixture into the mould carefully and bake in a preheated oven at 190 degrees for about 40 minutes. The centre of the cake should feel runny and undercooked. Carefully remove from the oven and let it rest at room temperature for 3 hours and it's best enjoyed at room temperature without keeping it in the fridge so you can appreciate the creamy heart of the cake and flavours.