It's certainly been 'hot, hot, hot!', and now the temperature has cooled slightly, we can go back to barbecuing, as it's been too hot to consider for the last few days. And when it is so hot, the last thing one wants to do is spend hours in the kitchen prepping the BBQ food! So, in order to make life easier for you, I've been checking out some of the more interesting and exciting easy BBQ products and ranges available: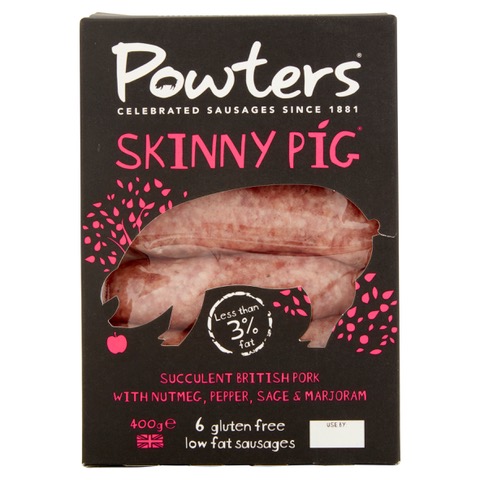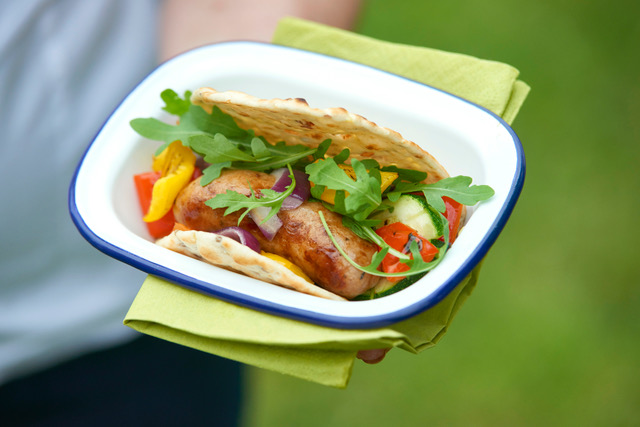 Looking for a tasty, yet healthier, banger? Fire up the grill and try Powters Skinny Pig sausages. . Powters Skinny Pig sausages boast less than 3% fat and are only 97 calories each, yet packed with protein. Made using prime lean leg of British pork and seasoned with nutmeg, pepper, sage and marjoram they have a meaty taste and juicy texture. They're also gluten and dairy free (and rated by many well known slimming groups). Skinny Pig sausages are available from Tesco, Morrisons and Sainsbury's. RRP £3.55 per pack of six.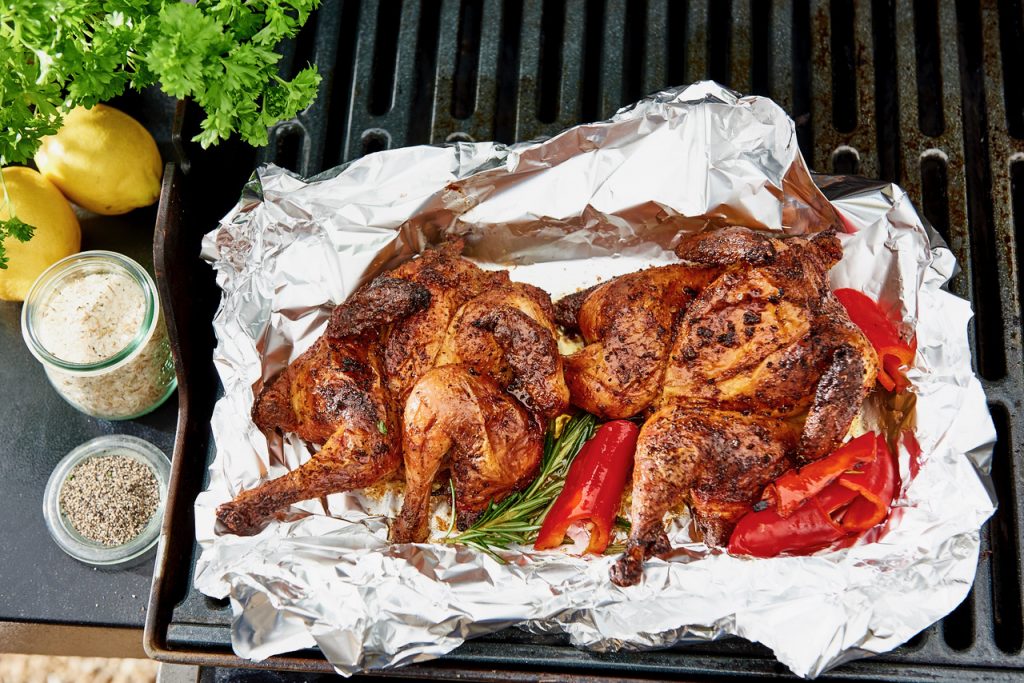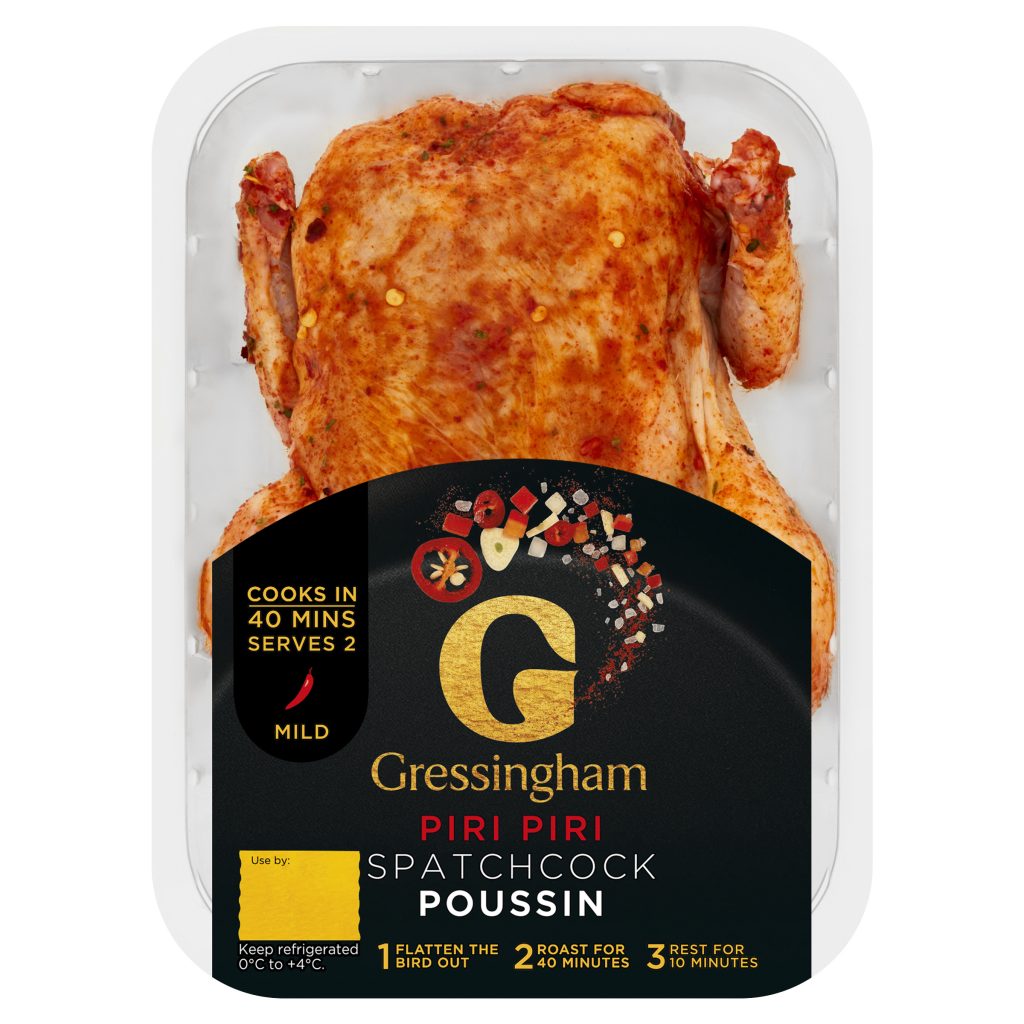 Poultry more to your taste? Then how about a spatchcock poussin? (The bird has been cut along the spine for a fast and even cook) Gressingham (yes, the company that produces those lovely ducks) also produces delicious, ready to throw on the BBQ, smaller spatchcocked birds. The salt and pepper one is available in Waitrose and Sainsbury's and the new Piri Piri version (enrobed in a spicy dressing) is exclusively available in Tesco. From around £3.50, these will serve two with accompaniments, (or one really hungry person).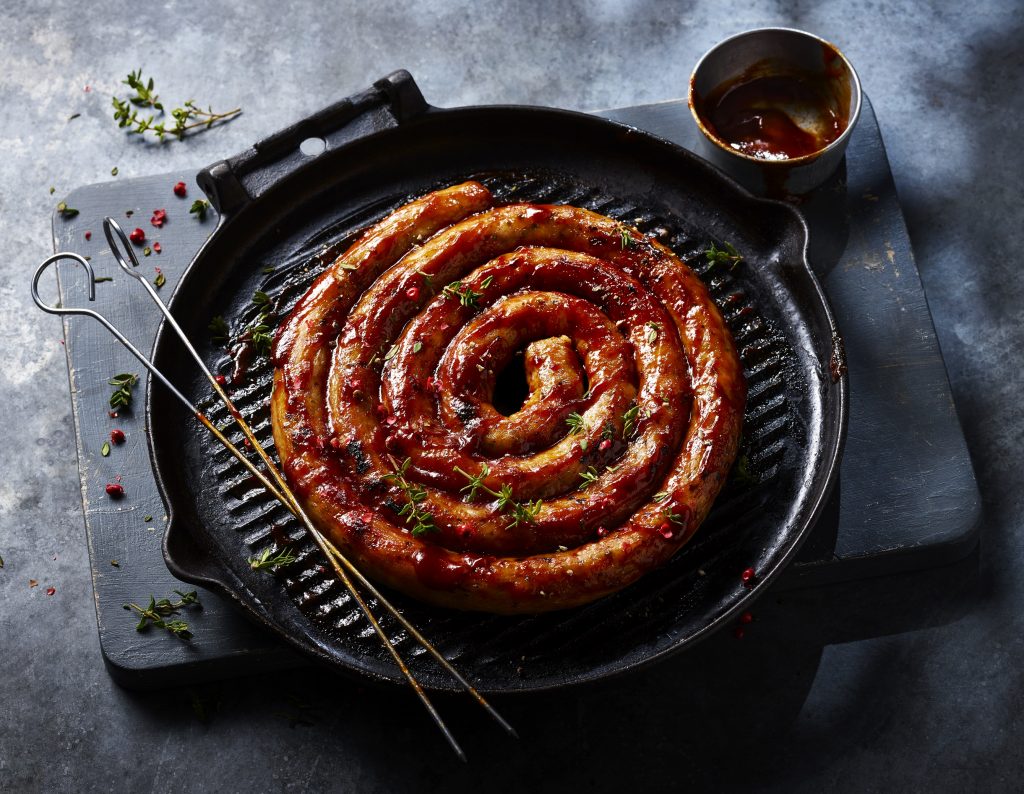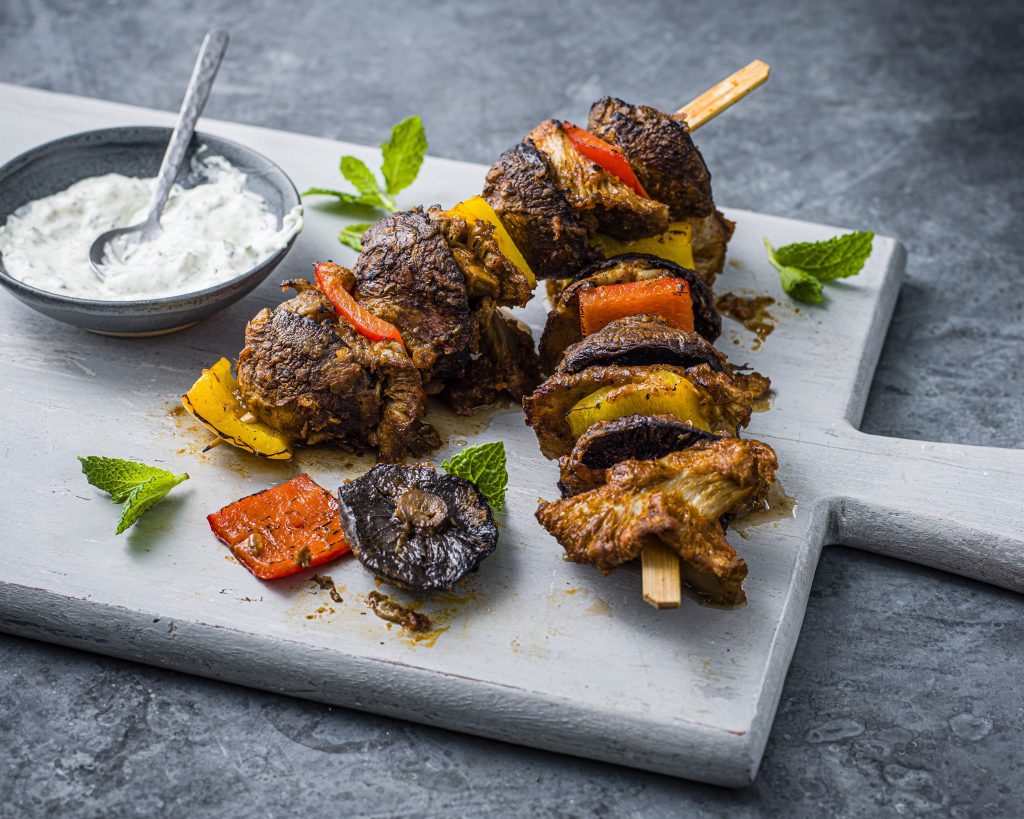 And if you are even lazier than me, you can trot round to your nearest M&S for its superb range of BBQ products, ready just to throw on the grill. I've recently been trying a few, and they were all great. The M&S range of BBQ products is suited to all diets, including plant based and vegetarian (even we meat eaters do love a haloumi quarter pounder!) and there are currently some excellent value offers such as '3 for £12' on BBQ favourites. The Bacon & Cheese sausage swirl (illustrated) is really impressive!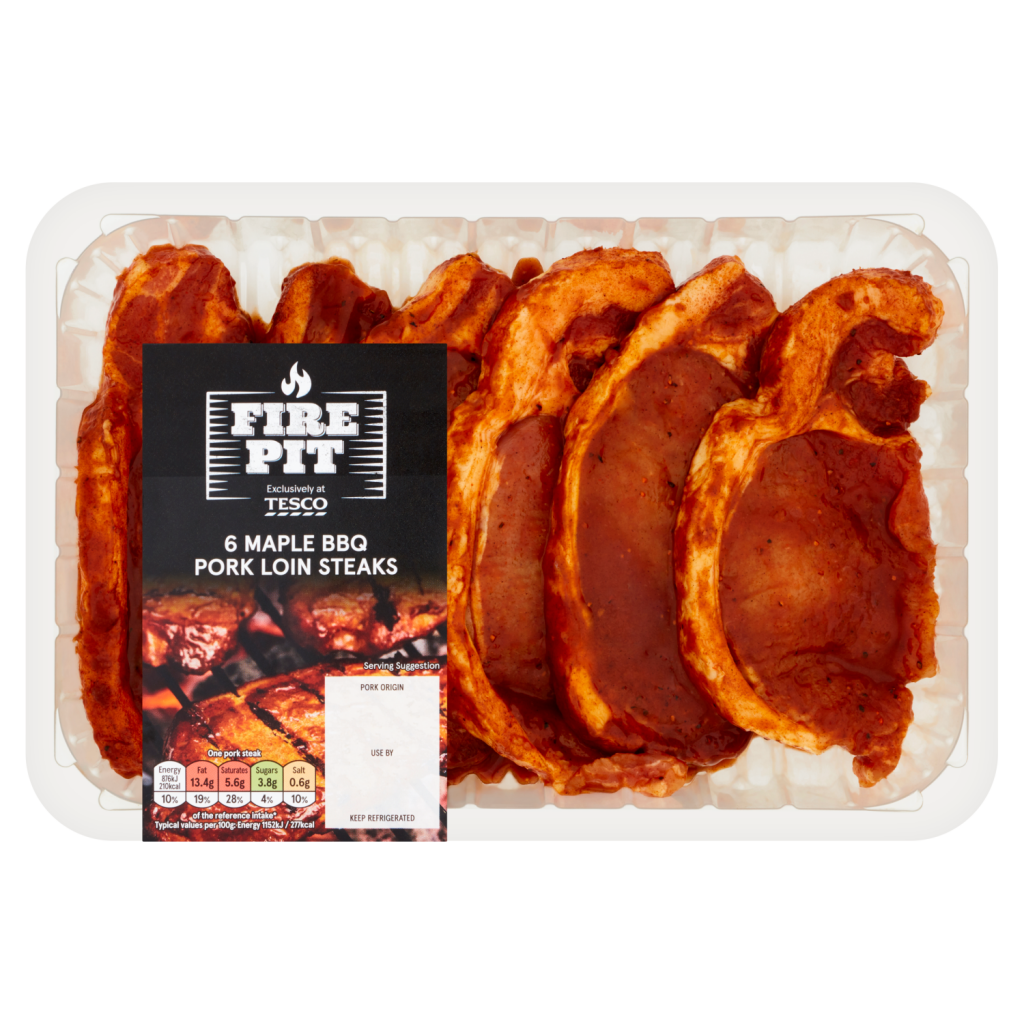 Tesco, too, has a strong range of BBQ dishes that also just need popping into the oven or atop the BBQ. The Tesco Fire Pit range is very tasty indeed, and I particularly like the pork steaks, which make a good alternative to that ubiquitous burger! Tesco has quite a few of its Fire Pit and other BBQ products on offer at the moment for its Clubcard holders. Do look in the freezer cabinets too, as for example, they have great value 800g bags of Fire Pit BBQ chicken thighs for just £3.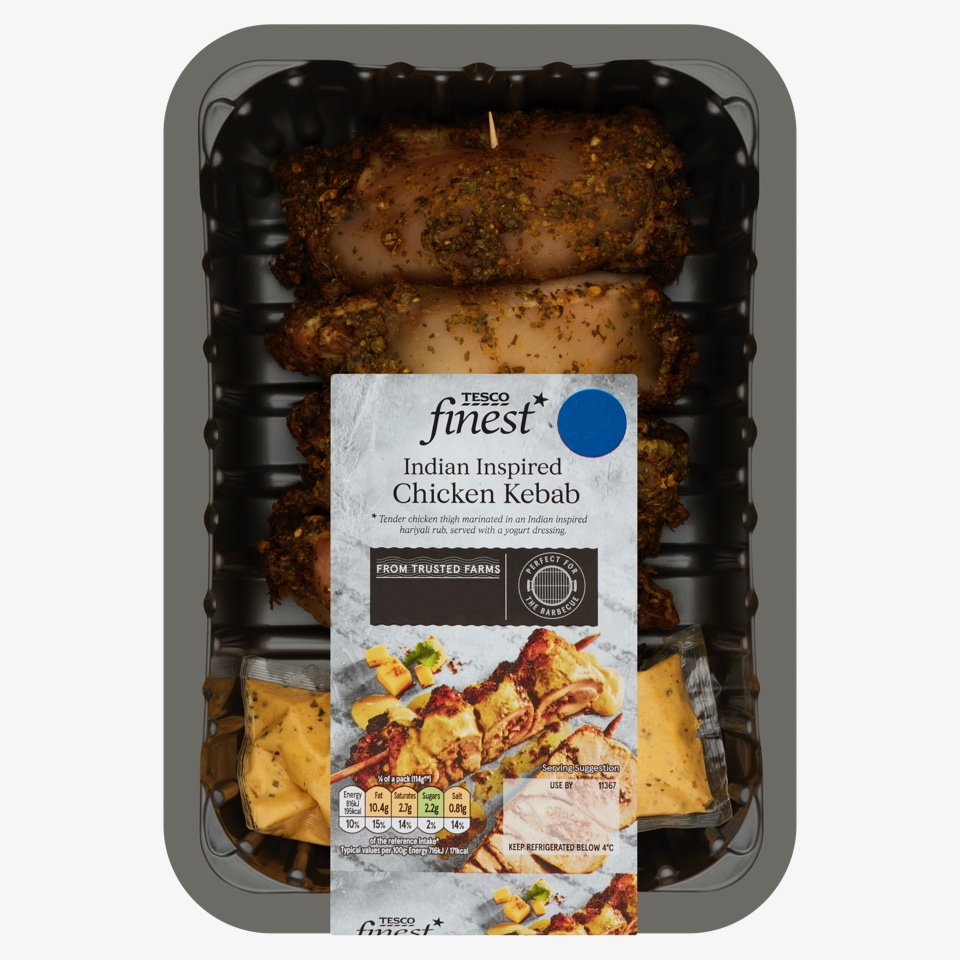 And the Tesco Finest range now includes BBQ products, taking inspiration from around the world. For India, the Finest Indian Inspired Chicken King Kebab with a yogurt dressing and an aromatic hariyali rub, a blend of mint, coriander, and garlic. For more tandoori flavours, try the Tandoori inspired Lamb Kebabs, with a green chilli chutney and cooling mint raita. For seafood lovers, the Garlic & Parsley Butter King Prawns are packed with flavours. Alternatively, for the Caribbean, try the Jerk Inspired Pork Rib Eye Steaks, boneless pork shoulder steaks with a spicy seasoning and hot pineapple sauce. The Finest BBQ range is available in Tesco stores nationwide and online now priced at £6 each or two for £10.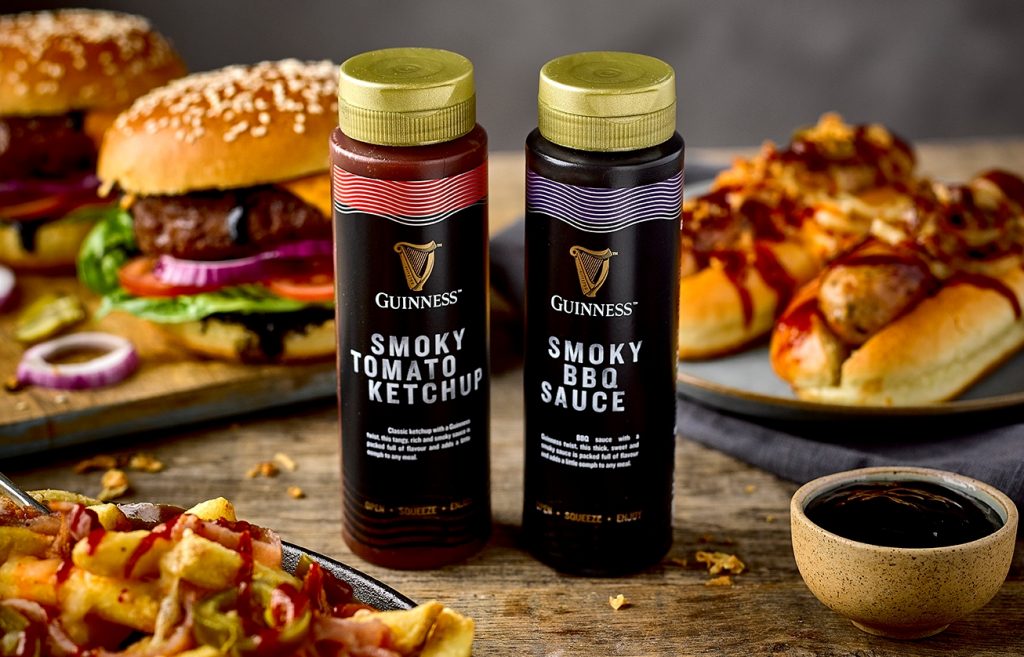 Do you make your own BBQ sauce? I'm afraid I have to confess that I don't! There are lots of great, ready-made, ones on the market, so why faff around making your own? I recently discovered two new, really delicious ones: 'Guinness Smoky Tomato Ketchup' and 'Guinness Smoky BBQ sauce'; a blend of Dublin's finest stout and classic flavours. Teaming up with Manchester's The Flava People, and developed with the expertise of the Guinness team , the sauces balance the iconic beer's smoky rich stout flavour with the sweetness and tang we expect (and love) from ketchup and BBQ sauce. Both sauces, in a 200ml squeezy bottle are available from Tesco £2.00 rrp.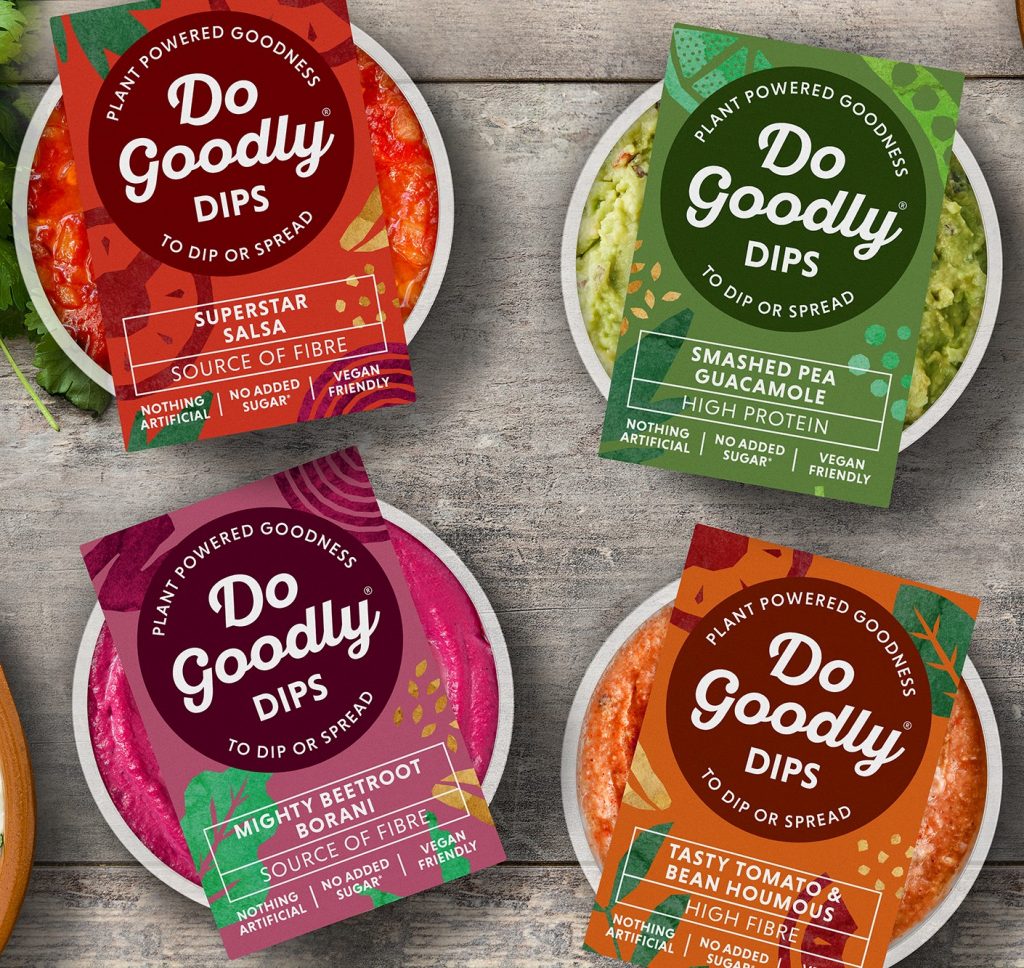 While waiting for the BBQ chef in your household to sort that sizzle, you'll want some tasty dips and salsas to enjoy. Do Goodly is a new, award-winning, company that's keen to promote plant powered goodness with its range. Made with an emphasis on flavour and nutrition, the current range includes: Mighty Beetroot Borani; Smashed Pea Guacamole; Superstar Salsa and Tasty Tomato and Bean Houmous.
Dip or spread, they're vegan, and gluten free, with nothing artificial, or added sugar. These high protein, high fibre tubs are available from Ocado at £2.50 a tub.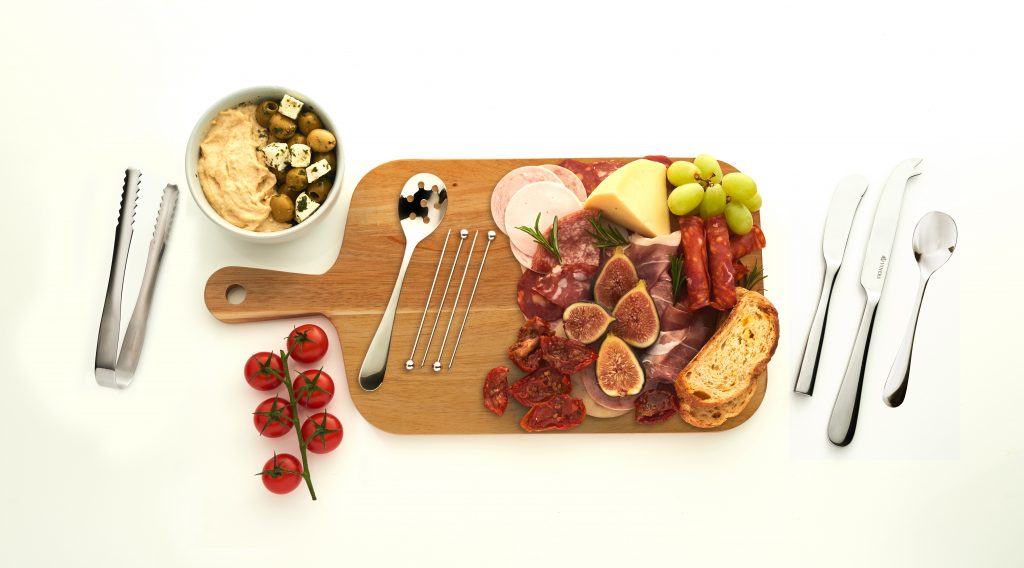 When you're entertaining friends al fresco, either to a BBQ or just drinks and nibbles, presentation is key. This Antipasti Serving Set, with its stylish acacia board, is perfect for appetisers, charcuterie and cheeses, and comes with a range of accessories to make your sharing board one to remember. With stainless steel serving cutlery, it even has petite tongs ideal for serving finely sliced meats. The set includes an olive spoon, cheese knife, small serving spoon, butter knife, tongs, 4 olive picks, acacia serving board and a stoneware bowl. RRP £39 Available from www.viners.co.uk