After mourning the absence of living by the ocean in Sydney and missing my daily surfs.. I have rediscovered the water in the form of the River Thames. Summer is here and the sun is finally out. I decided a while ago to invest in a stand-up paddle board. While trying to avoid buying from that large company beginning with A, I discovered a Twickenham based company Orca Boards!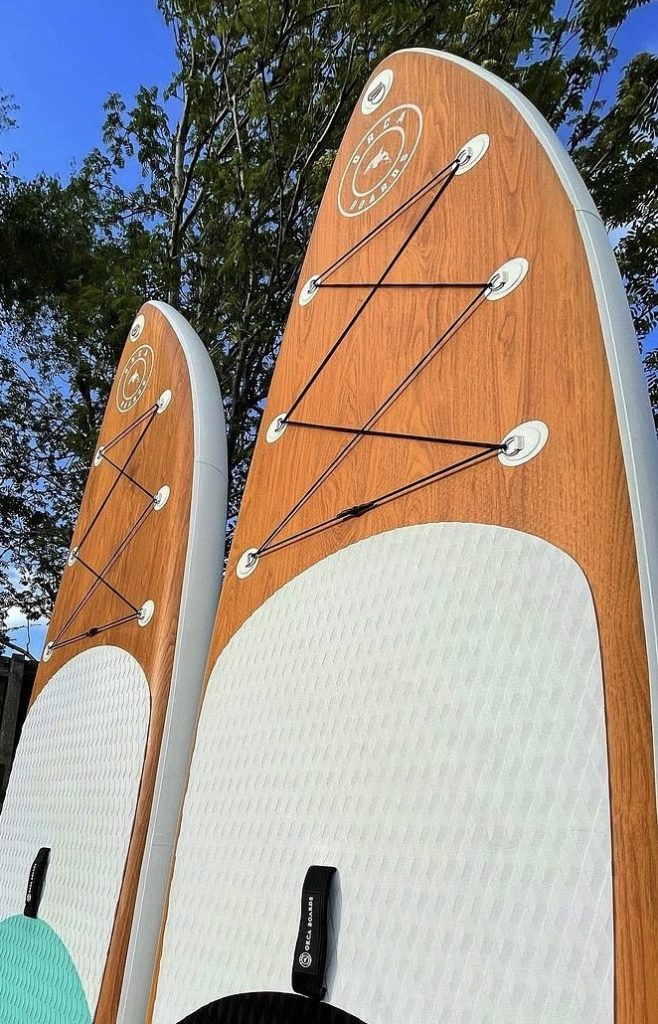 I cannot recommend this family business enough! Run by Eva, her husband Atiqur and his brother Russell, along with their ambassadors, Orca Boards have Earth in their mind and adventure in their heart. They are putting our planet first by using the best quality, eco-friendly materials from the boards to their backpacks and reusable water bottles and promise to keep doing so. Even all of their packaging is made from recycled material and fully recyclable (even the tape). Their aim is to be as sustainable as possible and build a paddleboarding community with like-minded people.
They do local delivery by themselves to reduce the carbon footprint and it is lovely to have such a personalised service. Atiqur delivered mine and gave me some tips at the same time! I really felt valued as a customer and a part of their paddle boarding community on the river. I'll be taking my board with me next time I go to the coast too. I messaged them on Instagram with a question about the pump and they answered straight away with friendly advice. For customers who aren't local – Orca Boards partnered up with carbon neutral shipping partner DPD and all of their suppliers are eco-conscious too.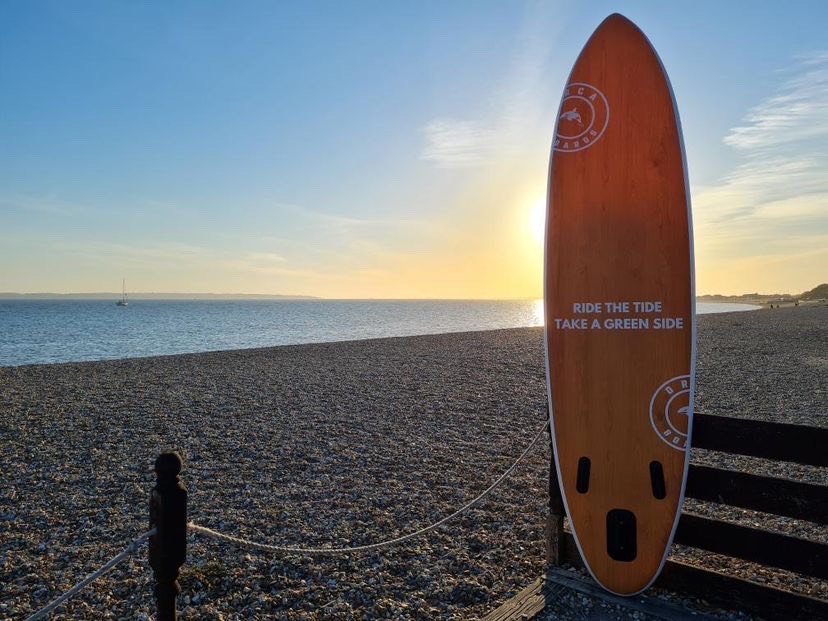 As if they couldn't get any better, they also plant one tree from each sale and provide their products to volunteers to help to look after the Planet. They work together with these volunteers to restore our rivers and waterways in the clean up project with Sea Shepherd UK.
Orca Boards have also pledged to donate proceeds (10% of their profit) from each sale to different conservation projects (e.g. Whale and Dolphin Conservation and Ocean Cleanup). Through their sister social media platform TheLifeofWhales they have raised hundred of pounds and are continuously raising for different Earth friendly charities.
This month, they are raising money and awareness for British Divers Marine Life Rescue (BDMLR) a crucial fund to prevent whale beaching and save other marine lives in the Thames river. Orca Boards recently went above and beyond to rescue Juvenile Minke Whale near Richmond & Teddington Lock.
What an awesome company! I'm off SUPing!!! 🙂
(Orca Boards will offer a 5% discount if you use this code at purchase: UKRIVERTRIBE5)
https://www.instagram.com/orcaboards/?hl=en
https://www.instagram.com/just_one_tree/?hl=en
https://www.instagram.com/thelifeofwhales/?hl=en