At last we are permitted to see our more distant families (or at least many people are), but if you're unable to visit your papa in person, and plan to send a gift by mail order, now's the time to start looking at the options.  Father's Day falls this year on Sunday 20 June – the day before the Government hopes to remove "all legal limits on social contact" (which is of course subject to many caveats).  So better to be safe, than sorry!
I've made your life easier by researching some suggestions for mail order gifts that I think perfect for Father's Day. In fact many companies have launched a special offer package with this date in mind. And don't forget to take advantage of the discount codes for new customers that are offered by many websites.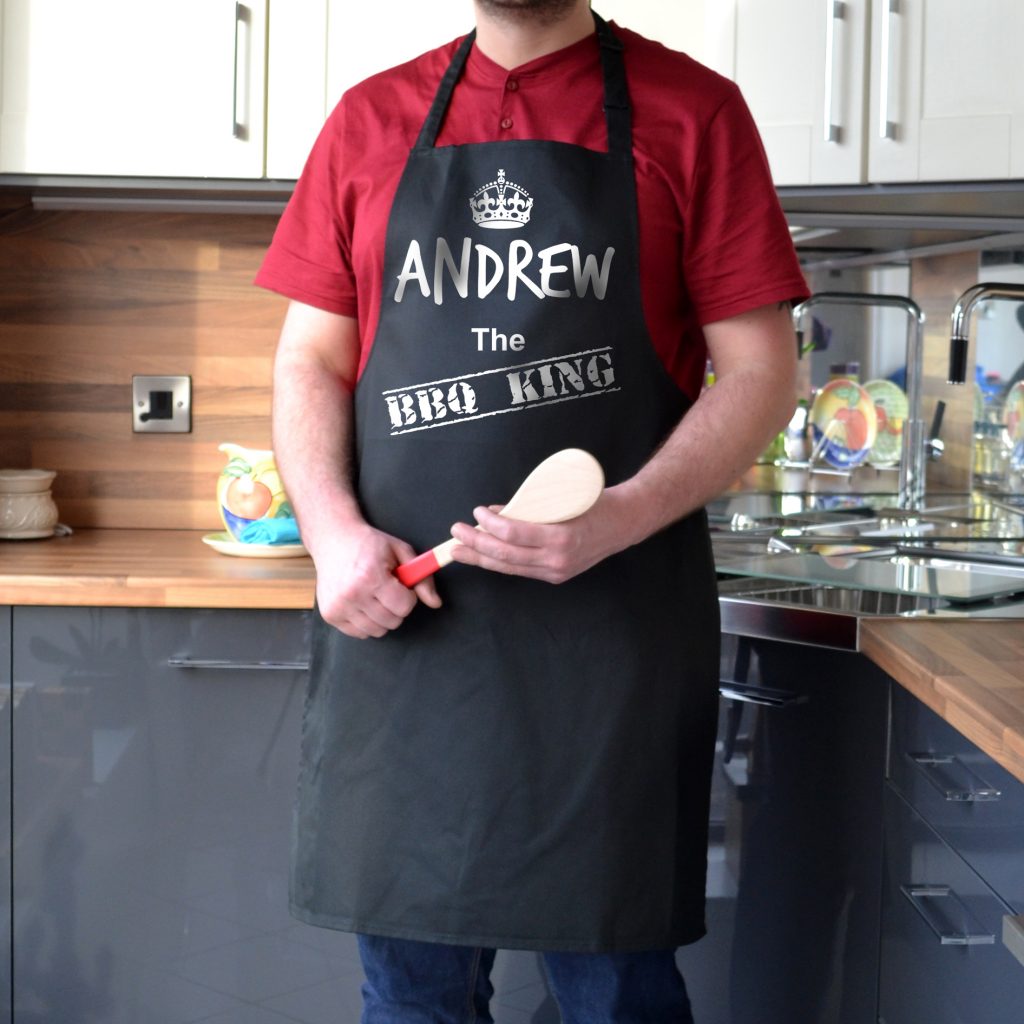 Personalised options: Nowadays you can have so many gifts personalised – making them extra special.  Companies such as Always Personal offer a range of reasonably priced, unusual gifts, such as this personalised cheese board and knife set (£17.95) or perhaps he'd like his name on a BBQ King apron (£12.95).  There's a raft of ideas on the website.
Foodie fathers: Where does one start? If he's a chocoholic you could look at companies such as Chocolate & Love or Seed & Bean or Divine all of which offer mail order and their products are ethically produced and top quality. If he's quite a chocolate cognoscenti you might like to investigate the Amedei range at Kings Fine Food (where you can also buy all manner of other exotic foodie things like caviar, smoked salmon and also hampers)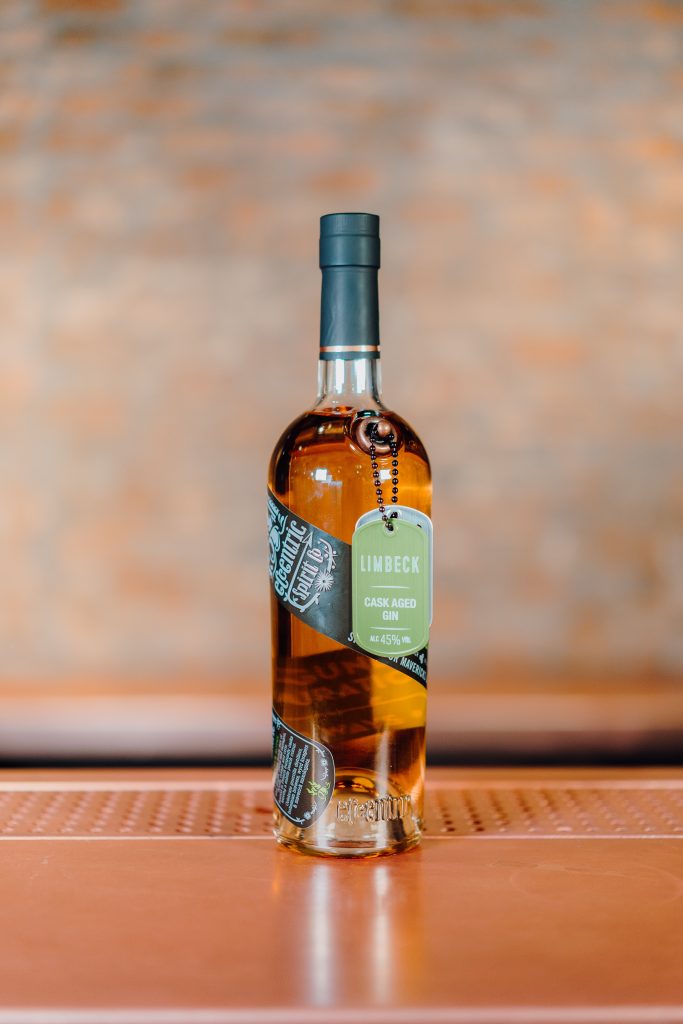 Gin Gin! If gin's his preferred tipple and he's Welsh, or if you just think your Dad's eccentric, check out the Eccentric Gin collection. All produced in Wales, the gins are very good and can be purchased online from In the Welsh Wind.  Its award-winning Limbeck Gin is really unusual (and eccentric!). It's a heady mix of blue ginger, citrus and tarragon, Seville orange and orris, rested in French burgundy casks leaving a subtle peach colour. 
Or, if you want to give a bottle of good gin with a special gin glass and help charity at the same time, check out the range of gifts from Brockmans Gin with donations going to The Drinks Trust.
There's also one of my favourites; the multi award-winning Tarquin's Cornish Dry Gin, apparently Amazon's best-selling gin for three years running! Handcrafted in small batches using 12 meticulously chosen botanicals to create its unique, fresh flavour. £35 for 70cl from Tarquin's online or Amazon.
Beery tastes: There is an assumption that all fathers must love beer, so you have a great choice. Companies such as Flavourly offer a really great selection of mixed cases, and in fact have just launched some special ones for the Euros (great for the football fan Dad). There is also a Scottish selection and some excellent offers such as the Freedom Brewery selection on offer at just £28 (worth over £75) that also includes two free glasses and a beer magazine.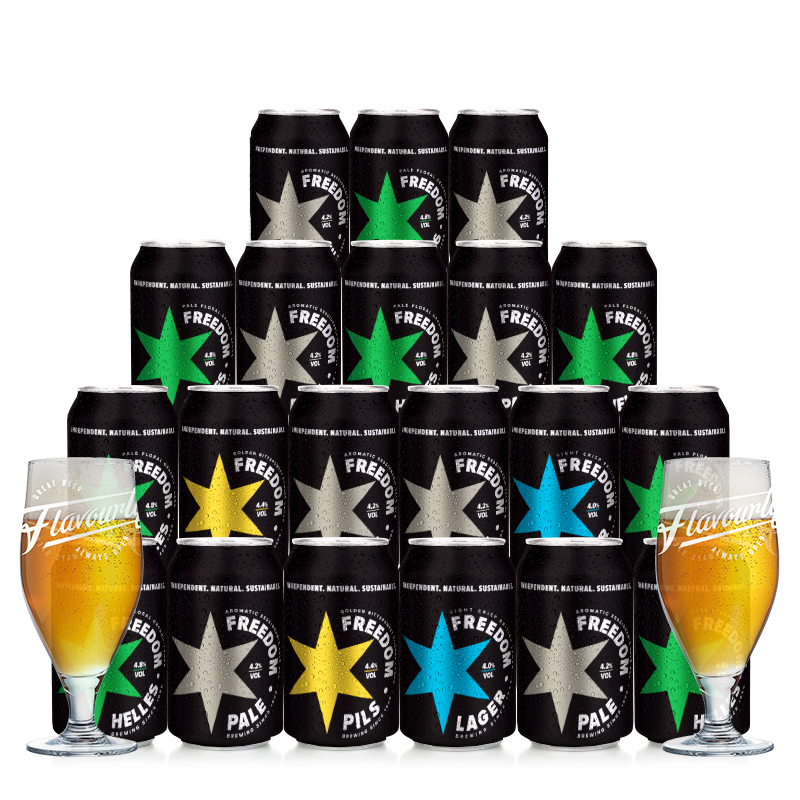 Another beer company is Beavertown, one of London's new wave of trendy craft brewers, This bundle includes the easy-drinking Neck Oil, fruity-and-hop-laden Gamma Ray, the malty Lupuloid IPA and fruity Bloody 'Ell Blood Orange IPA. This 'eight pack' is the perfect introduction to the brewery at £16.99 plus a fiver for P&P. For this and loads of other drinks ideas, including an amazing range of gins at surprisingly good prices, have a look at The Drinks Basket.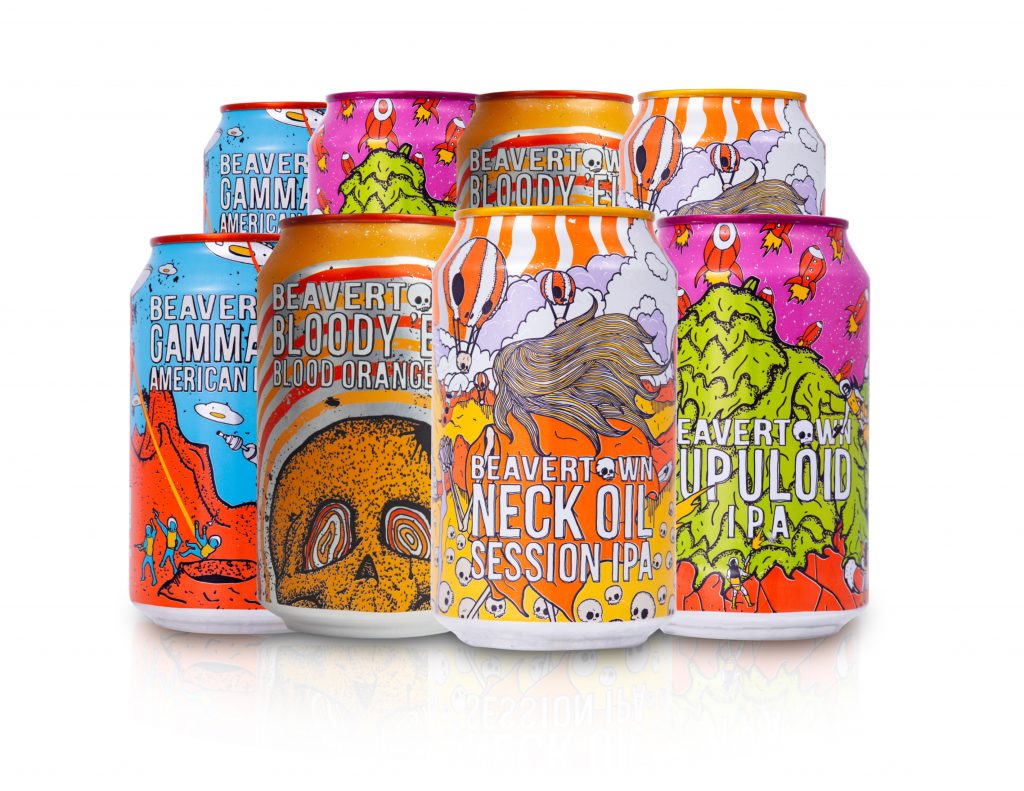 And of course there are companies that specialise in hampers, such as Regency Hampers that has loads of great Father's Day presents. The most popular – based on last year's numbers – was their range of Guinness Hampers, and they have a Man Crate for this year and a Ploughman's Lunch Hamper
If he's taken with the spicier side of things, you could send him a selection of top quality chutneys.  Tracklements has a Father's Day gift bundle at £18.20 or another one to consider is a new kid on the block called Wonky Pickles,which came into being during lockdown, and uses misshapen veg that'd normally be thrown away. It's Father's Day box contains pickle, chutney and relish and the price for the three is £15.  Either of these gifts will tickle those taste buds and be enjoyed with meats, cheeses and of course BBQs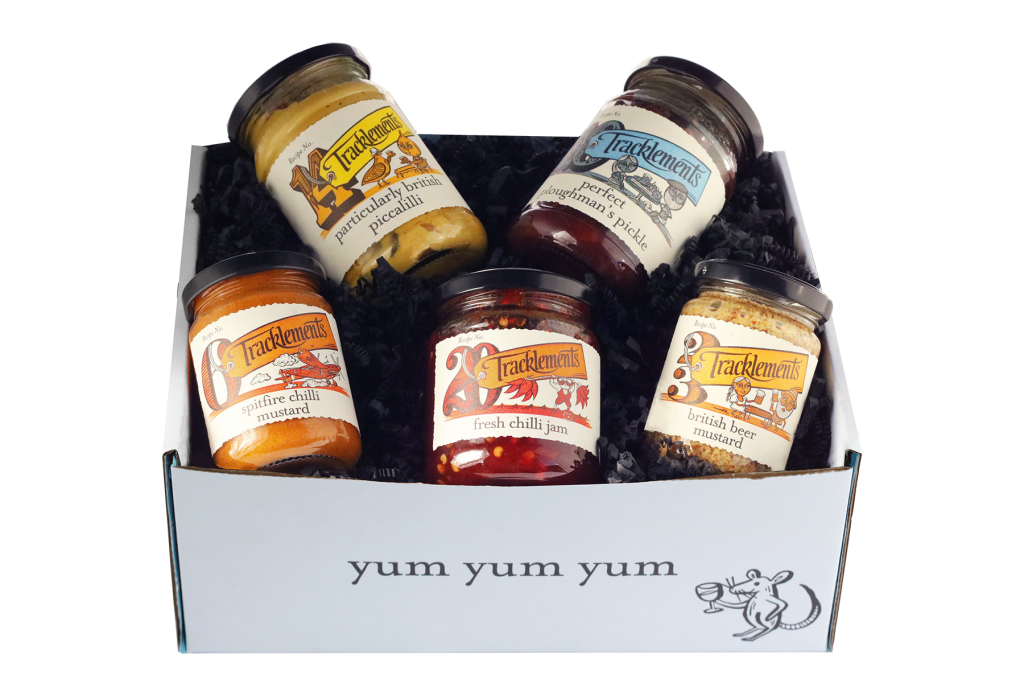 It can be rather tricky to find the perfect gift for a coffee aficionado but if you are, you need look no further, because the roasters and baristas at The Gentlemen Baristas have an Espresso Starter Pack for £24 (plus p&p). It contains three 250g packs of different coffees to try, and can be shipped directly. Each coffee from The Gentlemen Baristas is eccentrically named after different types of hats.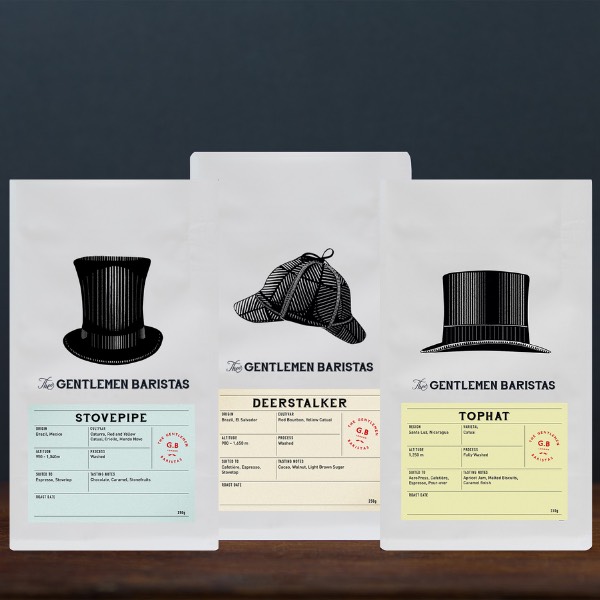 Is he a Peaky Blinders fan? If so, he will love this Peaky Blinders black spiced rum gift set at £18.95 plus P&P, made in the Black Country and available from specialist gift drink company Toast in the Post. There's a whole range of themed boxes available for Father's Day including Liverpool FC as well as whisky and gin gift sets from independent distilleries across the UK.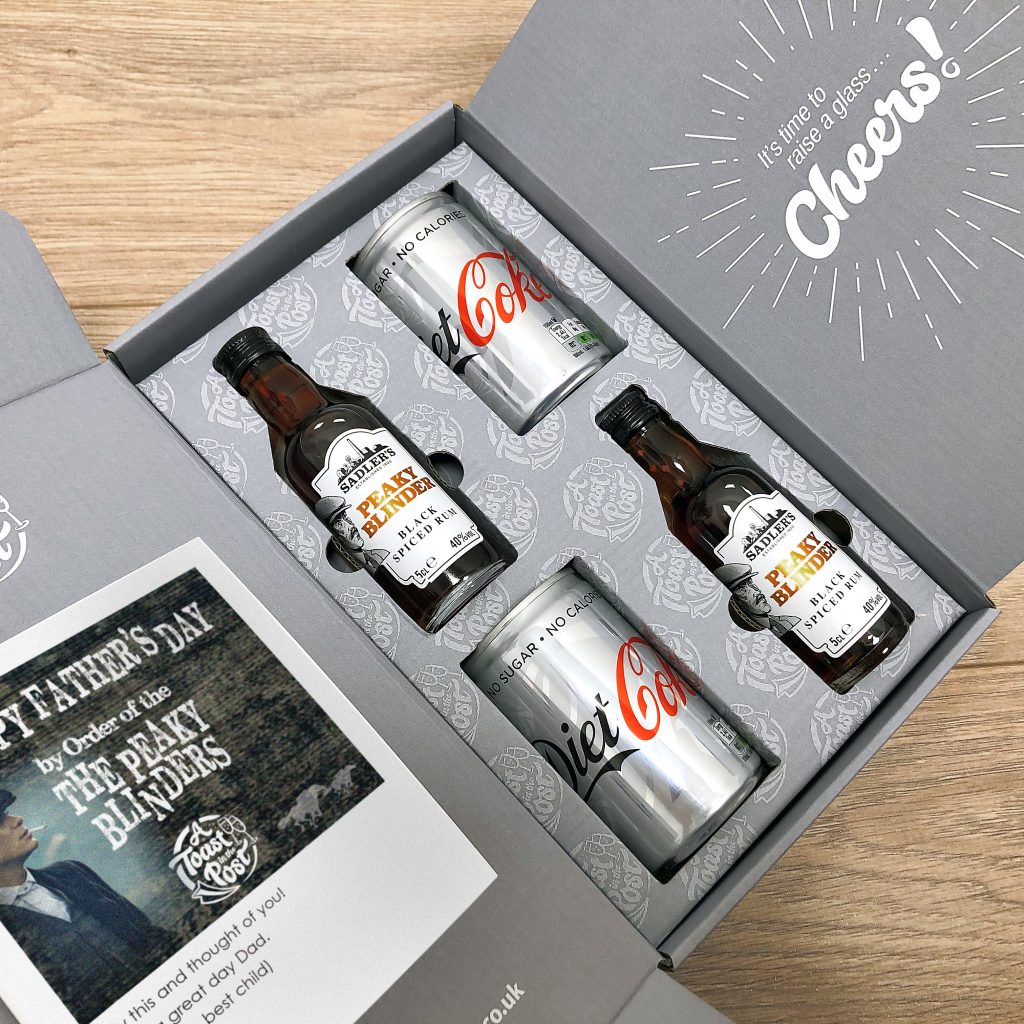 And finally, a letterbox gift company that is aimed at wellness and self-care but has a great little gift that is inexpensive, but will be much appreciated.  The Mini Father's Day box at £10 (inc P&P but allow a week or so) includes Melting Pot Salted Caramel fudge, a 'Dad You're da Best' coaster and a Father's day card. From TreatBox and there are stacks more choices on the website. Each box is beautifully wrapped and can contain a personalized message.