I don't know about you, but for me, the idea of someone offering me choices for our evening meals, and then 'miraculously' providing us with all the ingredients needed, plus instructions on preparing it, seems like a great idea! In essence, that's what many of the meal subscription kits are, and as I have tried some different ones now, I thought I would share my experience.
For someone who isn't used to cooking, or isn't that experimental in the kitchen, these are fabulous! There is usually a wide choice of recipes to suit most diets, and often they are calorie counted, and have an approximate prep/ cooking time, so you really know where you are time-wise. It's also a great way of sampling different ingredients – such as spices – before investing in a full sized pack. And for some dishes – Asian recipes for example – it's great to be sent just the one chilli and piece of fresh ginger needed, so you don't waste food. Step by step instructions are provided too, and the meals are labelled and arrive carefully packed in bags. When selecting your meals, you can see what equipment you need, the approximate preparation time and cooking times. I quite like choosing the 'one pot' recipes so that I can prep them, and then just leave them to cook! An example was the oven baked Normandy Chicken & Apple casserole (Gousto) – very easy and scrumptious.
A word of caution: when you first order, you are usually then automatically subscribed, so keep an eye on your settings and delivery schedules otherwise you might find they have selected your meals for you, based on a previous order. You could come back from holiday to find a couple of boxes with the contents rotting away near your doorstep! I jest though, as they are normally good at confirming your orders by email to remind you.
Let's start with Gousto – currently heavily promoted with TV and press advertising.
It promises a wide range of recipes to suit most diets, and the recipe choice varies each week. You can choose two to four meals, for two or four people, and whether to have weekly, fortnightly or monthly deliveries. The boxes arrive on the day you select when signing up, and they claim to source carefully, using British meat and seasonal British produce where possible. There is also a range of recipes developed with Joe Wicks using lean proteins and lots of fruit and veg. We were tempted by the discounted offer on the first month's deliveries and – like the proverbial curate's egg – it was good in parts. The ingredients are good quality and for anyone who has a caravan, boat or plans a self-catering holiday, it's a great way of stocking up with 'travel cooking supplies'. As I already had full sized packs of many sauces and spices supplied, I have been happily stashing away lots of the pre-portioned packs to take on the boat trips we plan to make this summer, lockdown permitting. And it's definitely good value for money and avoids wasted ingredients. Conversely, there is quite a bit of faffing around with small packages, mostly plastic (but they are trying to reduce plastic use). But after a full month of Gousto deliveries, I have to admit I felt relieved at the prospect of being able to decide for myself what to cook that day, so have adjusted our subscription to just once a month for my 'lazy week'. Gousto is very good value (from £2.98 to £6.25 per serving, depending on number of people and meals per week).
Before I tried Gousto, I tried Mindful Chef. More expensive than Gousto (£6 – £9.50 per person per meal), I found the ingredients excellent, but on occasions I became frustrated at the cooking methods that, to me, had some unnecessary steps. For example: peeling and dicing butternut squash, then boiling it, draining and then frying. Helloo? Surely much easier just to roast in small cubes? Another recipe – for a stroganoff – suggested taking the cooked mince and making meatballs. Another strange step, I thought. so ignored. And the resulting dish was still really delicious! These companies offer an introductory incentive, so if this type of delivery appeals, you'd be wise to try each one for a while, to see which you prefer. But these two are both good and offer a range of styles and dietary options.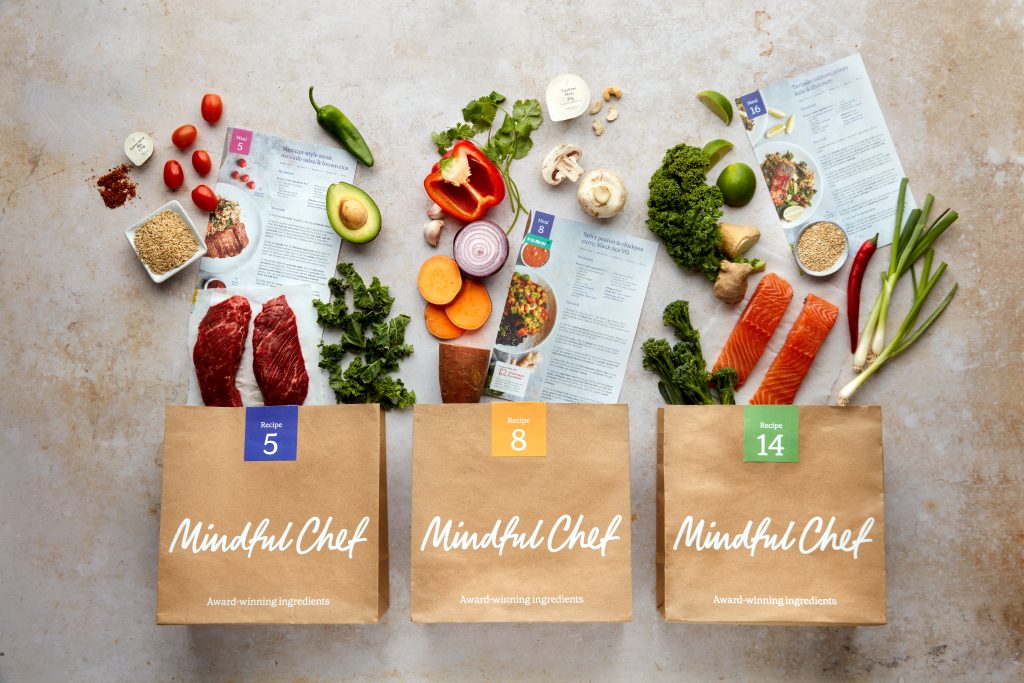 If you have the wherewithal, you might also like to try Love Yourself. This is the ultimate indulgence for a busy person, or a couple with hectic lifestyles and different diet choices. The company will deliver premium food for each day, freshly prepared (and now available nationally). Each 'day' is three meals and two snacks (from £25 per person per day) and there are various themes such as Balanced 2000 or 1600, dairy free, vegetarian, keto or performance. Every meal is scannable via the MyFitness app to keep track of calories and macro-nutrients. The packs are biodegradable and when I tried a day's meals, some of them didn't look that appealing having moved around in their packs during transit, but I have to say that everything was delicious. It is quite expensive though, but the convenience of knowing you have all your meals sorted and ready to eat or heat through can be worth it. Also, this company sensibly offers you the option of a trial box for just £15, delivered.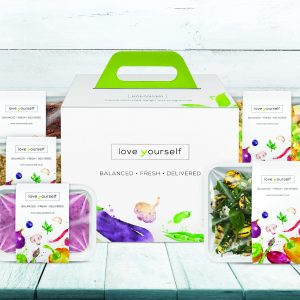 To sum up, these services are a godsend for many people. They offer the chance to be more adventurous and experimental in your culinary repertoire, and avoid food waste.
Do try them out – they can be a great time and money saver.