Okay, summer's officially over apparently, but we can at least take comfort from the fact that as the schools go back for a new year, September also heralds Cake Week (5-11 September). This is a rather smart initiative by the same clever team that invented Chocolate Week, now well established in the culinary calendar. Cake Week has announced a jam-packed week of celebrations, launches and specials, with brands such as Hotel Chocolat, Lily Vanilli, Cutter & Squidge and Rosalind Miller Cakes marking the UK's sweetest seven days. Its aim is to promote cake to UK consumers, encouraging them to support their local bakeries, bake at home and eat more cake! Whether it's coffee and walnut, lemon drizzle or something more adventurous, there's something for everyone to get a taste of Cake Week this September. For more information visit cakeweek.co.uk. Add to this the fact that a new series of Great British Bake Off starts on September 13 there should be no stopping you wielding that wooden spoon or hot footing it to the nearest bakery.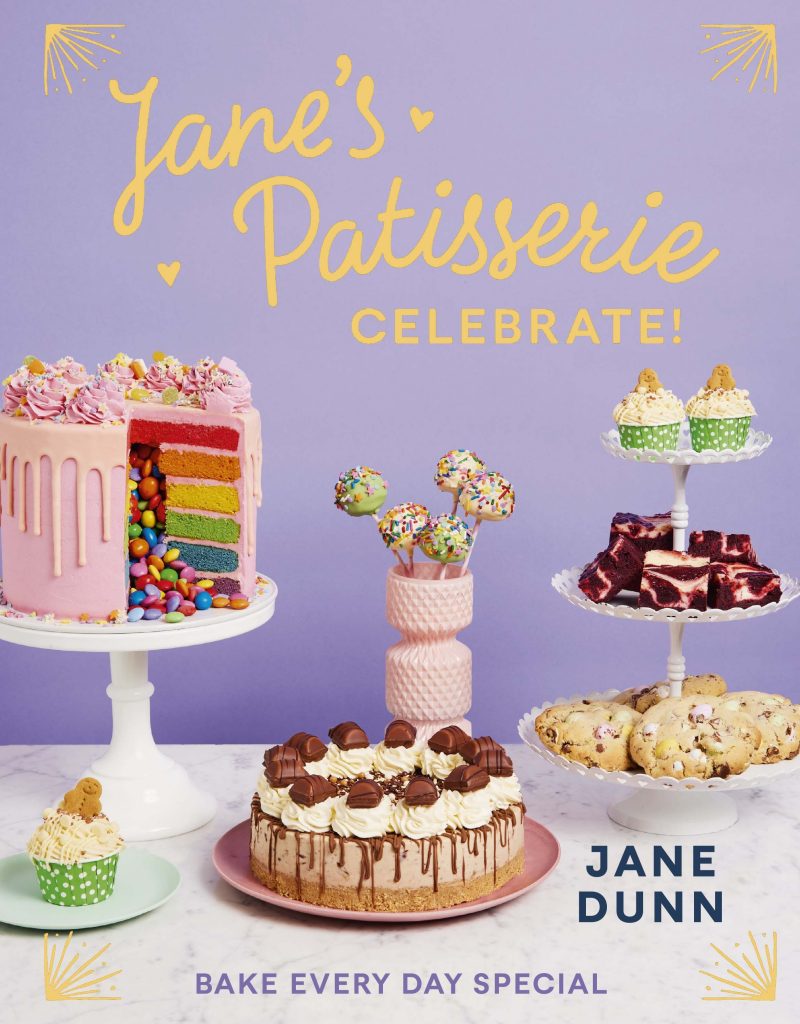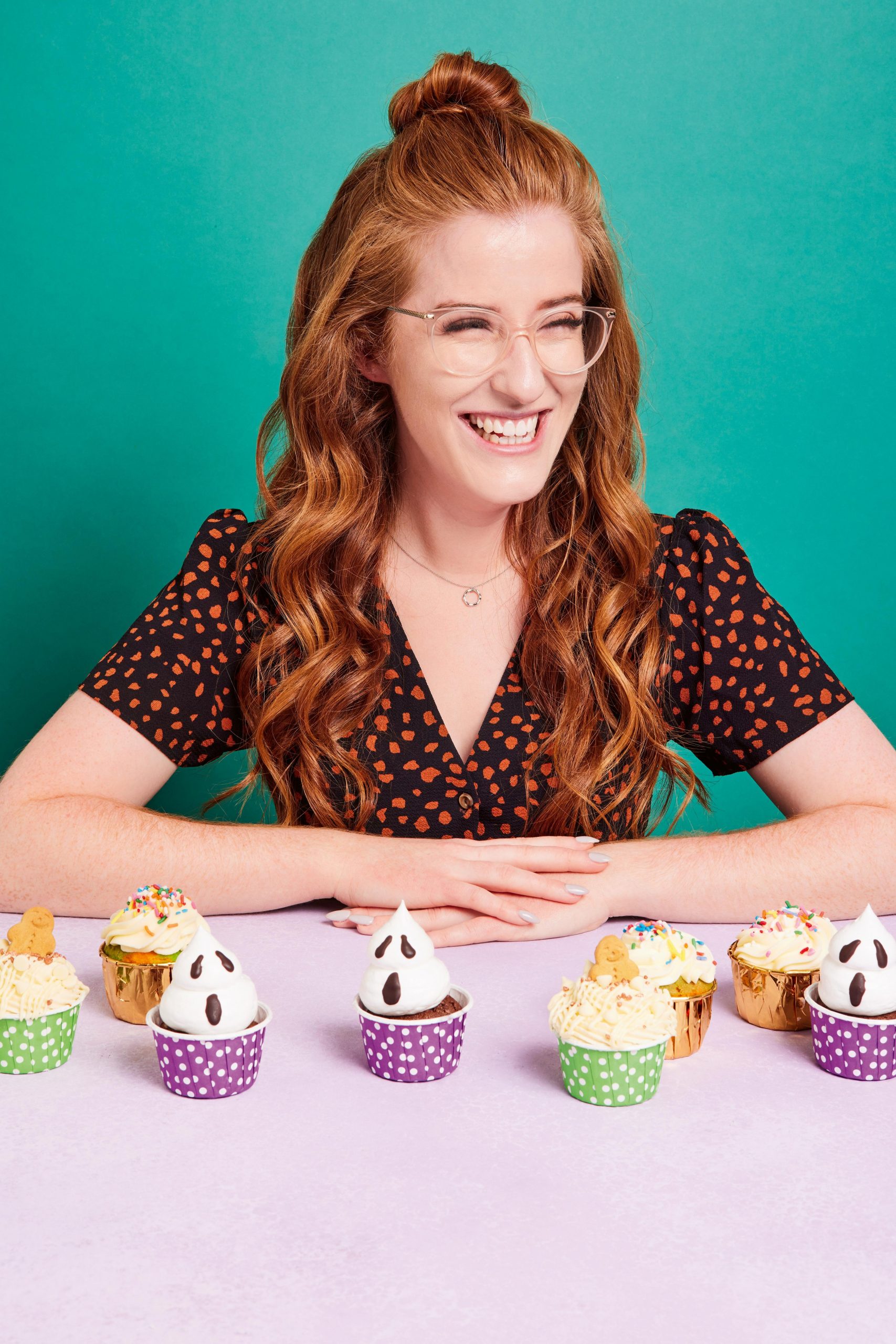 And, perfectly timed for you, I have news of a fabulous new cookbook called Jane's Patisserie Celebrate!. From bestselling author Jane Dunn, the book is packed with simple bakes, flavours and iconic treats to make every day special (and don't we all need that at the moment!). It's published by Ebury Press, at £20 for a lovely hardback. Jane has an enviable number of followers on facebook and instagram (talking of which, please follow me @theseasonedgastronome) and this new book has a recipe for every occasion, featuring her trademark twists on classic flavours, customisable ideas and added sparkle. With 70 new and exclusive recipes requested by her followers, along with some popular classics from her blog, and with a photo for every recipe, this book has everything you need to treat yourself and others.
Here's a delicious recipe for some rather special, and unusual, cupcakes to whet your appetite and inspire you to don an apron and start baking. A margarita is one of my favourite cocktails and I can't think of a nicer cupcake! I've also given you a recipe for Eton Mess Cake, just in time to catch the last of those delicious fresh strawberries, but in true Jane fashion, she also gives tips to adapt it for year-round enjoyment.
MARGARITA CUPCAKES
So, I will say from the beginning that this cupcake recipe is divine and the PERFECT bake for any party… but in my opinion, you can't beat serving them in the summertime. A classic margarita often includes tequila, orange and lime – what forms the lime and orange come in can vary – but for these cupcakes I focused on the tequila and lime only. I wanted a deliciously strong flavour of tequila to soak into the cupcake and be a part of the frosting. However, I also wanted the sweet but slightly sour taste from the lime to come through to keep things fresh. If you do want to add some orange flavour, try adding ½ teaspoon of orange extract to both the cupcake mixture and the buttercream – it is yummy!
MAKES: 12 PREP: 30 minutes BAKE: 20–22 minutes COOL: 1 hour DECORATE: 30 minutes
LASTS: 3+ days, at room temperature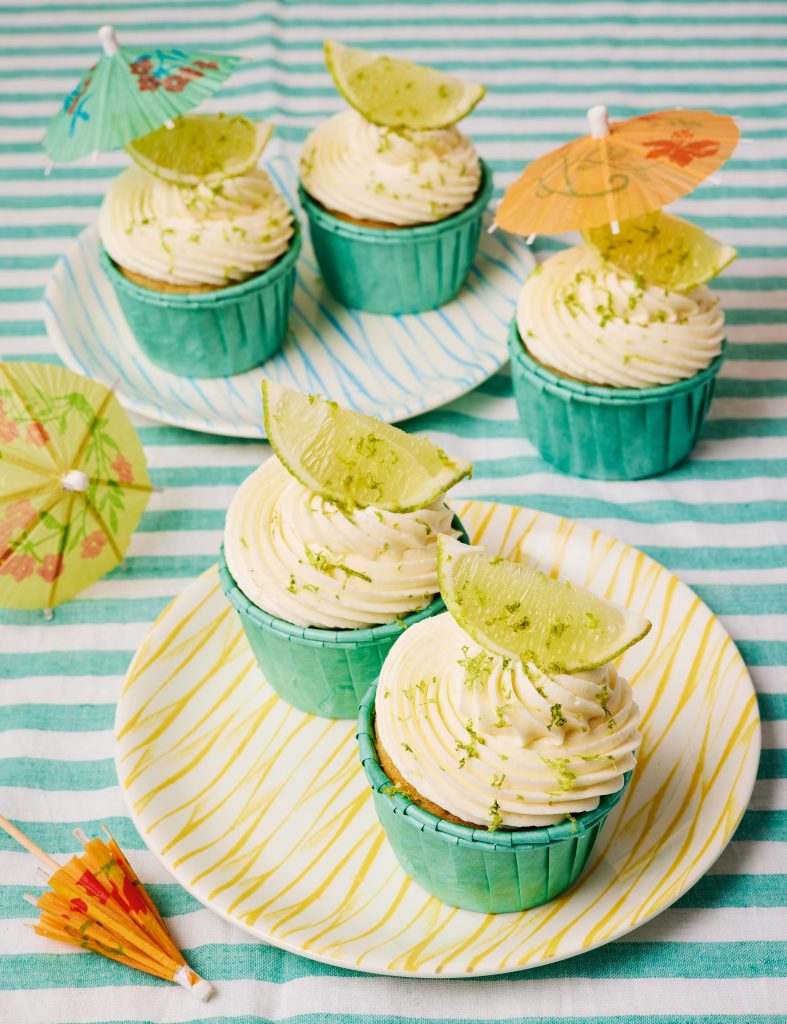 125g unsalted butter or baking spread, at room temperature
200g caster sugar
200g self-raising flour
½ tsp salt
3 eggs
1 tsp vanilla extract
125ml full-fat milk
Zest of 3 limes
180ml tequila
Buttercream
200g unsalted butter, at room temperature
400g icing sugar
50ml tequila
Zest of 1 lime
Decoration
Lime slices
Lime zest
Mini umbrellas
Preheat the oven to 180ºC/160ºC fan and get 12 cupcake cases ready.
In a large bowl, cream the butter and sugar together until light and fluffy. Add the flour, salt, eggs and vanilla extract and beat to combine. Finally, add the milk and lime zest and beat again.
Divide the mixture equally between the 12 cupcake cases. Transfer to the oven and bake for 20–22 minutes. While still warm, pour 1 tablespoon of tequila over each cupcake. Leave to cool fully on a wire rack.
Buttercream
In a large bowl, beat the butter for a few minutes to loosen it.
Gradually beat in the icing sugar until well combined. Pour in the tequila slowly while continuously mixing, add the lime zest and beat the buttercream for a few minutes until light and fluffy.
Decoration
Transfer the buttercream to a piping bag with the piping nozzle of your choice fitted. Pipe the buttercream over the cupcakes however you like.
Top each cupcake with a slice of lime, a sprinkling of lime zest and a mini umbrella.
ETON MESS CAKE
"During the summer months I still crave cake, but I usually want something light and easy to make and this is the perfect celebration bake. Eton Mess in cake form is something that's hard to dislike! The sponges are studded with strawberries to bring some moisture to the cake and it has a wonderful airy texture. Add freshly whipped cream, crushed meringues and some jam and you have the ultimate dessert. If you want to mix it up a little, use a different flavour jam, or even a different berry in the cake."
SERVES: 12+ PREP: 30 minutes BAKE: 25–30 minutes COOL: 2 hours DECORATE: 1 hour
LASTS: 2–3+ days, in the fridge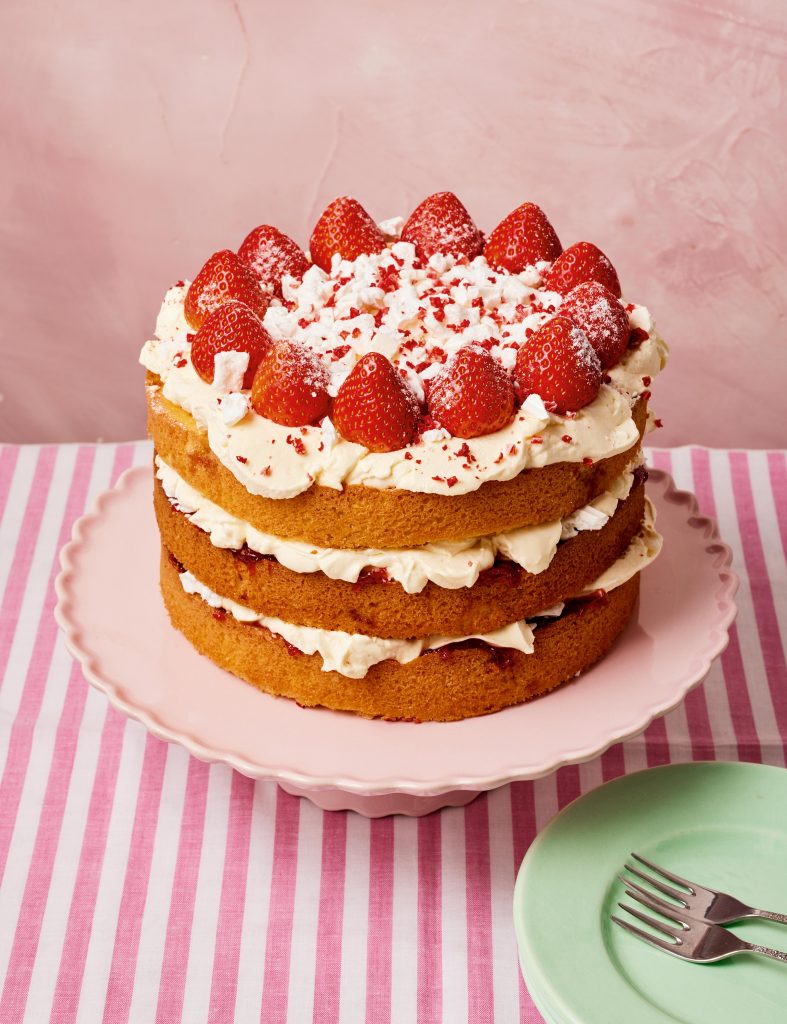 300g unsalted butter, at room temperature
300g caster sugar
300g self-raising flour
6 eggs
300g fresh strawberries, chopped
Decoration:
450ml double cream
75g icing sugar
2–4 tbsp strawberry jam
6 meringue nests
12 fresh strawberries
10g freeze-dried strawberries
Preheat the oven to 180ºC/160ºC fan and line three 20cm springform cake tins with parchment paper.
Add the butter, sugar, flour and eggs to a large bowl and beat until the mixture is smooth. Divide the mixture evenly between the three tins. Lay the strawberries on the tops of the cakes
Put the cakes into the oven and bake for 25–30 minutes. The strawberries create more moisture in the cake batter, so it can sometimes take a little longer to bake. Keep an eye on the sponges – a cocktail stick or skewer inserted into the middle of the cakes should come out clean when the cakes are ready.
Leave to cool in the tins for about 30 minutes, then turn out onto a wire rack to cool fully.
Decoration
In a large bowl, whip the double cream with the icing sugar to form soft peaks.
Spread a tablespoon or two of jam onto the first cooled sponge, and crush over some meringue. Spoon over one-third of the whipped cream and spread as evenly as possible. Add the second sponge layer and repeat. Finally, add the third sponge layer and slather on the remaining cream. Add the fresh strawberries, crumble over the remaining crushed meringue, and garnish with a sprinkling of freeze-dried strawberries.
Extracted from Jane's Patisserie Celebrate! by Jane Dunn (Ebury Press, £20)
Photography by Ellis Parrinder