No doubt, like many of us, you started 2021 with good intentions: eat healthily, take more exercise and so on…and perhaps cutting back on your alcohol intake too? There are now so many new 'no and lo' drinks available, so here is a round up of some of the better ones I've tried.
In the past I've rarely been impressed with any of the de-alcoholised spirits. To be honest, I'm quite happy with slimline tonic with a few drops of Angostura bitters or a can of low cal fizz. Or even just a sparkling water with a slice of lemon or lime, and cucumber is nice too.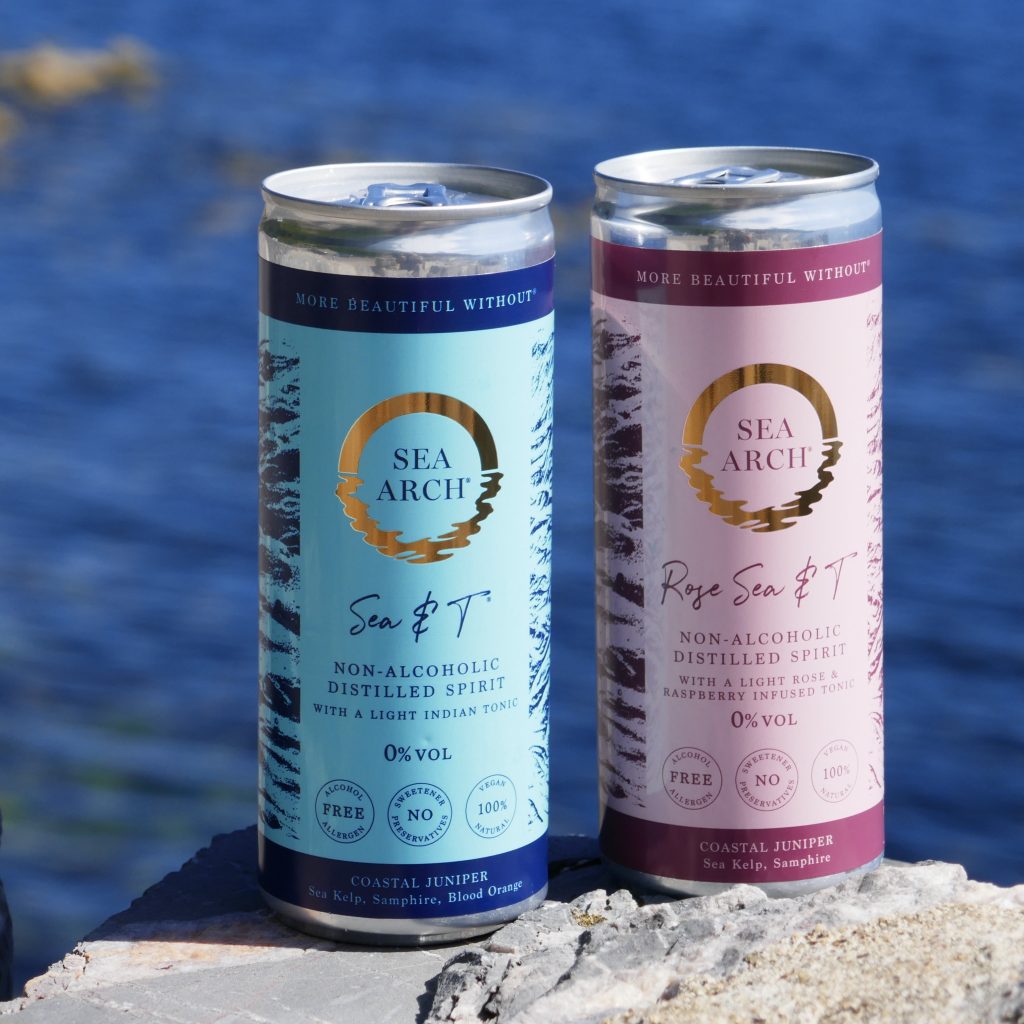 But there are now some quite acceptable alternatives. One of these is Sea Arch Coastal Juniper: crisp and refreshing, with good depth of flavour. Inspired by the sights and sounds of Devon countryside, it's made using traditional distillation techniques. A 'Sea & T' is refreshing and pleasant. From Ocado, at around £25 a bottle. The company has now launched cans of ready-to-drink Sea Arch, the original, as well as 'Rose Sea & T' (blended with a delicate rose and raspberry infused tonic). £2.35 each from Ocado.
Another very adequate gin alternative is Cotswold Green No:1. A classic blend of botanicals is used with juniper and citrus, delivering a smooth and clean taste like gin, but with a healthier and vegan friendly twist. With no calorific or sugar content either, it's great for the health-conscious." Cotswold Green No:1 retails at £25.00 (rrp) for a standard 70cl glass bottle at cotswold-green.com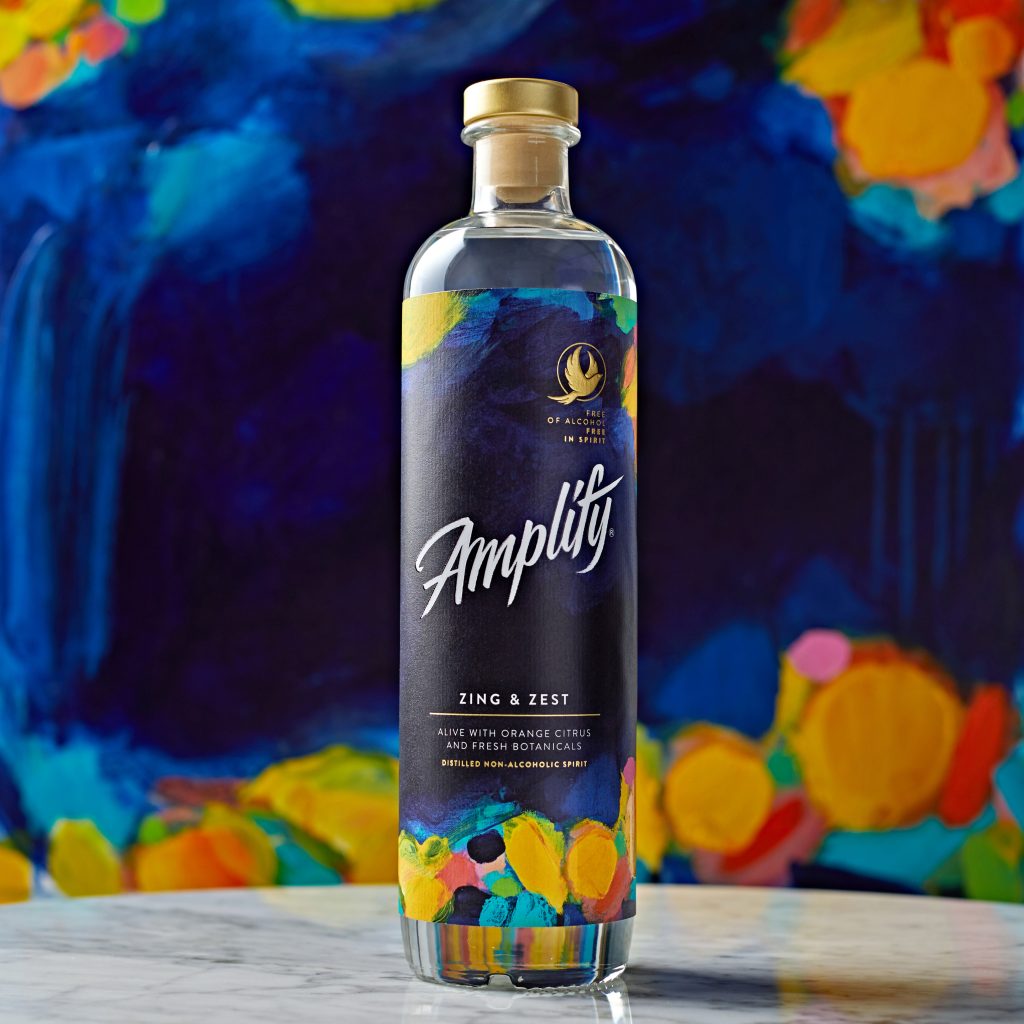 Like traditional spirits, Amplify is distilled and made with a host of invigorating ingredients such as juniper berries, coriander seeds, Angelica root, lemon peel, lemongrass, and ginseng root. These fragrant botanicals combine with orange and citrus notes to provide a very refreshing, pleasant drink, without the need for alcohol. Amplify's perfect serve is on the rocks with tonic and a twist of fresh pink grapefruit, but it also tastes good in classic cocktails, summery Spritzes, and spiced seasonal serves. Available from Morrisons, Tesco, Amazon, Harrods, Drink Supermarket and Master of Malt. RRP £15 (50cl bottle).
Another range of highly acclaimed 'spirits' is Australian brand Lyres, which makes a wide range of exceedingly tolerable spirits substitutes, including rum, whisky, gin and much, much more – even absinthe! It's named after the Australian Lyrebird – the world's greatest mimic!
From £23.50 at Lyres.co.uk and other good online retailers, Cocktail sets are available too, which make a great present. Lyre's Italian Spirit makes a really excellent substitute for a Campari soda and the interesting thing about Lyres is that the company has mimicked that viscosity one feels with the real McCoy. They really are good.
When it comes to wine alternatives, in your local Tesco there are some very good own-label sparkling lo/no alcohol wines at around £3 a bottle. I offered some of these last year at a drinks party (remember those days?) and those who tasted them were very impressed by the quality and value. Other supermarkets too have launched good ranges of no/lo alcohol drinks too, including Aldi.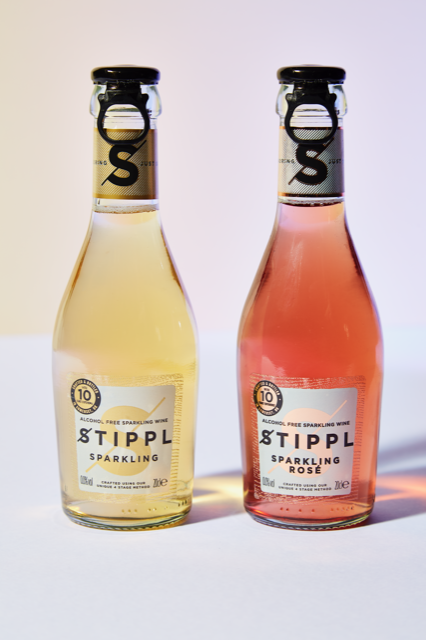 But for some of the best ones it is worth going online and stocking up. A particularly good one I find is Stippl, available in white and rosé from stippl.co.uk at £20 for six 20cl bottles. While not cheap, these small bottles, served chilled, and in the right glass, really do give a sense of indulgence, and the contents are a delicious and refreshing wine substitute.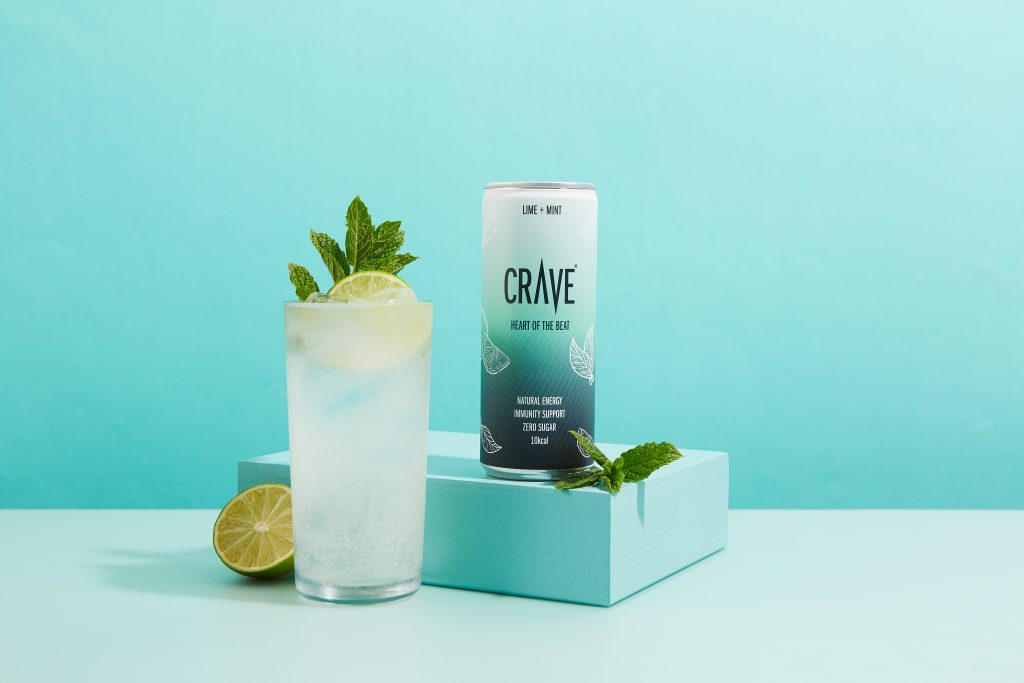 But what if you fancy a cocktail? I'd definitely look at trying Crave. With no sugar or artificial sweeteners, the 250ml cans only contain 10 calories! They claim to offer natural energy and immunity support (each contains 80mg of caffeine from organic green coffee beans and essential B & C vitamins, in case you wondered). Three flavours are available, based on popular cocktails: Mint & Lime (Mojito); Passion Fruit & Vanilla (Porn Star Martini) and Pineapple & Coconut (Pina Colada). From £5 for an assorted pack of three at cravedrinks.com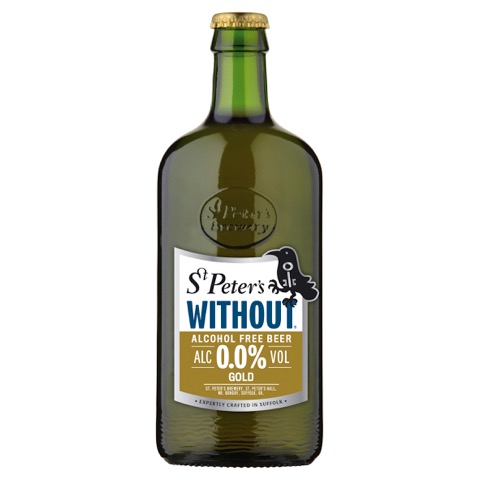 If beer's normally your tipple, then widely available St Peter's Without is perfect. Three varieties: Without® Original, Without® Gold and Without® Elderberry & Raspberry, offer zero alcohol and lower calorie options for ale and lager drinkers. The Without® range is made using all-natural ingredients, is vegan and completely free from alcohol. Around £2 a bottle and available from Asda, Tesco, Co-Op and from www.stpetersbrewery.co.uk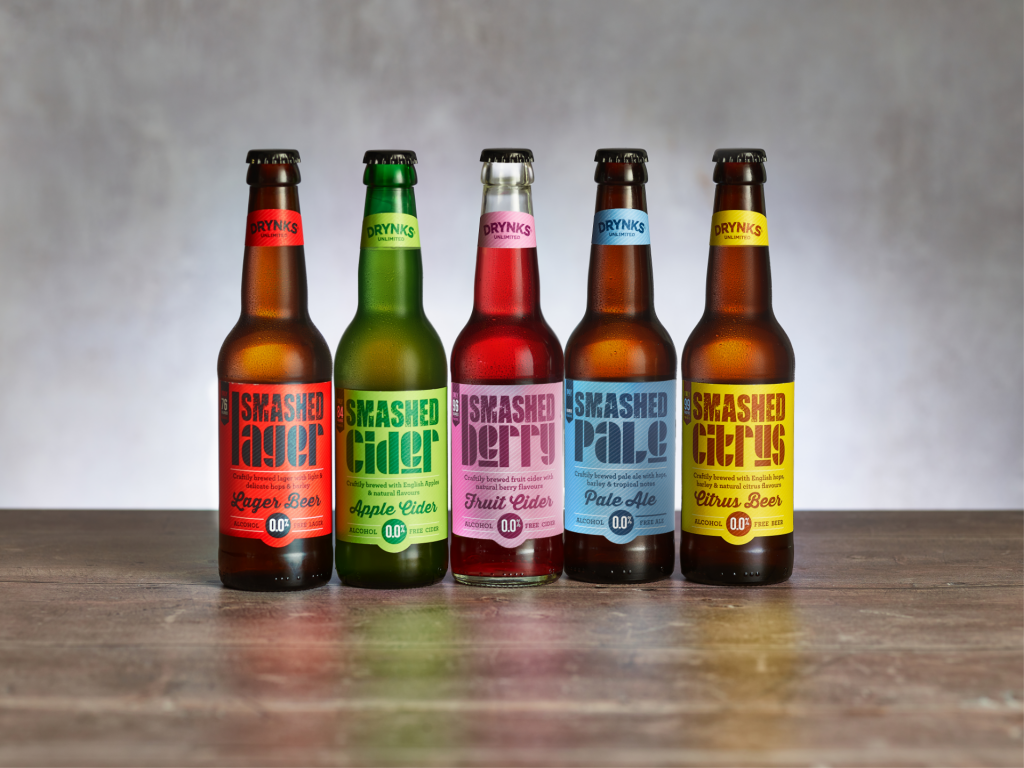 Still on beers, but adding a rather nice cider too, is Smashed from brewer Drynks Unlimited. Available in cans or bottles, Citrus beer, berry cider, apple cider, lager and pale ale comprise the range.
They are refreshing, alcohol free and also low calorie (around 100 calories per can). Sadly not yet in mainstream supermarket distribution, but you'll find them available widely online at around £2 a can/bottle.
Cheers!