Whether you're concerned about the rumours of product shortages or, God forbid, a lockdown, or just an organised person who plans well for the festive season, it's time to start planning mail order Christmas gifts. Some companies will let you request a specific delivery date, and if not clear on the website, it's worth a quick phone call or email to ask if they can hold the delivery till nearer Christmas. I've done some research into a variety of fabulous foodie gifts for you to consider.
Products that once seemed highly decadent – like smoked salmon – are readily available in our supermarkets, so that special 'edge' has tarnished a little. To regain that, it's worth looking at some of the smaller, artisanal, smoke houses and their products. For example award-winning smokery London Smoke & Cure produces the most tremendous products. The sashimi-grade cold smoked salmon is sublime, the range of charcuterie, such as the air-dried Coppa or the Bresaola are outstandingly good. There's a Charcuterie Box for £29.50 or the Christmas hamper for £79.50 (includes a half side of the salmon, plus eight packs of charcuterie and bacon) will be a very welcome foodie gift. How about a monthly bacon or charcuterie subscription, or a voucher? The company also runs a series of smoking workshops at the South London Smoke School from £99. Full info on all this is at Londonsmokeandcure.co.uk
If you really want to be ultra decadent, companies such as Kings Fine Food have a great range of top quality produce and will pack your online order into a gift box for you. This allows you to prepare your own, bespoke, hamper selection. Marrons glaces, Smoked salmon, caviar, champagne, truffles…it's all online – plus lots more https://www.kingsfinefood.co.uk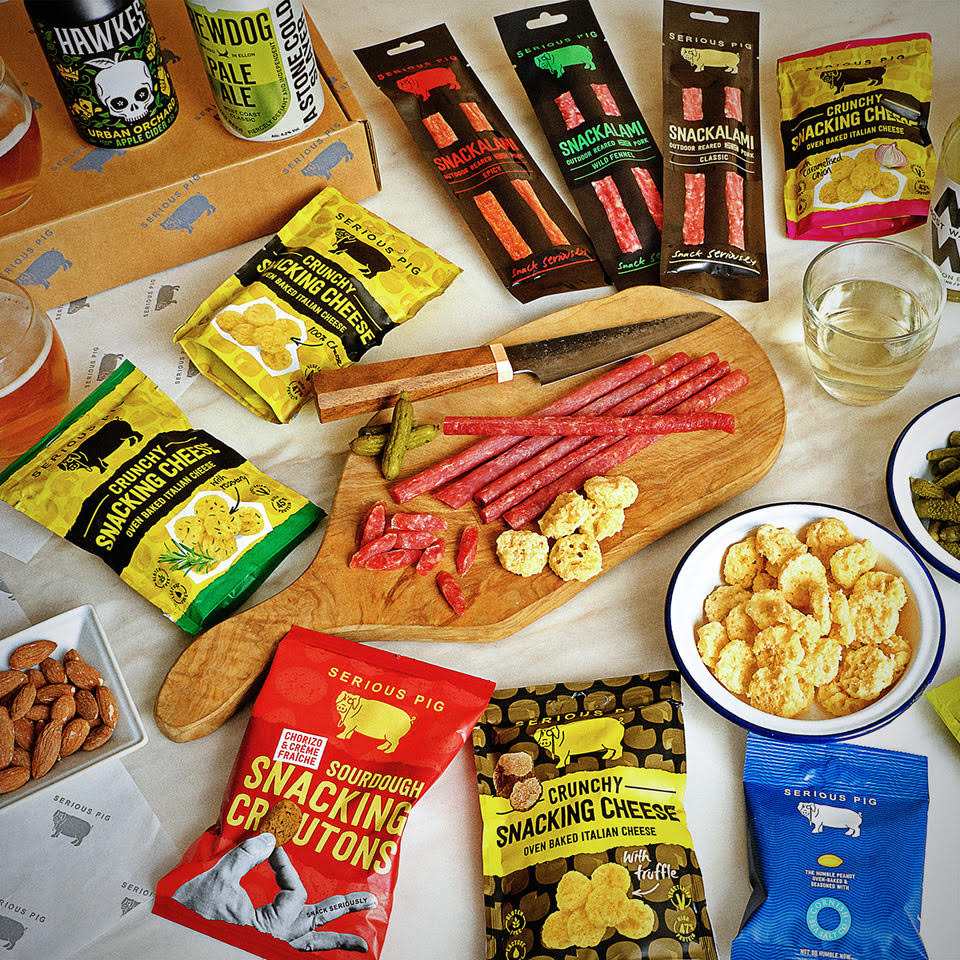 How about sending a 'Pub in the Post' to someone you'd love to be able to share a festive drink with? A great idea, and Serious Pig – a British brand that's passionate about premium savoury snacks – has really nailed it. The company has a range of gift packs (including vegetarian, so don't be put off by the name!) at very competitive prices. Full info at seriouspig.london and some of those tasty snacks (like crunchy snacking cheese bites – yum!) are also available at Ocado if you want to indulge yourself, too!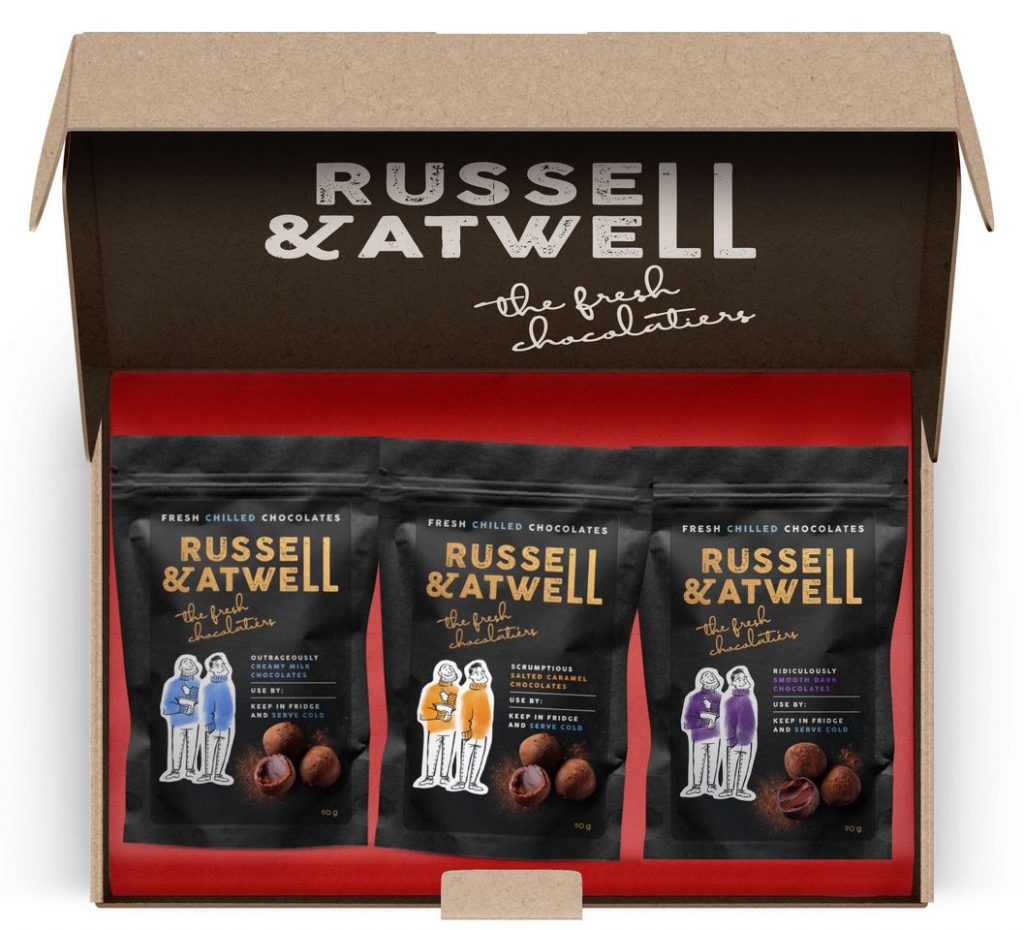 Chocolate is always a welcome gift but forget those giant packs of rubbish quality assortments (although the kids do like them). For grown up chocolates, try sending a pack or two of fresh chocolates from Russell & Atwell. I like to think I know a good chocolate when I taste one (helping judge the Academy of Chocolate Awards) and these chilled chocolates are so good. This year the company has introduced refillable glass jars, a subscription service and two new varieties: Cracking Creamy Hazelnut and Seville Orange in time for festive feasts. Go for their Full Monty Triple Pack (£19.99) and the recipient is sure to love you forever!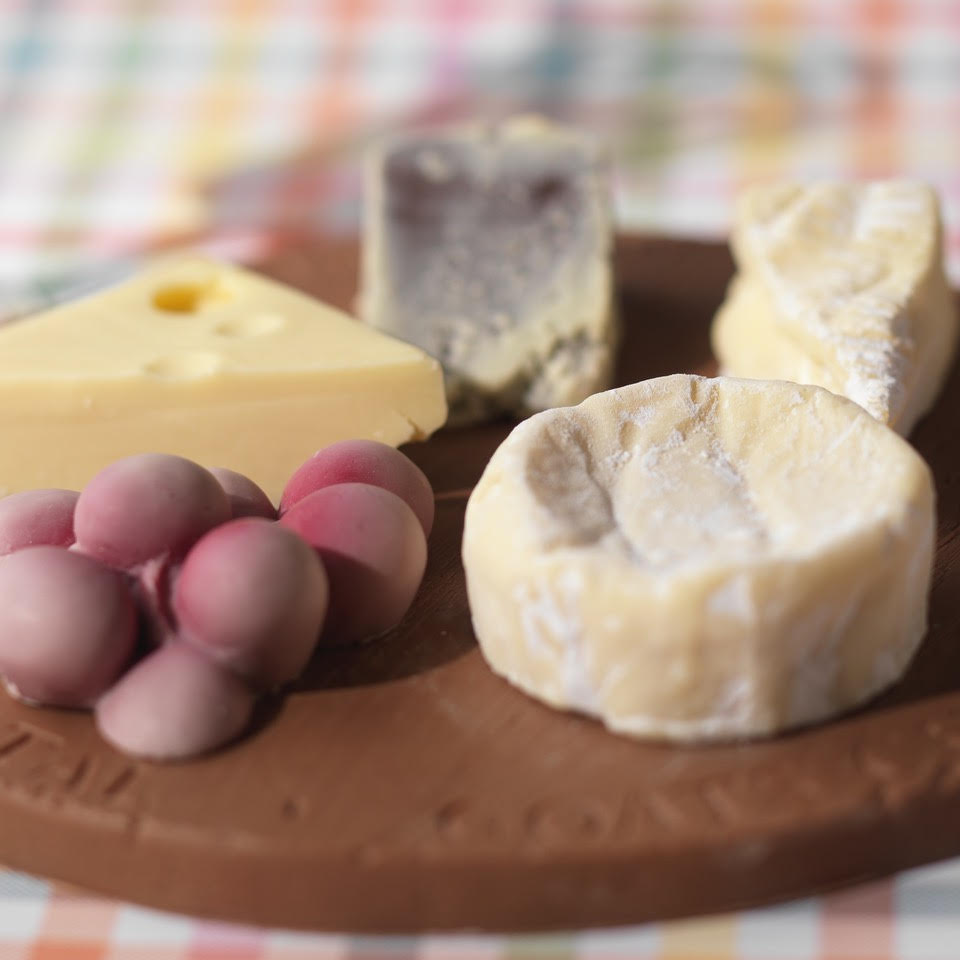 I spotted some most unusual gifts recently from Choc on Choc. Have a look at an incredibly lifelike Chocolate Cheese Board (£30) or Cheese and Crackers (£14) both complete with chocolate grapes! Or the Chocolate All Day breakfast (£15). There are stacks of other incredibly lifelike chocolate gifts – do have a look at the website. The chocolate is top quality too!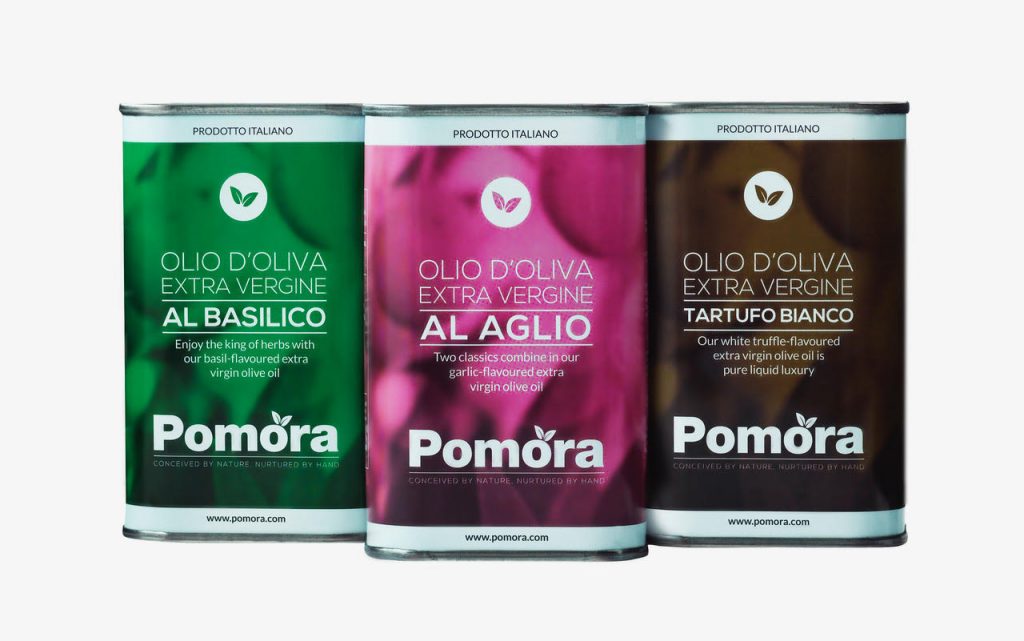 Specially selected olive oil is always appreciated: so maybe give an olive tree and a subscription! Pomora offers a range of subscriptions of its amazingly good oils and each quarter they'll be sent a shipment of three 250ml tins of Italian oils from their own olive tree. £36 a quarter, but you can cancel at time. They receive an Adoption Pack with a certificate showing the tree, and a booklet of information about the tree straight away – great for a last-minute gift too.
Rum has seen a massive resurgence of late, and I've very much enjoyed an occasional tipple of Diplomatica rum, one of Venezuala's greatest exports. It's very smooth indeed on its own, but also excellent in cocktails; an Old Fashioned in particular. An elegant Diplomatico Reserva Exclusiva gift pack is a lovely gift – there's a great selection, including elegant glasses, at The Whisky Exchange from around £50
Still on subject of cocktails, if you're rather lazy (like me) about making them, you could send a selection of ready-made cocktails. Hunter & Grey, a leading online destination for crafted cocktails, will deliver some of the UK's most popular cocktails with prices starting at £19.99. There's the option of 200ml or 500ml bottles. You can choose a fruity classic, or a more bitter, refined one, but there's something to suit all tastes. There's an option for personalization too.
If the recipient's a gin drinker, let them try their hand at blending their own. A gin-etc make your own gin kit at £35 is a wonderful idea. It's a DIY gin 'master class', with all a home maestro needs to create three bottles of top-of-the-line gin. Also included are: Italian glass bottle; label; filter papers; funnel; fine mesh sieve; bespoke gin toppers, three botanical mix sachets which include juniper berries and instruction card. Add 750ml of vodka (not included) and this is everything needed to get cracking on making an artisan gin.
And last, but not least, a cheese gift is welcome and useful over the festive period. Companies such as Butlers British Cheese have a wide range of cheese gifts, including their Letterbox cheeses and a whole host of other 'cheesy' gifts. The Blacksticks Blue is one of my favourite cheeses – and there's a 'mature your own' Blacksticks Blue (£20 for 500g) guaranteed to test the recipient's self control.
Just don't leave it too late to order!