Well, we've had World Oceans Day this last week, and so it seemed like a topical time to tell you about a few new ranges that are sea or water related, as well as some other great new products I've discovered.
Ocean Beer, a premium craft beer committed to a quality product and to the ocean, (giving 100% of profits to ocean conservation and ocean clean up), has recently launched in the UK. It's available from oceanbeer.com and through Honest Grapes (Green Retailer of the Year 2020). A range of three craft beers: Ocean Lager (33cl, alc. 4.8%), Surfer IPA (33cl, alc. 4.8%), and Ocean Beer 0.0 (33cl, alc. 0.0%), each made from natural, high-quality ingredients, with product sustainability at their core.  It began with three surfers in Portugal – Spanish, Portuguese and South African – sharing two passions: beer and the ocean. Increasingly aware of the poor state of the waters they surfed in, their idea was born – brew and sell quality beer to fund the clean up of their beaches.  And it tastes good too!
Shore Thing! Another company is the multi award winning SHORE, a Scottish Seaweed Company that's impressed industry experts with its innovative concept of turning a sustainable, local super food into healthy snacks that taste really delicious. SHORE grows, harvests and processes premium Scottish seaweed to make products that are 100% sustainable, good for the coastal environment and beneficial for its local rural communities. Choose from tasty seaweed snacks (sweet and savoury) including clusters, seaweed chips and a really unusual range of pestos and tapenades. They're available in shops including Sainsbury's, Holland & Barrett and Wholefoods and also online at shoreseaweed.com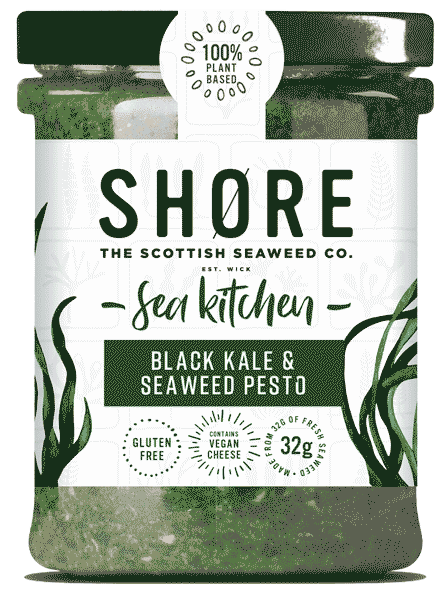 Splice the Mainbrace! (The order given aboard naval vessels to issue the crew with an alcoholic drink). Mainbrace Rum was conceived at the Ferryboat Inn, Cornwall and has won numerous industry awards – quite justifiably, as it is fabulous! There are two rums, blended from fine rum from Guyana and Martinique: Premium Golden and Navy Strength. They're smooth, well balanced, and perfect for cocktails, with a mixer (ginger ale or tonic are recommended) or, of course, enjoying on the rocks! £34.99 and £44.99 respectively from mainbracerum.com or fine spirits websites such as Master of Malt.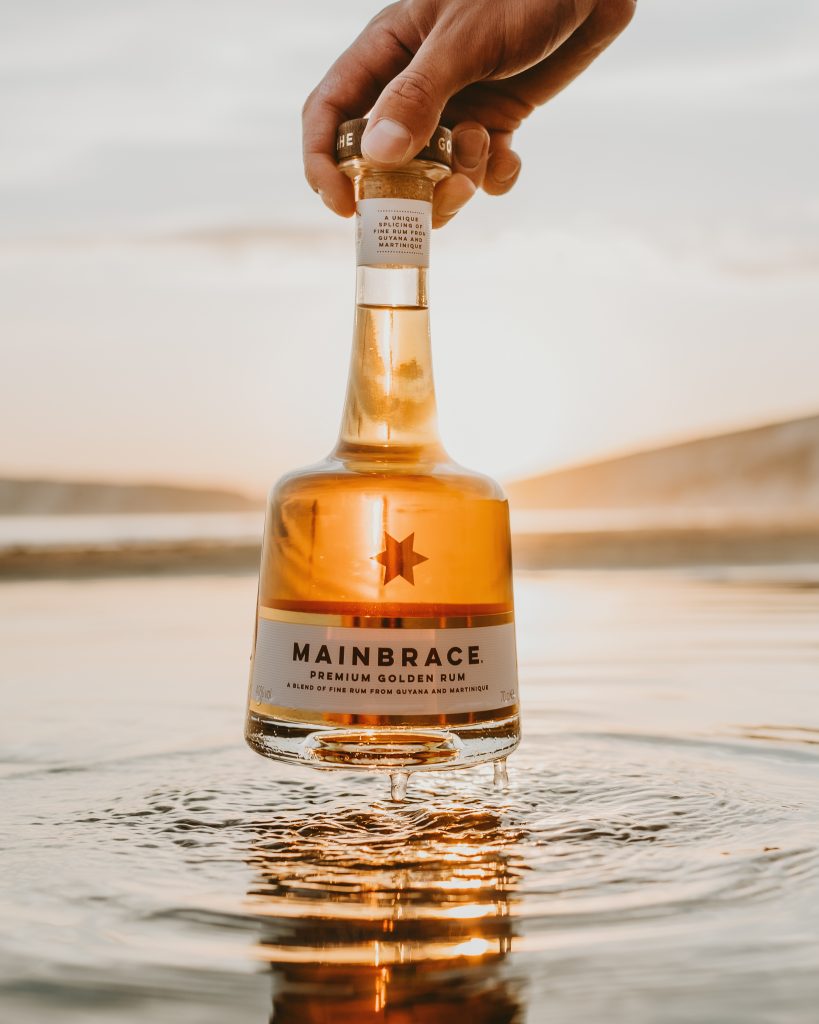 Drink it: Did you know that tap water can be full of lead, chlorine, metals, toxins, hormones and even asbestos from aging pipes which need replacing? It can do you more harm than good, so maybe consider using a quality water filter. A recent survey by Zerowater UK revealed that 70% of Brits are still drinking unfiltered tap water. Unfiltered tap water contains microplastics, but they tell me bottled water contains twice as much plastic. Zerowater's filters remove as much as 99.6% of all toxins, solids, and contaminants, such as lead, chlorine, mercury, aluminium, and plastic particle. It is so good it makes tap water the closest thing to pure H20. The Zerowater 12 cup filter costs £39.99 and comes with a total dissolved solids reader, so you can test your area's water quality before and after. Some cities such as London have water readings of over 280, but after using Zerowater it goes to 0.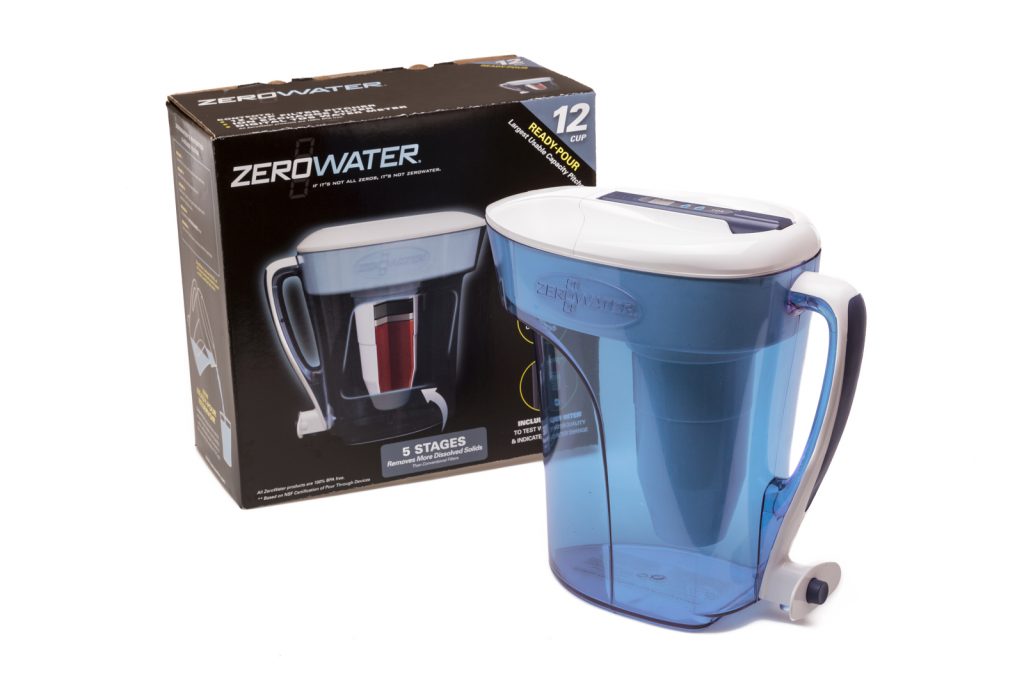 A Handful of tasty snacks: Aiming to shake up the healthy snacking sector through its innovative flavour combinations, while offering products packed with naturally nutritious ingredients like fruits, nuts, seeds and grains is Real Handful, run by husband and wife team Joe and Carly Taylor. Inspired by Joe's Ironman training and his frustration with the often misleading, over-complicated healthy snack options on the market, they've produced a range of craft baked nuts and savoury trail mixes, plus sweet trail mixes and plant protein bars. Widely available in major retailers, including Ocado, Sainsbury's and Waitrose, they're really worth checking out – especially the salt & vinegar peanuts…yum!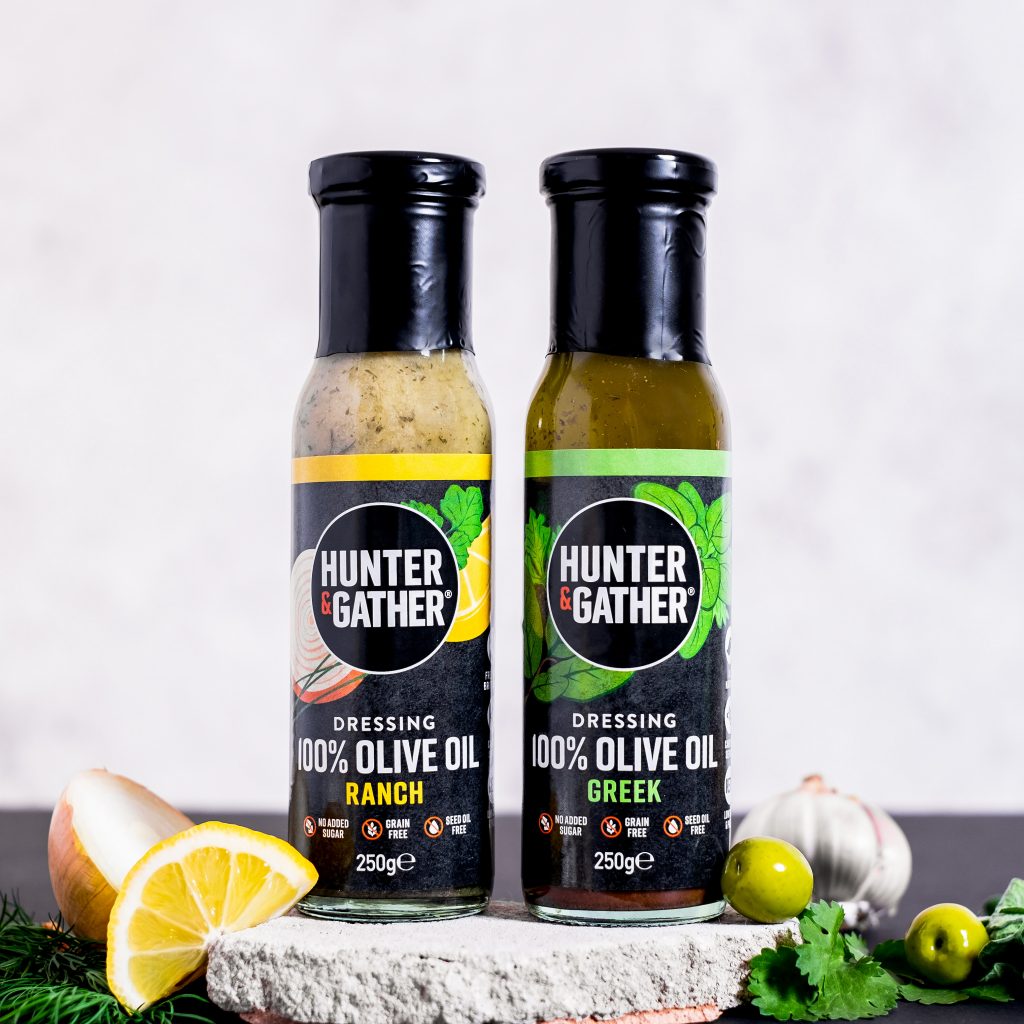 Dress to impress: Hunter Gather, a brand behind 'clean' condiments (including 100% Avocado Oil Mayo and Unsweetened Ketchup) won 'Best of British' in Ocado's Rising Stars Awards, and has a new duo of 100% Olive Oil all natural dressings, packed with goodness and free from any 'nasties'. The two new dressings – Hunter & Gather 100% Olive Oil Herby Greek Dressing and Hunter & Gather 100% Olive Oil Creamy Lemon Ranch Dressing – are tangy and delicious, yet all natural and free-from the added sugar, grains, seeds oils and chemical preservatives that are often found in other branded dressings. This makes them suitable for Paleo, Keto, Low Carb, Gluten-Free and Dairy-Free lifestyles. And they taste really good! Ranch dressing isn't something that we see very often in the UK but it is so versatile and this one is particularly tasty. Dressings available at Amazon (£9.99 for a twin pack) and a range of the company's other products are at Ocado.

Be Kind to yourself, you deserve it! Healthy snack bar, KIND, has introduced its own take on a national treasure: Dark Chocolate Orange Almond Bar. A nuttier way to enjoy this iconic favourite British flavour combination, it's packed with crunchy almonds drizzled with dark chocolate and a hint of zesty orange peel. As with all the KIND range, it's made using whole, natural ingredients and is gluten-free. Plus, it's high fibre, and 52% nuts. What's not to like? Available in Sainsbury's and Waitrose, at around £1.30