It'll soon be the long bank holiday weekend to celebrate Her Majesty's Platinum Jubilee. It looks like the UK will be celebrating this unique occurrence in great style, with street parties, festivals, and lots of special Jubilee products and offers to share and enjoy. I've checked out a few for you: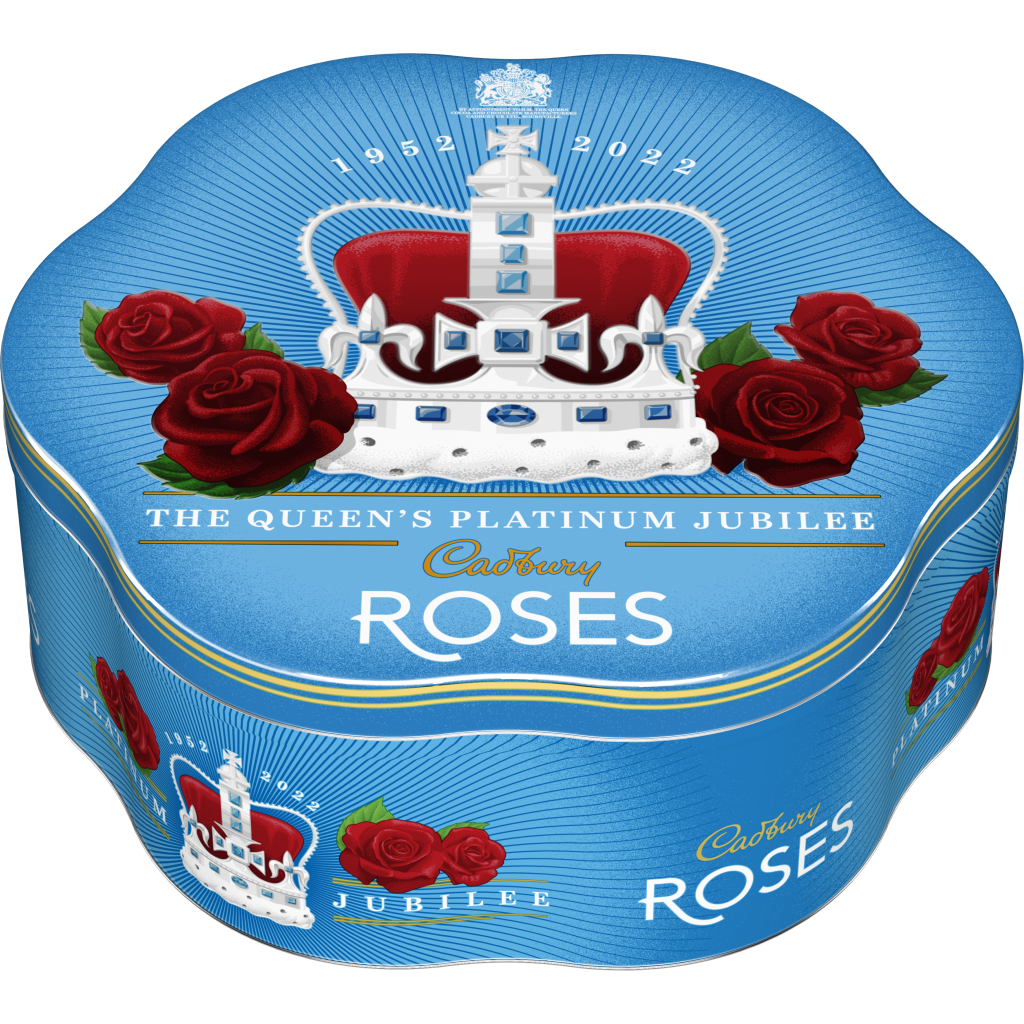 Starting at a great value price point, The Cadbury Dairy Milk Jubilee bar will host a distinguished Pageant stamp of approval, reflecting the long-standing relationship between Cadbury and the monarchy.  The Cadbury Dairy Milk Jubilee Tablet is 360g, and has a recommended retail price of  £4.23.  And another great Jubilee souvenir from Cadbury is the commemorative, limited-edition tin of Roses adorned with a regal red and diamond crown design.  It's a great prize for any street party competitions!  The 420g Roses Jubilee Tin costs around £6.59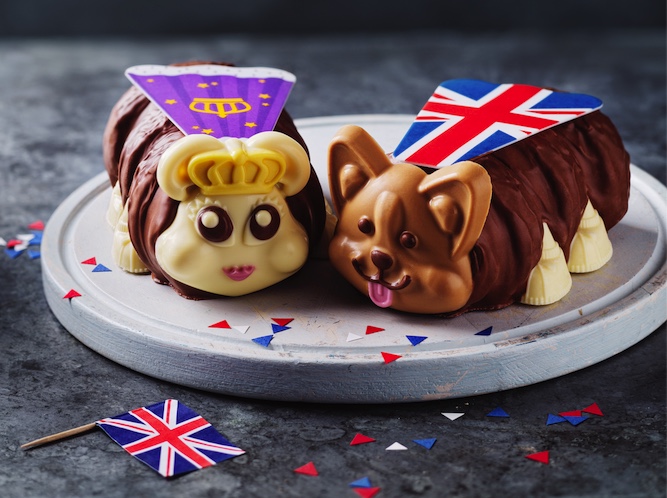 M&S, as to be expected, has come up with a fabulous range of commemorative products at excellent prices.  The ever-popular Connie the Caterpillar has been given a touch of royal treatment including a crown and Jubilee cape and she has been paired with a limited edition Corgi pal cake, adorned with a Union Jack cape – a delightful duo, and both made to the usual recipe in a milk chocolate shell.  So you get two cakes instead of one large one, but with the same number of servings as the original – £10, and available in store now. What a fab table display for a street party! Also added to the M&S range for the Jubilee is a range of savoury snack platters:  sandwiches; mini rolls and wraps, to make your life even easier.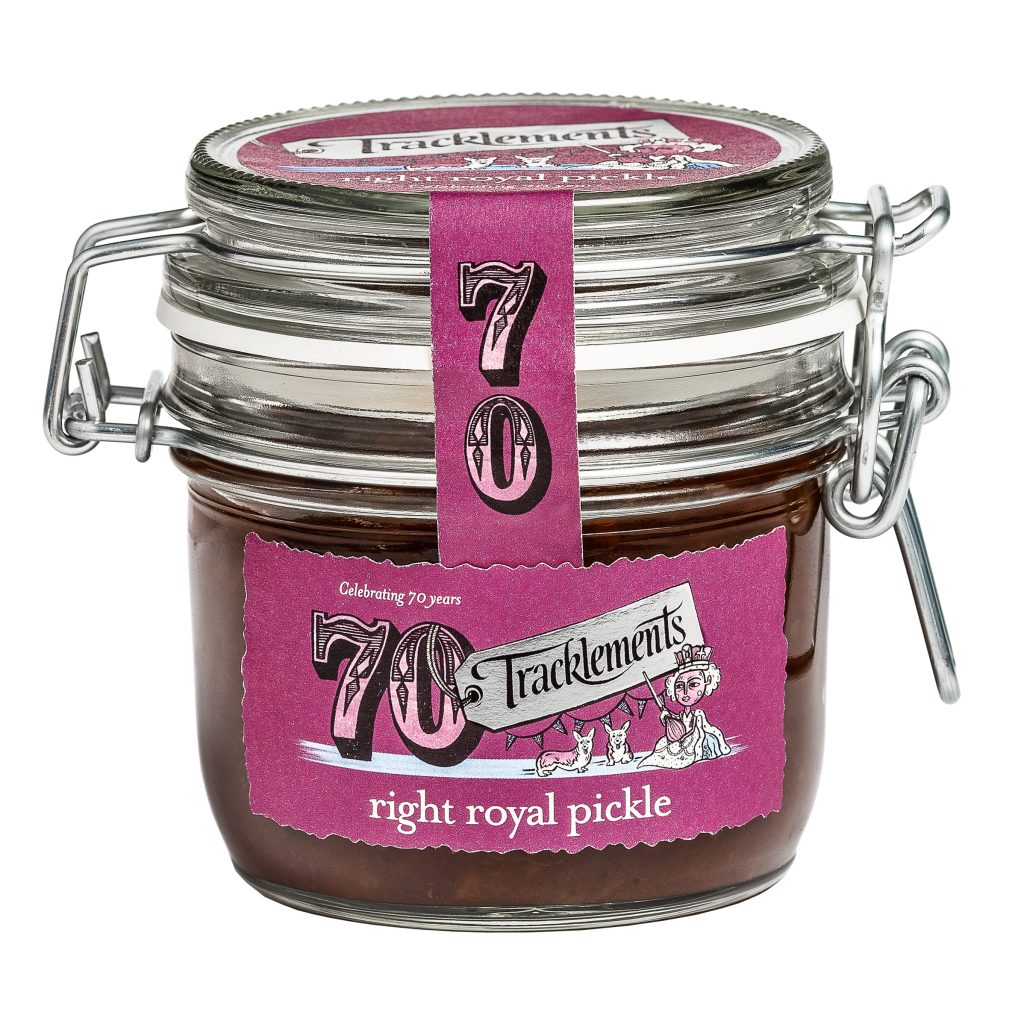 Lots of companies are launching special editions and ranges to commemorate this momentous occasion, and one of my favourite condiment companies, Tracklements, has launched a limited edition Right Royal Pickle.  Packed in a Kilner Jar, it contains vegetables and all manner of spices such as tamarind paste, chill and other spices, resulting in a sweet tang with a sharp bite – the perfect addition to sandwiches, a ploughman's lunch, or just to enjoy with a slice of pork pie or a Scotch egg.  Available from delis and farm shops at around £5.80 for a 200g jar or online from tracklements.co.uk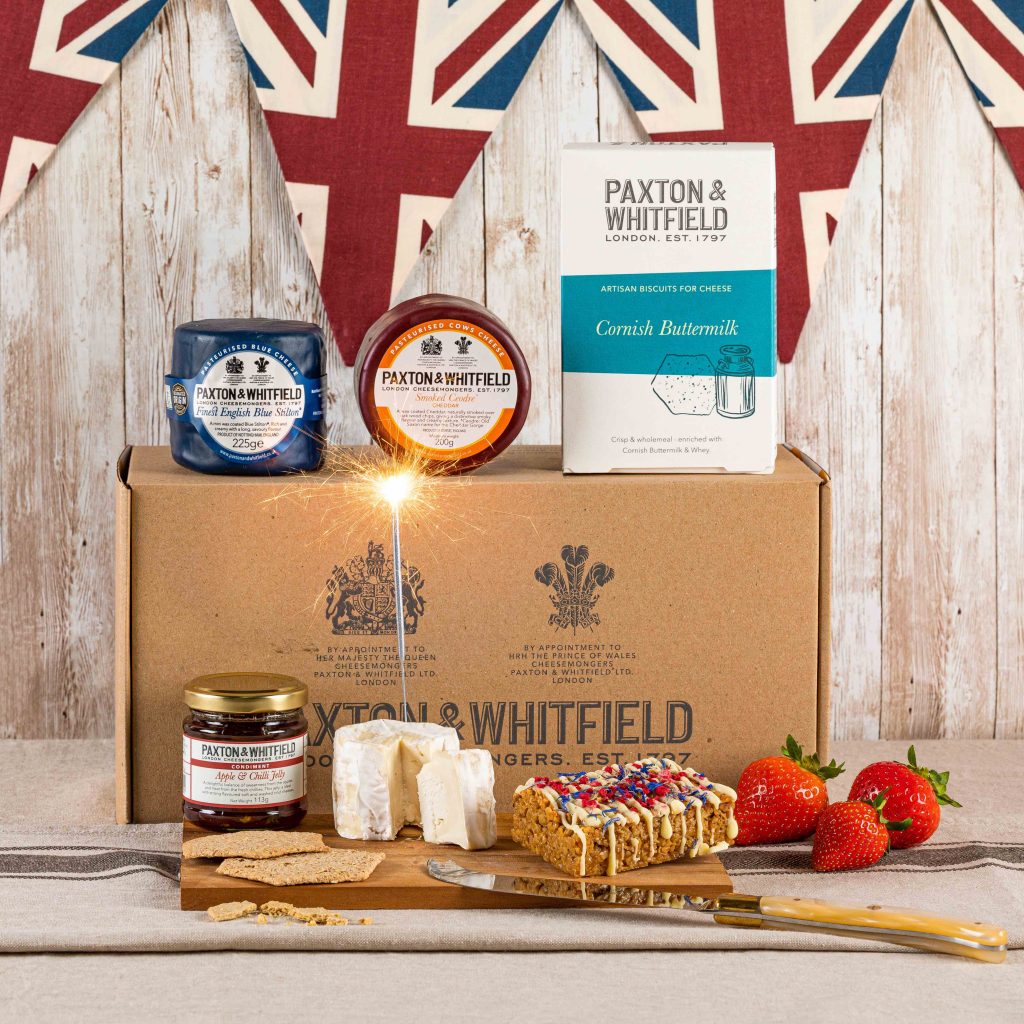 Perhaps you want to send someone a tasty souvenir gift? It is a rather special occasion!  Well, Paxton & Whitfield have prepared a 'Little Box of Jubilee'.  The expert cheesemongers have curated a box of treats, containing a balanced selection of hard, soft and blue cheese, paired with apple and chilli jelly and accompanied by Cornish Buttermilk biscuits for cheese,  and freshly baked white chocolate and raspberry flapjack.  £35 and available to order now (you choose the delivery date at checkout)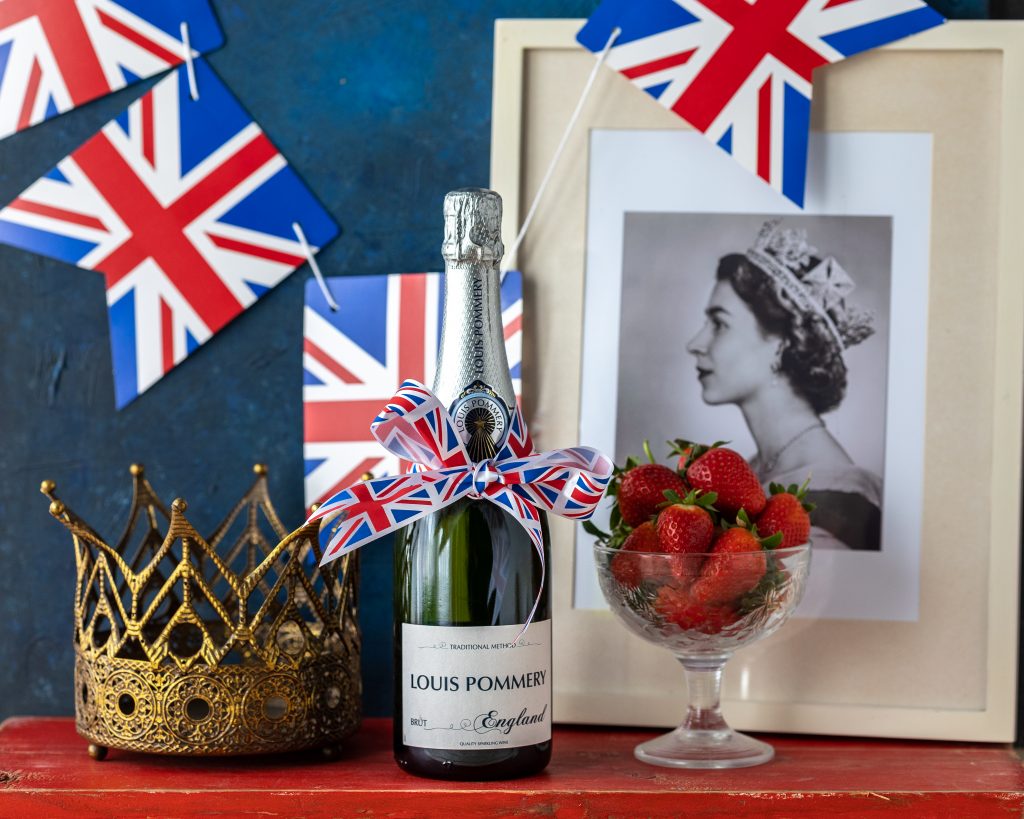 Want to toast Her Majesty in style with some English sparkling wine?  Well, Vranken Pommery is the first champagne house to launch an English sparkling: Louis Pommery England.  The Pinglestone Estate in Hampshire has created this delicious, award-winning sparkling, that's crisp and concentrated, with notes of waxy lemon, Granny Smiths, freshly baked bread and honeycomb.  This seriously good English fizz is available at Majestic or Ocado at £36 a bottle.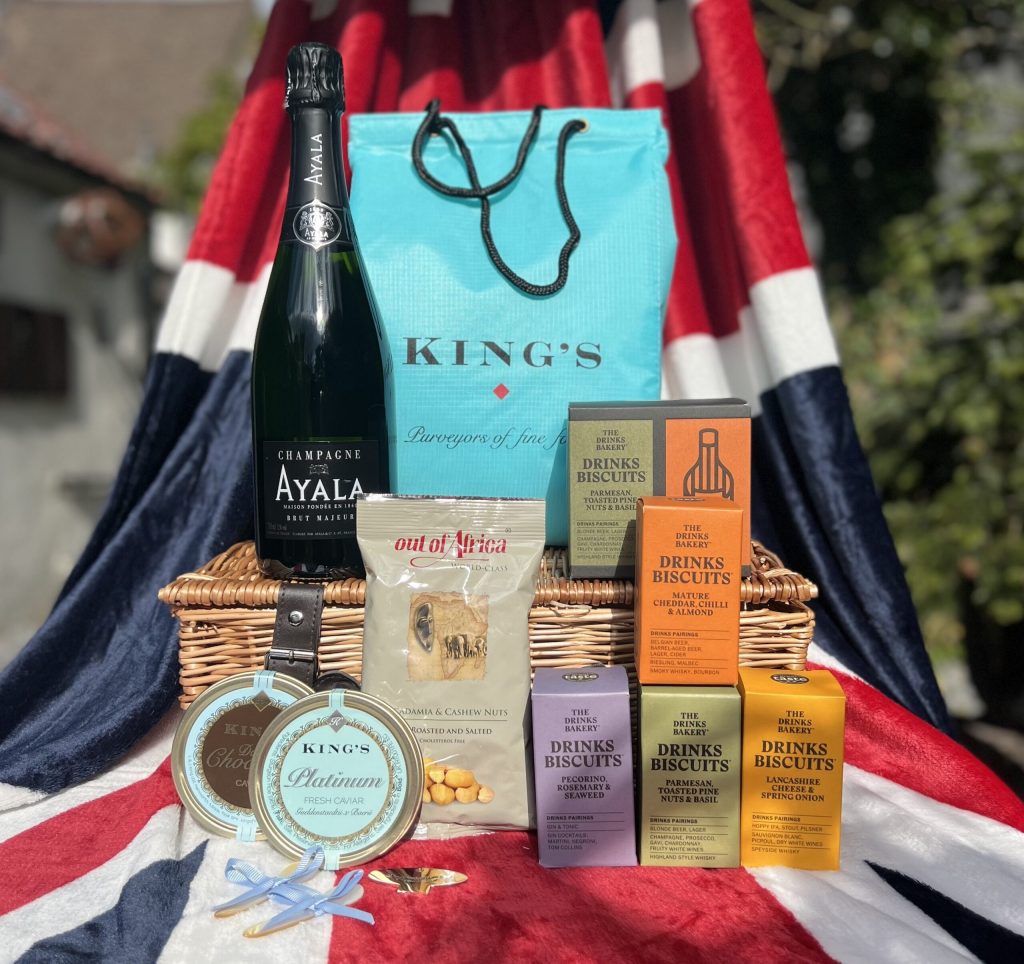 And to celebrate in the right royal style, splash out on the King's Platinum Jubilee Hamper – and celebrate in style with a selection of the King's Fine Food's finest produce. King's Platinum Caviar is hybrid caviar of Oscietra and Siberian Sturgeon, Platinum has a fresh and intense flavour, often with long nutty notes and a buttery undertone and a colour ranging from dark grey to ebony. This stupendous hamper contains: Ayala Brut Champagne; 125g King's Platinum Caviar; 2 mother of pearl spoons; a caviar tin opener; a King's cool bag;  a caviar tin opener; a selection box of special Drinks Biscuits; a King's Chocolate Caviar tin and a pack of Out of Africa Mixed Nuts – all presented in a beautiful wicker basket.  Quality and luxury like this comes at a price of course, £270, but you're worth it!