Ruth is often seen walking or canoeing on the Thames around Molesey where she lives. After qualifying as a physio, Ruth worked with the GB kayak team and the NHS before moving into private practice.
When did you first become interested in Physiotherapy? 
"I used to train at Royal Canoe Club in Teddington as a junior sprint canoeist and was on the GB squad. This was where I had my first experience of physio for myself and I loved the idea that I could work with athletes and in sport in this capacity so I decided at an early age that I wanted to make it my career."
What do you love about your job and when did you introduce Pilates into your offerings?
"Early on in my career I realised how much I loved helping people to move better and I loved how the right rehab programme could transform the body. Pilates fitted very well with this at all levels of rehab from surgery and injury all the way to optimising performance in sport. I trained in Pilates whilst still working in the NHS, 16 years ago now! I trained with APPI – the Australian Physio and Pilates institute in matwork and reformer, as well as HIIT Pilates and osteoporosis specific courses. I then went on to do the Polestar Pilates comprehensive training 3 years ago to deepen my knowledge and train on all the studio equipment."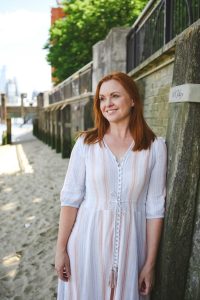 Are you available in Richmond Upon Thames and Molesey?
"Working in private practice I have experience in private hospitals, sports medicine clinics and more recently managing a physio Pilates company in London. Last year, however, I took the decision to work for myself locally to where I live in East Molesey. This allows me more time to be with my children who are 11 and 13 as I can arrange my work around them rather than the other way around!"
There are so many Pilates teachers these days; what makes you stand out?!
"Home visit physiotherapy and one to one Pilates, or a combination of the two. I come to the client to make it as accessible as possible! I have always loved seeing people in their own environments for treatment as it gives me such a better insight to the things that are actually important to them, what their goals are and how physio treatment or Pilates can best benefit them. Previously in clinic I have given people rehab programmes, but when they get home they don't have the equipment, space or understanding of the exercises to be able to do it. When I am at my clients home they get so much more out of seeing me and it makes treatment much more effective. So I decided this is what I would offer!"
"The way I work is to spend the time at the beginning to really understand the issues you may be having, understand what you want to achieve and ask lots of questions that help me to start to build a picture of who you are and what your individual needs are. I then assess the body – looking at movement, strength balance, coordination as well as testing structures to come to a clear diagnosis so that you can understand and take control of the problem. We then work together to create a home physiotherapy treatment plan which might include manual therapy, exercise, advice, activity or training changes, and more!"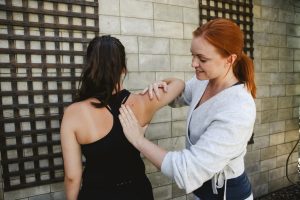 Is your clientele all inclusive?
"I enjoy seeing a wide variety of clients but my favourite is people who used to be fit and active but have not been able to be so recently due to perhaps injury, pregnancy or just a busy lifestyle where movement and exercise has gone to the bottom of the list! It is very refreshing to work with someone who can start to see themselves coming back to life with exercise and getting back to the activities that make them happy! Movement and exercise really does give you a chemical cocktail of happiness, so it not only improves our strength and fitness but also lifts mood, this is great to see!"
Ruth will be contributing to RT, so keep your eyes peeled!
Web – www.createphysio-pilates.co.uk
Tel  – 07855941778
Instagram – https://www.instagram.com/create_physio/?hl=en