I found an interesting mix of products for you last month:  a delicious new cheese; some health shots; a couple of new veggie ranges and a few fabulous tipples:
Sheep's Cheese
I've always been a fan of sheep's cheese and was delighted to discover that one of my favourites – Parlick – is now more widely available.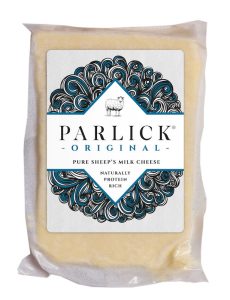 With three hard and soft cheeses in the range, Sainsbury's has Parlick Original , Waitrose is stocking Parlick Brie and Parlick Original, and Parlick Olive are available in Morrisons and Booths. RRP £3.50, 150g. Parlick takes its name from Lancashire's Parlick Fell, which is just five miles from Butlers' rural Lancashire dairy. Butlers handmake Parlick with fresh ewe's milk, giving the cheese a clean, fresh, nutty-sweet flavour. Naturally nutritious and rich in protein, sheep's milk contains all 10 essential amino acids, making it a 'complete' protein source. Many find it easier to digest than cow's or goat's because of its whey protein content. 
Finest Veggie Meals
Tesco Finest has launched a great new range of veggie ready meals.
The launch comes as research from Tesco revealed that a third (34%) of the nation now limit or exclude meat from their diet, with a third (33%) of non-meat eaters saying they'd rather eat foods from whole foods like vegetables and plant proteins, than meat imitations. (and I totally agree!)
The range includes: Roasted Butternut Squash & Stilton Crunch; Sweet Potato & Tikka Marinade; Roasted Cauliflower & Bean Tagine; Tesco Finest Roasted Butternut Squash & Stilton Crunch;  Butternut Squash Wedges with Garlic and Oregano; Flame Seared Peppers with Garlic & Paprika and Chilli & Black Bean Vegetable Trio.  They're delicious, easy, and at £4.50 a go, good value too.
Yellow Pea Pasta
Still on the veggie theme, have you tried pasta made from peas? I hadn't, until I was introduced to ZENB.  
This gluten free Yellow Pea Pasta range is Japanese in fact, and the UK's first pasta to be made entirely from this small, but powerful legume.
It's available in four familiar shapes: Spaghetti, Penne, Fusilli and Macaroni, and the company has also recently launched a range of ragu sauces (Aubergine with Basil & Olive Oil and Mushroom with Marjoram & Olive Oil) and instant pot meals.  Priced at £3.33 for a 250g pack (two servings of 125g) the two sauces and a whole host of other products are available from ZENB and Amazon. 
Health Boosting Shots
To kick start your day, try MOJU. 
These cold-pressed nutrition-boosting shots and juices are available in Ocado, Sainsbury's, Waitrose, Asda, Co-op, and Leon, and taste delicious. 
Choose from ranges including Vitality; Immunity or Gut Health.  The new Immunity range combines MOJU's vitamin C & D variants into one shot, providing a daily recommended intake of vitamin C, D, and zinc in one convenient dose. Meanwhile, the prebiotic Gut Health shot has a diverse prebiotic fibre blend to support overall physical and mental health. And the naturally energising (and my favourite) Ginger and Turmeric shots are in the Vitality range, perfect for a morning boost or a mid-afternoon caffeine free pick-me-up. Available in 60ml or 420ml (around £5 for a week's supply) in six flavours.
Fancy a Cajun Themed BBQ?
Perfectly timed for the BBQ season (when we get some better weather!) is the launch of Cajun seasoning from Just Spices.
The company produces a wide range of well curated spice blends that make it so easy to ring the changes and spice up your food.
This smoky, spicy blend of garlic, onion, red pepper and three kinds of chillies will bring the taste of Louisiana straight to your plate. Perfect for gumbo, jambalaya, rice, fish or chicken dishes. £4,99 online from Just Spices,  but you'll no doubt want to add some other blends too when you see the range!
Northumbrian Whisky
I know one tends to think of whisky production being mainly in Scotland, but there's a new distillery, Ad Gefrin, a ground-breaking Anglo-Saxon Museum and Distillery in Wooler, Northumberland.  It's launched its inaugural whisky blend Tácnbora and I've been able to try it: It's fabulous!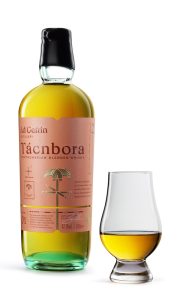 Tácnbora has a strong Northumbrian provenance and made with a mix of malt and grain whiskies, aged in virgin American oak and Oloroso sherry casks. It's a distinctive, highly palatable spirit. On the nose, it has honey, vanilla, candied citrus peel and spices, and on the palate flavours of sultanas, cream soda and nutmeg. The finish lingers and coats the mouth with the tastes of honey, vanilla, and sweet citrus.  It's 42.7% ABV and available at around £45 for 70cl from Ad Gefrin Master of Malt and other quality online spirits outlets.
Texan Vodka
How about trying some vodka from Texas? Tito's Handmade Vodka is distilled in Austin, Texas, using traditional pot stills and the finest corn sourced from local American farmers.
With a meticulous six-time distillation process, Tito's has a deliciously smooth and clean flavour profile that;s won the hearts of vodka enthusiasts worldwide, including me. 
It's gluten-free,  fabulous neat on the rocks, or in a wide range of cocktails and it's widely available from fine spirit outlets for around £30 a 70cl bottle.
And a Great Value Champagne
And,  finally, to a superb, great value champagne, that's now available at Marks & Spencer.
Champagne de Saint-Gall is the product of a historic winemaking initiative. Founded in 1966, Union Champagne is a 15-strong network of growing cooperatives that specialise in Premier Cru and Grand Cru vineyards across the region, guaranteeing Champagne de Saint-Gall grapes of the highest  quality from iconic vineyards with distinctive terroirs.
Marks & Spencer is stocking its Tradition Premier Cru and Premier Cru Rosé cuvées as part of the M&S Collection. Available nationally, both cuvées are available now for £28 a bottle at M&S