The focus will be on Ireland later this month: there's the England v Ireland match at Twickers on 12 March, the weekend before St Patrick's Day, of course. So I thought it appropriate to bring a touch of the Emerald Isle to this week's column. But who was St Patrick? Well. he lived in the 5th Century and is the patron saint of Ireland and its national apostle. Born in Roman Britain, kidnapped and brought to Ireland as a slave when a teenager, he later escaped. But he later returned to Ireland and is credited with bringing Christianity to its people.
While not personally being a fan of beer or bitter stout, (and one of Ireland's most iconic drinks), I do enjoy it as an ingredient in a Guinness and Beef Stew. There's something rather special about the richness the Guinness imparts to the beef, and I've asked the team at delicious magazine to share a couple of easy to prepare, but nonetheless very delicious, recipes for you to celebrate Ireland's national day or host a rugby party. There's a special offer to subscribe, as well, for you.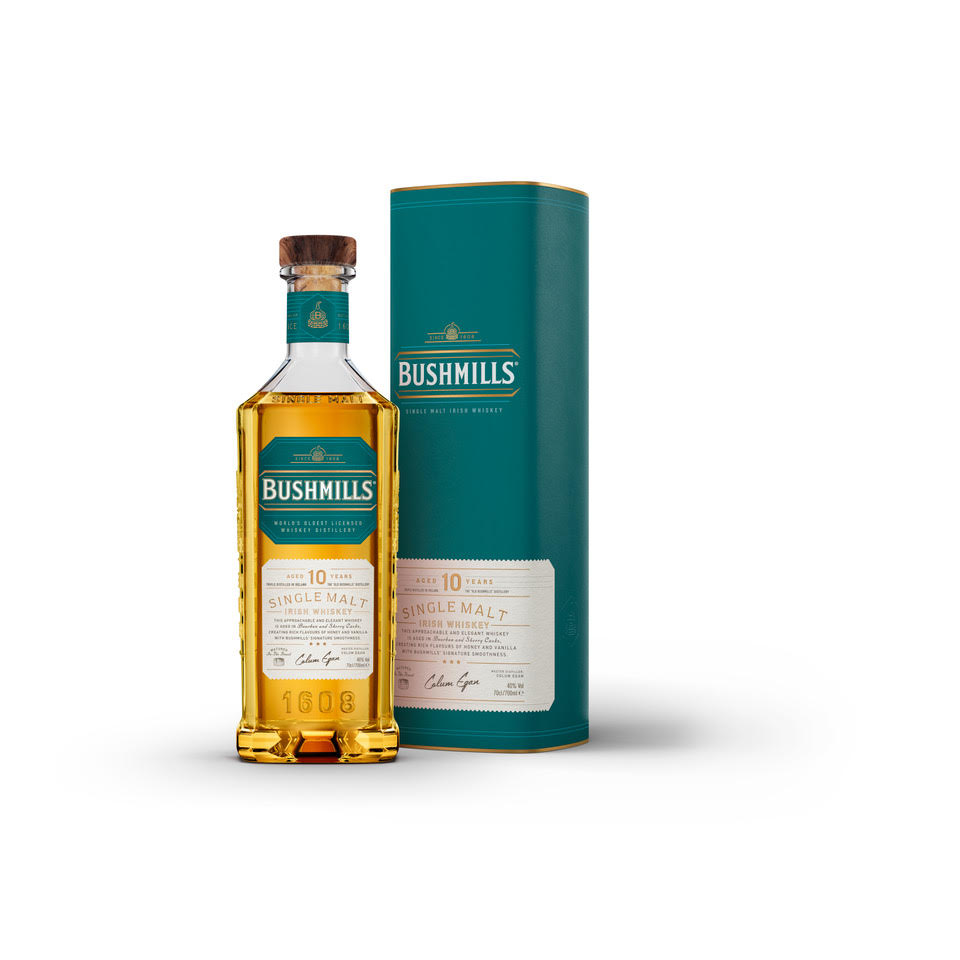 And if you are wanting a good Irish drink, as well as Guinness, you could enjoy a glass or two of the very smooth Bushmills Irish Whiskey. The oldest licensed distillery in Ireland has plenty of experience; it's been pioneering blended and single malt Irish whiskeys for over 400 years! Bushmills Irish whiskeys are triple distilled from 100% malted barley in copper pot stills for a smooth and authentic Irish flavour – perfect for celebrating St. Patrick's Day. If you're new to a drop of the Irish, as opposed to Scotch, I'd suggest Bushmills 10 Year Old as an ideal starting point. Matured for a minimum of 10 years in bourbon-seasoned barrels, this whiskey is fresh and zesty with aromas of honey, vanilla and milk chocolate. It's delicious served neat, over ice, or mixed into a range of classic and modern cocktails. And it's available in Waitrose at £35 for a 70cl bottle.

Beef and Guinness stew (See image above)
* 4 tbsp olive oil
* 1 large onion, finely chopped
* 150g streaky bacon, finely chopped
* 1.6kg shin of beef, cut into 5cm chunks
* 3 tbsp plain flour, seasoned
* 600ml Guinness
* 500ml good-quality beef stock (we like Knorr)
* 1 bouquet garni (we used fresh thyme and fresh flat leaf parsley tied together with 3 bay leaves)
1. Heat 1 tbsp of the oil in a large casserole over a medium heat and fry the onion for 2-3 minutes until soft. Add the bacon and fry for a further 4-5 minutes, stirring occasionally. Remove and set aside.
2. Dust the beef in the seasoned flour. Heat the remaining oil in the casserole over a high heat and fry the beef, in batches, for 3-4 minutes, until browned all over.
3. Reduce the heat to medium, return the onion and bacon and all the beef to the casserole and add the Guinness, stock and herbs. Season well and bring to the boil.
4. Reduce to a simmer and cook, partially covered, for 2½ hours until the meat is meltingly tender. Season before serving half the stew with creamy mashed potato.
delicious. Tips
Defrost fully before reheating in a pan until piping hot throughout.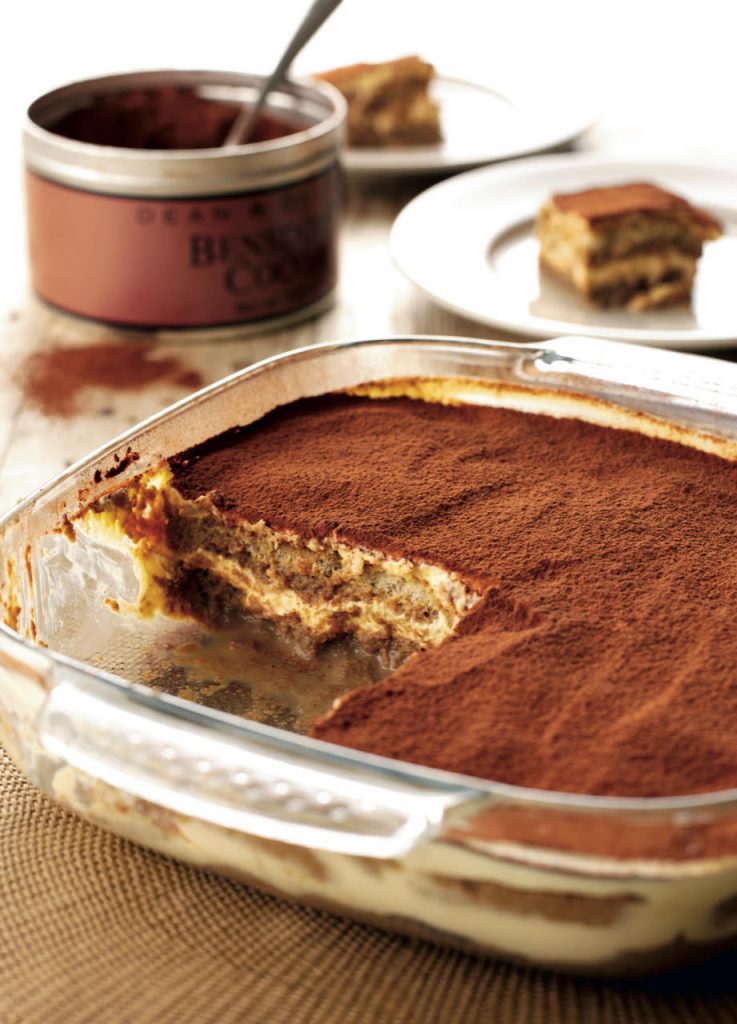 Baileys tiramisu
* 350ml espresso coffee (made with 9 tsp instant espresso), cooled
* 250ml Baileys
* 300g packet savoiardi biscuits or sponge fingers
* 2 medium free-range eggs
* 75g caster sugar
* 500g mascarpone
* 2½ tsp cocoa powder
1. Mix the coffee with 175ml of the Baileys in a shallow bowl. Dip the biscuits into this liquid; let them soak on each side, enough to become damp but not soggy. Line the bottom of a 23cm square glass dish with half the soaked biscuits. Reserve the rest of the soaked biscuits on a plate.
2. Separate the eggs, but keep only 1 of the whites. Whisk the 2 yolks and the sugar together until thick and pale yellow, then fold in the remaining Baileys and the mascarpone.
3. Whisk the egg white until thick and frothy. Fold the egg white into the yolky mascarpone, then spread half of this on top of the biscuit layer.
4. Repeat with a layer of soaked savoiardi, then top with the remaining mascarpone mixture. Cover the dish with cling film and chill overnight.
5. When you are ready to serve, push the cocoa powder through a small tea strainer to dust over the tiramisu.
delicious Magazine Special Offer!
The lovely folk at delicious magazine are offering you a special introductory offer. You can have the first three issues for just £3 (saving 82%) followed by £22.49 every 6 months thereafter (saving 32%). To subscribe use the Code XDLCLP22.
T&Cs: Offer open to new subscribers, UK residents only. Closing date: 30 April 2022. This is a Direct Debit only offer: £3 for your first 3 issues followed by £22.49 every 6 months (still saving 32% on the shop price) until cancelled.